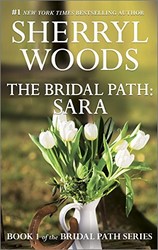 The Bridal Path
by Sherryl Woods
BARGAIN
When Sara Wilde's father sold the family ranch to rodeo rogue Jake Dawson, she was fit to be tied! Now Sara had to get Three-Stars back—whatever the cost. So she challenged Jake to a bucking bronco contest. If she lost, she agreed to be his bride…
Jake knew Sara didn't stand a chance at winning their wager. But he sure admired her determination. Sparring with the feisty, sultry Sara was the most fun he'd had in ages! Now Jake was even more determined to win the contest…and Sara's hand! #ad
---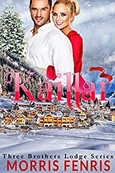 Kaillar
by Morris Fenris
BARGAIN
Becca Edwards fled her home in Hawaii after a series of tragedies broke her trust. Four years later she is forced to return to pay final respects to her father. Can she get past the events of four years ago and give herself permission to live again?
Kaillar Donnelly is feeling a bit lost. The only woman who has sparked his interest is shy around him. But when she receives devastating news and is forced to face her past, he comes to her rescue. Come along on the journey as Becca learns to forgive herself and finds true love with Kaillar. #ad
---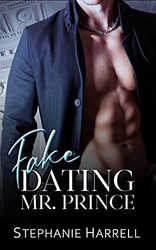 Fake Dating Mr. Prince
by Stephanie Harrell
BARGAIN
A one-night stand, compromising positions, and an unintentionally discarded pair of the world's unsexiest underwear…
Ashlyn Thomas's dreams of opening her own high-end curvy girl lingerie business have been on hold for far too long, thanks to her overbearing, evil stepmother. She's determined to go after her dreams and set a new path for herself. Never dreaming that path would include a one-night stand with a stranger who turns out to be her new boss. Dean Prince will let nothing distract him from climbing the corporate ladder—not even one hot, unforgettable night with a mysterious woman whose luscious curves still haunt his dreams. #ad
---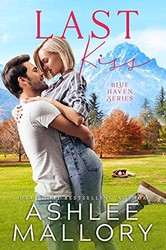 Last Kiss
by Ashlee Mallory
BARGAIN
He's never forgotten their first—and last—kiss. But is it too late for a second chance?
Poppy Cavanaugh's life is a dumpster fire thanks to her two-timing fiancé, whose unexpected death left her not only heartbroken but homeless and unemployed to boot. Landing the open teaching job at the high school might just be the chance she needs to finally get her life back on track—even if she has to coach the girls' softball team to do it.
Too bad she still has nightmares about the last time she caught a fly ball…with her nose. #ad
---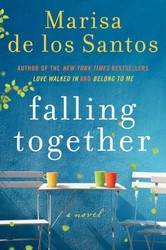 Falling Together
by Marisa de los Santos
BARGAIN
It's been six years since Pen Calloway watched Cat and Will, her best friends from college, walk out of her life. Through the birth of her daughter, the death of her father, and the vicissitudes of single motherhood, she has never stopped missing them. When, after years of silence, Cat—the bewitching, charismatic center of their group—urgently requests that the three meet at their college reunion, Pen can't refuse. But instead of a happy reconciliation, what awaits is a collision of past and present that sends Pen and Will on a journey around the world, with Pen's five-year-old daughter and Cat's hostile husband in tow. And as Pen and Will struggle to uncover the truth about Cat, they find more than they bargained for: startling truths about who they were before and who they are now. #ad
---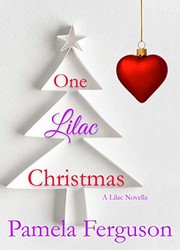 One Lilac Christmas
by Pamela Ferguson
BARGAIN
December 1943. When Zachary Flynn suggested that he and Amity Belmont enlist together, he never dreamed the recruiters would reject him because of his flat feet. Now, Amity's off fighting the war, and he could kick himself for letting his bruised ego get in the way of telling her his true feelings. If he had, maybe Lilac's well-meaning matchmakers wouldn't be trying to hustle him under the mistletoe with someone other than Amity.
Sergeant Amity Belmont never should have confided her fears to anyone in her Women's Army Corps unit. When her commanding officer gets wind of Amity's concerns, she recommends Amity set things right at home before taking on her new assignment. #ad
---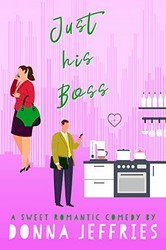 Just His Boss
by Donna Jeffries
BARGAIN
Tara: Alec Ward makes sure everyone knows I'm the boss. He thinks it's some sort of homage to me or something. I find it as sarcastic and annoying as he is drop-dead gorgeous.
I'd have fired him on his first day for his Grumpy-Cat attitude, but he's the best thing to happen to Saucebilities since I opened the doors a decade ago. He acts like dating is beneath him, and I'm happy to feed that opinion for him by telling him all about my dating disasters while we whip up delicacies for the rich and famous around Charleston. I know just how to handle men like Alec. Until an article comes out that could devastate me. The headline? No one trusts a skinny chef, but can the plump cooks in this town find love? I'm the headliner in the article, thanks to an ex who's looking for revenge… #ad
---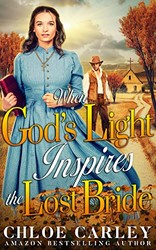 When God's Light Inspires the Lost Bride
by Chloe Carley
BARGAIN
She stays in her ranch, a self-isolated woman by choice. He wanders around, a husband by accident. Will they find the way to each other's hearts when God is by their side?
"Lord, I want to be a good husband to a woman who is filled with wrath at Thee for taking her family from her. She's grieving and she's hurting. I want to help her, but she's too proud to accept help. What can I do so that she looks upon Thy grace with grateful eyes and finds comfort in Thy mercy?"
Evelina has suffered a lot of tragedy in her life. Now that her ranch is falling apart though, she has no other choice but to ask for a mail-order groom. Meeting Joshua makes her heartbeat go faster. She never expected just how much she needed such a man around her. How can she show this stranger that God is all they ever need to push through? #ad