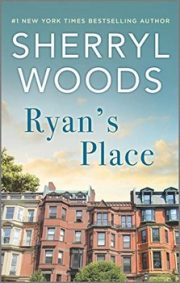 Ryan's Place
by Sherryl Woods
BARGAIN
#1 New York Times bestselling author Sherryl Woods brings readers the first chapter in the classic tales of the Devaneys…brothers torn apart in childhood, reunited by love. Previously published in The Devaney Brothers: Ryan and Sean.
Abandoned by his parents and separated from his brothers, Ryan Devaney doesn't believe in love. Until Maggie O'Brien storms into his Irish pub and her bright smile and tender touch make him reconsider. The beautiful redhead warms his frozen spirit and awakens forgotten dreams—like the desire to search for his long-lost brothers. Will he dare to believe there's a place for them in happily-ever-after? #ad
---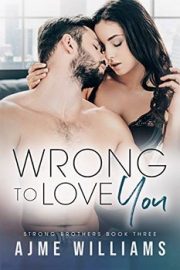 Wrong to Love You
by Ajme Williams
BARGAIN
We kept love out of it. We kept our names out of it. And we also kept drama out of it. Or so I thought!
I met a mysterious stranger on a magical cruise. His touch gave me the butterflies. I would immediately go weak in the knees. But it was all temporary. One week. That was the deal. That week turned into four years of raising a kid alone. A son that reminds me of him and one that he knows nothing about. These years have changed me. But my mysterious stranger is still the same. How do I know? He just showed up at my client's home. Seeing his face has turned my world upside down. This can't be a coincidence. The universe is playing a sick game with me. So… will I win, or will I lose? #ad
---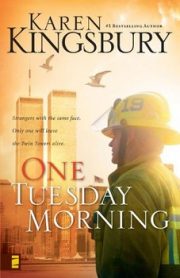 One Tuesday Morning
by Karen Kingsbury
BARGAIN
I'm a firefighter, God, so I know I've been in some tough places before. But this . . . this not knowing the people I love . . . this is the hardest thing I can imagine. The last thing Jake Bryan knew was the roar of the World Trade Center collapsing on top of him and his fellow firefighters.
The man in the hospital bed remembers nothing. Not rushing with his teammates up the stairway of the south tower to help trapped victims. Not being blasted from the building. And not the woman sitting by his bedside who says she is his wife. Jamie Bryan will do anything to help her beloved husband regain his memory, and with it their storybook family life with their small daughter, Sierra. But that means helping Jake rediscover the one thing Jamie has never shared with him: his deep faith in God… #ad
---
Gemstone Bride Emerald
by Margaret Tanner
BARGAIN
A father's drunken boast puts the lives of his daughters at risk. Emerald's father boasting about his jewels, catches the interest of the ruthless Treloar gang. After the sheriff warns the girls their lives are in danger, Ruby and Jade leave immediately, while Emerald delays her departure trying to talk their father into going with them.
The delay would have proved fatal, except for Levi, a man who was on a deadly mission of his own. Will Emerald and Levi be able to overcome the danger in their lives and find happiness together, or will past injustices stand in their way? #ad
---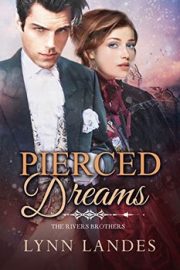 Pierced Dreams
by Lynn Landes
BARGAIN
Inventor Pierce Rivers has his life planned out. Sell his inventions, meet a sweet, mild woman to marry, and start a family with. He can see it all in his dreams at night. His plan didn't include being robbed by a beautiful baker or hunted by a ruthless killer.
Widow, Mia Fischer has a plan. To pay off her debt and take her brother far away from the city to start the bakery her father dreamed of. Everything is going according to plan until her brother Thomas Fischer overhears a plan to murder an inventor. Now she's on the run, fighting for her life and struggling against her feelings. Pierce knows it's his fault they are in danger, and now that he's found them, he's not sure he wants to let them go. All his perfect plans shift when he realizes that some dreams find you when you least expect them. #ad
---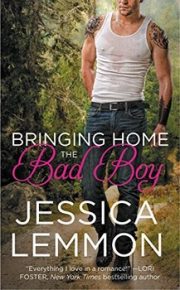 Bringing Home the Bad Boy
by Jessica Lemmon
BARGAIN
Evan Downey needs a new beginning. Since the death of his wife five years ago, the brilliant tattoo artist has shut himself away in a prison of grief that not even his work can break him out of-and what's worse, Evan knows his son Lyon is bearing the brunt of his seclusion. Moving back to the lake town of Evergreen Cove where he spent his childhood summers is his last chance for a fresh start.
Charlotte Harris knows she owes it to her best friend's memory to help Evan and his son find their way again, but she can't stop her traitorous heart from skipping a beat every time she looks into Evan's mesmerizing eyes. Charlotte is determined to stay strictly in the Friend Zone-until a mind-blowing night knocks that plan by the wayside. Now, if they're brave enough to let it, Charlotte and Evan might just find a love capable of healing their broken hearts… #ad
---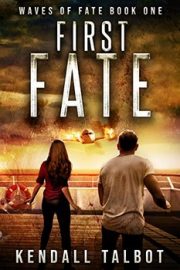 First Fate
by Kendall Talbot
BARGAIN
When an electromagnetic pulse (EMP) strikes Rose of the Sea, the pleasure cruise becomes a drifting nightmare. Powerless and desperate, the eleven hundred passengers and crew must face their new reality: No one is coming to save them.
The First Mate. The EMP destroys the captain's pacemaker, killing him in a heartbeat and Gunner McCrae is thrust into the top position. But no amount of training could prepare him for the savagery of desperate humans and an unforgiving ocean. The Anchor-woman. Gabrielle Kinsella is known for bringing shocking stories to the world. She should be reporting on the headline of the century. Instead she's fighting for her children's lives. The Acrobat. Held captive by a predator as a child, Madeline Jewel found freedom as the ship's acrobatic dancer. But being trapped in an elevator brings her worst fears back to life… #ad
---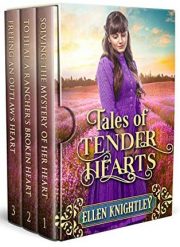 Tales of Tender Hearts
by Ellen Knightley
BARGAIN
Three of my best-selling Western romance stories! Stories full of powerful emotions, trust and betrayal, intrigue, family values and romance that will captivate you!
Solving the Mystery of her Heart: Responsibility falls heavily on Elvira Bartlett's shoulders, but she meets it all with a smile and a quip. Between caring for her sick mother and helping provide for her five siblings though, she's grown increasingly weary and worried. As if her life wasn't already complicated enough, Owen Nichols is about to bring even more turbulence into her world… Also included: To Heal a Rancher's Broken Heart & Freeing an Outlaw's Heart. CLICK above to read the full descriptions! #ad