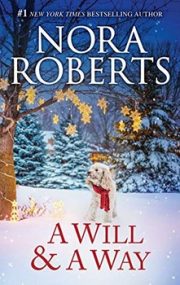 A Will and a Way
by Nora Roberts
BARGAIN
Fall in love this holiday season with a classic from #1 New York Times bestselling author Nora Roberts!
Pandora McVie's life is tied up in knots. In order to respect her uncle Jolley's last wishes, she's stuck spending Christmas isolated in the Catskills with Michael Donahue, the cobeneficiary of her uncle's will.
Jolley was a matchmaker to the end—and apparently for some time beyond. The infuriating Michael is hard to live with…but what's harder still is not falling in love with her nemesis. #ad
---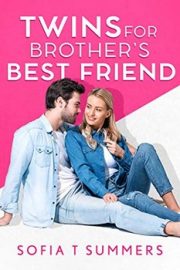 Twins for Brother's Best Friend
by Sofia T Summers
BARGAIN
The only thing that's worse than being your ex boyfriend's surrogate is falling in love with him and not wanting to give up his babies.
Yes, I said babies. As in plural. Not one. But two. I never thought that I'd give birth to twins. Especially the twins that I can't even keep. I fake married Isaac, my brother's best friend, who desperately needed an heir to be able to keep his billion-dollar kingdom. And I needed his money to keep myself from drowning under my student debt. But no, if only a simple contract could guarantee that I don't catch feelings. He's the man who took my V-card all those years ago. The same man who still adores my curves, and the one whose babies I'm pregnant with. Is it too bad that I don't want his money anymore? I want things that he can never give me… his heart and a family. #ad
---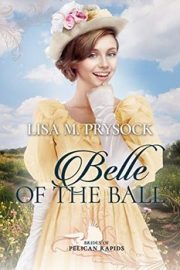 Belle of the Ball
by Lisa Prysock
BARGAIN
Isabel Merriweather was born to become a southern belle from a rice plantation in South Carolina. When her parents become deceased during the Civil War, Aunt Margaret from Atlanta takes her under her wing. With a knack for trouble and no fiancé in sight, Isabel has grown past the customary marrying age and her aunt has become weary of finding her niece a suitable match. Desperate, Aunt Margaret ships Belle to a northern matchmaker in the hopes an unorthodox approach will succeed.
When another mail-order bride in want of a husband and two completely different marriage prospects greet Isabel upon her arrival in Pelican Rapids, a comedy of errors ensues as Isabel and the other bride vie for the title of Belle of the Ball, and of course, a husband. With an arsonist afoot, there's more than a little mayhem and mischief ahead, and plenty of suspense for the townsfolk of Pelican Rapids. #ad
---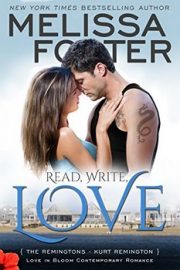 Read, Write, Love
by Melissa Foster
BARGAIN
Bestselling author Kurt Remington lives to write. He spends twelve hours a day in front of his computer, rarely leaving the seclusion of his beach-front property, where he's come to finish his latest thriller–that is, until free-spirited Leanna Bray nearly drowns in the ocean trying to save her dog. Kurt's best-laid plans are shot to hell when he comes to their rescue. Kurt's as irritated as he is intrigued by the sexy, hot mess of a woman who lives life on a whim, forgets everything, and doesn't even know the definition of the word organized.
Leanna's come to the Cape hoping to find a fulfilling career in the jam-making business, and until she figures out her own life, a man is not on the menu. But Leanna can't get the six-two, deliciously muscled and tragically neat Kurt out of her mind… #ad
---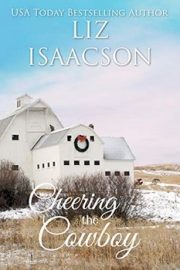 Cheering the Cowboy
by Liz Isaacson
BARGAIN
A cowboy with anger management issues, the woman whose ranch he "stole," and their chance to get everything they want for Christmas…including each other.
Austin Royal loves his life on his new ranch with his brothers. But he doesn't love that Shayleigh Hatch came with the property, nor that he has to take the blame for the fact that he now owns her childhood ranch. They rarely have a conversation that doesn't leave him furious and frustrated—and yet he's still attracted to Shay in a strange, new way. When he shows up to the anger management meeting Shay runs, she's annoyed beyond measure. She has to deal with him in her space at Triple Towers Ranch, which her father lost because of his hoarding problem, and now in her personal life too? Doesn't seem fair. #ad
---
The Most Dangerous Duke in London
by Madeline Hunter
BARGAIN
Name and title: Adam Penrose, Duke of Stratton. Affiliation: London's elite Society of Decadent Dukes. Family history: Scandalous. Personality traits: Dark and brooding, with a thirst for revenge. Ideal romantic partner: A woman of means, with beauty and brains, willing to live with reckless abandon. Desire: Clara Cheswick, gorgeous daughter of his family's sworn enemy.
Clara may be the woman Adam wants, but there's one problem: she's far more interested in publishing her women's journal than getting married—especially to a man said to be dead-set on vengeance. Though, with her nose for a story, Clara wonders if his desire for justice is sincere—along with his incredibly unnerving intention to be her husband. If her weak-kneed response to his kiss is any indication, falling for Adam clearly comes with a cost. But who knew courting danger could be such exhilarating fun? #ad
---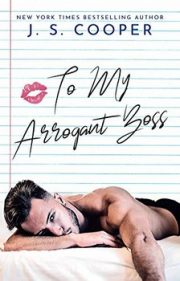 To My Arrogant Boss
by J. S. Cooper
BARGAIN
To Mr. Tate Howard,
You are quite possibly the most infuriating, annoying and grumpy man I've ever met in my life. I know you think that you're God's gift to women, but I have a secret to let you in on: you're not. You're God's gift to yourself. Get over your wanna-be cool surfer self and grow up. I thought it was time that someone addressed your big head and told you straight to your face that you're not all that. Just because you have an Ivy league education doesn't mean you're the smartest man in the world. In fact, I'm not even sure if you would have gotten in if you didn't have rich parents. Yes, I went there. Every woman doesn't want to sleep with you and I'm sure you're not even good in bed. And I'm someone that would know. From, Your Secret Not Admirer #ad
---
I was twenty-one when the gypsy read my future: As punishment for your crimes, you will only love one woman…but she'll never love you back. I didn't believe a word of it. Until I met Sofia Romano almost ten years later. I fell hard for this woman. Would die for this woman. But she left me.
Now years have passed and Sofia needs a husband. Her father is gone and her mother is trying to marry her off to a man that can protect their family, protect their company. She's looking for someone powerful. Check. Someone rich. Check. Someone handsome. Double check. Now it's my chance to have the only woman I've ever loved…and I'll make sure she feels the same way. I have a lifetime to make that happen. #ad