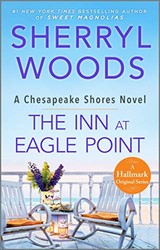 The Inn at Eagle Point
by Sherryl Woods
BARGAIN
It's been years since Abby O'Brien Winters set foot in Chesapeake Shores. The Maryland town her father built has too many sad memories and Abby too few spare moments, thanks to her demanding Wall Street career, the crumbling of her marriage and energetic daughters. Then one panicked phone call from her youngest sister brings her racing back home to protect Jess's dream of renovating the charming Inn at Eagle Point.
But saving the inn from foreclosure means dealing not only with her own fractured family, but also with Trace Riley, the man Abby left ten years ago. Trace can be a roadblock to her plans…or proof that second chances happen in the most unexpected ways. #ad
---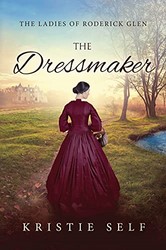 The Dressmaker
by Kristie Self
BARGAIN
She wants to forget the tragic memories that tie them together.
He wants to tear down the walls that keep them apart.
Marigold Pendleton has always prided herself on her independence. Possessing neither wealth nor great beauty, she has resigned herself to life as a spinster and is determined to look after her own needs. As dressmaker for the village of Roderick Glen, she is known for her loyalty and compassionate nature. Few of the residents would ever guess the truth – that beneath her sweet spirit, Marigold carries the weight of a dreadful secret and a guilty conscience. #ad
---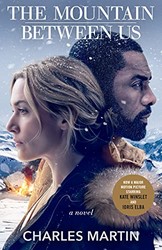 The Mountain Between Us
by Charles Martin
BARGAIN
Now a major motion picture starring Kate Winslet and Idris Elba. An atmospheric, suspenseful and gripping story of two people finding love while fighting to survive.
When a blizzard strands them in Salt Lake City, two strangers agree to charter a plane together, hoping to return home; Ben Payne is a gifted surgeon returning from a conference, and Ashley Knox, a magazine writer, is en route to her wedding. But when unthinkable tragedy strikes, the pair find themselves stranded in Utah's most remote wilderness in the dead of winter, badly injured and miles from civilization. Without food or shelter, and only Ben's mountain climbing gear to protect themselves, Ashley and Ben's chances for survival look bleak, but their reliance on each other sparks an immediate connection, which soon evolves into something more. #ad
---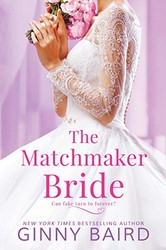 The Matchmaker Bride
by Ginny Baird
BARGAIN
A delightful romantic comedy from New York Times bestselling author Ginny Baird…
Successful Boston matchmaker and television personality Meredith Galanes's reputation is on the line. During a guest appearance on a morning talk show, she's broadsided by questions about her own romantic attachments, just as she's trying to secure a syndication deal. Afraid to admit her love life is a total disaster, Meredith blurts out that she's seriously involved with a very special man–a boatbuilder in Maine. She never expects that small slip to get spun into a story about her supposed engagement.
Or that the paparazzi will track the guy down… #ad
---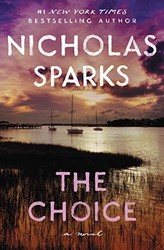 The Choice
by Nicholas Sparks
BARGAIN
Travis Parker has everything a man could want: a good job, loyal friends, even a waterfront home in small-town North Carolina. In full pursuit of the good life – boating, swimming , and regular barbecues with his good-natured buddies — he holds the vague conviction that a serious relationship with a woman would only cramp his style. That is, until Gabby Holland moves in next door.
Spanning the eventful years of young love, marriage and family, THE CHOICE ultimately confronts us with the most heart-wrenching question of all: how far would you go to keep the hope of love alive? #ad
---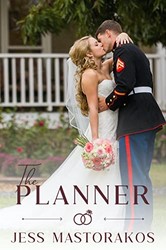 The Planner
by Jess Mastorakos
BARGAIN
She's my best friend's sister, which makes her off-limits. So why can't I stay away?
I'm a master at hiding my true feelings for Aria Bristol. Well, except for that one time in high school. That one kiss. Her first kiss. It should never have happened, and it can't happen again. Being separated by thousands of miles helped a lot, but now that I'm back, I need to be careful. Because if I know anything, I know she deserves more than I can give her.
But she's fierce. Feisty. And she knows me better than anyone. She doesn't care about her brother's disapproval or that I'm trying to keep my lips to myself. I know I should do the right thing and push her away, but I'm not sure how much longer I can keep up this act… #ad
---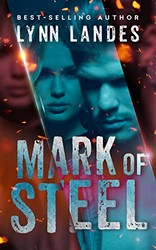 Mark of Steel
by Lynn Landes
BARGAIN
From singing to becoming the target of an unseen enemy…
Marina Stephenson fills in at her friend's bar the night her singer doesn't show up. It was supposed to be a simple gift to help, but her life is soon in turmoil. Dubbed the "Secret Singer" by the press, Marina's life is turned upside down when she sings to Billionaire Axl Devereaux.
Inventor, Axl Devereaux, CEO of Devereaux Knives, Inc., is ready to present his cutting-edge design to the United States military. Multiple branches of the government have heralded his work. Security has been a problem in the past, not this time. The new design could change the future more than anyone can imagine. Well, almost anyone. Someone is trying to steal the prototype, but how far will they go to get what they want? Can he trust Marina? #ad
---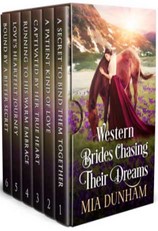 Western Brides Chasing Their Dreams Collection
by Mia Dunham
BARGAIN
6 best-selling Historical Western novels!
Delightful tales full of emotion, love, drama, action, plot twists and heart-melting romance!
A Secret to Bind Them Together; A Patient Kind of Love;
Captivated by Her True Heart; Running To His Warm Embrace;
Love's Heartfelt Journey; Bound By A Bitter Secret #ad