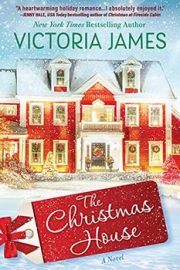 The Christmas House
by Victoria James
BARGAIN
It's Christmas in the small town of Silver Springs which is bursting with holiday spirit. The downtown shops boast twinkling lights, and the town square features an enormous Christmas tree. Every Christmas Eve for the past fifty years, Ruby Harris, the owner of the historic B&B, The Christmas House, has opened her doors to strangers in need, showing them the compassion once denied to her.
When Ruby invites her family home for the holidays, including her two adult grandchildren, Charlotte and Olivia, she hopes they will be able to put the past behind them. However, her plans for reconciliation implode as the women unravel secrets from the past that force them to confront the impact they've had on their dysfunctional family. As Charlotte grows closer to Wyatt, the neighbor next door and a friend from the past, old memories resurface that the women would rather forget. they're reminded of a man they want to forget. #ad
---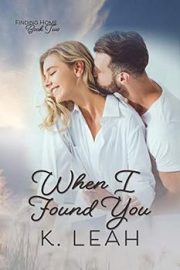 When I Found You
by K. Leah
BARGAIN
Chase spent years being the third wheel and "Cool Uncle Chase" — always on the outside looking in. When he finally meets someone that could change his life, he'll do anything to hold onto her.
Cait came to Atlanta on a temporary assignment, ready to return home before she's unpacked her suitcase.
Crossing paths with her handsome and charming neighbor has her thinking city living may not be so bad after all. Cait is torn between family at home and a future with Chase. Will Chase follow his heart or will Cait run away with it? #ad
---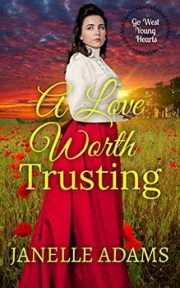 A Love Worth Trusting
by Janelle Adams
BARGAIN
She's been burnt by love. He's a former rancher with a past that haunts him. Will Lydia and Ben find true love, or will Ben's past destroy their chance for happily ever after? Three years earlier, Lydia Cobble was forced to move to the gold rush town of Coyote Pass, taking with her a broken heart and distrust of men. Now she spends her days working in the family cafe and refusing the advances of lonely prospectors.
Ben Sterling is on the run. When he comes across Coyote Pass, he decides he'll stay a little while, make some money, and then move on. He was nearly caught in the last town he temporarily resided in, and he's not about to let that happen again. If he wants to live, staying too long isn't an option. But Ben hadn't planned on meeting Lydia. #ad
---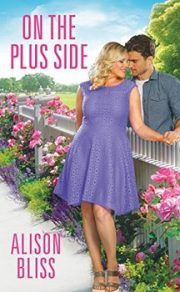 On the Plus Side
by Alison Bliss
BARGAIN
Thanks to her bangin' curves, Valerie Carmichael has always turned heads — with the exception of seriously sexy Logan Mathis. Just Valerie's luck that the object of her lust-filled affection is also best friends with her overprotective brother. But Valerie's determined to get Logan's attention . . . even if it means telling a teeny little lie to get a job at his new bar.
Logan can't remember a time when Valerie didn't secretly fuel all his hottest fantasies. Now the curvaceous she-devil is working behind his bar, tempting him every damn night. It's only when he finds Valerie's naughty things-to-do list that Logan decides to break every rule in the book — by making each red-hot deed a reality. No one warned them that they were going to fall this hard. And no one warned them that sometimes the smallest secrets can have the biggest consequences. #ad
---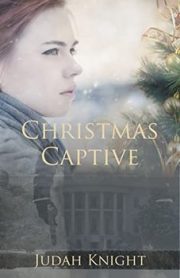 Christmas Captive
by Judah Knight
BARGAIN
Love is always willing to risk it all.
Jon and Meg Davenport return to Washington DC for a quiet Christmas celebration with the President and his family. Their time in the White House, however, is anything but quiet when they learn Jon's niece, Kate, is missing. Kate's parents shrug off the embarrassment because this isn't Kate's first time to disappear in DC. Jon and Meg aren't convinced and decide to investigate.
Clean romance, suspense, action! Is Kate's disappearance the fling of a young adult looking for fun or is she in serious trouble? #ad
---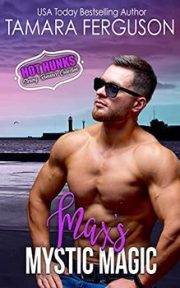 Max's Mystic Magic
by Tamara Ferguson
BARGAIN
Injured after an attack in Iraq, Max is recuperating at the Wounded Warrior facility in Crystal Rock, Wisconsin. But he's told that the only way to save his fading vision is an experimental operation, which may or may not work. Deciding to get a second opinion, even though he knows he will more than likely have the surgery, he travels to his former hometown of Mystic, to see the sights in case it's the last time he's able.
Opthamologist Gina can't believe that her grade school crush has returned to town when he walks into the clinic where she works. Much to her surprise, he remembers the shy little girl who used to follow him around when he was her brother's best friend. When Max asks Gina to give him a tour of Mystic, he realizes that having his vision fully restored might not be the only Christmas miracle he's wishing for. #ad
---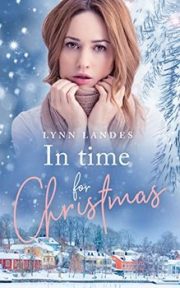 In time for Christmas
by Lynn Landes
BARGAIN
It was supposed to be a girl's night out, but something felt off about the teary-eyed little boy staring at her across the restaurant. Trinity trusts the urging of the Lord and follows her heart only to be caught up in a killer's dangerous holiday plot.
Billionaire, Marek Reid, and his team are hot on the heels of the men who took his son. Marek knows more than most that if God brings you to it, he will bring you through it, but no one expects what happens next. A young woman steps in to protect the child and finds herself kidnapped before Christmas! Can Trinity protect the child and escape before the killer exacts his terrible Christmas plan? Will Marek save them both before it's too late? #ad
---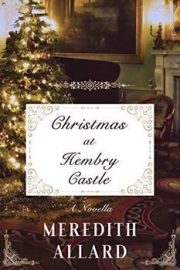 Christmas at Hembry Castle
by Meredith Allard
BARGAIN
You are cordially invited to Christmas at Hembry Castle.
An unlikely earl struggles with his new place. A young couple's love is tested. What is a meddling ghost to do?
In the tradition of A Christmas Carol, travel back to Victorian England and enjoy a lighthearted, festive holiday celebration. "With appealing characters who are endearing and lovable, it is easy to get caught up in the conflict and turmoil of their upended lives. It is a delightful tale that has unusual elements of hope and happiness inspired by a unique haunting." -Readers' Favorite #ad
---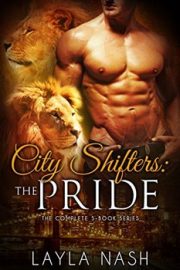 City Shifters: the Pride Complete Series
by Layla Nash
BARGAIN
Complete 5 book series! Contains the first five books of the City Shifters: the Pride series. Follow the five lion shifter Chase brothers on the hunt for true love, as they discover five independent, feisty heroines, evil villains, mysterious pasts, underground fights, family, friends, and happily ever after (times five)!
Thrill of the Chase — Feisty chef Natalia holds her own against corrupt restaurant managers and loan sharks until alpha Logan Chase purchases her restaurant and saves her life. When she learns Logan is actually a lion shifter, Nat is ready to run for the hills. Will their love affair sizzle, or are they a recipe for disaster? Also includes: Chasing Trouble, Storm Chaser, Cut to the Chase & Chasing the Dream. CLICK above to read more! #ad