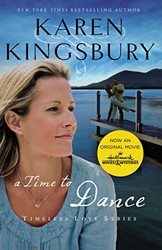 A Time to Dance
by Karen Kingsbury
BARGAIN
John and Abby Reynolds are the perfect couple—envied by their friends, cherished by their children, admired by their peers. But John and Abby know they're just pretending to be happy. In fact, they're waiting for the right time to tell the kids they're going to divorce. But at the family meeting where they plan to tell their children, Nicole shares a surprise of her own: she's getting married. How can they spoil her joy with their announcement?
They can pretend a little longer—until after the wedding. But questions begin to haunt them as the date draws nearer. What happened to the love and commitment that held them together for so long? #ad
---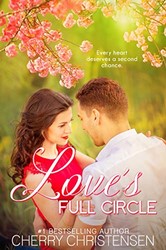 Love's Full Circle
by Cherry Christensen
BARGAIN
Kayden James may have missed out on her happy ever after. But, as a successful marriage and family therapist, at least she can help other people find theirs. Now that her career has taken off, Kayden is finally ready to put the past behind her. . . until it strolls into her office unexpectedly one day. The last thing Kayden needs is for her ex-boyfriend to stir up old feelings. She'd rather stay a single cat lady than let him break her heart again.
Liam has spent a long time living with one regret—letting Kayden slip through his fingers. He's determined to make amends for the way he treated her all those years ago, but he's finding it hard to melt her icy exterior. #ad
---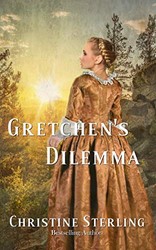 Gretchen's Dilemma
by Christine Sterling
BARGAIN
Gretchen Schmidt knows she is turning into a spinster. She has no prospects for marriage after her best friend, whom she's loved since childhood turned her down. Desperate to run away to where no one knows her, Gretchen leaves to be a mail order bride in Agate Bay, Minnesota. What she didn't count on was how remote the small town was, or how handsome her new husband would be.
Jacob Swensen had no desire to marry a woman from the East. But with the winter closing in, he knew he would need to marry quickly to get a bride to the remote town of Agate Bay before the harsh weather arrives… #ad
---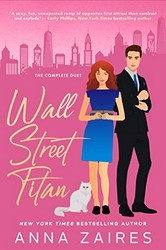 Wall Street Titan
by Anna Zaires, Dima Zales
BARGAIN
I achieve everything I set my mind to. Escape my childhood circumstances and come out on top? Check.
Become one of the most powerful billionaires on Wall Street? Check. Meet the picture-perfect woman and make her my wife? Well, I might've hit a snag on that one.
When an angry, curvy redhead crashes my blind date, I should just forget her and move on. After all, she's the opposite of what I'm looking for: quirky, awkward, and completely uncharmed by my riches. Wait, and she has how many cats?! #ad
---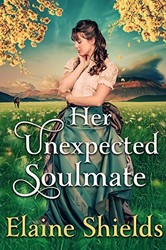 Her Unexpected Soulmate
by Elaine Shields
BARGAIN
Rue Griffin's life falls apart when a fire destroys her place of work and the only home she has known since she lost her parents. With no prospects in the city and unwilling to be a burden on others, she does something she never imagined herself doing… she answers an ad for a mail-order bride. However, tragedy strikes when Rue arrives in the west, only to learn that her betrothed has been killed. Devastated, she worries for her future, until she meets her fiance's best friend, John. Before long, she finds herself drawn to him… only for her dreams of happiness to be dashed again by a shocking secret. Will Rue be able to overcome the echoes of John's mistakes and trust him with her heart? #ad
---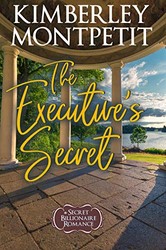 The Executive's Secret
by Kimberley Montpetit
BARGAIN
He was a juvenile delinquent. She was an aspiring pianist. When sparks fly at their high school reunion, they're willing to forget the past – until old secrets surface, threatening to destroy their future.
Caleb Davenport has spent the last decade traveling around the world building an international company into a billion-dollar enterprise with his business partners, but unfortunately, he hasn't stopped thinking about Kira Bancroft since high school. He assumes she's living her dream as a concert pianist—until one evening, fresh off the plane from Hong Kong, he gets the shock of his life when he runs into Kira waitressing at a local Denver restaurant. #ad
---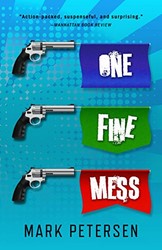 One Fine Mess
by Mark Petersen
BARGAIN
It's time to show some ovaries. All Jules Nichols wants is respect–and babies. A quiet life with a happy family. So with the help of her lover, she comes up with a plan to get rid of her abusive hubby. Once Eddie's dead she and Wesley can live on the insurance money. Quietly. Happily.
They've thought everything through: alibis, misleading clues, disposing of the murder weapon, even how often Jules should check in with the cops to make sure something is being done to find Eddie's killer. Still, good thing she's bold and determined, because despite all her planning, the baddies start lining up against her. First it's the Mob, then drug-dealing bikers, then even her crazy sister. At the same time, the Vermont State Police won't go away, and Wesley's not exactly manning up to deal… #ad
---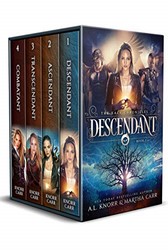 Kacy Chronicles Boxed Set
by Amazon Customer
BARGAIN
This box set includes all four books in The Kacy Chronicles, a Prophesies of Oriceran Series full of portal-travel, magic, dragons, action, adventure and romance. Written for anyone who has ever wanted to fly!
Born to a wealthy Virginian family, privileged Jordan's got her life all planned out. Get her PhD, find the perfect Virginia man to marry, pop out a few more Kacy's and make her State Senator father proud.
If only Jordan could let the past rest. When your mother disappears without a trace it carves a gash that bleeds a long time. Jordan has never given up hope that her mother is alive. So when Jordan's old nanny shows up with a mysterious locket containing a portrait of Jordan's mother, Jordan believes her hope was not in vain. #ad