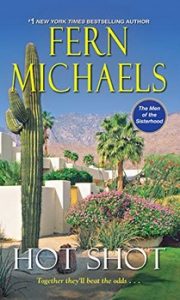 Hot Shot
by Fern Michaels
BARGAIN
Loyalty is a way of life for the Sisterhood and their significant others. When lawyer Lizzie Fox's husband, Cosmo Cricket, is left critically injured after being shot by an unknown assailant, the men of BOLO Consultants head straight for Las Vegas to comfort Lizzie—and to uncover a dangerous enemy in the City of Sin.
As head of Nevada's Gaming Commission, Cosmo has powerful enemies. Yet the shooting seems to be related to one of his private projects. Built in the desert outside Las Vegas, Happy Village is a flourishing community for seniors who have lost a spouse. Cosmo's widowed father found new purpose in running the venture. But the neighborhood that's now home to Happy Village was once run by rival gangs, a complicated past that has come to haunt the place… #ad
---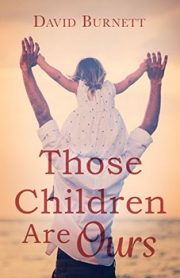 Those Children Are Ours
by David Burnett
BARGAIN
A good mother would never desert her children. But it was exactly what Jennie had done. She had growled at her daughters, cursed her husband, and slammed the door as she stomped away. Twelve years later, she asks a judge for another chance to be a mother, a good one this time.
In court, she lists all of the reasons and all of her excuses: the demons of her bipolar disorder, the alcohol that flowed too freely at the bar where she had worked, the guys who came on to her. Now, sober, chaste, and on meds, she is a different person from the one who walked out. Nevertheless, her request for visitation meets a stone wall… #ad
---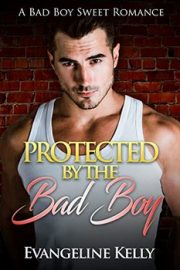 Protected by the Bad Boy
by Evangeline Kelly
BARGAIN
Four years after the death of her husband, Kayla Keller's dreams of making it big in the country singing industry are the only thing keeping her sane. When she's attacked after a concert, she thinks a crazed fan is responsible, but a chilling phone call soon after brings up memories from the past that still haunt her. She hates the idea of a bodyguard trailing her steps, but she relents when she realizes how dangerous the situation has become.
Troy Littman has waited for a promotion and chance to head the new division of Bad Boy Bodyguards for a long time. He's ready to put all his attention into developing the office when he's given one last assignment: protect a country singer from potential harm… #ad
---
When aspiring musician Izzy is knocked off her motorbike, she doesn't just lose her dignity—she loses both long-term boyfriends, her job, and her beautiful apartment. Gina, who caused the accident, has more important things to worry about: her husband has just deserted her for his pregnant mistress. Why should she care about Izzy? Yet somehow, Gina finds herself opening her home to Izzy and her spirited teenage daughter.
It's there that Izzy meets Gina's oldest friend, heart-stoppingly handsome Sam, whose lingering kiss is almost impossible to ignore. But there are just a few obstacles between that first kiss and the happily ever after that has always eluded her… #ad
---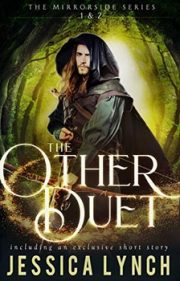 The Other Duet
by Jessica Lynch
BARGAIN
In the Other, the Greek gods and goddesses are trapped by magic to relive out their myths in newer, more modern incarnations. For centuries, people find their way to this fantastical world, only to follow a script from an ancient time… until the reborn Artemis changed everything.
The Other Duet is a collection that features Noelle & Hunter's complete story (also available as two separate novels: Stalk the Moon and Hunt the Stars). As a bonus for this collection, I've also added a 7k word short story set shortly after Hunt the Stars, featuring Noelle's beloved cat, Dudley. CLICK above to read the full descriptions! #ad
---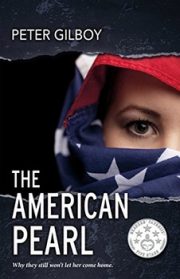 The American Pearl
by Peter Gilboy
BARGAIN
Patricia Pavlik is the most dangerous woman in America.
That is, if only she could get back to America. But the government can't afford to let that happen. Left behind in Vietnam decades ago, she's still trying to come home. And if she does, all hell will break loose.
Quintyn Ames is 8,500 miles away, in America. He's a government researcher and known to be a troublemaker. He believes Patrica is still there, and he is determined to get at the truth. And against all forces, try to bring Lt. Patricia Pavlik home. #ad
---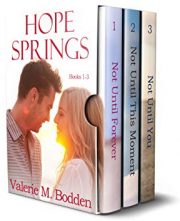 Hope Springs Books 1-3
by Valerie M. Bodden
BARGAIN
See why readers are falling in love with the heartwarming Hope Springs Christian romance series! Three fast-paced, emotional romances in one collection.
Not Until Forever: Sophie knows she did the right thing when she declined Spencer's proposal five years ago. So why does seeing him again stir up old feelings? Spencer promised himself he wouldn't fall for Sophie again. But there's something different about her now. Something that makes him think maybe God is giving them a second chance…
Not Until This Moment: Peyton thought Jared was "the one"–until he told her he never intended to get married. Jared wishes he could give Peyton everything she desires. But marriage is the one thing he can never offer her. When they're thrown together again on an annual ski trip, both have to reexamine what they want. Because it's just possible God has other plans for them… CLICK to read the full descriptions! #ad
---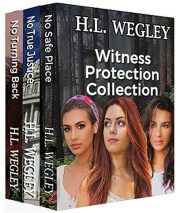 Witness Protection Collection: Books 1 – 3
by H. L. Wegley
BARGAIN
Three clean, stand-alone, romantic-suspense novels.
Book 1 – No Safe Place: Story that races from the scenic beaches of the Olympic National Park to the beauty of Lake Chelan in Central Washington State, a story of courage, honor, faith, forgiveness, and love.
Book 2 – No True Justice: High-action, romantic-suspense story set among the breathtaking canyons and rivers around Lake Billy Chinook in Eastern Oregon.
Book 3 – No Turning Back: Set near Big Bend National Park and in Central Oregon, near the Deschutes River, No Turning Back is a clean, high-action, romantic-suspense story about love, courage, and the futility of human vengeance. #ad