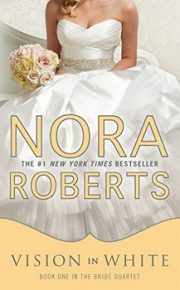 Vision In White
by Nora Roberts
BARGAIN
#1 New York Times bestselling author Nora Roberts presents a novel of love, friendship, and family in Book One in the Bride Quartet.
Wedding photographer Mackensie "Mac" Elliot is most at home behind the camera, but her focus is shattered moments before an important wedding rehearsal when she bumps into the bride-to-be's brother…an encounter that has them both seeing stars.
A stable, safe English teacher, Carter Maguire is definitely not Mac's type. But a casual fling might be just what she needs to take her mind off bridezillas. Of course, casual flings can turn into something more when you least expect it. And Mac will have to turn to her three best friends—and business partners—to see her way to her own happy ending. #ad
---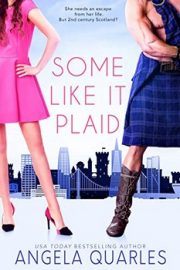 Some Like it Plaid
by Angela Quarles
BARGAIN
When Ashley Miller sees a Craigslist ad for an all-expense paid vacation to Scotland with a handsome Highland "escort", she's all over it. Worn out from working two jobs to pay off the debts her scam artist ex-husband left her with, she just needs a friggin' break already. Rolling, misty mountains of the Scottish Highlands, here she comes!
But one minute she's sipping a latte and the next she's zapped to the 2nd century and promptly informed she's managed to wed her handsome Highlander without even an "I do." Oh, hell no. After a devastating tragedy, Connall's tribe is left with few marriageable women. When his Druid priest suggests a place filled with bonnie lasses, he of course agrees to go fetch one for himself… #ad
---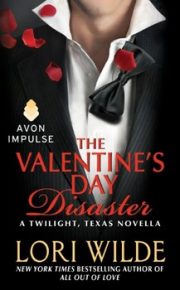 The Valentine's Day Disaster
by Lori Wilde
BARGAIN
These days, event planner Sesty Snow is no fan of hearts, flowers, or goo-goo eyes over dinner. She's learned to be in control of her life and her emotions. Still, running Twilight's annual Valentine's Day bachelor auction is right up her alley—until her high school sweetheart zooms back into town. He's still heart-stoppingly handsome, but it's clear he hasn't changed the daredevil ways that put the brakes on their first love.
Injured NASCAR driver Josh Langtree isn't up for being anyone's sweetheart these days either. He's just looking for a place to lick his wounds … until a misunderstanding lands him doing community service in Sesty's auction. Soon he finds himself standing in front of hundreds of screaming women—wearing a tux and a smile. And then there's Sesty—looking as tempting as ever. #ad
---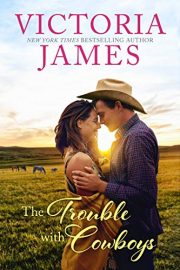 The Trouble with Cowboys
by Victoria James
BARGAIN
Eight years ago, Tyler Donnelly left Wishing River, Montana, after a terrible fight with his father and swore he'd never return. But when his father has a stroke, guilt and duty drive him home, and nothing is as he remembers––from the run-down ranch to Lainey Sullivan, who is all grown up now. And darn if he can't seem to stay away.
Lainey's late grandma left her two things: the family diner and a deep-seated mistrust of cowboys. So when Tyler quietly rides back into town looking better than hot apple pie, she knows she's in trouble. But she owes his dad everything, and she's determined to show Ty what it means to be part of a small town…and part of a family. #ad
---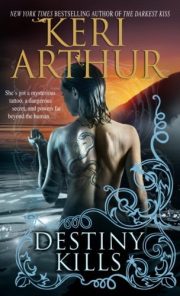 Destiny Kills
by Keri Arthur
BARGAIN
When Destiny McCree wakes up beside a dead man on an Oregon beach, she knows only this: she has to keep moving, keep searching, and keep one step ahead of the forces that have been pursuing her from the heart of Scotland to this isolated spot. Why? The death of her lover has left her alone, with little memory of her past. A glimmering serpent-shaped ring is the one clue she has—and a bargaining chip in a most dangerous game.
Enter Trae Wilson, a master thief with a sexy, knowing grin and a secret agenda of his own. Destiny and Trae both have powers far beyond the human—and both are running for their lives. Together they're riding a tide of danger, magic, and lust…but with killers stalking their every move, they must use any means necessary, even each other, to survive—until the shocking secret of one woman's destiny finally unravels.… #ad
---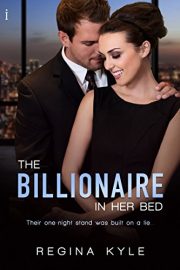 Billionaire in Her Bed
by Regina Kyle
BARGAIN
Real estate mogul Eli Ward needs to keep a low profile on his new project. He's expecting a fight from the somewhat eclectic folks currently living there.What he doesn't expect is for that fight to be led by Brooke Worthington, the woman who rocked his world one unforgettable night. The one woman who doesn't know who he is, which is a good thing. She just sees him as a regular guy. It's refreshing.
Graphic designer and part-time bartender Brooke Worthington refuses to follow her family's plan for her. She's too busy building her artistic career. She doesn't have time for relationships, either, especially with the super hot Eli, because she has to save the building she lives in with people she thinks of as her real family from some greedy real estate billionaire. #ad
---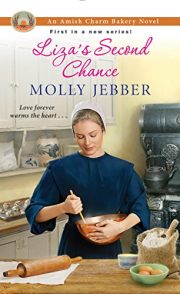 Liza's Second Chance
by Molly Jebber
BARGAIN
For Liza Schrock, the bakery her late husband bought was an unexpected haven from their unhappy arranged marriage. Now she's perfectly content to cook up mouth-watering delights for her hometown, give to those alone or in trouble—and remain happily unwed. And though she's willing to give handsome, newly-arrived widower Jacob Graber all the help he desperately needs, she is sure they can stay just friends…
But as Liza also tries to aid Jacob's troubled teenage daughter, she starts caring far too much for his gentle ways and steadfast hopes. And when a wrenching secret she must keep comes between them, can Liza find the faith to risk opening her heart again—and reach for one more chance at real love? #ad
---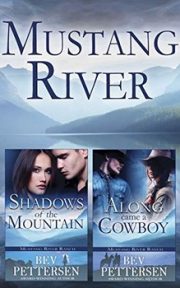 MUSTANG RIVER (Books 1-2)
by Bev Pettersen
BARGAIN
From award-winning author Bev Pettersen come TWO heart-pounding romances where rugged alpha protectors collide with strong unforgettable women. Don't miss this special edition of the Mustang River Ranch suspense series at a terrific price!
SHADOWS OF THE MOUNTAIN (Book 1): A wary former SEAL is hired to protect the President's daughter on a routine three-day horseback ride. But when they are attacked by ruthless assassins, he and his beautiful but suspicious trail guide must team up in order to protect their innocent charge. As they lead their pursuers on a dangerous decoy, they're forced to lower their guards and trust each other. But can they survive long enough to have a chance at love, or will either of them leave the mountain alive? CLICK above to read the full descriptions! #ad