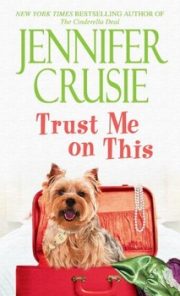 Trust Me on This
by Jennifer Crusie
BARGAIN
Dennie Banks is an investigative reporter chasing down the biggest story of her career. Alec Prentice is a government agent working undercover to catch an elusive grifter. When they meet by accident, it's a case of mistaken identities at first sight.
What they don't mistake is the instant attraction they have for each other, an attraction they'll do everything in their power to resist—because Dennie thinks that Alec is running interference for her interview subject, and Alec suspects that Dennie is linked to his swindler. As the confusion grows, so do their feelings for each other, and what begins as a romantic comedy of errors may just end in the love affair of a lifetime.
---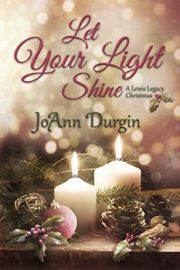 Let Your Light Shine
by JoAnn Durgin
BARGAIN
Sam and Lexa Lewis look forward to a quiet Christmas with their family in Houston. They've tackled many challenges together, but when their personal world is rocked by a potentially life-changing diagnosis, they arm themselves with prayer, knowledge, and the support of their closest family and friends.
In Austin, Josh Grant is settling well into his role as lieutenant governor while Winnie juggles expectations as the wife of an elected official along with professional demands and a busy homelife. Instead of the private family Christmas they'd anticipated, new revelations stir up old insecurities and threaten everything they've built together…
---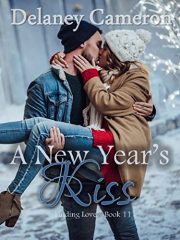 A New Year's Kiss
by Delaney Cameron
BARGAIN
Working as a tour guide wasn't anywhere in Norah's five-year plan when she started her master's program in art history. Neither was losing the man she hoped to marry. But life seldom goes according to plan. When her grandparents needed her, they took precedence over everything else.
She willingly returned to the farming community where she grew up, never realizing it would be eighteen months before she'd be back in Charleston. Becoming an art curator is still attainable, and in spite of a long absence from the dating scene, Norah hasn't given up on love. The man of her dreams is still out there somewhere. She just hasn't found him yet.
---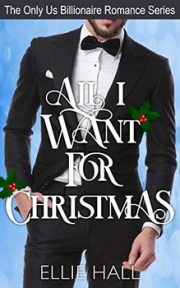 All I Want for Christmas
by Ellie Hall
BARGAIN
Alone for the holidays, when Clara finds out the animal shelter where she volunteers receive twelve puppies, all she wants for Christmas is to match them with families, but it's not easy. On Christmas Eve, twelve wagging tails surround her, still in need of forever homes.
Logan doesn't care if fans call him the Grinch. He's had it with the holly, the jolly, the merriment, and the caroling. If he has to sing, "All I Want for Christmas is You," one more time, he might lose it, but he's already lost so much. He'd rather just skip the festivities altogether. When Clara meets up with a friend for coffee to brainstorm ideas to place the dogs, her ex-boyfriend turns up and harasses her. To top it off, a stranger steps in to help, but he turns out to be a jerk with a voice that can melt snow and maybe hearts—none other than musician Logan Ryder.
---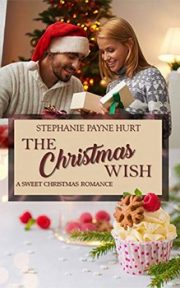 The Christmas Wish
by Stephanie Hurt
BARGAIN
From the moment Sophie was old enough to see over the counter, she's loved to bake. So when the opportunity to own a bakery in Winter, Montana came along, she jumped. Not only would she get to bake, but the town was focused on Christmas year-round, which was her other love.
Hampton had been a rancher all his life. He loved his coffee a certain way and had a huge sweet tooth. Although he was a stubborn man, when he found something he was interested in, he set out to get it. From the moment he met Sophie, he was intrigued. But her love of Christmas kept him at bay. He hadn't been much into Christmas in and long time, but he'd have to change his ways if he was to gain her interest.
---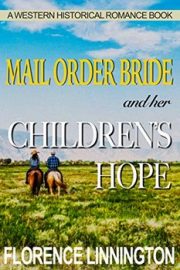 Mail Order Bride And Her Children's Hope
by Florence Linnington
BARGAIN
When Emily's husband dies unexpectedly leaving her with two young children, the only thing she's left with is the mercantile store that she has no means to run. Emily decides to leave everything behind and start over in the west as a mail order bride. Her new husband, Levi, has children too, which makes Emily think that he will understand her and that things will go smoothly. But she couldn't have been more wrong.
Levi has been doing everything alone for several years since his wife died. He never wanted to marry again but he knows his children need a mother and he has been struggling with the burden of being a single parent…
---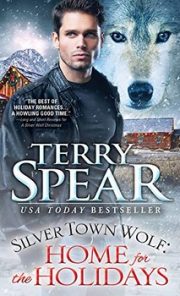 Silver Town Wolf: Home for the Holidays
by Terry Spear
BARGAIN
"The best of holiday romances…a howling good time."—Long and Short Reviews for A Silver Wolf Christmas
Silver Town is howling with Christmas cheer
Gray wolves Meghan MacTire and Sheriff Peter Jorgenson plan to spend the rest of their lives together, and what better time to start forever than Christmas? But they are both harboring dark secrets that are about to surface and threaten their future together. With holiday magic in the air and all Silver Town ready to celebrate, Meghan and Peter have to conquer the past if they're to have any hope of celebrating this Christmas together.
---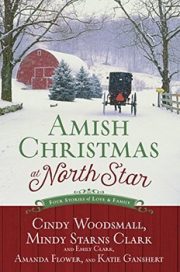 Amish Christmas at North Star
by Multiple Authors
BARGAIN
One night four lives entered the world by the hands of an Amish midwife, just outside North Star, Pennsylvania. Rebekah's Babies, as they are called, are now grown adults and in four heartwarming novellas each young person experiences a journey of discovery, a possibility of love, and the wonder of Christmas.
Guiding Star by Katie Ganshert: Curiosity gets the best of Englischer Chase Wellington when he investigates the twenty-five-year-old disappearance of an Amish baby. When he finds adventurous Elle McAllister in Iowa will his discoveries upend her world?