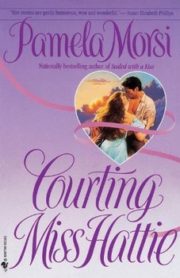 Courting Miss Hattie
by Pamela Morsi
BARGAIN
All his life handsome, black-haired Reed Tyler had worked Miss Hattie's farm–and dreamed of one day settling down on his own piece of land with the pretty young woman he'd sworn to marry. Hattie was someone he could tell his hopes and troubles to–someone he looked on as a sister.
So he thought, until the idea of Ancil Drayton calling on her made him seethe. Until the night a brotherly peck became a scorching kiss… and Reed knew nothing would bank the blaze–and that his best friend was the only woman he would ever love.
---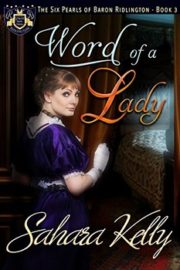 Word of a Lady
by Sahara Kelly
BARGAIN
Ridlington Village inn doesn't seem like the place for Fate to linger and meddle in the affairs of mortals. Letitia Ridlington certainly doesn't think so; she's there to meet a publisher who has expressed interest in her first–rather scandalous–novel…
Sir James FitzArden patiently accepts his growing affection for Letitia, but feels no rush to declare himself. Until the revelations within a certain manuscript open his eyes to surprises hidden beneath her demure façade. It's time for him to claim her, and he begins his campaign, but the lady herself has a very strong will, along with ideas that don't exactly match his…
---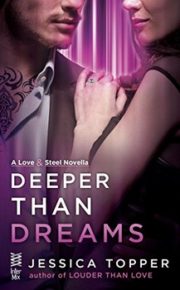 Deeper Than Dreams
by Jessica Topper
BARGAIN
Falling in love with rock star Adrian "Digger" Graves was a dream come true for former librarian Kat Lewis. But with a little help from friends and family–including Kat's adorable daughter, Abbey–Adrian has planned an evening and a proposal beyond her wildest dreams.
The night before, Kat witnessed the triumphant reunion of Adrian's rock band at Madison Square Garden. Tonight, he will escort her to the elegant, ultra-exclusive Library Lion's benefit. It seems like a fairytale, but even fairytales have a deeper, darker side.  When old habits return to tempt her knight in shining heavy metal armor, will Kat's happily ever after come crashing back to reality?
---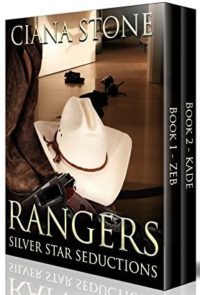 Rangers: Silver-Star Seductions
by Ciana Stone
BARGAIN
A two book box set featuring sexy men who wear the Silver Star of the Texas Rangers.
Meet Zeb Childress and Kade Lawson, Texas Rangers who live by a code of justice. They enjoy their share of passion with the women who pass through their lives, but neither expect to find lasting love. Funny how life often dishes you up a plate of something you didn't expect. Only these men are being served something way out of the ordinary. Women who inspire lust and love with near lethal force – and the dangers that follow them. Come join Zeb and Kade as they discover that love is kin to justice – sometimes you have to fight for it. And hope you don't have to die for it…