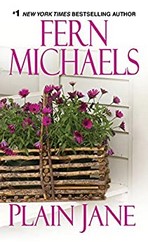 Plain Jane
by Fern Michaels
BARGAIN
Back in college, Jane Lewis would have given anything to be like homecoming queen Connie Bryan. Instead, she was just Plain Jane–overweight, frumpy, and painfully shy. That was then. Today, a lovely and confident Dr. Jane Lewis has a thriving psychotherapy practice, her own radio talk show, a beautiful old Louisiana mansion, and her affectionate, nutty dog, Olive, to keep her company. The only thing missing is someone to share her life.
Jane has never forgotten Michael Sorenson, the boy she'd admired from afar in college. Now, he's inspiring her to hope for a future together. She's also never forgotten the brutal, unsolved attack that ended Connie Bryan's life–and haunts Jane still. Suddenly, the present collides with the past, as she finds clues into the identities of Connie's attackers… #ad
---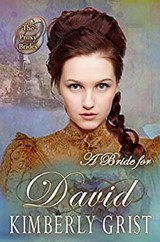 A Bride for David
by Kimberly Grist
BARGAIN
Mathematics teacher Daisy Murphy agrees to participate in a new matchmaking service organized by her pastor and the matron of the orphanage where she has spent the last fifteen years. Romantic, yet practical, she's systematically eliminated all candidates but one and anticipates getting to know him better through months of correspondence.
Time is not on the side of David Taylor. He has a nephew and niece to think about, and his attorney has warned him he will lose custody of both to their rich grandfather if he doesn't have a wife. A teacher longing for security, a businessman about to lose the only family he has; and a proxy marriage that can give them both exactly what they need. #ad
---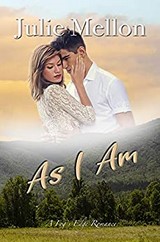 As I Am
by Julie Mellon
BARGAIN
Spring Childers has been in love with Gus Bailey since she was a small child. She's always known they were destined to be together, and she's persisted in that belief through the years – despite the ridicule of those who insisted that no one finds their soulmate at five years old. But Spring knows they're wrong – or at least she thought they were.
Gus has always considered Spring his own personal sunshine. The first time he laid eyes on her, she was crying – a sight he just couldn't bear, even as a young boy. Since then, he's spent his entire life dedicated to making Spring happy. Only now, he's the sole cause of her heartache. #ad
---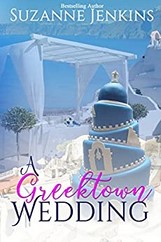 A Greektown Wedding
by Suzanne Jenkins
BARGAIN
What does a lawyer using a cop as a beard, a beautiful detective in love with a member of the SWAT Team, and a guy with a broken heart have in common? A Wedding!
Relationships are blooming as Spring approaches after a typical Michigan winter. Even the murders revolve around relationship and romance. Love is in the air for Detroit Homicide Detective Jill. Mark Castro, SWAT member of the Detroit Police Force never believed in love-at-first-sight until he saw Jill on the night he was assigned to be her bodyguard when former defendant Jacob Parker began stalking her… #ad
---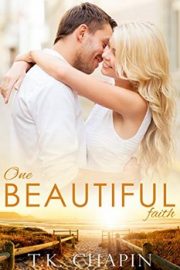 One Beautiful Faith
by T.K. Chapin
BARGAIN
What if your husband left you at eight months pregnant? Fighting for her own life as well as her baby boy, Courtney pieced together the broken pieces of their life and started over. Five years later, and now with a four-year-old, she's about to face another devastating blow she didn't see coming.
What do you do when the future seems uncertain? How does hardship build faith? What if your plans were never part of God's better plan for you? Rhett's heart longs for the life he once knew and blames God for it going wrong. Little does he know God pursues His children like loss sheep gone astray. Rhett's heart is about to change in an unimaginable way. #ad
---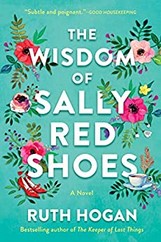 The Wisdom of Sally Red Shoes
by Ruth Hogan
BARGAIN
Once a spirited, independent woman with a rebellious streak, Masha's life was forever changed by a tragic event twelve years ago. Unable to let go of her grief, she finds comfort in her faithful canine companion Haizum, and peace in the quiet lanes of her town's swimming pool. Almost without her realizing it, her life has shuddered to a halt.
It's only when Masha begins an unlikely friendship with the mysterious Sally Red Shoes, a bag lady with a prodigious voice and a penchant for saying just what she means, that a new world of possibilities opens up: new friendships, new opportunities, and even a chance for new love. For the first time in years, Masha has the chance to start living again. But just as Masha dares to imagine the future, her past comes roaring back… #ad
---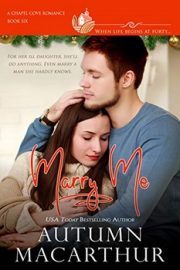 Marry Me
by Autumn Macarthur
BARGAIN
Widowed Melanie Montana has spent far too many holidays sitting beside hospital beds with people she loves. But not this year. Knowing it could be their last, she's vowed to make it the best ever Christmas for her four-year-old daughter, Alia.
With the support of the Chapel Cove townsfolk, she'll find ways to make all Alia's dreams come true. Lots of books and reading a story together every single night—tick. Pancakes every day—tick. A sleigh ride—tick. Even her own pony can probably be a tick on the list, too. Those are the easy ones. The biggest item on Alia's list is more of a challenge – a daddy for Christmas. And not just any daddy. Alia knows exactly who she wants her mommy to marry. The man she calls Dr. Santa, better known as pediatrician Dr. Mark Stewart… #ad
---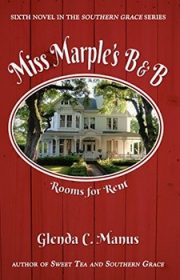 Miss Marple's B&B
by Glenda Manus
BARGAIN
Agatha O'Malley has been steeped in self-pity since the sudden death of her husband, Charlie. She had led a charmed life as the wife of a wealthy doctor, but now she finds that her fortune has mysteriously disappeared right along with Charlie. Her near penniless state has given her the idea to open a bed and breakfast in her big Victorian home at the end of Main Street.
With each new guest at the inn, Agatha is forced to take a deeper look inside herself and doesn't like what she sees. Slowly the self-pity starts melting away, but the missing fortune is always at the back of her mind. Humor, mystery, romance, and a whole lot of changes are in store for Agatha O'Malley is this cozy Southern novel by Glenda Manus. #ad