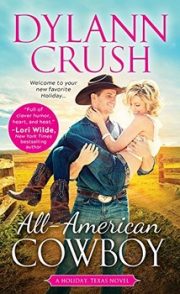 All-American Cowboy
by Dylann Crush
BARGAIN
Holiday, Texas is known far and wide as the most celebratory town in the South—and no shindig is complete without one of its founding members. It's a real shame the last remaining Holiday is a city slicker, but what's that old saying about putting lipstick on a pig…?
Beck has no intention of being charmed by some crazy Texas town, but the minute he lays eyes on his grandfather's old honky tonk—and Charlie Walker, the beautiful cowgirl who runs it—he finds himself wishing things could be different. Life's gentler in Holiday. Slower. More real than anything he's ever known. And when he looks into Charlie's eyes, Beck may finally discover what it's like to truly belong.
---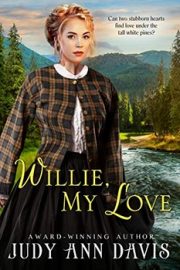 Willie, My Love
by Judy Ann Davis
BARGAIN
The year is 1856. White pine is king of the forest. The last thing Jonathan Wain wants to do is ride miles through Pennsylvania's wilderness to help his father's logging partner in the small settlement of Clearfield. His family owns clipper ships in the Chesapeake Bay that carry the coveted logs to the markets each spring, and they can't afford a loss.
The last thing Wilhelmina Wydcliffe wants is a handsome sea captain from Maryland meddling in her father's logging operations under attack by unknown enemies. A feisty tomboy and better known as Willie to her crews, she has a dream to be the largest logging operator east of the Mississippi River…
---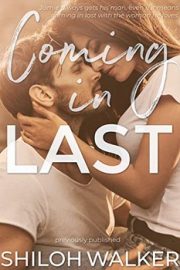 Coming in Last
by Shiloh Walker
BARGAIN
Private investigator Jamie McAdams couldn't exactly say the quiet woman running the daycare at his godfather's factory looked like an embezzler, but all the clues did point to her. She wouldn't have easy access to the money but out of everybody he'd investigated, she was the only one sticking out and she lived seriously outside her means. He didn't like it and not just because things didn't add up in a way he liked.
Andi Morrow smelled like vanilla, tasted like sex, and moved like sin. Before long, he was hooked. It only took a few more days for him to figure out the obvious–she was being framed. But maybe he should have told her that, before they used her as bait to catch the real embezzler.
---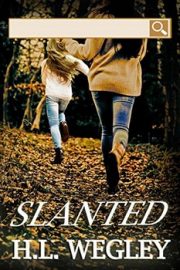 Slanted
by H. L. Wegley
BARGAIN
Americans are drowning in information with no clue that it will soon steal their nation and their liberty.Orphaned as an adolescent then cycled through the foster-care system, AJ Scott, believes she's so badly broken that no one would want her.
When she finds an orphaned girl, Sam, hidden in some bushes along the Rogue River, in an instant, a bond is formed. AJ quickly learns that Sam's and her guardian's lives are in danger from a team of hired killers. But AJ commits to helping eight-year-old Sam. A competitive athlete, AJ Scott isn't one to quit, give up, or do anything halfway, not even when she and Sam end up in a road race with killers in pursuit…
---
A lot can happen in ten years. Rachel Goodman can testify to that. She's been engaged, left at the altar, changed jobs, and moved three thousand miles away from friends and family to take the director position of Hope House Women's Shelter. Throughout it all, Roxie, her golden retriever mix, has been her faithful companion and friend.
A trip to the vet brings a scary diagnosis for Roxie, but it also introduces Rachel to Aaron Bradley. He understands what Rachel feels—he walked that road five years ago. They have an instant connection but can that sustain them into love?
---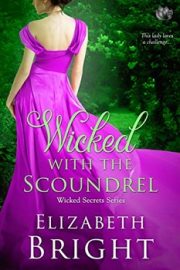 Wicked With the Scoundrel
by Elizabeth Bright
BARGAIN
After ten years of adventure, Colin Smith, the bastard son of a viscount, returns to the place he most despises ––London. But only until he can sell off some of his treasures. He has no use for the stifling rules of the ton, but he's more than happy to play the game if it gets him what he wants.
Lady Claire, daughter of a marquess, is everything Colin loathes about the ton, but she is determined to win him over. Her life is a catalogue of dances and evening gowns, and thanks to an eidetic memory, she can remember every blasted, boring second of it. A treasure hunt for the Cleopatra Emerald promises adventure, but Claire wants more…
---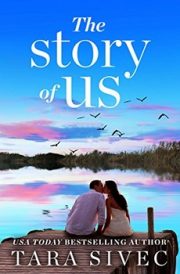 The Story of Us
by Tara Sivec
BARGAIN
How much can a man take before he breaks? 1,843 days. That's how long I survived in that hellhole. They tried to break me, but I resisted. And I owe it all to the memory of warm summer nights, the scent of peaches, and the one woman who loved me more than I ever deserved to be loved. Now, I'll do anything to get back to her.
Only Shelby Eubanks isn't the girl I left behind all those years ago. She's someone else, a stranger. My Shelby-my little green-eyed firecracker-would never give up her dreams, would never disappear into her mother's ambitions. But I won't give up on her. On us. I may be broken, and scarred, and not the man I used to be, but I will do whatever it takes to remind her of the story of us.
---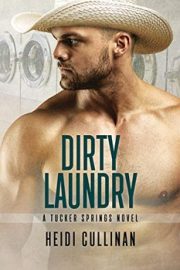 Dirty Laundry
by Heidi Cullinan
BARGAIN
When muscle-bound Denver Rogers effortlessly dispatches the frat boys harassing grad student Adam Ellery at the Tucker Springs laundromat, Adam's thank-you turns into impromptu sex over the laundry table. The problem comes when they exchange numbers.
What if Adam wants to meet again and discovers Denver is a high-school dropout with a learning disability who works as a bouncer at a local gay bar? Or what if Denver calls Adam only to learn while he might be brilliant in the lab, outside of it he has crippling social anxiety and obsessive-compulsive disorder?