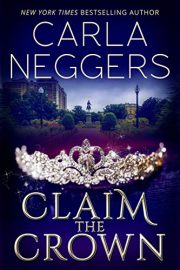 Claim the Crown
by Carla Neggers
BARGAIN
For five years, anonymity has been Ashley Wakefield's refuge, ever since she and her twin brother, David, discovered they were the beneficiaries of a mysterious trust fund worth a fortune. Their lives forever changed, Ashley and David turned to the uncle who raised them for answers, but he couldn't—or wouldn't—help.
Now down-to-earth Ashley tempts fate by laying claim to fabulous jewels that await her in a Swiss vault. A photograph of her wearing the stunning gems catches the attention of hard-driving Jeremy Carruthers, who has questions of his own.
---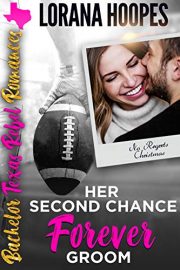 Her Second Chance Forever Groom
by Lorana Hoopes
BARGAIN
Emmitt Brown's demons are even bigger than he is, and as a defensive lineman for the San Antonio Rebels, that's something. When DJ Madden tasks his defensive line to go home for Christmas and get rid of their biggest past regret, Emmit finds himself returning to the small town he grew up in to find the woman he never should have left. Too bad she hates him and tells him to go away.
Mia Carter can't believe Emmitt Brown is back in town. She does not need this right now. Especially since he's been the ghost who won't leave her conscience alone for the past five years and especially since she recently lost her husband. But when the pro football player steps up and offers to help her son fight cancer, she finds herself reluctantly agreeing.
---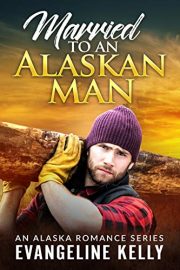 Married to an Alaskan Man
by Evangeline Kelly
BARGAIN
Callie lives a socially isolated life in New York City with two jobs that leave no time for dating. After meeting her neighbor's son, Derek, she falls hard but knows he is out of her league. Derek loves his simple life in the wilderness and is ready to settle down and have a family if only he comes across the right woman. Callie's kindness makes her stand out, and he believes she will make a great wife.
Derek proposes a modern-day marriage of convenience, and Callie accepts with the hope of his love growing after they marry. But once they arrive at Derek's homestead, she finds that off-the-grid living is not for the faint of heart. When his initial interest in her is called into question, her biggest fear comes true. He wants a wife and a commitment, but what about love?
---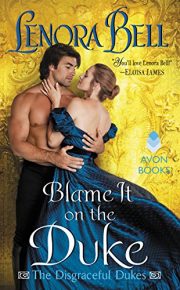 Blame It on the Duke
by Lenora Bell
BARGAIN
Nicolas, Lord Hatherly, never intended to marry—nor add to the "mad" Hatherly line—but now he must honor his father's debt to a social-climbing merchant or lose the family estate.
A notoriously wild marquess, won by her father at a game of cards, is the very last thing Miss Alice Tombs wants. She's spent the last three seasons repelling suitors in spectacular fashion so she'd be at liberty to explore the world. She'll just have to drive this one away as well. Until Nick proposes an utterly tempting arrangement: one summer together to prove the legitimacy of their union, then Alice is free to travel while Nick revels in the time he has left before the Hatherly Madness takes hold.
---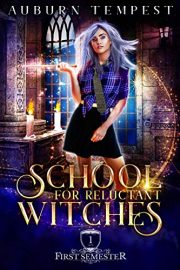 School For Reluctant Witches
by Auburn Tempest & Carolina Mac
BARGAIN
Take the best blend of action/adventure, urban fantasy, and witch magick, add in a dash of murder and mayhem, some New Orleans flavor, and you're left with a fun, rollicking read you won't want to put down.
Mystere LeJeune isn't only a witch–she's THE witch. Her family's magick roots weave deep into the rich soil and boggy swamps of the New Orleans paranormal community. It's no surprise that the LeJeune Book of Shadows is coveted by many–even those stupid enough to try to take it from her.
---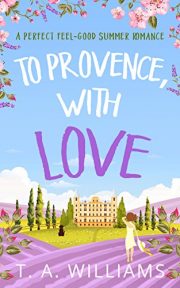 To Provence, with Love
by T A Williams
BARGAIN
Struggling writer Faye Carter just can't believe her luck. She's off to Provence to write the autobiography of a famous film star and she'll be staying in the stunning chateau!
So when she meets charming (and completely gorgeous) lavender farmer, Gavin, she knows that she's made the right choice – even if glamourous, elderly Anabelle seems to be hiding something… But when the sun is shining, the food is delicious and the air smells of honey, anything seems possible. Will the magic of Provence help Faye finally find a happy-ever-after of her own?
---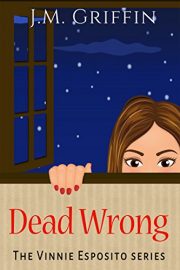 Dead Wrong
by J.M. Griffin
BARGAIN
The race is on to save Lavinia "Vinnie" Esposito in the third book in the Esposito series.
After finding a dead man, Vinnie realizes she has become embroiled in yet another crazy situation, this one involving stolen art, proving her twin brother's innocence, and saving her own neck.
State trooper Marcus Richmond and FBI agent Aaron Grant are back to help Vinnie find the culprit, while keeping her out of harm's way. That's a task to try the most patient of men, because Vinnie isn't about to let a lead go stale because she's waiting for back up.
---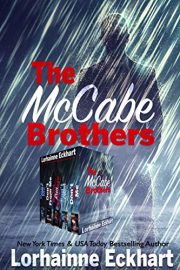 The McCabe Brothers The Complete Collection
by Lorhainne Eckhart
BARGAIN
Now a USA Today bestseller! Join the five McCabe siblings on their journeys to the dark and dangerous side of love! An intense, exhilarating collection of romantic thrillers you won't want to miss.
This collection includes all the books in this new spinoff series. Don't Stop Me, Don't Catch Me, Don't Run From Me, Don't Hide From Me, and the newest addition Claudia's story in Don't Leave Me. CLICK above to read the full descriptions!