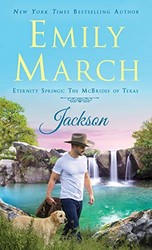 Jackson
by Emily March
BARGAIN
Sometimes it takes a new beginning… Caroline Carruthers thinks she buried her dreams along with the love of her life…until a stranger named Celeste dares her to chase a dream all on her own. Moving to Redemption, Texas, is chapter one in Caroline's new life story. Opening a bookstore is the next. Finding love is the last thing on her mind as she settles into this new place called home. But when she meets a handsome, soulful man who's also starting over, all bets are off.
to reach a happily-ever-after… Jackson McBride came to Redemption looking only to find himself, not someone to love. Ever since his marriage ended, he's been bitter. #ad
---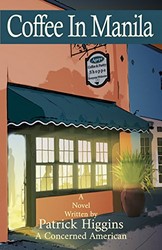 Coffee In Manila
by Patrick Higgins
BARGAIN
Every now and then a book is written that has the potential to impact a generation. THIS IS ONE OF THOSE BOOKS! If you've been looking for a Christian romance novel to read this summer that is Bible based from beginning to end, look no further.
What started online for Ryan Tipton in the quest for Maricel Arcamo's heart, deepened considerably after he traveled halfway around the world to meet her in the Philippines. After spending one perfect week together, marriage seemed all but certain for the love-struck couple… #ad
---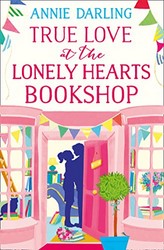 True Love at the Lonely Hearts Bookshop
by Annie Darling
BARGAIN
Another delightful novel from the author of THE LITTLE BOOKSHOP OF LONELY HEARTS. Perfect for fans of Lucy Diamond and Jenny Colgan
Verity Love – Jane Austen fangirl and an introvert in a world of extroverts – is perfectly happy on her own (thank you very much), and her fictional boyfriend Peter is very useful for getting her out of unwanted social events. But when a case of mistaken identity forces her to introduce a perfect stranger as her boyfriend, Verity's life suddenly becomes much more complicated. #ad
---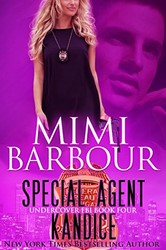 Special Agent Kandice
by Mimi Barbour
BARGAIN
Powerful, thrilling and character-driven, this romantic suspense is a real page-turner.
Special Agent indeed, Kandice Warner is everyone's best friend. Talk about a Barbie doll! This female might have the same pretty-girl looks but even though she has a tender heart, she also has the resilience needed for a very successful FBI Hostage Negotiator. Feelings of inadequacy constantly force her to prove that she's tough, and she demonstrates her courage when dealing with a murderous bank robber, a desperate jumper, being stalked, kidnapped and beaten. But her tender heart can get her in trouble and she needs to grow a thicker skin. Almost impossible when her obstinate new boss, for reasons of his own, interferes in everything she does. #ad
---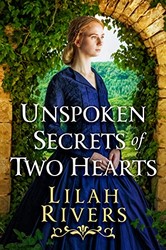 Unspoken Secrets Of Two Hearts
by Lilah Rivers
BARGAIN
Dorothy Maragon has everything a girl in frontier Montana could ask for but as lucky as she may be, there's something missing. Deaf since birth, Dorothy has always longed to attend a school specifically catered to her needs, but her wealthy parents have forbidden her. Unfortunately, they have other ideas for her future and would prefer to ignore the fact that she's deaf altogether, never having even learned sign language for their own daughter's sake.
If only she could find someone to be there when no one else is listening… #ad
---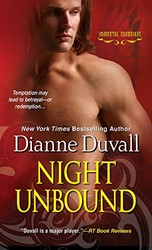 Night Unbound
by Dianne Duvall
BARGAIN
Dianne Duvall's Immortal Guardians protect humanity from unspeakable horrors–but their hearts are as fragile as any mortal's. . .
For centuries, Lisette d'Alençon has been a warrior against the dark. She fights alongside her brothers and comrades. But when the dreams start coming, she can't bear to confess them to the Immortal Guardians' command. Dreams of a dark-haired man with soft eyes and brutal wounds, a man her heart aches for–and a man she knows has been declared a traitor. Zach is an exile, a loner. He won't defend himself against false accusations or grovel to those who should have faith in him. #ad
---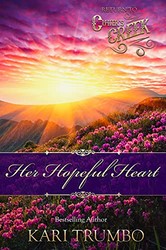 Her Hopeful Heart
by Kari Trumbo
BARGAIN
Her widow heart has been broken before… …but can a marriage of convenience offer a life of meaning?
Anna travels to the small town of Cutter's Creek as a mail order bride. Abe's request was specific. He wanted a widow and someone to teach his unruly daughter. While she's up for the task, there's also the lingering pain of Abe's last wife.
Abe doesn't really want another bride in his life. The first one walked out on him with a barely one year old daughter to care for. .. #ad
---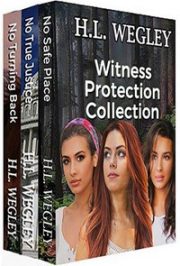 Witness Protection Collection
by H. L. Wegley
BARGAIN
Book 1 – No Safe Place
Book 2 – No True Justice
Book 3 – No Turning Back
When Randi, a world-class, middle-distance runner, literally runs into Matt on an Olympic National Park trail, she believes she's found someone who can help heal her heart. But she learns Matt has secrets that threaten both her heart and her life. Matt is a prodigal trying to come home from the far country, but how much is he willing to give to restore his honor? #ad