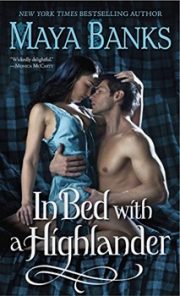 In Bed with a Highlander
by Maya Banks
BARGAIN
Ewan McCabe, the eldest, is a warrior determined to vanquish his enemy. Now, with the time ripe for battle, his men are ready and Ewan is poised to take back what is his—until a blue-eyed, raven-haired temptress is thrust upon him. Mairin may be the salvation of Ewan's clan, but for a man who dreams only of revenge, matters of the heart are strange territory to conquer.
The illegitimate daughter of the king, Mairin possesses prized property that has made her a pawn—and wary of love. Her worst fears are realized when she is rescued from peril only to be forced into marriage by her charismatic and commanding savior, Ewan McCabe. But her attraction to her ruggedly powerful new husband makes her crave his surprisingly tender touch; her body comes alive under his sensual mastery…
---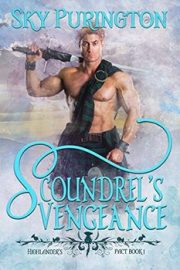 Scoundrel's Vengeance
by Sky Purington
BARGAIN
Despondent from years of war, Keenan returns home to find his clan has been reduced not only in numbers from plague, but the family coffers are nearly depleted. Dedicated to restoring his clan pride, Keenan strikes a bargain with his brothers, they will each marry, but not for love, only for the generous dowries their future wives will bring.
Fionna has suffered the consequences of endless wars and plague, leaving her the unlikely laird of Clan Taylor. When her past love summons her to his keep under the threat of killing her clansmen he captured trying to steal horses, she has no choice but to meet him. There she discovers a man much changed, heartless and bitter. Especially when he demands that Fionna help him get engaged to her best friend!
---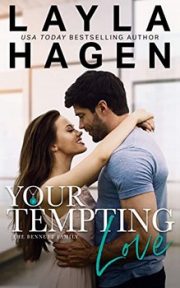 Your Tempting Love
by Layla Hagen
BARGAIN
The best part about being Christopher Bennett is that no one ever really says no to me. I'm persuasive. I'm witty. And boy, do I know how to turn on the charm. If only I could turn my family's attempts at persuasion off. Their meddling is out of control. No one asked them to matchmake. Certainly not me. And certainly not with an interior decorator raising her younger siblings. Then Victoria Hensley turns out to be more than just a decorator.
Her laughter is contagious. Her beautiful lips and curves are beyond tempting. Sparks are flying between us, to my dismay and my family's delight. Next thing I know, I'm training her brother in soccer and reading bedtime stories to her sister. Who am I?
---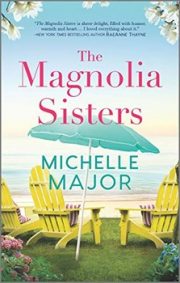 The Magnolia Sisters
by Michelle Major
BARGAIN
Avery Keller arrives in Magnolia, North Carolina, with one aim: collect her inheritance and quickly put the quirky town in her rearview mirror. But the father who didn't acknowledge her when he was alive has left Avery a mess to sort through—along with two half sisters she's never met and a gorgeous single dad living next door. Soon her plan to keep this colorful, close-knit community at a distance gets complicated….
Grayson Atwell has rescued plenty of people in his firefighting career. His work and his little girl, Violet, are his entire world and there's no time for anything—or anyone—else. But the vulnerability beneath Avery's prickly facade brings out a fiercely protective side of him. Despite her protests, Gray can see that Avery's falling under Magnolia's spell—just like he's falling for her. Now the only question is: How can he convince her to give them both a chance at forever?
---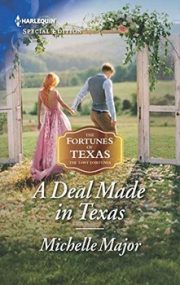 A Deal Made in Texas
by Michelle Major
BARGAIN
FOURTEEN-CARAT FORTUNE
It's like a page ripped from her diary when Christine Briscoe finds herself dancing with Gavin Fortunado at his sister's wedding. It's like a scene from her dreams when the flirtatious attorney asks her to be his—pretend—girlfriend.
But there is nothing make-believe about the sparks between the quiet office manager and the sexy Fortune scion. Considering Gavin's reputation, she might be heading for heartbreak. Or maybe, just maybe, straight down the aisle!
---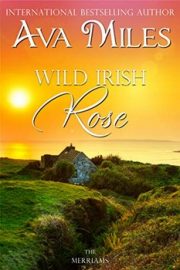 Wild Irish Rose
by Ava Miles
BARGAIN
Trevor Merriam doesn't like being ordered around by his older brother, much less to a sleepy Irish village to complete a business deal for their family company. Worse: the owner of the land he needs to buy doesn't want him there. In fact, Becca O'Neill loathes him so much that she won't even serve him the award-winning scones her famed Wild Irish Rose Bed and Breakfast is known for.
Even worse than that (and not getting scones is bad in Trevor's book): Becca has an ornery cat, a mischievous Irish setter, and a lovesick alpaca that delights in chasing him around. Then there's the woman herself. If she weren't so indignant about his business offer, they might have a good romance budding. Worst of all: his Uncle Arthur and Aunt Clara Hale show up from Dare Valley hoping to help him get hitched—not exactly the help he was looking for.
---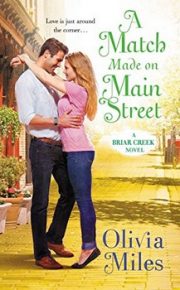 A Match Made on Main Street
by Olivia Miles
BARGAIN
If there's anything Anna Madison knows, it's how to turn life's lemons into a lemonade cocktail served in a vintage glass. So when her beloved Briar Creek cafe burns down, she sees it as an opportunity to start fresh. But the only kitchen available to her is in the diner down the street-owned by her sinfully sexy ex.
If Anna thinks she can take over his greasy-spoon kitchen with her high-end cuisine, Mark Hastings is about to set her straight fast. Their breakup is his biggest regret-not that he'll ever admit it to her. Nope, he'd rather show her exactly what she's been missing. With desire set on a high simmer, their menu is about to get a whole lot spicier…
---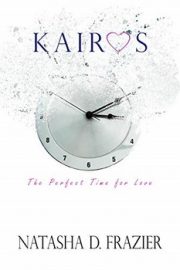 Kairos: The Perfect Time for Love
by Natasha D. Frazier
BARGAIN
Have you ever been in a position where you believed you were about to get exactly what you've been praying and working for, but instead the door is closed in your face? Well, meet Kensi Jacobson. She was positive that she'd gotten closer to her dream job, but instead, she hits a roadblock. She put in the work and trusted God for what she believed was her season of elevation, but her boss' idea of a promotion was to send her to Pepperton, TX for another assignment.
This new assignment pairs her up with a handsome widower, Darren Shaw, who helps her learn that delay and disappointment can sometimes become a catalyst for something greater. Seemingly burdened with the fact that she is the only one in her circle who isn't married with children and a career that isn't headed in the direction she planned…