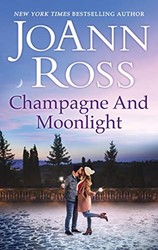 Champagne and Moonlight
by JoAnn Ross
BARGAIN
From New York Times bestselling author JoAnn Ross comes a classic tale about finding love for the holidays!
Actress Shiloh Beauregard has no luck when it comes to finding a reliable man. When her sister invites her to a New Year's Eve party in Aspen, she jumps at the chance to meet someone new. But when Shiloh is stranded in a snowstorm, she is forced to seek shelter in the small town of Paradise. It's the last place she thinks to find love, but the irresistible doctor Matt McCandless sweeps her off her feet. For one night she allows herself to indulge in the holiday magic. It's a new year, yet her fresh start might have more than one surprise in store… #ad
---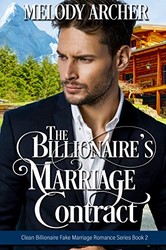 The Billionaire's Marriage Contract
by Melody Archer
BARGAIN
Billionaire Jack Stevenson is haunted by the death of his wife and unborn son. Besides dealing with painful memories, his face has been scarred from a brutal attack. Jack's heart has been hardened to love.
He's become known as the Beast of Paradise Lake. Covered with scars inside and out, Jack keeps to himself, operating his Design Business from his hiding place inside his mansion on the hill. Everything goes smoothly, until without warning… #ad
---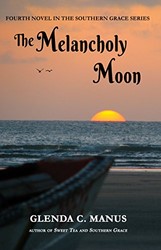 The Melancholy Moon
by Glenda Manus
BARGAIN
Independent and strong-willed romance writer Cassie Phillips has reason to be cynical. Long ago jilted by her two-timing husband, she's now recovering from an illness that in her words has "kicked her butt". Finally her big sister steps in and whisks her away to a seaside rental cottage for a summer of rest and relaxation, and all goes well until a blue-eyed mystery man moves into the cottage next door. Sparks literally fly when they're together but she becomes suspicious that he's not who he pretends to be. Is it her writer's imagination? Time will tell, but one thing is for certain, his blue eyes have cast a spell upon her heart.
This book is part of the Southern Grace Series, but it can be read as a stand-alone novel. A Perfect summer beach read! #ad
---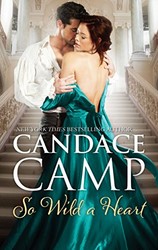 So Wild a Heart
by Candace Camp
BARGAIN
Devin Aincourt, Earl of Ravenscar, makes no apologies for who he is—a drinker, a womanizer, a gambler. Having been cast aside by his disapproving father years before, Dev is content to live out his cursed life in this hedonistic manner. Until his mother asks him to make a bold move to restore the family name and fortune: marry a rich American heiress.
Believing it will be a marriage in name only, Dev agrees to marry Miranda. But he never imagined that this feisty, unconventional foreigner would have plans of her own: to restore Blackwater, the old abbey, to its former glory, to extricate Dev from the clutches of a devious mistress and to win his heart for her own. All while risking her own life to an unknown enemy. #ad
---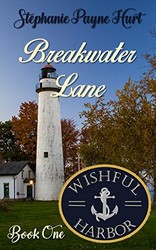 Breakwater Lane
by Stephanie Hurt
BARGAIN
When Jordan Reed inherits her grandfather's deli in small town Wishful Harbor, her life is turned upside down. Things start to look better when her childhood crush, Skylar, turns out to be her new contractor. When someone tries to intervene in Jordan and Skylar's relationships the mysteries of Jordan's family start to unravel. What she learns could change her life and her family's reputation forever.
"A good book. I enjoy reading books that have no bad language or other bad stuff in it. I would highly reccommend this one!" by Amazon Customer #ad
---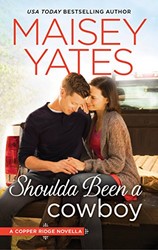 Shoulda Been a Cowboy
by Maisey Yates
BARGAIN
In this sweet prequel novella to her new series, USA TODAY bestselling author Maisey Yates welcomes readers to the charming small town of Copper Ridge, Oregon, where it's never too late for second chances.
There's not much about his teenage years that Jake Caldwell can be proud of. Except maybe for keeping his hands off cute, kindhearted Cassie Ventimiglia. She was the only one who saw him as more than a tattooed rebel who couldn't wait to leave the ranching life behind. Now he's back in Copper Ridge to sell his father's property—and staying right above Cassie's coffee shop. And out of nowhere, the girl he's never forgotten is offering a whole lot more than fresh-baked muffins… #ad
---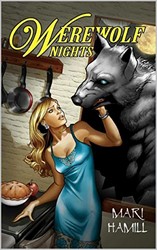 Werewolf Nights
by Mari Hamill
BARGAIN
Mari Hamill blends fantasy, intrigue, and passion to create a chilling, unique story.
Threatened by financial ruin, widowed bakery owner Catherine Mercy leads a solitary life with more interest in reading about werewolf lore than in finding a man. Her one true love disappeared after high school and her now deceased husband kept her trapped in the house claiming that a werewolf might hunt her down one day, just as her grandmother repeatedly warned her. When Hollywood interrupts the town's monotony by shooting a werewolf movie on location, Catherine's best friend Anne pushes her to audition. Already in her thirties, Catherine feels ridiculous trying to become an actress, but lands the leading role… #ad
---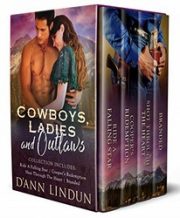 Cowboys, Ladies and Outlaws
by D'Ann Lindun
BARGAIN
Cowboys, Ladies and Outlaws – Ready to Steal Your Heart… When a lady turns to a cowboy for protection the bad guys better go on the run!
Ride a Falling Star: A stubborn Cowboy. A feisty Showgirl. One mobster determined to kill them both. When showgirl Ava Demassi witnesses a mob hit, she has only one thought—get away. She runs for her life, straight into the pickup of saddle-bronc champ, Levi Callahan. The last thing Levi expects is another rodeo devotee to jump into his truck, let alone one so desperate. But when a killer gives chase, he realizes she isn't his run of the mill fan. Unable to save his fiancé from being murdered years ago, he won't make the same mistake twice… CLICK above to read the full descriptions! #ad