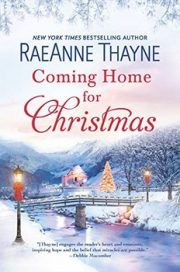 Coming Home for Christmas
by RaeAnne Thayne
BARGAIN
Elizabeth was trapped in a tangle of postpartum depression and grief after the death of her beloved parents and she couldn't quite see the way back to her husband and their two beautiful kids…until a car accident stole away her memories and changed her life.
And when she finally remembered the sound of little Cassie's laugh, the baby powder smell of Bridger, or the feel of her husband's hand in hers, Elizabeth worried that they'd moved on without her. That she'd missed too much. That perhaps she wasn't the right mother for her kids or wife for Luke, no matter how much she loved them.
---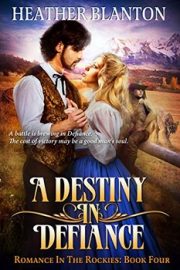 A Destiny in Defiance
by Heather Blanton
BARGAIN
Charles McIntyre's dark past is dead and buried. Now, he is a peaceable man striving to serve God, love his new wife, and bring respectable industries to the once lawless town of Defiance. When his nemesis threatens everything Charles cares about, though, will he give the fight to the Lord, or unchain his demons? The choice is clear because no one is going to hurt his family. No one.
Hope Clark comes to Defiance intent on proving a woman can be as fine a doctor as any man. To accomplish the task, however, she'll have to keep her medical background a secret for a bit. When her lies force some ugly choices between life and death, love and loneliness, will hiding the truth be worth the sacrifices?
---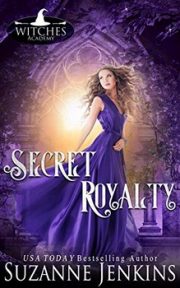 Secret Royalty
by Suzanne Jenkins
BARGAIN
When a certified letter from England and an invitation to attend a special night class at the Witches Academy of Sorcery came on the same day, waitress Eden Aubrielle discovers her humdrum life might get a little more exciting.
A waitress attending night school at the academy discovers, along with the gift of magic, she has royal blood flowing through her veins. America's latest foodie channel sweetheart is a real charmer, who discovers not all the magic happens in the kitchen. Clair struggles with taking control of her magical powers until she meets a guy who really needs her help. A beautiful witch, empowered with the gift of creating strong magic spells since childhood, now refuses to use them––until her friend's murder changes everything…
---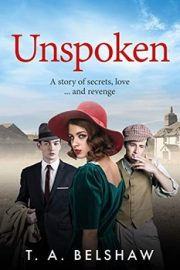 Unspoken: A story of secrets, love and revenge
by T. A. Belshaw
BARGAIN
Alice is fast approaching her one hundredth birthday and she is dying. Her strange, graphic dreams of ghostly figures trying to pull her into a tunnel of blinding light are becoming more and more vivid and terrifying. Alice knows she only has a short time left and is desperate to unburden herself of a dark secret, one she has lived with for eighty years.
Jessica, a journalist, is her great granddaughter and a mirror image of a young Alice. They share dreadful luck in the types of men that come into their lives. Alice decides to share her terrible secret with Jessica and sends her to the attic to retrieve a set of handwritten notebooks detailing her young life during the late 1930s. Following the death of her invalid mother and her father's decline into depression and alcoholism, she is forced, at 18 to take control of the farm…
---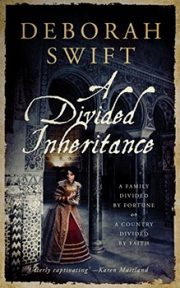 A Divided Inheritance
by Deborah Swift
BARGAIN
London 1609: Elspet Leviston has always managed her father's lace business and expects to continue in his footsteps. So when her hot-headed cousin Zachary Deane appears from nowhere, his arrival in her life is like an earthquake.
Zachary is not who he seems, and has no love at all for Leviston's Lace. When her father dies unexpectedly, Elspet is horrified to find her inheritance is tied to her cousin's. But by now, her father has sent Zachary on a Grand Tour,and he is in Spain. Determined to regain her rightful inheritance, she goes to Seville in search of him. Zachary is in training at the sword school of the charismatic Senor Alvarez, and here, in the searing heat and dust of Spain, Elspet's real journey begins. A journey that throws her into one of the most turbulent moments of Spain's history, and leads her to question everything she has ever known about her country, her faith and herself.
---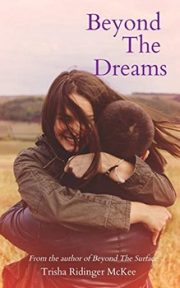 Beyond the Dreams
by Trisha Ridinger McKee
BARGAIN
Lila knows life is not easy. As a young teenager, she survived her parents' divorce and curbed her rebellious, angry ways. Things were almost looking up. Her mother has gotten that fairy tale love, but now she is dragging her feet about wedding details. And Lila's father has moved on with his life and is pushing Lila away.
Now as she starts a new journey, Lila has to face leaving her suddenly distant boyfriend behind as she goes away to college. Heartbroken, she gets swept up in the freedom college life brings. But when she is distracted by Grant, a guy whose calmness soothes her and intensity makes her question all she thought she knew about love, she learns that life is not about to get any simpler.
---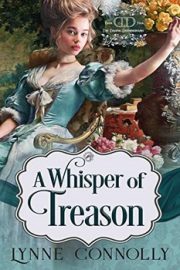 A Whisper of Treason
by Lynne Connolly
BARGAIN
Only one man ever penetrated Delphi Dersingham's obsession with the ancient world, and he abandoned her. She tells herself she doesn't need anything else. Until the morning she is seized and ruthlessly kissed on the steps of Trajan's Column.
Astonished to see the love of his life in Rome, Adam, Duke of Kilsyth, claims the kiss he's been longing for. Under suspicion of being a Jacobite like his father, Adam is threatened with the ruin of everything he has worked for since the death of his father at Culloden. How can he drag Delphi into the mess his life has become? Except, by that impulsive kiss, he does…
---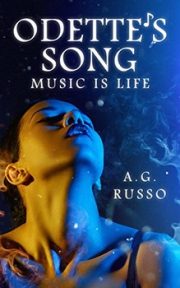 ODETTE'S SONG: Music Is Life
by A. G. Russo
BARGAIN
What's going to happen to six-year-old Hunter? His parents are dead, and his grandmother is dying. He's left with a family legacy of addiction, depression, and suicide. Hunter's mother, Odette, wanted the husband she left for another man, to raise him, but Nico, alcoholic, depressed, and full of rage, wants no part of the child. He cannot accept that Odette, his wife and songwriting partner, left him.
During their senior year of high school, the beautiful, multiracial Odette, with an incredible voice and stage presence, joined Nico's band. Five hard years of trying to "make it" finally paid off, but their inexperience cost them their independence, financial stability, and vultures wanting a piece of their songs, the only thing Nico, a talented guitarist, has left. Once famous, the husband and wife's life, with their shared love of music, lay shattered…