Fatal Affair
by Marie Force
BARGAIN
Washington, D.C., Metro Police Detective Sergeant Sam Holland needs a big win to salvage her career–and her confidence–after a disastrous investigation. The perfect opportunity arises when Senator John O'Connor is found brutally murdered in his bed, and Sam is assigned to the case.
Matters get complicated when Sam has to team up with Nick Cappuano, O'Connor's friend and chief of staff…and the man Sam had a memorable one-night stand with years earlier. Their sexual chemistry still sizzles, and Sam has to fight to stay focused on the case. Sleeping with a material witness is another mistake she can't afford–especially when the bodies keep piling up. #ad
---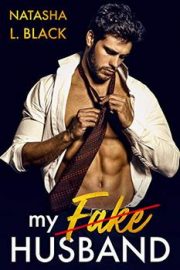 My Fake Husband
by Natasha L. Black
BARGAIN
She can take my last name. As long as I can have our baby.
Childhood crushes are fickle. Yet this one is sweet and sticky like honey. Trixie is in need of help, and I'm a certified hero. Married to me, she can get the loan to buy the building her shop is in.
Our close quarters are combustible. Flirting turns sexy. I've got a bad crush on my wife. Danger lights the fuse that smolders between us. Fake married friends with benefits? You could say it's complicated. So what happens when you really fall in love? All I know is that I'm keeping her for good. #ad
---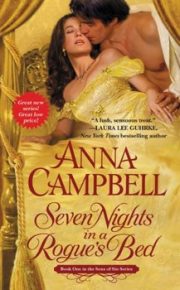 Seven Nights in a Rogue's Bed
by Anna Campbell
BARGAIN
Desperate to save her sister's life, Sidonie Forsythe has agreed to submit herself to a terrible fate: Beyond the foreboding walls of Castle Craven, a notorious, hideously scarred scoundrel will take her virtue over the course of seven sinful nights. Yet instead of a monster, she encounters a man like no other. And during this week, she comes to care for Jonas Merrick in ways that defy all logic-even as a dark secret she carries threatens them both.
Ruthless loner Jonas knows exactly who he is. Should he forget, even for a moment, the curse he bears, a mere glance in the mirror serves as an agonizing reminder. So when the lovely Sidonie turns up on his doorstep, her seduction is an even more delicious prospect than he originally planned. But the hardened outcast is soon moved by her innocent beauty, sharp wit, and surprising courage… #ad
---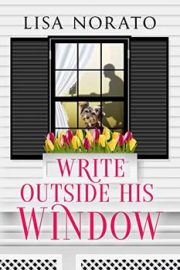 Write Outside His Window
by Lisa Norato
BARGAIN
Carrie Dorsay-Delaney returns to her historical New Hampshire hometown after a bitter, broken engagement. Down to her last penny, she moves into a tiny barn apartment, unaware she is living in the backyard of a celebrity. All she remembers of classmate Declan Harris is a tall, bookish dreamer.
Few know Declan is actually J.J. Halfpenny, the internationally successful young adult author, and Declan prefers the anonymity. His Colonial era home is his muse. He believes, were he to embrace fame over his humble lifestyle, his creativity would dry up. He earns Carrie's gratitude for befriending her shy, loner son, but can he look outside his office window to the love he's been missing? #ad
---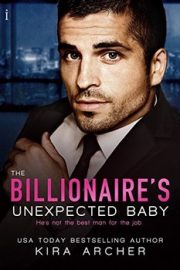 The Billionaire's Unexpected Baby
by Kira Archer
BARGAIN
One minute, pregnant Leah Andrews is throwing up over the side of a yacht and the next, she's married to party boy Brooks. It's an arrangement born of sheer desperation to save her job, but now the tabloids are all over them, their friends are running a pool betting on whether they'll actually stay married until Baby Day, and worst of all, she and her new husband might just be falling for one another. But they belong in opposite worlds. It'll never work.
Billionaire app developer Brooks Larson lives his life on the light side. Until he tries to play hero and claims to be Leah's husband. Now he's up to his ears in Lamaze classes, baby powder…and unexpected marital bliss. But he'd make a rotten husband and horrible father. Leah and the baby deserve so much better… #ad
---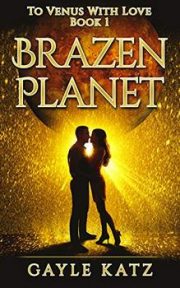 Brazen Planet
by Gayle Katz
BARGAIN
A global calamity. A secret mission. A new romance. Scientist Charlotte Miller never backs down from a challenge. Haunted by her astronaut mother's disappearance in space, she'll do anything to find out what happened to her. But her handsome new partner has her thinking about much more than her research, despite the cataclysmic discovery that Earth is doomed.
Engineer Peter Freeman only has eyes for work. Yet when he's handed a top-secret presidential assignment, his attractive teammate arouses more than his professional interest. But he can't let the sparks between them interfere with finding a new home before the extinction of mankind. #ad
---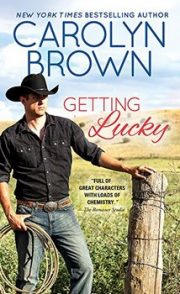 Getting Lucky
by Carolyn Brown
BARGAIN
One stubborn cowboy who's more than willing to cross horns – After being the center of nasty gossip in her last hometown, all Julie Donovan wants in Saint Jo, Texas, is a quiet, uneventful life for her and her daughter.
Devoted single dad Griffin Luckadeau will do anything to protect his own, and when he thinks Julie is scheming to steal his ranch out from under him to benefit her own daughter, sparks really begin to fly.
Julie and Griffin can't seem to cross paths without a scuffle. But when the dust settles, these two Texas hotheads may realize they've actually found something worth fighting for… #ad
---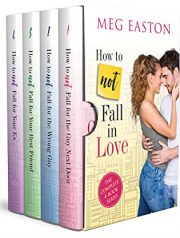 How to Not Fall in Love
by Meg Easton
BARGAIN
This set contains all four books in this sweet and humorous complete series!
When four women move into an inn that they use as a big apartment and make a pact to not fall in love, things don't go exactly as planned. Often hilariously so. Hang out with these roommates-turned-best-friends–women that you'll wish were your own roomies–as they each find love and their own happily ever afters in this sweet and humorous series.
If you like your romances with plenty of humor and heart, you'll love this romantic comedy collection. Start reading today! #ad