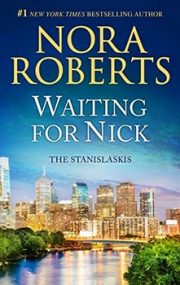 Waiting for Nick
by Nora Roberts
BARGAIN
Don't miss the next book in the classic Stanislaskis series from #1 New York Times bestselling author Nora Roberts.
Frederica Kimball has three goals now that she's moved to New York City: find her own place, become a Broadway lyricist and get Nick LeBeck to fall desperately in love with her.
Though Nick has always treated Freddie like a little sister, he can't help but notice the strong, passionate and head-to-toe-gorgeous woman now standing in her place. Perhaps everything he's ever wanted is closer than he could have imagined…
---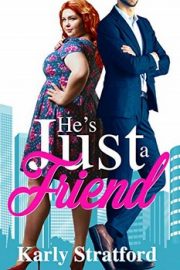 He's Just a Friend
by Karly Stratford
BARGAIN
Nate: The last place Nate had ever thought he'd hear Val's voice again was at a gallery stroll in Boise, Idaho. Yet here she was. Vibrant red hair, beautiful smiling face, and her lips stretched in a laugh. He couldn't look away–he'd always loved her laugh–and he moved toward her as if in a dream.
Val: Val's breath caught in her throat. She hadn't seen Nate since they'd graduated. Since he'd taken someone else to prom. That had been messy. Why was he here? Had he come to see her, the art, or had Fate drawn them together again? Only one way to find out. Can Nate and Val overcome their blunders of the past and soar into their future, or will their old mistakes come back to haunt them and drive them apart?
---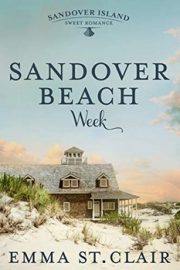 Sandover Beach Week
by Emma St. Clair
BARGAIN
Emily is still reeling from her failed modeling career and her wealthy parents' disappointment in her life choices. A girls' trip to the beach seems like the perfect escape to reflect on her past and plan her next steps. But her biggest regret just so happens to live on Sandover Island–Jimmy, an old friend whose heart she broke years before. What he never knew is that saying goodbye to him shattered her heart as well.
When Jimmy's fire station gets a call for an emergency rescue, the last person he expects to find in danger is his childhood crush, Emily. Seeing her again forces him to confront old wounds even as fresh new feelings begin to bloom. She destroyed his heart once. Can he possibly trust her with it again?
---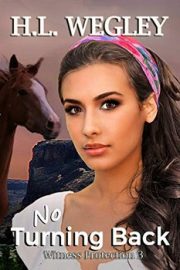 No Turning Back
by H. L. Wegley
BARGAIN
When a young man much like her dead father offers her protection, will trusting him bring another massacre, one that takes her life too?
Elizabeth (Beth) Sanchez, daughter of the man who formed a militia and drove out the Del Rio Cartel, was the lone survivor after drug lord, Hector Suarez, retaliated, massacring the people in her town. Seven years later, Beth has an MBA, American citizenship, and is ready to chase her dreams. While on a Big Bend hiking excursion, Beth encounters Suarez who is bent on killing the one remaining symbol of resistance to his power, Beth Sanchez. After once being called a coward, Drew West has a mile-high chip on his shoulder and an impressive resume of fighting skills. He's ready to fight anybody, anywhere, especially if someone needs protection…
---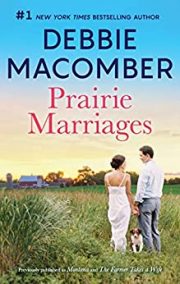 Prairie Marriages
by Debbie Macomber
BARGAIN
Together for the first time in one box set, two classic Western romances from #1 New York Times bestselling author Debbie Macomber.
Montana: Her grandfather wants her to come home, and Molly thinks she just might. His ranch will be a good place for her sons to grow up, a place to escape big-city influences. Then she learns—from a stranger named Sam Dakota—that her grandfather is ill. Possibly dying. Molly packs up the kids without a second thought and makes the long drive to Sweetgrass, Montana. Once she arrives, she immediately has questions about Sam Dakota. Why is he working on her grandfather's ranch? Why doesn't the sheriff trust him? Just who is he? But despite everything, Molly can't deny her attraction to Sam—until her ailing grandfather tries to push them into marriage…
---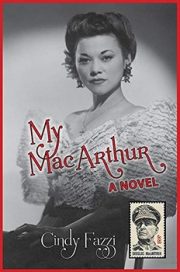 My MacArthur
by Cindy Fazzi
BARGAIN
The year is 1930. The place: Manila. Douglas MacArthur is the most powerful man in the Philippines, a United States colony. He's fifty years old, divorced, and he falls in love at first sight with a ravishing young Filipino woman. He writes her a love note on the spot. Her name is Isabel Rosario Cooper, an aspiring movie actress. One glance at his note and she thinks of him as my MacArthur.
MacArthur pursues his romantic obsession even though he's breaking numerous taboos. She reciprocates his affection because he could open doors for her financially struggling family. That MacArthur happens to be handsome compensates for the fact that he's as old as her father. When MacArthur is appointed the U.S. Army chief of staff, he becomes the youngest four-star general and one of America's most powerful men. Out of hubris, he takes Isabel with him to America without marrying her…
---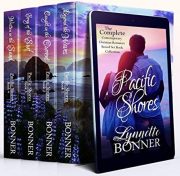 Pacific Shores
by Lynnette Bonner
BARGAIN
Set in a small town on the Oregon coast, these 4 feel-good contemporary Christian romance novels are boxed together for the 1st time.
Book 1: Her high school sweetheart–the one who broke her heart, not once, but twice–is now a respectable cop. He's back in town & wants another chance at love. Taysia Green nearly chokes on her water when Officer Kylen Sumner shows up in her office claiming he's back in town because he loves her. Since he's broken her heart more than once, & she recently started dating youth pastor Blaine Pittman, she wants absolutely nothing to do with Kylen…
---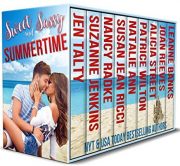 Sweet and Sassy Summertime – Volume 1
by Multiple Authors
BARGAIN
NINE SWEET AND SASSY STORIES of SUMMER, Including Four Brand New, From New York Times & USA Today Bestselling, Award-Winning Authors.
"This set of stories are definitely a bargain. Great to be enjoyed in an afternoon of leisure." -Amazon Review
Some like them sweet, and some like them sexy, but if you're looking for a little heat, spice up your summer reading with this hot selection of stories! CLICK above to read the full descriptions!