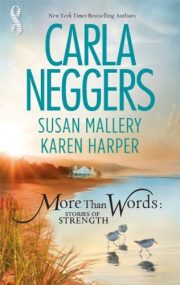 More Than Words
by Multiple Authors
BARGAIN
They're your neighbors, your aunts, your sisters and your best friends. They're women across North America committed to changing and enriching lives, one good deed at a time. Three of these exceptional women have been selected as recipients of Harlequin's More Than Words award. And three New York Times bestselling authors have kindly offered their creativity to write original short stories inspired by these real-life heroines.
We hope these stories inspired by strong, courageous women will touch your heart and motivate the heroine living inside you.
---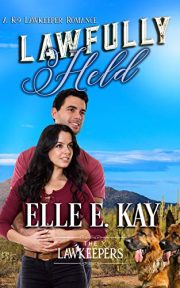 Lawfully Held
by Elle E. Kay, The Lawkeepers
BARGAIN
Tall tales. High stakes. FBI Special Agent Justine Gillespie is better handling bombs than romantic relationships. She goes to Arizona to handle her mother's affairs and get her settled into a nursing home.
A series of misunderstandings lead to her being arrested. Officer Brady Hall's life changes when he pulls Justine over. She has explanations for everything, but they're not very believable.
But will their efforts be enough to save countless lives?
---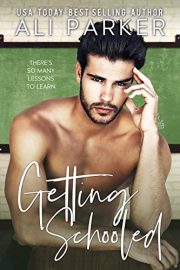 Getting Schooled
by Ali Parker
BARGAIN
It was a one-night stand five years ago. As much as I hated myself for thinking about Emelia, I couldn't help it. But she left town and life went on. I married someone else and started living. I thought we were both happy. I was wrong. My ex-wife walked out on me and our son, not wanting domestic anything. So I did the only thing I could.
I started over. A single dad with my focus on my boy and my job teaching kiddos. Until Emelia came back to town and got a job teaching at my school.
---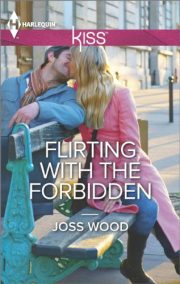 Flirting with the Forbidden
by Joss Wood
BARGAIN
He can look…but he's not supposed to touch! Bodyguard Noah Fraser hasn't seen diamond heiress Morgan Moreau for eight years—but the image of her naked body has been imprinted on his mind ever since! The sexy socialite was totally off-limits and it took every ounce of Noah's iron control to walk away….
Now he's been hired to protect her again, so picking up where they left off definitely isn't an option. But Noah's body doesn't seem to have got the memo – keeping his hands off Morgan is a 24/7 battle!
---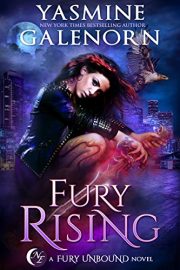 Fury Rising
by Yasmine Galenorn
BARGAIN
My name is Kaeleen Donovan. I'm a Theosian-a minor goddess. They call me Fury. Oath bound to Hecate, I was charged from birth to hunt down Abominations who come in off the World Tree and send them back to Pandoriam.
When the Thunderstrike – an ancient artifact from the time of the Weather Wars – is stolen by the Order of the Black Mist, Hecate orders me to find the magical device. The chaos magicians are out to upset the balance that Gaia instilled during the World Shift. But I soon discover that the leader of the Black Mist is out to do more than stir up trouble. He's looking to set up a new world order with himself on the throne.
---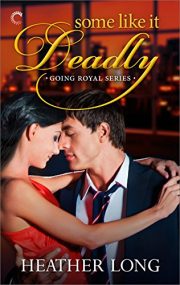 Some Like It Deadly
by Heather Long
BARGAIN
Being the best friend to a prince isn't all it's cracked up to be. As attorney and spokesperson for the royal Andraste family, Richard Prentiss lives under a microscope. Fair or not, he's not able to date like a regular person. So when his personal assistant retires, Richard knows her pretty replacement, Kate, is strictly off-limits.
Kate Braddock's resume includes special forces training and enough profiling work to pick a threat out of a crowd. None of that prepares her to resist the charming, down-to-earth attorney she's assigned to protect.
---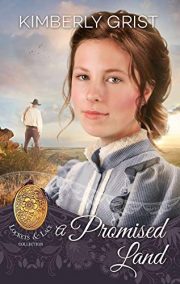 A Promised Land
by Kimberly Grist, Sweet Americana
BARGAIN
Twenty-year-old Meriwether Walker enjoys the challenge of teaching her varied group of students in the one-room schoolhouse. What she doesn't like is the nomadic lifestyle that comes with it as she rotates boarding with families in the community on a month to month basis. Meriwether longs for a home of her own, but since single female teachers have to follow so many rules, she doesn't see any end to her plight–until the letter from the attorney handling her uncle's estate arrives.
When Meriwether discovers her uncle left her his ranch, the one she loved to visit when she was a child, she quit her job and moved without hesitation to Trickling Springs, Texas to take over her property.
---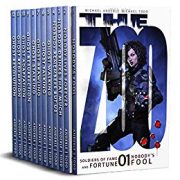 Soldiers of Fame and Fortune Full Series Omnibus
by Michael Todd, Michael Anderle
BARGAIN
FOOLS DIE IN THE ZOO. THEY DIE FAST AND HORRIBLY.
Born from the fertile imagination of bestselling author Michael Anderle. Read the entire series in the bestselling Soldiers of Fame and Fortune series at a discounted bundle price!
"I've been wanting to read this series for a long time . Having read all the other Zoo books , I confess I'm addicted. This anthology is outstanding. Thanks for the great stories." by Amazon Customer