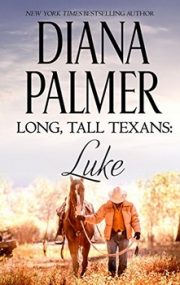 Long, Tall Texans: Luke
by Diana Palmer
BARGAIN
New York Times bestselling author Diana Palmer heads back to Jacobsville for a classic Long, Tall Texan romance!
Elusive bachelor Luke Craig refuses to be tied down. The gorgeous, blond rancher is too busy working the land to worry about lassoing himself a lady, but he meets his match in feisty young Belinda Jessup.
There's something about the beauty that rubs him the wrong way, but at the same time, sparks as hot as a Texas summer fly between them. As these two opposites attract, there might just be a happily—ever—after on the range… #ad
---
Taking a Chance on Mr. Wrong
by Liwen Y. Ho
BARGAIN
Melanie Koo may be a physician skilled in helping others, but the one thing she can't fix is her own love life. That's why her mother comes up with the perfect remedy—an arranged marriage. Being a dutiful daughter, she agrees to this loveless match … until a chance meeting leads her to the cure for her hopeless heart.
Ben Peters is everything Melanie was not looking for, but she can't help but be drawn to his passionate and kind nature and, not to mention, those adorable dimples. For once in her life, she considers breaking parental expectations to go after what she wants. The only thing standing in her way is a five foot one traditional Chinese mother and her scheming ways. #ad
---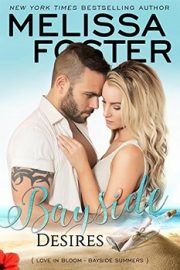 Bayside Desires
by Melissa Foster
BARGAIN
As the co-owner of Bayside Resorts, Rick Savage has a fabulous job working with his best friends and brother, and a thriving business in Washington, DC, which he'll be returning to at the end of the summer. Spending time with his family is great, but being back on Cape Cod has unearthed painful memories. When sweet, smart, and overly cautious Desiree Cleary moves in next door, Rick is drawn to the sexy preschool teacher, and she just might prove to be the perfect distraction.
Running an art gallery was not in preschool teacher Desiree Cleary's plans, but after being tricked into coming to her impetuous, unreliable mother's aid, she's stuck spending the summer with the badass half sister she barely knows and a misbehaving dog. If that's not frustrating enough, she can't escape the sparks igniting with her strikingly handsome and pushy neighbor, Rick, who makes all her warning bells go off… #ad
---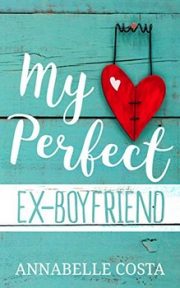 My Perfect Ex-Boyfriend
by Annabelle Costa
BARGAIN
"I couldn't put this book down!" -A Book Lover's Emporium Book Blog
I've met the greatest guy ever. Noah Walsh is handsome as sin. He's sweet and smart and successful and sexy–all the best adjectives beginning with "S." My six-year-old daughter worships the ground he walks on ever since he fashioned her smiley face pancakes out of bananas and blueberries. Oh yeah, and he can cook.
The only problem? I dumped this great guy a decade ago, right after I wrecked his life. And boy, this man holds a grudge… #ad
---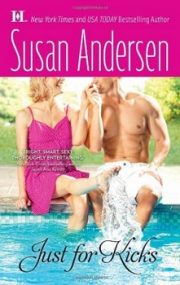 Just for Kicks
by Susan Andersen
BARGAIN
Las Vegas showgirl Carly Jacobsen keeps learning the hard way that her idea of fun differs radically from that of her neighbor Wolfgang Jones. Sure, he looks incredible, and he seems to have a thing for her legs, but the man's a robot.
So what's with their chemistry?
Wolf has a plan for his life, and it doesn't include finding himself tempted by the freewheeling Carly…mile-high legs or not. Yet in a moment of weakness, the two discover at least one area where they do both have fun. But outside the bedroom the stakes are getting higher, and love might come down to a roll of the dice… #ad
---
The Serpent and the Pearl
by Kate Quinn
BARGAIN
Rome, 1492. The Holy City is drenched with blood and teeming with secrets. A pope lies dying and the throne of God is left vacant, a prize awarded only to the most virtuous—or the most ruthless. The Borgia family begins its legendary rise, chronicled by an innocent girl who finds herself drawn into their dangerous web…
Vivacious Giulia Farnese has floor-length golden hair and the world at her feet: beauty, wealth, and a handsome young husband. But she is stunned to discover that her glittering marriage is a sham, and she is to be given as a concubine to the ruthless, charismatic Cardinal Borgia: Spaniard, sensualist, candidate for Pope—who is passionately in love with her. #ad
---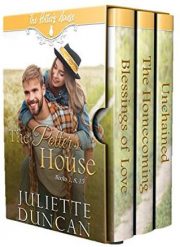 The Potter's House Books 1, 8, and 15
by Juliette Duncan
BARGAIN
A young man on a mission to win his sweetheart's favor, a famous pop-star seeking love in all the wrong places, a loving husband and father ensnared by greed. Flawed characters in need of God's loving touch in their lives.
The Potter's House books 1, 8, & 15 are stories of hope, redemption, & second chances. Each book in this set is written by Juliette Duncan. Over 200 5-Star combined rating. 584 pages… Buy this boxset now at a discounted price & be blessed! #ad
Blessings of Love
The Homecoming
Unchained
---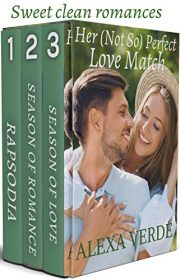 Her (Not So) Perfect Love Match
by Alexa Verde
BARGAIN
Brand New Release from Alexa Verde.
What happens when opposites attract? A recipe for romance or disaster? Let these three sweet, feel-good small-town love stories bring you hours of reading joy. These ebooks also have an international flavor (an Italian hero in Rapsodia and heroes with Russian heritage in Season of Romance and Season of Love). #ad
RAPSODIA/RHAPSODY
SEASON OF ROMANCE
SEASON OF ROMANCE