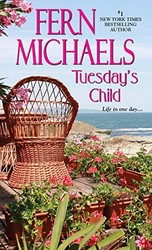 Tuesday's Child
by Fern Michaels
BARGAIN
Ten years have passed since young nurse Sophie Lee was accused of murdering her wealthy patient, Audrey Star. Georgia attorney Mikala Aulani believed her innocence–and Adam Star's guilt–but the prosecution convinced a jury otherwise. Sophie was convicted on a Tuesday–the day on which every significant event in her life, good or bad, seems to happen. Now, on the verge of his death, Adam exonerates Sophie and also leaves her a huge fortune in atonement.
Sophie retreats to Kala's house and tries to evade the media frenzy that surrounds her. Kala is determined to help her client make her way back into the world. #ad
---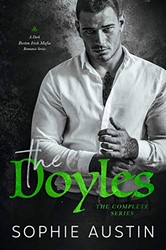 The Doyles Complete Series
by Sophie Austin
BARGAIN
Get lost in the world of the Doyles. Dangerous men with big hearts who will do anything for their family and for the women they love.
Ronan, Kieran, Seamus, Connor, and Owen: the Boston Irish mob's big-hearted bad boys.
The Doyles Complete Series includes over 400,000 words and 7 books following the Doyle brothers as they confront the fast-changing world of Boston's mafia, meet the women that steal their hearts, and forge the next generation of the Doyle dynasty. CLICK above to read the full descriptions! #ad
---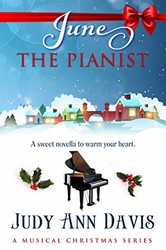 June ~ The Pianist
by Judy Ann Davis
BARGAIN
When concert pianist June Westberry inherits her late grandfather's music shop, she returns to her small hometown in New York to renovate and manage it. But she never expects to clash with the town's ornery old music teacher, Nettie Jones who demands she find a lost, fifty-year-old holiday musical score.
Single parent and contractor, Leo Ciaffonni, enjoys restoring old buildings, and the A# Music Shop with its pretty new owner is no exception. When he's injured, June finds herself caring for Leo and helping his little daughter bake cookies for her class.   #ad
---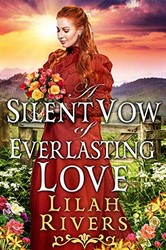 A Silent Vow of Everlasting Love
by Lilah Rivers
BARGAIN
Brand New Release from Lilah Rivers.
Nancy Cartwright is stunned when lawmen invade her home in the middle of the night and arrest her husband. Adding to that, the handsome, yet stern town sheriff is convinced she knows more about her husband's crimes than she is letting on, and questions her until she is nothing more than a bundle of nerves. Disheartened by his unfair behavior and surrounded by judgemental glances, she feels that her only way out of her misery is a mail-order bride ad from Arizona. To her surprise, Nancy finds herself in an even worse predicament when another horrible surprise awaits her upon her arrival. Will she be lucky enough to escape from her grim future? Could she trust her heart again and give love a second chance, when an unlikely savior appears out of nowhere and comes to her rescue? #ad
---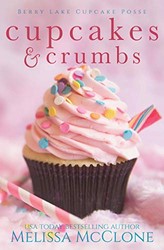 Cupcakes & Crumbs
by Melissa McClone
BARGAIN
When Bria Landon and her estranged father each inherit fifty percent of a small-town cupcake shop, her dad hires her worst enemy, and first love, to turn the place into a soulless franchise…or sell it.
To save her aunt's legacy, Bria needs the help of people who love the bakery as much as she does—her old friends who worked there fifteen years ago. Except each woman is dealing with her own problem:
Juliet, who's trying to prove she's more than a trophy wife; Missy, a widow who fears losing the job she loves; Nell, who's meddling mother won't stop playing matchmaker; and Selena, a life coach who excels at fixing everyone else's lives…but hasn't a clue what's missing in her own. #ad
---
Esther Carmichael's crippled father has always promised she is destined for greater things, though all she's ever known is poverty. When a pastor friend hires them to help organize a big church celebration in Mountain Springs, Idaho, she jumps at the chance to see a bit of the world, never dreaming how much danger they'll face along the way.
Finn Wilder is forced to leave behind his wealth and family legacy to go on the run for a crime he didn't commit. The only thing standing between him and arrest is a lovely newcomer to his remote mountain community — one who agrees (at their pastor's shocking request) to pose as his wife and vouch for his innocence. #ad
---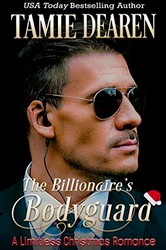 The Billionaire's Bodyguard
by Tamie Dearen
BARGAIN
New release from Tamie Dearen. It's only one woman… only one weekend. How hard can it be?
Mack has one job – to keep his boss' sister safe. But there's one tiny complication… Mack has secretly had the hots for Mariah since the day they met. Oh, and one more complication… Mariah doesn't want a bodyguard. His plan is to keep watch from a distance. But when a case of mistaken identity forces Mack and Mariah to fake a relationship, Mack has a hard time hiding his attraction. Or keeping his mind on the job! #ad
---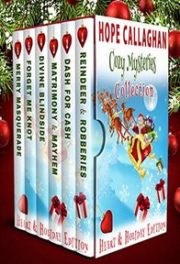 Cozy Mysteries Collection
by Hope Callaghan
BARGAIN
Treat yourself to the "Heart & Holiday" Cozy Mystery Collection featuring 6 bestselling books from four of Hope Callaghan's most popular mystery series. Each book has a holiday or love theme.
1-Reindeer & Robberies (Cruise Ship Cozy Mystery Series)
2-Dash for Cash (Garden Girls Cozy Mystery Series)
3-Matrimony & Mayhem (Made in Savannah Cozy Mystery Series)
4-Divine Blindside (Divine Cozy Mystery Series)
5-Forget Me Knot (Garden Girls Cozy Mystery Series)
6-Merry Masquerade (Made in Savannah Cozy Mystery Series) #ad
---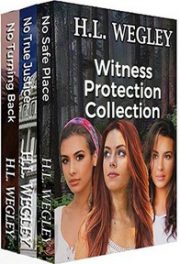 Witness Protection Collection
by H. L. Wegley
BARGAIN
Book 1 – No Safe Place: Story that races from the scenic beaches of the Olympic National Park to the beauty of Lake Chelan in Central Washington State, a story of courage, honor, faith, forgiveness, and love.
Book 2 – No True Justice: High-action, romantic-suspense story set among the breathtaking canyons and rivers around Lake Billy Chinook in Eastern Oregon.
Book 3 – No Turning Back: Set near Big Bend National Park and in Central Oregon, near the Deschutes River, No Turning Back is a clean, high-action, romantic-suspense story about love, courage, and the futility of human vengeance. #ad