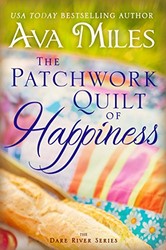 The Patchwork Quilt of Happiness
by Ava Miles
BARGAIN
Riley Thomson believes every woman can be her own superhero. When he meets Sadie McGuiness, he's even more sure of it.
The sassy quilter might not fight good and evil, like he depicts as a comic book artist, but she leaps tall buildings in a single bound. He sees it in her brave quest to locate her long-lost sister and the way she champions his motherless daughter. It's not just her superhuman strength he's attracted to—it's the strength of her heart. She stitches together the different blocks of her life with love, much like the magical quilts she creates. Soon he's modeling his new female superhero after her. #ad
---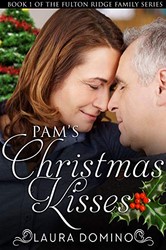 Pam's Christmas Kisses
by Laura Domino
BARGAIN
Love is more than meets the eye. She's been keeping secrets. He's been hiding scars. Will Paul and Pam allow love to grow in the hidden places of the heart?
When Paul's friend and matchmaker introduces him to Pam, he realizes that Pam also didn't know it was a blind date. He thinks she'll turn away as soon as she sees his scars. Pam likes Paul and treasures their relationship, but she must stop herself from falling in love. She can't allow her mistakes to be discovered. When a long lost family friend shows up, everything changes. Can love grow in the darkness of secrets? #ad
---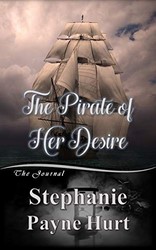 The Pirate of Her Desire
by Stephanie Hurt
BARGAIN
Sometimes when a dream becomes reality things don't turn out like you imagined.
Since the first romance novel Amber read, she'd always dreamed of living on a pirate ship and capturing the heart of the captain. When the journal sends her to 1750 where she comes face to face with captain George Drake she realizes she might be headed for disaster. Is she prepared for the life on a real pirate ship versus the romanticized versions she'd always read in novels?
Captain George Drake, the most well-known pirate of his time can't believe his eyes when he sees Amber on his ship. He is filled with anger but one look into her blue eyes and he's not sure what he is going to do with his beautiful, feisty stowaway. #ad
---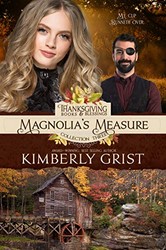 Magnolia's Measure
by Kimberly Grist, Randi Gammons
BARGAIN
Choosing to participate in a matrimonial agency as a mail-order bride, Magnolia proceeds methodically and uses her skills as a cook to create the perfect recipe for a husband.
A successful businessman, the idea of putting another person's needs in front of his own is foreign. He's shocked when a young cook from an orphanage intrigues him. Can he measure up? #ad
---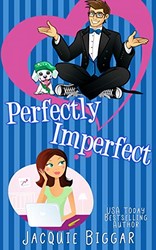 Perfectly Imperfect
by Jacquie Biggar
BARGAIN
What happens when Miss Perfection clashes with Mr. Casual? Chaos!
Georgina's in trouble. The startup money she borrowed from her parents' retirement fund is long gone and her dream of owning the next big thing in market-to-table cuisine disappeared with it.
Her only choice? Merge her company into the corporate giant, CLO, and hope she isn't making a huge mistake.
Rhys Turner is his father's progeny, born and raised to take over the empire when his dad deems him ready. Rhys doesn't mind the fast-paced lifestyle, though he detests the coldblooded mantra of the corporation- Buy from the weak and sell at a profit. #ad
---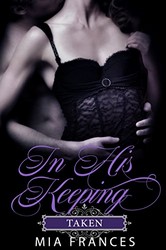 IN HIS KEEPING: TAKEN
by Mia Frances
BARGAIN
Out of work and on the verge of being homeless, Sylvie Jenkins is desperate. Her desperation leads her to take a job with a reclusive writer living in the Adirondack Mountains of upstate New York. She's never heard of Connor Hudson, but the man is offering her room, board, and an extremely generous salary. How bad could he be? Sylvie is shocked to learn that she might not know who Connor Hudson is, but millions of readers do, scarfing up the books he writes under various pseudonyms. And Connor's not just a bestselling author. He's a billionaire entrepreneur whose publishing and media empires span the globe.
Her new employer is a drop-dead gorgeous hunk, but he's also surly, dominating, and demanding. He's accustomed to being obeyed and kowtowed to, but he soon discovers that his feisty new assistant refuses to do either. #ad
---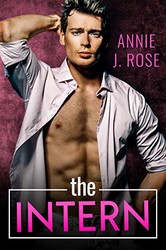 The Intern
by Annie J. Rose
BARGAIN
Internship? No problem. Show up on time. Get the coffee orders right. Whatever you do, don't get mixed up with your way-off-limits boss. Especially not on the conference room table at work.
Looks like I broke a big rule there. Eli had alpha male written all over him. Sexy and strong and set in his ways. All I had to do was be a good little intern for the MLB expansion team. Finish my classes, and that master's degree would be mine. I could put my illness behind me and chase my dreams. No secret crush on my boss, no distractions. Absolutely no fantasies about him. Nope never happened… #ad
---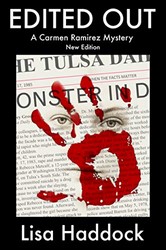 Edited Out
by Lisa Haddock
BARGAIN
Carmen Ramirez, 24, a fledgling copy editor, gets her first big break — working on a second-anniversary spread about the killing of a 12-year-old girl. The child's body is discovered at the home her teacher, a closeted lesbian who commits suicide shortly after the murder. After challenging the inaccurate, homophobic coverage, Carmen is pulled off the project. Undaunted, Carmen searches for the truth — a decision that risks her job and her life. Meanwhile, a chance meeting at the newspaper library brings Carmen the prospect of new love. Julia, tall, athletic, and funny with zero credentials as a lesbian, turns on the charm as she pursues Carmen. Misunderstandings, vulnerability, and tenderness give way to fiery passions. #ad
---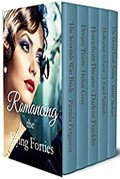 Romancing the Flying Forties
by Multiple Authors
BARGAIN #ad
Finding romance in the 1940s
* HIS SCOTTISH WAR BRIDE
* HOMEFRONT DREAMS
CLARINDA FINCH HATES CHANGE
* DREAM TEAM
WAR VETERAN LEROY CLOVER CAN'T RISK ANOTHER BETRAYAL—OR ANOTHER GLORIA.
* DEDICATION TO LOVE
* THE GOOD LITTLE NURSE #ad