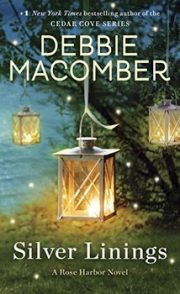 Silver Linings
by Debbie Macomber
BARGAIN
Set in Cedar Cove's charming Rose Harbor Inn, Debbie Macomber's captivating new novel follows innkeeper Jo Marie and two new guests as they seek healing and comfort, revealing that every cloud has a silver lining, even when it seems difficult to find.
Since opening the Rose Harbor Inn, Jo Marie Rose has grown close to her handyman, Mark Taylor. Jo Marie and Mark are good friends—and are becoming something more—yet he still won't reveal anything about his past. When Mark tells her that he's moving out of town, Jo Marie is baffled. Just when she is starting to open herself up again to love, she feels once more that she is losing the man she cares about. And as she discovers the secret behind Mark's decision to leave, she welcomes two visitors also seeking their own answers. #ad
---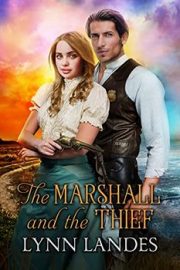 The Marshall and the Thief
by Lynn Landes
BARGAIN
Paige has been plotting and saving. After each robbery she squirrels away a piece, preparing for a life of freedom. When Paige discovers that her father has promised her to the highest bidder, she knows it's time to run. The train robbery was supposed to be a chance to escape from the constant pain, but when the guns are turned on a passenger, Paige steps in and changes the path of her life.
Nash Houston is a Marshall on a perilous assignment. He's been hunting a band of robbers turned murderers for six months. It's the final step before returning home for good. When his mother is almost killed by the very robber's he's hunting, Nash makes a deal with the devil's daughter by offering her freedom. The last thing he expects is to have feelings for a thief. #ad
---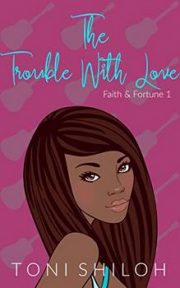 The Trouble With Love
by Toni Shiloh
BARGAIN
I, Holiday Brown, have it all. A platinum record. Multi-million dollar home in Manhattan that I share with my two best friends. Life is looking fantastic until my roommate's brother decides to bunk in our guestroom while his house gets renovated.
W. Emmett Bell has always been the bane of my existence. He's annoying, stubborn, a know it all, and just might be the most gorgeous man I've ever laid eyes on. But I refuse to fall for him. But when his sister's threatened by a stalker, dynamics change. His unwavering faith isn't quite as self-righteous as I'd always thought, and maybe he has a good side I've overlooked all these years. Or maybe it's all too much trouble. #ad
---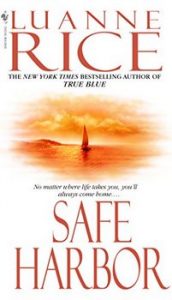 Safe Harbor
by Luanne Rice
BARGAIN
Artist Dana Underhill has always been a free spirit, traveling the world, filling her canvases with the mysterious colors of the seas she and her sister have sailed since childhood. Then on a calm, moonlit night an inexplicable "accident" occurs and Dana is called home to Hubbard's Point to become a mother to her two young nieces, a challenge unlike any she's ever known.
As Dana and the girls struggle to begin a new life—and to find the truth about what happened to Dana's sister and brother-in-law—help comes in the person of an old childhood friend. Sam Trevor is now a tall, striking marine biologist, and he's been in love with Dana for years. Although she can't begin to contemplate opening her heart again, together Dana and Sam will discover that Hubbard's Point is the center of endless mysteries—and endless possibilities… #ad
---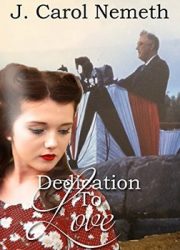 Dedication to Love
by J. Carol Nemeth
BARGAIN
Jillian Spencer is bound and determined to make it as a topnotch newspaper reporter, but in 1940, that's no easy task. Her chance comes when the president of the United States arrives for the dedication of the Great Smoky Mountains National Park and her job is to report on this auspicious occasion.
On her way to cover that story, her editor-in-chief redirects her to another news-worthy event, the Tuckaseegee flood, a catastrophic occurrence that occurred two days earlier leaving the lives of many mountain folks in shambles. While gathering information for the article covering the flood, Jill finds herself in a life or death situation… #ad
---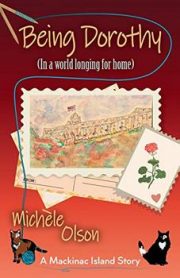 Being Dorothy: (In a world longing for home)
by Michele Olson
BARGAIN
1980 has rattled Dorothy Cooper's world.Disillusioned, she drops off the grid after more than a decade of dedication to The Service, a highly secretive organization. An expert at hiding, being found in less than a year reinforces Dorothy's fear that she is losing her edge.
Escaping to a remote area from her long-ago past along with a fellow Service insider, they both assume new identities on a tiny Michigan island in the Straits of Mackinac. Taking up residence in the opulent Grand Hotel, Dorothy questions their relationship and wonders if anyone can be trusted after what she's seen. Trying to remain in the shadows, loneliness draws her into a friendship at a new knitting and craft shop, The Creative Lilac. The camaraderie and ambiance the owners and frequent visitors enjoy disrupts her concept of marriage, family, and faith. Can Dorothy find her long-lost feelings of love before the enemies of The Service find her? #ad
---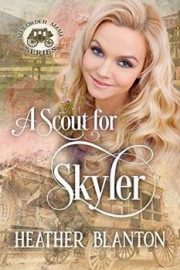 A Scout for Skyler
by Heather Blanton
BARGAIN
Huntin', Fishin', and Fightin' was all she'd ever known. An only child, Priscilla Jones has never done anything but follow behind her pa and learn the ways of the outdoors. On his death bed, he announces he's sending her off to become the mail-order bride of an army captain. His dying wish is that she make the man a good wife, be happy…and wear a dress once in a while.
A recent widower, Captain Skyler Corbett is an arrogant Scotsman who believes women should have babies not opinions. Regardless, the last thing he needs is a wife. His daughter is coming of age, however, and friends argue she needs a woman's influence… #ad
---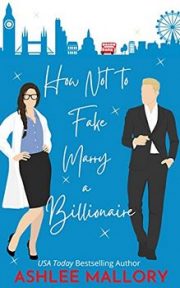 How Not to Fake Marry a Billionaire
by Ashlee Mallory
BARGAIN
Marrying a sexy billionaire to save my entire life's work was a no-brainer. Not falling for the guy was something else… People say I'm smart. Probably because I have a PhD in astrophysics and am on the cusp of publishing a theory that just might change our perception of the known universe. The verdict is still out for me. After all, I fell for a colleague who broke my heart and then stole the grant money from the Camella Franklin Foundation that had been funding my research. Did I mention he's also engaged to Camella Franklin?
Then the gorgeous and charming billionaire Colin Fitzgerald came to me with a life-changing proposal. A marriage in name only in return for the grant money needed to fund my research. Marrying a hot billionaire wouldn't be so bad, right? #ad