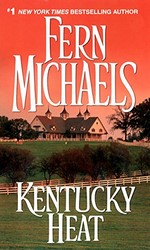 Kentucky Heat
by Fern Michaels
BARGAIN
The powerful series that reunites the beloved Coleman and Thornton families continues with the story of Nealy Coleman Diamond. With her, horses come first. So when her two grown children's irresponsible acts nearly cost her Shufly, the foal that carries all her hopes for the Triple Crown, she throws them both off Blue Diamond Farm, a decision that changes their future—and her own.
When Hatch Littletree, her ex-husband's law partner, pays an unexpected visit, he brings Nealy much-needed comfort. But he also brings turmoil. A tough Native American and a brilliant attorney, Hatch is determined to see Nealy heal the painful rift with her children. He's also a man Nealy cannot resist. #ad
---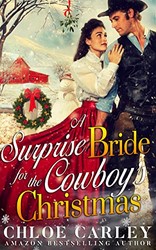 A Surprise Bride for the Cowboy's Christmas
by Chloe Carley
BARGAIN
He expected a new pair of trousers for Christmas. Instead, a mail-order bride arrived on his doorstep. Will she manage to show this wounded man that it was God's gift to find each other?
Lottie never expected that her journey to the West would be that of a mail-order bride's. She finds herself on a mountainous ranch with a stranger who also didn't want to get married. It was a set-up and now, she must hold tight and trust in God's will that this was His plan all along. How can she show this lonely cowboy that meeting on Christmas day was a heavenly gift? #ad
---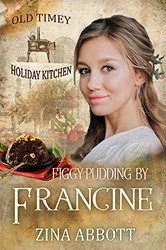 Figgy Pudding by Francine
by Zina Abbott
BARGAIN
Francine Mulder's life in 1878 has experienced a series of ups and downs—all because she allowed one of the benefactors of the Albany Elite Academy for Girls to raise a hope that she can attract a man willing to marry a spinster math and science teacher. She received a letter in effeminate handwriting. Was the letter from him, or did a woman write on his behalf? After taking the chance that she might like the physical science instructor better once she learns more about him―assuming he chooses to personally respond―she takes the chance and answers. She even travels to Denver and attaches herself to an all-female scientific expedition so she will have more to write about that he might find interesting. All summer she waits in vain for a reply. Just before the autumn term starts, she receives a letter but not from the same man. #ad
---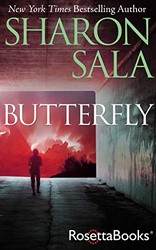 Butterfly
by Sharon Sala
BARGAIN
Pregnant and homeless, China Brown isn't a threat to anyone. But when she accidentally witnesses a murder, the killer attempts to silence her too. Although China survives, she loses the baby who meant more to her than her own life. Distraught and alone, she finds herself turning to an unlikely source of comfort.
Hard-bitten Det. Ben English is on the case, and he thinks the victim—a celebrity photographer—was killed for the scandals his camera could expose. But there's something even more intriguing to Ben than the secrets at the heart of the crime: the star witness. Undeniably drawn to China, Ben vows to keep her safe. But as they grow closer to each other, they also grow closer to the killer. #ad
---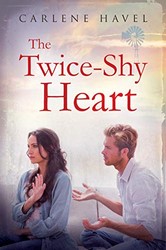 The Twice-Shy Heart
by Carlene Havel
BARGAIN
Once bitten, twice shy…Monty Chapman returns to Polson's Crossing, Texas, claiming to be a changed man now that he's a Christian. While continuing to work as a song-writer, he dreams of establishing a rescue mission. More than anything, Monty longs to put his family back together. Can he overcome the shady reputation he earned in his home town and persuade the love of his life to give him another chance?Lacy Chapman was devastated when Monty deserted her to pursue a career in music, but that was ten years ago. Now her life consists of running Pearl's Roadhouse and taking care of her teen-aged daughters.  #ad
---
Witch Please
by Ann Aguirre
BARGAIN
Danica Waterhouse is a fully modern witch—daughter, granddaughter, cousin, and co-owner of the Fix-It Witches, a magical tech repair shop. After a messy breakup that included way too much family "feedback," Danica made a pact with her cousin: they'll keep their hearts protected and have fun, without involving any of the overly opinionated Waterhouse matriarchs. Danica is more than a little exhausted navigating a long-standing family feud where Gram thinks the only good mundane is a dead one and Danica's mother weaves floral crowns for anyone who crosses her path.
Three blocks down from the Fix-It Witches, Titus Winnaker, owner of Sugar Daddy's bakery, has family trouble of his own. After a tragic loss, all he's got left is his sister, the bakery, and a lifetime of terrible luck in love. #ad
---
Her Billionaire Box Set
by Bo Grant
BARGAIN
Camille has one last shot to skyrocket her start-up company into the big leagues. She can't ruin it by falling for the son of her potential business partner.
Evelyn is on a trip of a lifetime and she gets to visit her best friend. She thought her best friend's brother hated her until she finds out that he won't let anyone else but him drive her around.
This box set includes:
Crazy Rich L.A.
Crazy Rich China
Crazy Rich New York #ad
---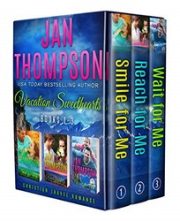 Vacation Sweethearts Books 1-3
by Jan Thompson
BARGAIN
Read the first three novels in USA Today bestselling author Jan Thompson's Vacation Sweethearts collection of clean and wholesome, sweet and inspirational Christian vacation romance set in some of her favorite vacation places. Travel with our friends to the coast and to the mountains, and cheer them on as they celebrate the immeasurable grace and undeserved mercy of God through Jesus Christ.
Book 1: Smile for Me (The Bahamas)
Book 2: Reach for Me (Great Smoky Mountains)
Book 3: Wait for Me (Alaska Cruise) #ad