Sunday's Top Romantic eBooks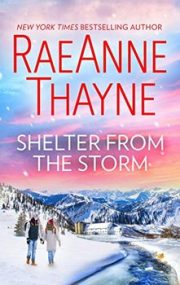 Shelter from the Storm
by RaeAnne Thayne
BARGAIN
Six foot tall and gorgeous, Sheriff Daniel Galvez wasn't the kind of man women said no to. Unless you were Lauren Maxwell. Years ago, Daniel had worked a case that had destroyed her family…and her trust in men.
Now Lauren's come home, a trauma doctor, all cool-eyed and distant. Still, something about this brave woman stirs up Daniel's emotions. Lucky for him Lauren needs a strong lawman to help her safeguard a battered teenage patient. In hiding together, Daniel is determined to bridge the distance between them—even if it means getting his own heart broken again.
---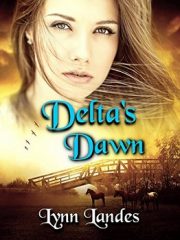 Delta's Dawn
by Lynn Landes
BARGAIN
Delta, a widowed author is ambushed by her family with a Montana vacation, someplace she can relax, write and create new memories. The Silver Creek Ranch is just the place. It has everything she needs, rolling vistas, beautiful horses, and one very hot cowboy!
Daniel is busy running the Ranch and raising his daughter, he isn't expecting to find love at this stage in his life. Delta is an unexpected gift that he is determined to not let slip through his fingers. It is the dawn of new beginnings, if they can survive. When strange accidents begin, no one is prepared for the depths a demented mind will go to get what they want. Daniel and Delta are caught in a dangerous web of deception. They must act together or lose everything.
---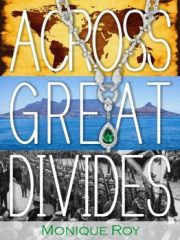 Across Great Divides
by Monique Roy
BARGAIN
Across Great Divides is a timeless, World War II story of the upheavals of war, the power of family, and the resiliency of human spirit. When Hitler comes to power in 1933, one Jewish family refuses to be destroyed and defies the Nazis only to come up against another struggle—confronting Apartheid in South Africa.
Sixteen-year-old Eva and her twin sister, Inge, witness their lives in Berlin change before their eyes. Their best friend, Trudy, betrays them when she becomes a member of the Hitler Youth. A valuable family heirloom, a beautiful emerald and diamond pendant necklace, is confiscated by the Nazis as they harass Jewish families and businesses.
---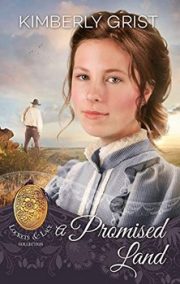 A Promised Land
by Kimberly Grist
BARGAIN
Twenty-year-old Meriwether Walker enjoys the challenge of teaching her varied group of students in the one-room schoolhouse. What she doesn't like is the nomadic lifestyle that comes with it as she rotates boarding with families in the community on a month to month basis. Meriwether longs for a home of her own, but since single female teachers have to follow so many rules, she doesn't see any end to her plight–until the letter from the attorney handling her uncle's estate arrives.
When Meriwether discovers her uncle left her his ranch, the one she loved to visit when she was a child, she quit her job and moved without hesitation to Trickling Springs, Texas to take over her property. But when she arrives, deed in hand, she discovers her decision has put her at odds with Jake Harrison…
---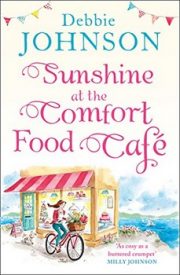 Sunshine at the Comfort Food Cafe
by Debbie Johnson
BARGAIN
My name is Willow Longville. I live in a village called Budbury on the stunning Dorset coast with my mum Lynnie, who sometimes forgets who I am. I'm a waitress at the Comfort Food Café, which is really so much more than a café … it's my home.
For Willow, the ramshackle café overlooking the beach, together with its warm-hearted community, offers friendship as a daily special and always has a hearty welcome on the menu. But when a handsome stranger blows in on a warm spring breeze, Willow soon realises that her quiet country life will be changed forever.
---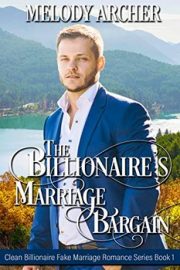 The Billionaire's Marriage Bargain
by Melody Archer
BARGAIN
Billionaire Adam Stevenson, must marry in 30 days to receive his great-grandfather's inheritance. The walls around Adam's heart, won't let him fall in love. Massive fears of another person he loves dying, has kept love strictly out of bounds. With his heart firmly caged in and with no intention of being tied down longer than a year, Adam proposes a marriage in name only to the girl-next-door, Elle Jennings.
All alone in the world, except for a stepmother and stepsister who dislike her, Elle wants to hold onto the one thing that brings her a sense of belonging… her father's ranch. When Adam asks her to be his fake wife, she agrees… with certain conditions…
---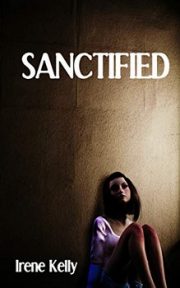 Sanctified
by Irene Kelly
BARGAIN
Vicki Carey and Carol Walker were best friends since childhood. Then one night their lives changed forever…
Now ten years later… Vicki, is an ambitious trainee journalist working hard to get THE story, which will catapult her into the National papers. Carol, is trying to get by day to day, struggling from events in her past.
Until, she accidentally meets the man who will turn her life upside down again. Through Vicki's determination to get her big break, their worlds collide once more!
---
Dominated
by Maya Banks
BARGAIN
In Drake's shadowy world, his enemies would exploit any weakness he had in order to bring him to his knees, and so he's never allowed himself to care about anyone…never exhibited any vulnerability, and it made him a force to be reckoned with. Until Evangeline—his angel. A woman who slipped past his defenses like no one had ever managed. She was his to protect and ultimately, to do that, he had to do the unthinkable and drive the only good thing in his world away.
Devastated and destroyed, Evangeline doesn't know what made Drake turn on her in such a shocking manner. She only knows she'll never be the same. He once freed her from all her inhibitions, only now she is a prisoner to never-ending pain…