Monday's Top Romantic eBooks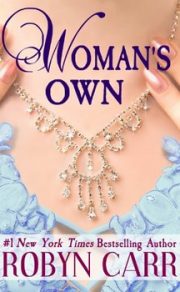 Woman's Own
by Robyn Carr
BARGAIN
Ablaze against the bustle of nineteenth-century Philadelphia is this sweeping saga of three generations of strong, indomitable women – all seemingly cursed when it comes to love. At its center is young Lilly Armstrong, a beauty on the brink of womanhood, too brave and too fearless to settle for the status quo. In a booming city animated by inventors, builders and artists, and now excited for the great Centennial Exhibition, Lilly aspires to carve out a life of independent freedom for herself and her women kin – lives not dependent on men.
But of course there is a man – a man who admires Lilly, who thinks like she does and who would move heaven and earth to help Lilly realize her dreams.
---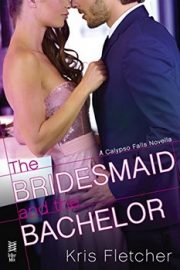 The Bridesmaid and the Bachelor
by Kris Fletcher
BARGAIN
The bride may be the one to wear a veil, but this time it's the bridesmaid who has something to hide. Kyrie Elias has agreed to pretend to be her twin sister in a friend's big fat Vegas wedding. Pulling off this deception could mean a chance at love for her sister and the forgiving of a loan Kyrie needs to save her struggling coffee shop back in Calypso Falls. But she didn't count on the wedding party including gorgeous groomsman Ben Sitka, the sexy scientist who came close to stealing her heart two years ago.
Ben would know Kyrie anywhere. The electric connection between them is something she can't disguise, and something he's never forgotten—not since she ran out on him after a week of bliss. Now he vows to give this bridesmaid a reason to blush…
---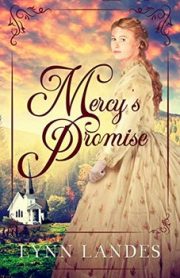 Mercy's Promise
by Lynn Landes
BARGAIN
Glenn Ward needs a miracle. His wife is dying and leaving behind twin newborn sons. He returns from the war a changed man. Guilt stains his soul, and anger is growing in his heart. Anika Coltrane needs a miracle of her own. After burying her husband and newborn daughter on the same day, she is in a desperate situation. How will she care for her six year old daughter?
An answered prayer brings two families together. Anika agrees to become a wet-nurse for the family. Delaney needs a safe place to grow up, away from sorrow and fear. Will they find shelter with the Ward family?
---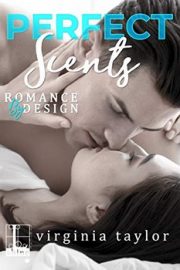 Perfect Scents
by Virginia Taylor
BARGAIN
Calliope Allbrook takes a job in lovely, sunny Adelaide, Australia, hoping to lose herself in her work as a balm for her broken heart. And if it weren't for the handsome hunk renovating the house next door, Calli would never even have looked up from the garden she is designing for her latest client. But rugged Kellen Dee is just the cure the beautiful heiress needs. After all, he has no idea who she is, so he certainly won't see her as a meal ticket. Then there's the fact that Kell's deliciously sexy—and incredibly good with his hands…
From the moment Kell takes her in his arms, he knows Calli is more than just a fling. Then the blue collar bachelor learns he's not sharing his bed with just any woman, but the wealthy daughter of the man who could make Kell's construction business a success…
---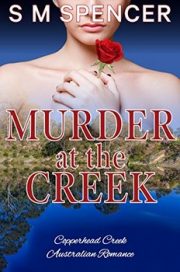 Murder at the Creek
by S M Spencer
BARGAIN
There's been a murder in Willows, and the victim was someone's Valentine. For the first time in his life Rob Andersen has plans for Valentine's Day, but when a young woman's body is discovered, the small town cop must shift his focus from the living to the dead.
Carol Phillips has been nervously anticipating her romantic getaway with the handsome Sergeant, but when he cancels at the last minute she struggles with lingering doubt. Rob won't rest with a murderer on the loose, but can he strike a balance between his work and his personal life and let Carol in? If he does, will she live to regret her choices?
---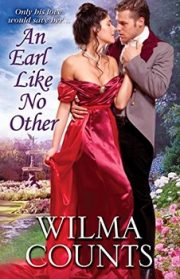 An Earl Like No Other
by Wilma Counts
BARGAIN
Katherine Gardiner, a young English widow, has only one dream: to protect her son—a future duke—from her merciless father-in-law. Determined and desperate, she has no option but to take the guise of a housekeeper and escape to Yorkshire where the only hope is the enigmatic Earl of Kenrick…
In all his years spent roaming the world, Jeremy Chilton never braced himself for the burden of a much-damaged inheritance. Now, the new Earl of Kenrick must save his family legacy and raise his motherless young daughter as a proper English lady. His only salvation is his beautiful housekeeper, Kate. But as her secrets unravel, much that is puzzling about her falls into place…
---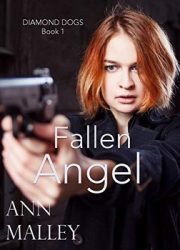 Fallen Angel
by Ann Malley
BARGAIN
God only gives you what you can handle, right? So single mom Angel Le Blanc knows she can make it through the nightmare of post-rape PTSD. She has to. The sadist who fathered her child will strip her of everything if she doesn't keep her mouth shut. But when Angel's framed for terror trafficking and marked for murder, she knows she needs help. The flesh and blood kind.
Roham Arshad, the CIA's contribution to the Diamond Dog black ops task force, isn't convinced Angel is innocent. Trusting comes hard since Angel dumped him like a hot rock to have another man's child. An innocent who could drive them apart once the truth is uncovered, and the secret of the baby's paternity is revealed…
---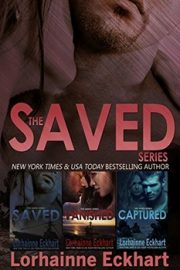 The Saved Series: The Complete Collection
by Lorhainne Eckhart
BARGAIN
From New York Times & USA Today Bestselling Author Lorhainne Eckhart comes The Saved Series: The Complete Collection. This boxed set includes all the books in this sizzling military suspense series. "The writing is very good! The story line is haunting…" -Reviewer Songbird.
SAVED: Growing up I had dreams that one day I'd fall in love, get married and start a family. Then one night I was taken. But I survived, I escaped and I was saved. Eric didn't see me as damaged. He didn't see my baby as a monster. He protected me, he kept me safe … he saved me. CLICK to read the full descriptions!