Tuesday's Top Romantic eBooks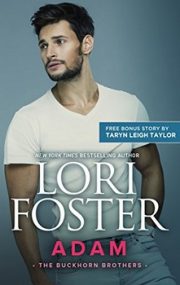 Adam & Kiss and Makeup
by Lori Foster & Taryn Leigh Taylor
BARGAIN
Adam Sommerville always thought he had it all–great family in a close-knit community, worthwhile job as a high school gym teacher, and no shortage of women eager to be on his arm. But it seems his luck has suddenly run out. Because Buckhorn's most renowned bachelor has decided it's time to settle down–and the one woman he wants is determined to view him as a friend…and nothing more.
Hiding her true feelings from Adam has been a full-time job for the past five years, but librarian Isabella Presley is determined not to be the latest heart he breaks. The best way to get over her attraction is to find someone else to date–even if it means asking Adam for flirting tips to help her land the perfect guy. But when Adam sets out to convince her the perfect guy is him, will she face her fears for a chance at forever?
---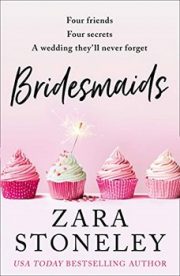 Bridesmaids
by Zara Stoneley
BARGAIN
Meet Rachel, the beautiful bride with BIG plans for the perfect day! The venue is a castle and the dress is designer. It's just a shame her husband is a rat. Maddie and Sally have only one thing in common – they both love the same man! Beth is a newly single mum with a mystery baby daddy. Surely the father isn't someone the girls all know?
And then there's Jane, the glue holding them all together, but being dumped doesn't make her the happiest bridesmaid…especially with gorgeous flatmate Freddie complicating things. Will the bride say, 'I Do!'? Or will her bridesmaids save the day…and find love along the way?
---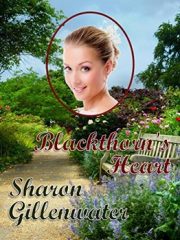 Blackthorn's Heart
by Sharon Gillenwater
BARGAIN
Wounded by his first wife's infidelity, the handsome and wealthy earl has hardened his heart against any thought of love. He has no need of that fictitious emotion when he can have any woman he wants. Unless the woman he wants is his children's new governess. Sloane Donovan…
Hired by his sister during his absence, the young widow is unlike any governess he has ever met. Lovely, charming, and highly principled, she meets his gaze directly, speaks her mind, and has accomplished wonders with his children. Can this lady of quality—in every sense of the word—do the same for him?
---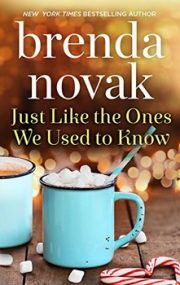 Just Like the Ones We Used to Know
by Brenda Novak
BARGAIN
Your Christmas wish come true! Available for the first time as a stand-alone ebook—Brenda Novak's Just Like the Ones We Used to Know, originally published in 2006 in the anthology Once Upon a Christmas
Angela Forrester's foster child Kayla has just one wish for Christmas—to meet her real dad. Angela is determined to ensure Kayla gets her wish, even though Matt Jackson has no idea he has a child at all. When Angela meets Matt, she doesn't have a chance to tell him about his little girl before sparks instantly fly between them, complicating matters. Will he turn tail and run when he learns the truth, or will he be the man and father they always dreamed of?
---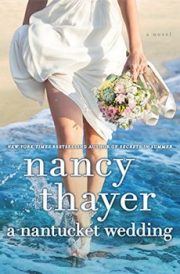 A Nantucket Wedding
by Nancy Thayer
BARGAIN
"A delightful beach-town tale about family relationships and second chances."—Kirkus Reviews
A few years after losing her beloved husband, Alison is doing something she never thought she would do again: getting married. While placing the finishing touches on her summer nuptials, Alison is anxious to introduce her fiancé, David, to her grown daughters: Felicity, a worried married mother of two, and Jane, also married but focused on her career. The sisters have a somewhat distant relationship and Alison hopes that the wedding and the weeks leading up to the ceremony will give the siblings a chance to reconnect, as well as meet and get to know David's grown children.
---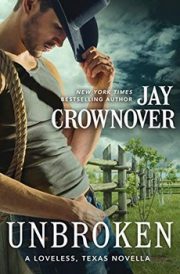 Unbroken: A Novella
by Jay Crownover
BARGAIN
From the New York Times bestselling author of the Marked Men series comes a captivating novella about a rugged rodeo star who will do anything to protect the people he loves.
When rodeo star Crew Lawton loses everything in a bad bet, he has no choice but to take a new job to pay off his debts – even if it means becoming the face of an expensive male skincare line. Crew is used to getting sweaty and rustling in the dirt, not posing for photo shoots. And he's certainly not used to being bossed around by a woman who doesn't even know the difference between bulls and broncs. But Crew owes money to dangerous criminals, and he'll do anything Della says in order to pay them back and keep them far away from his family in Loveless, Texas…
---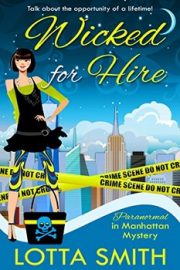 Wicked for Hire
by Lotta Smith
BARGAIN
Medical student Amanda Meyer thought she had her life all planned out until people started dying the moment they touched her. Being cleared of any wrongdoing didn't stop the medical school from expelling her, and it didn't rid her of the unfortunate nickname Grim Reaper.
Luckily, having a rep as the harbinger of death isn't a total resume killer. Rick Rowling, Special Agent for the FBI's Paranormal Cases Division recruits her to work for the Bureau as a resident witch. But the sexy, brilliant, outrageous loose cannon proves to be just as untouchable as the mysterious creature or creatures that may be responsible for the seemingly unsolvable murder that becomes their first case together…
---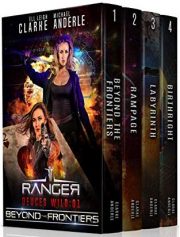 Deuces Wild Boxed Set
by Ell Leigh Clarke & Michael Anderle
BARGAIN
When Nickie accidentally activates her special functions and finds herself with a stolen ship full of hostile Skaine, she has no choice but to figure out what to do with the cards she has been dealt. A by-product of her activation, her internal computer system also finds her Aunt Tabitha's diary in her memory banks. In these accounts, Nickie finds a long-desired link back to her favorite aunt, whose recounted stories help them both to accept the trauma they've survived.
The Deuces Wild Boxed Set Includes the first four books in the series: Beyond the Frontiers, Rampage, Labyrinth, Birthright. Join Nickie, and The Kurtherian Gambit's original Ranger 2, Tabitha, on these rip-roaring, bar brawling adventures to save the frontier from slavery, arms dealing and the 'Skaine' of the universe.