Wednesday's Top Romantic eBooks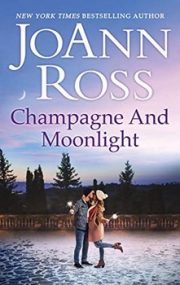 Champagne and Moonlight
by JoAnn Ross
BARGAIN
Actress Shiloh Beauregard has no luck when it comes to finding a reliable man. When her sister invites her to a New Year's Eve party in Aspen, she jumps at the chance to meet someone new.
But when Shiloh is stranded in a snowstorm, she is forced to seek shelter in the small town of Paradise. It's the last place she thinks to find love, but the irresistible doctor Matt McCandless sweeps her off her feet. For one night she allows herself to indulge in the holiday magic. It's a new year, yet her fresh start might have more than one surprise in store…
---
Accidentally In Love
by Chloe Morgan
BARGAIN
There is only room for one love in my life. Saving lives. All of that changes when a family tragedy calls me back to my small town. I thought I'd be in and out, but the girl of my dreams stops me in my tracks. She has a rough past, and she's not looking for love.
But the thrill of fighting fires pales in comparison to fighting for her. It doesn't matter who I have to go through to win her over. One way or another, I'll make her mine. Even if she sees it as an accident.
---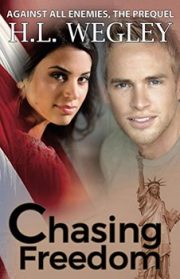 Chasing Freedom
by H. L. Wegley
BARGAIN
How far would you be willing to go if you were chasing freedom?
When Allie Santiago, international scholar at Oregon State University, and her family are captured and labor trafficked by the same drug cartel that drove her father from Mexico, she learns the cartel thugs plan to sell her to human traffickers. Allie escapes, running a marathon through the mountains of Northern California, and collapses in the arms of Jeff Jacobs, a disgraced Olympic decathlete who wants to regain both his honor and his former glory. When Jeff's actions engage the FBI and US Marshals to protect Allie and free her family from the cartel, a war breaks out in the mountains along the Oregon-California border.
---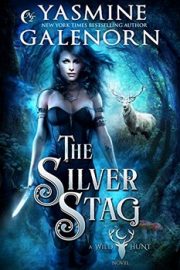 The Silver Stag
by Yasmine Galenorn
BARGAIN
Caught between the worlds of Light and Dark Fae, Ember Kearney was born with the mark of the Silver Stag. Rejected by both her bloodlines, she's turned her back on her people to become a freelance investigator, hiring herself to take care of common problems like hen-stealing goblins.
When Ember's best friend asks for her help, it leads them both into a glittering world of conspiracy and danger. Angel's little brother has vanished, and Ember must race against time to save his life. But when Ember discovers what's happened to DJ, both she and Angel find themselves recruited into Herne's elite squad of bounty hunters. Now, Ember must not only face her heritage, but she's bound to preserve the balance between the Fae Courts, for if order isn't maintained, war and chaos will spill out into the mortal realm.
---
The Lady's Command
by Stephanie Laurens
BARGAIN
Declan Frobisher chose Lady Edwina Delbraith as his wife. Scion of a bold, seafaring dynasty, he's accustomed to getting his way–Edwina would be the woman who graced his arm, warmed his bed and remained safely at home when he returned to sea. But once the knot is tied, Declan discovers Edwina is unconventional and strong-willed, and his marriage promises to be as tempestuous as the high seas.
Edwina's fairy-princess beauty hides a spine of steel. Born into the aristocracy–born to rule–and with Declan's ring gracing her finger, she expects to forge a marriage by his side. Then bare weeks into their honeymoon, Declan is recruited to sail on a secret mission. Edwina–naturally–declares she must accompany him.
---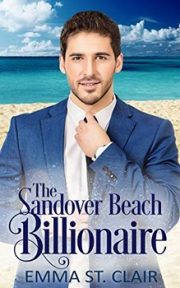 The Sandover Beach Billionaire
by Emma St. Clair
BARGAIN
She never wanted to see him again. So why can't Jenna escape Jackson Wells' smirking–and frustratingly attractive–face? When she returns home to Sandover Island after her mother's death, Jenna is at rock bottom. If there were a level lower than rock bottom, that's where she is. Hope doesn't exist down there. Neither does love.
To make things worse, Jenna keeps running into Jackson, a man she's known–and avoided–since high school. She doesn't know why he's pulling the nice-guy act, but she isn't buying. Unless it isn't an act at all. Then she might really be in trouble…
---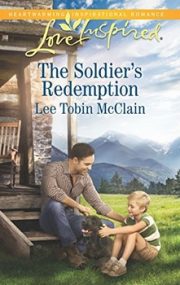 The Soldier's Redemption
by Lee Tobin McClain
BARGAIN
"The Soldier's Redemption is a book that truly highlights the fact that regardless of what has happened in your life, there is always a chance for hope and redemption." -Kelly T.
Blaming himself for the accident that claimed his wife and son, ranch manager Finn Gallagher vows he'll never remarry. Yet he's drawn to his new rescue-dog caretaker, Kayla White, and her little boy. But the single mother's running from something in her past. And as he begins wishing the little family could be his, Finn must convince her to trust him with her secret.
---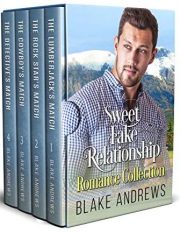 Sweet Fake Relationship Romance Collection
by Blake Andrews
BARGAIN
Four Clean Fake Relationship Romances In One Collection
Matched through a fake relationship app, they weren't looking for love.
But their hearts could only play along with the charade for so long.
This box set of sweet, fun, and uplifting romances includes books 1-4 of Blake Andrews's Pretendr Dating App series: The Lumberjack's Match, The Rock Star's Match, The Cowboy's Match, The Detective's Match. CLICK above to read the full descriptions!