Sunday's Top Romantic eBooks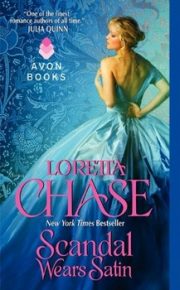 Scandal Wears Satin
by Loretta Chase
BARGAIN
A blue-eyed innocent on the outside and a shark on the inside, dressmaker Sophy Noirot could sell sand to Bedouins. Selling Maison Noirot's beautiful designs to aristocratic ladies is a little harder, especially since a recent family scandal has made an enemy of one of society's fashion leaders.
Turning scandal to the shop's advantage requires every iota of Sophy's skills, leaving her little patience for a big, reckless rake like the Earl of Longmore. The gorgeous lummox can't keep more than one idea in his head at a time, and his idea is taking off all of Sophy's clothes. But when Longmore's sister, Noirot's wealthiest, favorite customer, runs away, Sophy can't let him bumble after her on his own. In hot pursuit with the one man who tempts her beyond reason, she finds desire has never slipped on so smoothly…
---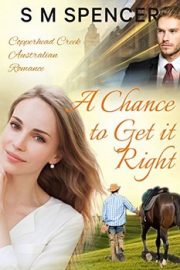 A Chance to Get it Right
by S M Spencer
BARGAIN
Katrina Jacobs knows something is missing from her life—even though most would say she has it all. But when she pays a visit to her sister in the sleepy rural town of Willows, she discovers what's been missing. Richard Jensen has the looks, the money and the career—now all he needs is the perfect wife. He's convinced Katrina's the one; he just needs to make it happen. Terry Winters doesn't mind the whispers going on in town—after all, he moved to Willows for his horses, and they don't listen to rumours.
As Katrina grows fond of Willows, she finds herself caught in a battle between substance and form, learning that having it all isn't the same as getting it right. But is it just the town she's enamoured with?
---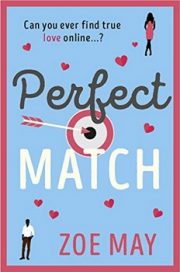 Perfect Match
by Zoe May
BARGAIN
Sophia Jones is an expert in all things online dating: the best sites, how to write a decent bio, which questions to ask and the right type of photos to use. The only thing she's not so great at? Picking the guys…
After sitting through yet another dreadful date with a man who isn't quite what she expected, Sophia is just about ready to give up on the whole dating scene. But her flatmate, Kate, persuades her to give it one more chance, only this time she must create a profile describing her 'perfect' man. Yes, he must look like Robert Pattinson and needs to own a multi-million pound business, but there are a couple of other deal breakers, too! So, when a guy comes along who ticks every box, surely there's got to be a catch?
---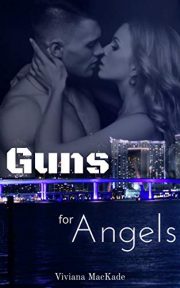 Guns For Angels
by Viviana MacKade
BARGAIN
Ann: My sister was all the family I had. She was taken from me and now, someone wants me dead, too. Not sure why. I'm sure I'm not going to give my life up, though. I'm not going to let them get away with my sister's murder. The new me will try, anyway. You see, when she was alive I could live in brightness and peace. Now I have to accept the darkness within me. After all, isn't life about balance? Ironically, the man who can teach me how to embrace the shadows is broken, hopeless, and angry. Mark is also the only one I trust to lead me through my heart's night, and back into the light. The one I trust to keep us alive.
Mark: A favor to a teammate: pick up two girls in trouble, take them to the Team's safehouse. Should have been easy. It was not. Then someone killed one of my team, one of my brothers. Now it's personal. They want me, too…
---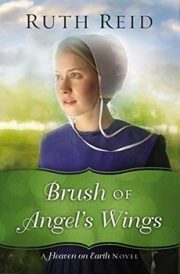 Brush of Angel's Wings
by Ruth Reid
BARGAIN
A buggy-racing champion, a hardworking field-hand, and a terrible cook, Rachel Hartzler does not fit her Amish community's standards for an eligible bride. Hurt by their rejection and still grieving the loss of her brother, Rachel is ready for change.
She's not, however, ready for Jordan Engles. Rachel's father hired him to help tend the fields so Rachel can learn to cook and sew, thus increasing her chances of finding a husband. She can't understand why her father doesn't want her help and blames Jordan for trying to replace her beloved brother.
---
After a car accident killed her parents when she was a child, Bronagh Murphy chose to box herself off from people in an effort to keep herself from future hurt. If she doesn't befriend people, talk to them or acknowledge them in any way they leave her alone just like she wants.
When Dominic Slater enters her life, ignoring him is all she has to do to get his attention. Dominic is used to attention, and when he and his brothers move to Dublin, Ireland for family business, he gets nothing but attention. Attention from everyone except the beautiful brunette with a sharp tongue.
---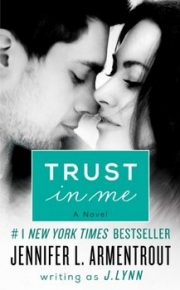 Trust in Me
by J. Lynn
BARGAIN
Cameron Hamilton is used to getting what he wants, especially when it comes to women. But when Avery Morgansten comes crashing into his life—literally—he finally meets the one person who can resist his soulful baby blues. But Cam's not ready to give up. He can't get the feisty and intriguing girl out of his head.
Avery has secrets, secrets that keep her from admitting the feelings Cam knows she has for him. Will persistence (and some delicious homemade cookies) help him break down her barriers and gain her trust? Or will he be shut out of Avery's life, losing his first real shot at the kind of love that lasts forever?
---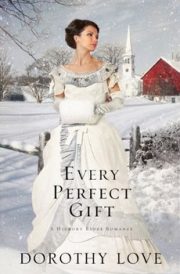 Every Perfect Gift
by Dorothy Love
BARGAIN
Sophie Caldwell has returned to Hickory Ridge, Tennessee, after years away. Despite the heartaches of her childhood, Sophie is determined to make a home, and a name, for herself in the growing town. A gifted writer, she plans to resurrect the local newspaper that so enchanted her as a girl.
Ethan Heyward's idyllic childhood was shattered by a tragedy he has spent years trying to forget. An accomplished businessman and architect, he has built a majestic resort in the mountains above Hickory Ridge, drawing wealthy tourists from all over the country…
---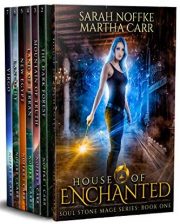 Soul Stone Mage Complete Collection Boxed Set
by Sarah Noffke, Martha Carr, Michael Anderle
BARGAIN
"Magic could be the very death of you…or it could be what saves the world."
In the Kingdom of Virgo, witches and wizards have lived peacefully for thousands of years. On the other side of the Dark Forest resides the Land of Terran. The humans of Terran treat those from Virgo as second-class citizens, disgracing and trapping them at every turn. After centuries of tension, a silent war is finally brewing, and the timing couldn't be worse for Princess Azure. This young witch will soon be crowned queen of the Kingdom of Virgo. In the Dark Forest, a powerful potion-maker has been murdered. He was the key to ending the war.