Wednesday's Top Romantic eBooks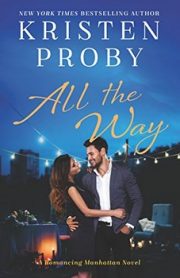 All the Way
by Kristen Proby
BARGAIN
In New York Times and USA Today bestselling author Kristen Proby's brand new Romancing Manhattan series, three brothers get more than they bargain for as they practice law, balance life, and navigate love in and around New York City.
Finn Cavanaugh is known for being a force to be reckoned with in the courtroom. He owns a successful law firm with his brother and brother-in-law in Manhattan. On the rare occasion that he has down time, he spends it at his home in Martha's Vineyard. But when Finn's troubled niece goes to stay with him for the summer in Martha's Vineyard, he's reluctant to take time off from work. That is, until he meets his beautiful new neighbor, London.
---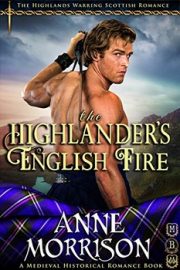 The Highlander's English Fire
by Anne Morrison
BARGAIN
Kerry Cordon's on her own. She's an English girl searching for her long-lost fiancé in the war-torn Highlands. She needs help, but there's no one she can trust… Until she met the Highland warrior – Roark. Roark has been ousted from the clan that raised him, torn away from everything he knows and everything he loves. He's a man with nothing… until he meets Kerry.
Kerry sees Roark as a means to an end. But … as they travel together, hoping to find her missing betrothed with other English prisoners of war, she realizes that he has the strength to defend those who cannot defend themselves. Roark thinks Kerry is a spoiled noblewoman. But … he soon learns that she is a creature of wit, beauty, and passion…
---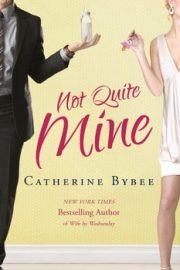 Not Quite Mine
by Catherine Bybee
BARGAIN
From New York Times, USA Today, and WSJ bestselling author Catherine Bybee comes the second novel in the delicious Not Quite series.
Gorgeous hotel heiress Katelyn "Katie" Morrison seems to have it all. But when she crosses paths with Dean Prescott—the only man she's ever loved—at her brother's wedding, Katie realizes there's a gaping hole in her life. After the ceremony she gets an even bigger surprise: a baby girl left on her doorstep. Determined to keep the newborn until she learns who her mother is, Katie has her hands full and doesn't need Dean snooping around…especially when his presence stirs feelings she thought were long gone…
---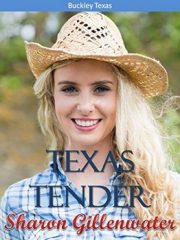 Texas Tender
by Sharon Gillenwater
BARGAIN
After jointly inheriting a West Texas watermelon farm, Shelby Nolan moves from Houston to Buckley. Everything seems peaceful, until someone starts digging near the old oak tree during the night. The co-owner of the farm, Deputy Logan Slade, is concerned about who's doing the digging and what they're looking for, but he's more worried about Shelby's safety.
As they search for clues and try to solve the mystery, they find more than they seek—in each other. But Shelby has lost everyone she held dear. And Logan has always been a loner. Do they have enough faith in God—and trust in their love—to find happiness?
---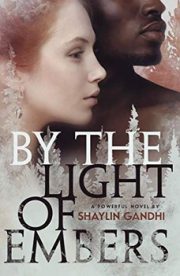 By the Light of Embers
by Shaylin Gandhi
BARGAIN
It's 1954, and twenty-two-year-old Lucia Lafleur has always dreamed of following in her father's footsteps. While sock hops and poodle skirts occupy her classmates, she dreams of bacteria and broken bones—and the day she'll finally fix them.
After graduation, a letter arrives, and Lucia reads the words she's labored a lifetime to earn—"we are pleased to offer you a position at the University of Pennsylvania School of Medicine." But in the midst of her triumph, her fiancé delivers a crushing ultimatum: forego medical school, or forego marriage. With fractured hopes, she returns home to Louisiana, expecting nothing of the summer of '54 but sweet tea and gumbo while she agonizes over her impending choice…
---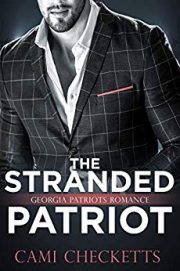 The Stranded Patriot
by Cami Checketts
BARGAIN
Lily Heathrow, head of marketing for the Georgia Patriots, has one goal: talk the enigmatic Preston Steele into being her poster child for a social media blast that will not only sell out the stadium, but help those who are suffering as well. She lures Preston into a deserted garden to explain her idea when they're kidnapped.
Can Preston protect her from snakes and criminals? Can she protect her heart from the most impressive man she's ever encountered?
---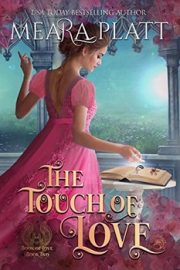 The Touch of Love
by Meara Platt
BARGAIN
What makes a man fall in love? The Book of Love holds the answer, or so Poppy Farthingale believes…
Poppy Farthingale has made a pact with her two best friends to use The Book of Love to find true love. How else will Nathaniel Sherbourne, Earl of Welles, ever notice her? With a small dowry and no prominent lineage, Nathaniel will never consider her a suitable wife, especially when her competition is a beautiful duke's daughter who has already been declared an Incomparable. Poppy has four days to win his heart, but with time running out and her rival about to attend a weekend party at Nathaniel's country home, is all hope lost?
---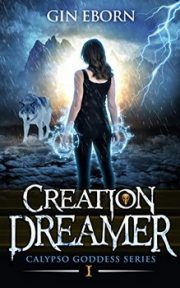 Creation Dreamer
by Gin Eborn
BARGAIN
Never invoke the gods when you're really pissed off. I'm Magpie Turnley, a wickedly powerful Calypso goddess. But no one knows that yet. It seems my snappish temper landed me right in the middle of some old Celestial prophecy about one last Creation Dreamer rising up to save the Earth from destroying herself and everyone on it. The gods say it's me.
Seriously?! Now, I'm forced to make one hell of a choice. I can stay in my disintegrating, dystopian world with the rugged, scorching love of my life and face the inevitable battle that lies ahead against the soulless government regime. Or, I can travel through a veil to an unknown Earth reality, light some freaking Dream Lodge fire, unify all sentient beings and dream awake a new reality. Probably stopping a full-on calamitous Celestial War. Seems simple enough…