Tuesday's Top Romantic eBooks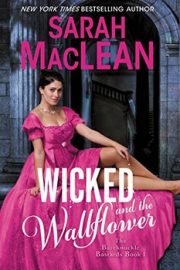 Wicked and the Wallflower
by Sarah MacLean
BARGAIN
When a mysterious stranger finds his way into her bedchamber and offers his help in landing a duke, Lady Felicity Faircloth agrees—on one condition. She's seen enough of the world to believe in passion, and won't accept a marriage without it.
Bastard son of a duke and king of London's dark streets, Devil has spent a lifetime wielding power and seizing opportunity, and the spinster wallflower is everything he needs to exact a revenge years in the making. All he must do is turn the plain little mouse into an irresistible temptress, set his trap, and destroy his enemy…
---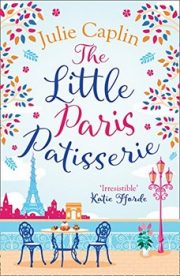 The Little Paris Patisserie
by Julie Caplin
BARGAIN
As the youngest of four, Nina Hadley has always had her big brothers telling her what to do. So, when she's given the chance to move to Paris and help run a patisserie course, she can't say au revoir quick enough!
There's just one problem: high-flying chef Sebastian Finlay is the owner of the patisserie. He's also her brother Nick's best friend – and the man she has secretly been in love with since forever. Amongst the mouth-wateringly delicious eclairs and delicate macaroons, Nina's culinary creations aren't the only tempting thing she's working with…
---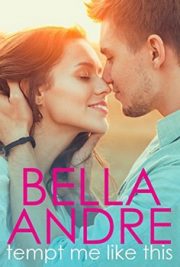 Tempt Me Like This
by Bella Andre
BARGAIN
As one of the biggest rock stars in the business, Drew Morrison can have anything–and anyone–he wants. Only Ashley Emmit, who has joined his tour to work on a college research project, is completely off-limits. Drew promised her father that, once the tour was over, he would send her home pure and untouched by the rock 'n' roll world. But he has never been so tempted by anyone in his entire life. How is he going to make it through this tour without giving in to the urge to drag her into his arms and kiss her breathless?
Ashley has always lived by the rules. But from the moment she meets Drew, none of those rules make sense anymore. Not only does Drew's music affect her deeply…but she's never wanted to kiss anyone so badly…
---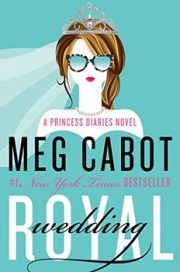 Royal Wedding
by Meg Cabot
BARGAIN
From the #1 New York Times bestselling author of the Princess Diaries series, comes the very first adult installment, which follows Princess Mia and her Prince Charming as they plan their fairy tale wedding—but a few poisoned apples could turn this happily-ever-after into a royal nightmare.
For Princess Mia, the past five years since college graduation have been a whirlwind of activity, what with living in New York City, running her new teen community center, being madly in love, and attending royal engagements. And speaking of engagements. Mia's gorgeous longtime boyfriend Michael managed to clear both their schedules…
---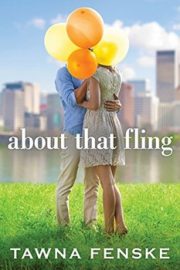 About That Fling
by Tawna Fenske
BARGAIN
As the top PR person for the Belmont Health System, bright, beautiful Jenna McArthur knows how to spin bad news and make it sound good. But when her adorable Aunt Gertie—a secret romance writer—urges Jenna to embrace her wild side, Jenna tumbles into bed with Adam Thomas, a guy she's just met, for a fun and fantastic one-night stand. Too bad Adam is the one guy who's totally off-limits. There aren't enough clever words in the world to spin the story in a way that won't wreck Jenna's closest friendship or destroy her job.
With the irresistible Adam always around her at work, wearing an aura of temptation like a fabulous cologne, Jenna has to hold tight to her senses to avoid falling for him. Will he take her to the heights of pleasure again—or will their attraction destroy everything she's worked for?
---
Heart of Mine
by Caroline Fyffe
BARGAIN
Emma Brinkman is the most eligible bachelorette in town and staying that way. After learning twice that romance is a lie, she's focused only on making the mine she and her sisters inherited a booming success. To do that, she'll need to put her trust in a notorious scoundrel. But no matter how flirtatious, handsome, or persistent he may be, Emma is interested only in his expertise in coaxing gold from the earth.
The illegitimate son of a duke, Beranger North is a reputed playboy and a self-made man who found his fortune excavating the rich and profitable American West. He's always looking for a good prospect, and Beranger sees the potential in Eden, Colorado, and in mining the affections of his fetching, if wary, new business partner.
---
Unguarded Moments
by M.L. Broome & Julie E. Soper
BARGAIN
"From the Moment We Met", the first book in the romantic saga, A Series of Moments, introduced us to Jacob Edmonton and Lilly Staver, and a love neither believed possible. But life is all about the choices you carry with you and those you leave behind. Love is no different.
Jacob made a choice. Now, in "Unguarded Moments", he realizes he's made the wrong one. The lights of Hollywood do shine, but not nearly as bright as the light of love. He's ready to fight tooth and nail to bring Lilly back into his life but is it too late to undo the damage?
---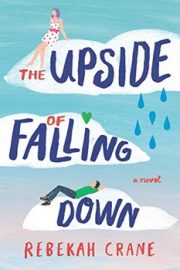 The Upside of Falling Down
by Rebekah Crane
BARGAIN
For Clementine Haas, finding herself is more than a nice idea. Ever since she woke up in an Irish hospital with complete amnesia, self-discovery has become her mission. They tell her she's the lone survivor of a plane crash. They tell her she's lucky to be alive. But she doesn't feel lucky. She feels…lost.
With the relentless Irish press bearing down on her, and a father she may not even recognize on his way from America to take her home, Clementine assumes a new identity and enlists a blue-eyed Irish stranger, Kieran O'Connell, to help her escape her forgotten life…and start a new one.
---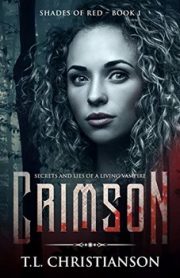 Crimson: Secrets and Lies of a Living Vampire
by T.L. Christianson
BARGAIN
When vampire Emilie discovers her neighbor dead, she's granted a new lease on her undead life. Seizing the opportunity, she takes over the newly departed identity and job as a tutor on an isolated estate in the mountains of Colorado. Having always wanted children, teaching Dr. Owen Bennett's children is her dream come true.
However, Dr. Bennett is preternaturally accomplished, handsome and eccentric, and Emilie suspects that he too is a vampire. To add to the mystery, his wife has seemingly vanished, he's tight-lipped about who he works for, and his research is kept under lock and key. After uncovering one of his secrets that could have severe repercussions for all of her kind, Emilie is swiftly kidnapped by a gang of vampires and forced to make an unthinkable choice…