Monday's Top Romantic eBooks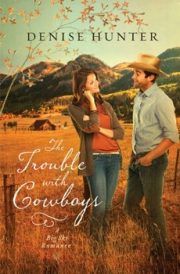 The Trouble with Cowboys
by Denise Hunter
BARGAIN
Annie Wilkerson is Moose Creek's premiere horse trainer and equine columnist for Montana Living. Money is tight as she tries to put her kid-sister through college and provide for her young nephew. When Annie's column is cancelled, she's given first shot at a new lovelorn column-and she can't afford to turn it down. Only problem is . . . Annie's never been in love.
Always resourceful, she reluctantly strikes a deal with the town's smooth-talking ladies' man Dylan Taylor: She'll work with his ailing horse, Braveheart, if he'll help her answer the reader letters. Working closely with Dylan is harder than Annie imagined, and she quickly realizes she may have misjudged him. But her unwavering conviction that cowboys are nothing but trouble has kept her heart safe for years. And she can't risk getting hurt now.
---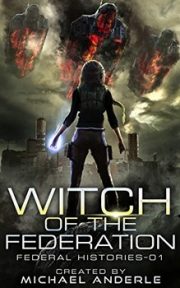 Witch Of The Federation
by Michael Anderle
BARGAIN
The future has amazing technology. Our alien allies have magic. Together, we are building a training system to teach the best of humanity to go to the stars. But the training is monumentally expensive.
Stephanie Morgana is a genius, she just doesn't know it. The Artificial Intelligence which runs the Virtual World is charged with testing Stephanie, a task it has never performed before. The Earth and their allies, may never be the same again. Will Stephanie pass the test and be moved to the advanced preparatory schools, or will the system miss her? Will the AI be able to judge a human's potential in an area where it has no existing test data to compare?
---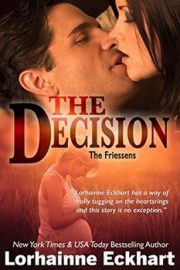 The Decision
by Lorhainne Eckhart
BARGAIN
The Friessens, stars of the bestselling series, are back with THE DECISION, another heartwarming fan favorite romance from New York Times and USA Today bestselling author Lorhainne Eckhart.
Emily Friessen has everything a woman could want: a husband who's the love of her life, a family that stands together, and children she wouldn't trade for anything. To everyone around her, she's confident and strong–but then, she has to be with a man like Brad, who is all about family and too handsome for his own good…
---
Thirty-two-year-old Angie Powell has always spoken her mind, but in the presence of Dare Callahan she nurses a simmering rage. Three years ago, Dare returned home to rural Montana and opened a hunting business to rival Angie's own, forcing her to close up shop.
The infuriatingly attractive Iraq war vet even had the nerve to ask Angie out, not once but twice. Before Angie leaves town, she organizes one last trip into the wilderness with a client. But the adrenaline-fueled adventure turns deadly when Angie witnesses a cold-blooded murder and finds herself on the wrong side of a gun. Then a bear comes crashing through the woods—changing the dark game completely…
---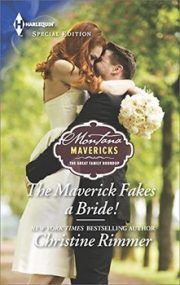 The Maverick Fakes a Bride!
by Christine Rimmer
BARGAIN
All the single ladies in Rust Creek Falls know Travis Dalton. And they all know the sexy, rascally rancher is not the marrying kind. So how is it that our town's most notorious bachelor has wound up engaged on a Western reality TV show?
We here at the Gazette are pleased The Great Roundup has chosen our hometown heartbreaker as a contestant. And we are definitely rooting for Travis's unexpected union with childhood friend Brenna O'Reilly, the one girl we believe can keep this cowboy on his toes. But is it true this betrothal is strictly a fabrication for the cameras? Pass the popcorn, dear readers. We suspect this made-for-TV romance could be headed straight for a Hollywood happy ending!
---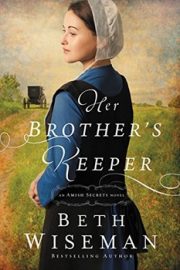 Her Brother's Keeper
by Beth Wiseman
BARGAIN
Charlotte Dolinsky is not above playing dress-up and telling a few lies to find out what happened to her only brother. In fact, that is exactly what she's come to Lancaster County to do. Now, calling herself Mary and slipping on a kapp, Charlotte will lie her way into the confidence of anyone who knows why Ethan had to die. Unless she gets found out first.
But when Charlotte befriends a quiet Amish man named Isaac Miller, she begins to rethink her motives. And with a little help from a friend back home, Charlotte might find out that love comes packaged in ways she couldn't have foreseen…
---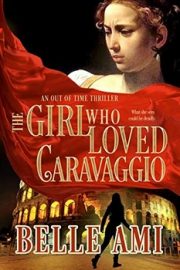 The Girl Who Loved Caravaggio
by Belle Ami
BARGAIN
From the Amazon #1 bestselling author of The Girl Who Knew da Vinci comes the second book in the breathtaking Out of Time Thriller Series.
Art historian Angela Renatus knows she's different. She can see into the past–into the lives of the greatest artists of all time–but are her visions a gift or a curse? Angela and her fiancé, Alex Caine–a former Navy Seal turned private detective–recover precious works of art for private collectors, museums, and galleries. Enlisted by the Uffizi Gallery in Florence Angela and Alex investigate what is considered one of the greatest art heists in history–the theft of Caravaggio's "Nativity". But the deeper they delve into Caravaggio's life, the more Angela realizes that her visions about the tortured artist go far beyond the missing masterpiece…
---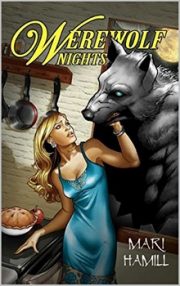 Werewolf Nights
by Mari Hamill
BARGAIN
Mari Hamill blends fantasy, intrigue, and passion to create a chilling, unique story. Threatened by financial ruin, widowed bakery owner Catherine Mercy leads a solitary life with more interest in reading about werewolf lore than in finding a man. Her one true love disappeared after high school and her now deceased husband kept her trapped in the house claiming that a werewolf might hunt her down one day, just as her grandmother repeatedly warned her.
When Hollywood interrupts the town's monotony by shooting a werewolf movie on location, Catherine's best friend Anne pushes her to audition. Already in her thirties, Catherine feels ridiculous trying to become an actress, but lands the leading role.