Tuesday's Top Romantic eBooks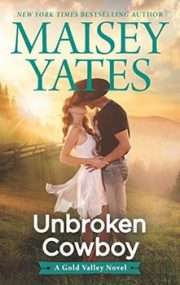 Unbroken Cowboy
by Maisey Yates
BARGAIN
Dane Parker traded in his trailer-park roots for glory as a bull rider. But when a serious injury sidelines him for months, it's the first time he can't just pull himself up by his bootstraps. The last thing he wants to deal with is sweet family friend Bea treating him like one of her wounded animals—or the unexpected attraction that suddenly flares between them.
Beatrix Leighton has loved Dane for years, while he's always seen her as another sister. When she enlists his help to start her animal sanctuary, she thinks it will give him purpose. Instead, it brings all the desire she feels for him to the boiling point. Bea's father taught her early on that love means loss. But could her forbidden crush turn into a love that will last a lifetime?
---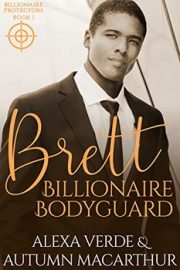 Brett, Billionaire Bodyguard
by Alexa Verde & Autumn Macarthur
BARGAIN
When his stepbrother disappears and his niece and nephew are in danger, billionaire security expert Brett Jarvis doesn't hesitate. His responsibility is keep the twins safe. Even when they come as a package deal with their pretty, faith-filled nanny. Being forced to spend more time with her convinces him he's not the man for her. She's a forever kind of girl, and he can't offer her that.
Ashley Lamott won't leave the children she cares for when their lives are threatened. But that means going on the run with their uncle. Surely she can deal with her attraction to the man she's spent the past year avoiding. In her experience, men don't stay around, especially men like Brett. The last thing she wants is to fall for him.
---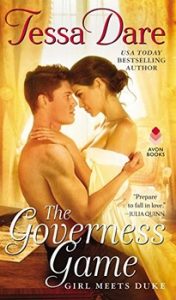 The Governess Game: Girl Meets Duke
by Tessa Dare
BARGAIN
After her livelihood slips through her fingers, Alexandra Mountbatten takes on an impossible post: transforming a pair of wild orphans into proper young ladies. However, the girls don't need discipline. They need a loving home. Try telling that to their guardian, Chase Reynaud: duke's heir in the streets and devil in the sheets. The ladies of London have tried—and failed—to make him settle down. Somehow, Alexandra must reach his heart…without risking her own.
Like any self-respecting libertine, Chase lives by one rule: no attachments. When a stubborn little governess tries to reform him, he decides to give her an education—in pleasure. That should prove he can't be tamed. But Alexandra is more than he bargained for: clever, perceptive, passionate. She refuses to see him as a lost cause. Soon the walls around Chase's heart are crumbling…and he's in danger of falling, hard.
---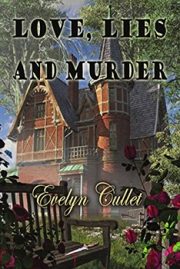 Love, Lies and Murder
by Evelyn Cullet
BARGAIN
Charlotte's best friend, dubious globe-trotter and mystery author, Jane Marshall, arrives back in town only to stumble across the gruesome corpse of the town's millionaire industrialist. When Jane becomes determined to find the killer, Charlotte joins forces with her friend to ease her heartbreak. In the process, the two self-appointed sleuths turn their small town upside down.
Charlotte is endearingly impractical as her impulsive choices lead her into and out of peril, with only the wry and often-misguided advice of the capricious Jane to guide her. Eldridge Corners is rich with quirky, small town personalities who both aid and thwart the young women's quest as they discover that people are not always who they seem, and a single error in judgment can prove fatal.
---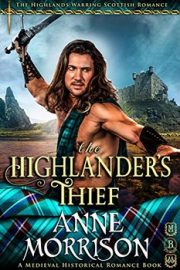 The Highlander's Thief
by Anne Morrison
BARGAIN
Mary Clintlock is known as the famous Peregrine – the mysterious thief who robs smugglers and Englishmen. Ross MacKinnon, Highlander captain of the Sea Hawk, has had his cargo stolen one too many times by the Peregrine. He has nothing but hatred for the thief.
When Ross finds an unconscious girl on the road during a driving storm, he has no idea that she is the mysterious Peregrine. And that's just the beginning of the story for the smuggler and thief. As the Highlands go to war once again with England, Ross and Mary find themselves tangled in royal plots…
---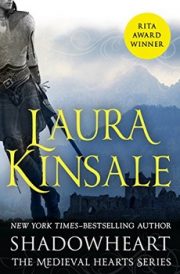 Shadowheart
by Laura Kinsale
BARGAIN
As the last unmarried princess of Monteverde, Elayne is trapped in a marital bond when her hand is promised to the land's ruler. On the voyage to meet her future husband, she is captured by Allegreto Navona—the living embodiment of the dark angel she's seen in dreams. Endowed with godlike beauty, his eyes burn bright with sin. A woman of modesty would flee such a man. But try as she might, a wanton hunger binds her to his side . . .
Trained as an assassin, Allegreto is the bastard son of an ambitious lord who raised him to murder for control of Monteverde. Now that his father is dead, if Allegreto can make Elayne his wife, it will cleanse his tainted blood, and the country will be his…
---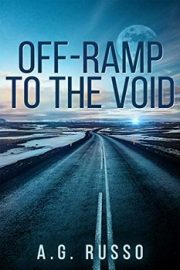 OFF-RAMP TO THE VOID
by A.G. Russo
BARGAIN
Betrayal. Few experiences are as painful, disorienting, and devastating. Reality is shattered and the void stretches ahead: black, unfathomable, and deep. Trust is broken. How can it be restored when no grace remains?
The women in these seven stories are subject to different types of betrayal. From a girl whose parents leave her an orphan to survive on her own, to an abandoned pregnant girlfriend, to a best friend's calculated disloyalty, a college girl's sizable loss, a hospital worker's misfortune to resemble a drug dealer, a woman who feels let down by life itself, and a young mother struggling with the fear of losing her child. They respond in distinctive ways, but all face wounds, losses, and life-altering setbacks.
---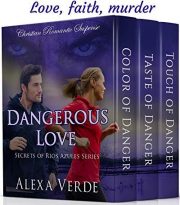 Dangerous Love
by Alexa Verde
BARGAIN
Three full-length novels in the Secrets of Rios Azules series, together for the first time in this collection! Each book features one of the childhood friends in the group nicknamed the Danger Girls, and each story is a complete romance. Color of Danger, Taste of Danger, and Touch of Danger were also published as solo books.
Welcome to Rios Azules, a small south Texas town, where rivers and emotions run deep, and the secrets are deadly.
Book 1: Color of Danger
Book 2: Taste of Danger
Book 3: Touch of Danger