Wednesday's Top Romantic eBooks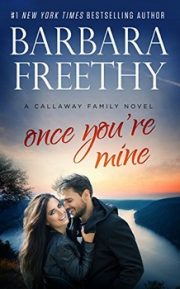 Once You're Mine
by Barbara Freethy
BARGAIN
Firefighter Dylan Callaway is no coward when it comes to running into burning buildings but running into love with a beautiful and seriously annoying brunette is another story.
Dylan first met Tori Hayden in high school when she was the irritating little sister of one of his best friends. Ten years later, Tori is a determined news reporter, who believes Dylan holds the key to solving a mysterious fire that may be part of a cover-up for murder. Tori would have rather worked with anyone other than the ruggedly sexy Dylan, who had been the star of many of her teenaged fantasies, but she needs help to get to the truth and to get justice for someone she loved…
---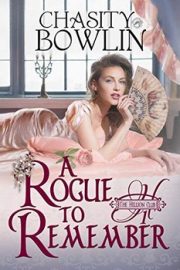 A Rogue to Remember
by Chasity Bowlin
BARGAIN
Douglas "Devil" Ashton, Lord Deveril, was forced by his father to join the army and was exiled to India. It was punishment for all his many wicked, wild and reckless ways. While serving his country, the unthinkable happens at home. Devil's sister is seduced by a fortune hunter and cast out by their father. By the time Devil returns to England, he's too late to save her… but if he can obtain the right governess, one who specializes in working with children others have deemed unmanageable, he might be able to save his niece.
There is only one problem – no respectable woman would ever consent to be employed in the house of the Devil Lord. If she did, she'd never be able to be employed elsewhere again, as his very name is synonymous with ruin…
---
Absent in the Spring
by Carrie Elks
BARGAIN
A successful lawyer, and the eldest of four sisters, Lucy Shakespeare is used to being in control of everything and everyone around her, most particularly herself. Until she meets the gorgeous businessman Lachlan MacLeish.
Lachlan's used to having the best, so when he needs a lawyer, Lucy is the one he hires. His inheritance is suddenly in doubt, thanks to his furious half-brother, and there's no way he's going down without a fight. The last thing he needs is a distraction, but as soon as he sets eyes on Lucy, he knows he's in trouble…
---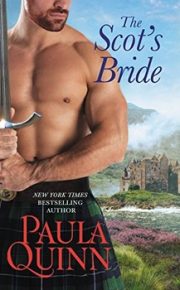 The Scot's Bride
by Paula Quinn
BARGAIN
Highlander Patrick MacGregor likes his life just the way it is. Fighting for his coin, enjoying a woman's charms, and bearing no responsibility at all? Aye, that's the life for him. That is, until Patrick sees her–a raven-haired beauty with eyes as dark as midnight. Patrick swore never to fall in love. Not even with a lass as wild as he…especially when she's from a rival clan.
Charlotte Cunningham knows Patrick is trouble the moment she sets eyes on him. Her only goal is to escape the possibility of marriage. Any marriage. But as the summer days turn into sultry nights, enticing her beyond reason, Charlie is forced to choose between the freedom she craves and the reckless rogue she can't forget.
---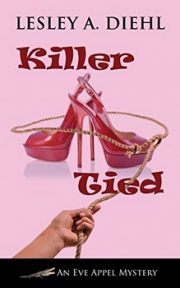 Killer Tied
by Lesley A. Diehl
BARGAIN
Eve Appel Egret is adjusting to married life with Sammy and their three adopted sons in Sabal Bay, Florida. While still running her consignment stores, she is going pro with her sleuthing by becoming an apprentice to a private detective.
Until her marriage, Eve's only "family" was her grandmother Grandy, who raised her after her parents died in a boating accident. Now, in addition to her husband and sons, she has a father-in-law who clearly dislikes her. Sammy's father, a full-blooded Miccosukee Indian long presumed dead, has emerged from the swamps where he's been living like a hermit, and he isn't happy about Eve's marriage to his half-Miccosukee, half-white son.
---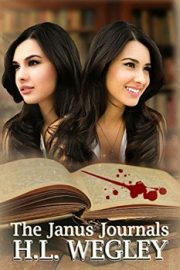 The Janus Journals
by H. L. Wegley
BARGAIN
Will probing the past, through her father's secret journals, save her future?
For recent college graduate, Alisa (Allie) Petrenko, the Cold War never ended, and events set in motion years ago have endangered this innocent young woman. When her father is murdered, he left her with a warning, an assassin on her trail, and his secret history contained in a set of journals. As Allie tries to elude the assassin and read the journals, she learns that the loving father who raised her was not the man he appeared to be, and the man she must now trust with her life is someone Allie must never trust with her heart.
---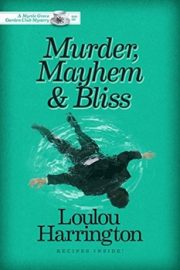 Murder, Mayhem and Bliss
by Loulou Harrington
BARGAIN
Nothing much happens in Myrtle Grove, Oklahoma. So when prominent businessman Harry Kerr is discovered face down in his pool shortly after dawn, the breakfast crowd in Jesse Camden's tearoom is buzzing. Recognizing the name, Jesse hurries to her friend Vivian Windsor, Myrtle Grove's resident oil heiress. Vivian is the great-aunt to Bliss Kerr, widow of the deceased and soon-to-be prime suspect in his suspicious death.
Clearing Bliss and finding the real murderer isn't what Jesse means when she offers her assistance. And wrangling an eager band of helpers while chasing a tangle of leads across the countryside, tripping over deputies and evidence along the way…
---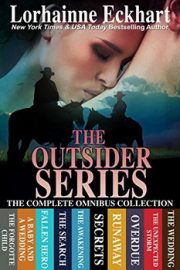 The Outsider Series: The Complete Omnibus Collection
by Lorhainne Eckhart
BARGAIN
Fall in love with the Friessen men and the women they love in New York Times & USA Today Bestselling Author Lorhainne Eckhart's big family romance series.
In THE OUTSIDER SERIES: THE COMPLETE OMNIBUS COLLECTION, included are all the books and short stories of the hot and sexy Friessen men and the strong and vulnerable women they love. "Loved this book series! I just couldn't get enough of the characters, and ended up reading the whole set in a day." Reviewer – Jen