Thursday's Top Romantic eBooks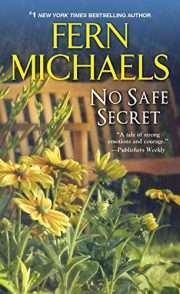 No Safe Secret
by Fern Michaels
BARGAIN
From her silver Mercedes to her designer kitchen, Molly's life is gleaming and beautiful—at least on the surface. But no one in her exclusive neighborhood in Goldenhills, Massachusetts, knows what living with her demanding husband Tanner is really like. They know even less about the life she left behind in Florida almost two decades ago.
Back then, Molly was Maddy Carmichael, living with her twin brother and neglectful mother in a run-down trailer park amid the orange groves of Florida. After the terrible events of her high school prom night, Molly fled north and reinvented herself. Now the veneer of Molly's polished existence is finally cracking—and Molly must find the strength to become the woman she once hoped to be.
---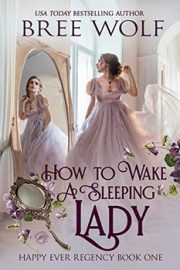 How To Wake A Sleeping Lady
by Bree Wolf
BARGAIN
After being swept out to sea, Nessa Barrett, Countess of Wentford, is nursed back to health at an abbey. While her body heals quickly, her mind remains lost to her. Three years pass and Martha–as the nuns name her−settles into her new life…until one day a man shows up on the abbey's doorstep, claiming that she is his long-lost wife.
Grant Barrett, Earl of Wentford, has followed countless leads searching for his wife and, yet, he'd never allowed himself to believe that he would ever find her alive. And then after three years, he sets foot into a remote abbey and his heart reawakens. Overwhelmed, Grant is shocked to learn that his wife remembers neither him nor herself…
---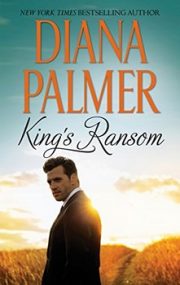 King's Ransom
by Diana Palmer
BARGAIN
Enjoy this fan-favorite contemporary romance from New York Times bestselling author Diana Palmer
Who is the stranger living in Brianna Scott's apartment? Ahmed ben Rashid claims to be a foreign diplomat in need of a hiding place. Though Brianna needs Ahmed's help to take care of her brother, she isn't about to play housemaid to some overbearing sheikh. Soon Brianna discovers Ahmed has the demeanor of a king. Yet the biggest surprise is "His Majesty's" demand that she become his bride. But Brianna isn't walking down the aisle until her royal suitor learns a much-needed lesson—in love.
---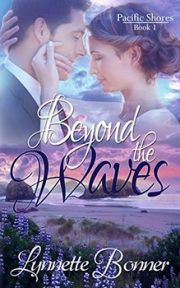 Beyond the Waves
by Lynnette Bonner
BARGAIN
Her high school sweetheart–the one who broke her heart, not once, but twice–is now a respectable cop. He's back in town and wants another chance at love.
Taysia Green nearly chokes on her water when Officer Kylen Sumner shows up in her office claiming he's back in town because he loves her. Since he's broken her heart more than once, and she recently started dating youth pastor Blaine Pittman, she wants absolutely nothing to do with Kylen. But he's been asked to stand in as the mediator between Taysia and wannabe model Sophia Clinesmith, who twisted her ankle in the parking lot of Taysia's business and is threatening a lawsuit…
---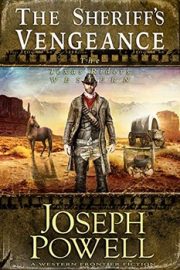 The Sheriff's Vengeance
by Joseph Powell
BARGAIN
Sheriff Dusty Hicks has spent his life protecting others, but now he's facing a new kind of danger. It's a kind of evil he's never had to battle before, but he's willing to go to war if it means saving the lives of dozens of young girls.
One-eyed Joe Pearson and his gang have a taste for the innocent. Joe likes his women young. He likes it even more when they're scared. He's ready to give up thieving, but only if he can bring money in through his brothels. That means he needs more women, no matter their age. At first, fighting Joe and his gang was just part of Dusty's duty. When Joe took the woman Dusty loved, things got personal. But Joe's got a lot of men, and Dusty's outnumbered. Can Dusty beat Joe before he ruins another life, or is this one war Dusty can't win?
---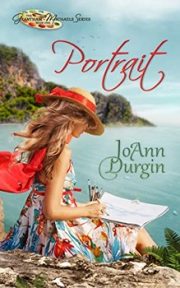 Portrait
by JoAnn Durgin
BARGAIN
From the USA Today bestselling author of The Lewis Legacy Series. 
Once upon a time, when she believed in fairy tales, ten-year-old Lianna Chandler had a dream. As the princess of a faraway land, she stood by the shoreline at sunset as her prince galloped toward her on a magnificent white horse. Now, sixteen years later and happily prince-less, Lianna co-manages an art gallery and is a promising portrait artist in the charming land of Carmel-by-the-Sea. When she meets Evan Michaels, a man who embodies the handsome prince of her childhood dream, can she move away from past heartbreak to embrace her own happily ever after?
---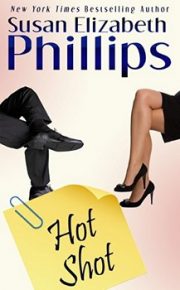 Hot Shot
by Susan Elizabeth Phillips
BARGAIN
In a single, impulsive act, Susannah Faulconer, the daughter of one of the country's most powerful industrialists, follows her heart and finds herself severed from her family and everything familiar.
Now she's the only woman in a world of men…and no etiquette book can teach her how to survive. There's Sam, the charismatic visionary; Yank, the fascinating inventor; and Mitch, the troubled corporate genius. Together, they will force Susannah into the biggest challenge of her life and a bold experiment that will change them all forever.
---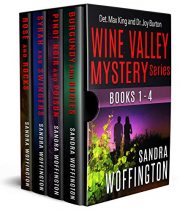 Wine Valley Mystery Books 1-4
by Sandra Woffington
BARGAIN
Wine Valley Mystery Series pairs just the right wine with just the right murder!
BURGUNDY AND BODIES, Book 1: If the Addams family's daughter Wednesday grew up to become a forensic psychologist, she would be Dr. Joy Burton–and Detective Max King's worst nightmare. In this thrilling page-turner, a beautiful blond is found dead by a creek after a poker game. The suspect pool includes the chief of police. While solving the crime, Max and Joy dissect their bizarre shared lives before being adopted by two different fathers… Also includes: PINOT NOIR AND POISON, Book 2, SYRAH AND SWINGERS, Book 3, ROSÉ AND ROCKS, Book 4. Step into the vineyards and revel in the wicked world of Wine Valley. Get your boxed set today!