Sunday's Top Romantic eBooks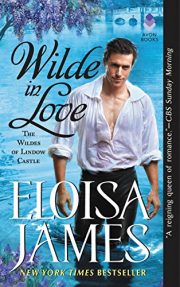 Wilde in Love
by Eloisa James
BARGAIN
Lord Alaric Wilde, son of the Duke of Lindow, is the most celebrated man in England, revered for his dangerous adventures and rakish good looks. Arriving home from years abroad, he has no idea of his own celebrity until his boat is met by mobs of screaming ladies. Alaric escapes to his father's castle, but just as he grasps that he's not only famous but notorious, he encounters the very private, very witty, Miss Willa Ffynche.
Willa presents the façade of a serene young lady to the world. Her love of books and bawdy jokes is purely for the delight of her intimate friends. She wants nothing to do with a man whose private life is splashed over every newspaper.
---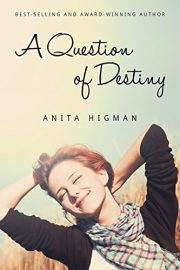 A Question of Destiny
by Anita Higman
BARGAIN
Lucy O'Brien is about to be given ten million dollars and a chance to live a life she never imagined. Will this new found wealth be Lucy's undoing, or can she rise above the temptations within high society and choose to become a nobler version of herself?
And will the solitary Andrew Whitfield – a man who watches over Lucy as she adapts to her new lifestyle – cause her to close the door on her dreams or be the key that opens the rest of Lucy's destiny?
---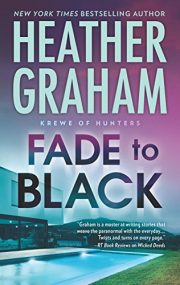 Fade to Black
by Heather Graham
BARGAIN
Where dreams go to die… Starring in a cult TV show was a blessing for Marnie Davante, especially now that her former fame could support her future dream of starting a children's theater. So she'll work the convention circuit. But then a costar is brazenly murdered in front of her. With a killer who vanishes into thin air with seemingly inhuman skill, and strange events plaguing Marnie, she feels she can't even trust her own senses.
Although his dear departed parents were famous actors, PI Bryan McFadden is about as far from Hollywood as you can get.
---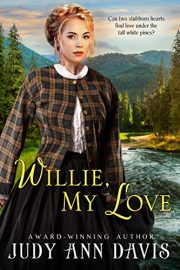 Willie, My Love
by Judy Ann Davis
BARGAIN
The year is 1856. White pine is king of the forest. The last thing Jonathan Wain wants to do is ride miles through Pennsylvania's wilderness to help his father's logging partner in the small settlement of Clearfield. His family owns clipper ships in the Chesapeake Bay that carry the coveted logs to the markets each spring, and they can't afford a loss.
The last thing Wilhelmina Wydcliffe wants is a handsome sea captain from Maryland meddling in her father's logging operations under attack by unknown enemies…
---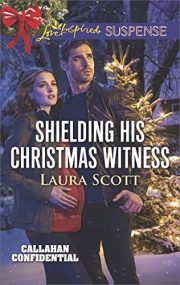 Shielding His Christmas Witness
by Laura Scott
BARGAIN
A PROTECTOR FOR HER CHILD
Days away from testifying in a bank robbery and murder case, witness Kari Danville's safe house is breached, forcing her to run for her life. Scared, alone and pregnant, her only hope for survival rests in the protection of FBI agent Marc Callahan. With everyone in uniform a suspect, Marc goes rogue to keep her alive. Deep in hiding as the holidays approach, the vulnerable mother-to-be proves a dangerous distraction. But Marc can't lose another witness on his watch. As the Christmastime trial draws near, the killer stalks ever closer. And Marc must find a way to shield Kari – and her unborn baby – long enough for justice to be served.
---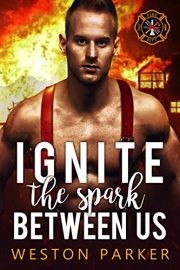 Ignite The Spark Between Us
by Weston Parker
BARGAIN
I'll never love again after losing my wife. There's no time for it anyway. My daughter is my main focus, along with fighting fires for a living. I've closed up my heart and decided the bachelor life is for me. Or that was the plan. And yet there's something about my daughter's teacher. The woman unravels me–one smile at a time. Too bad she's off limits.
A casual fling would be nice. But no, it's not right. Unfortunately, the pretty woman who's staining my dreams disagrees. She wants what I want, and so much more…
---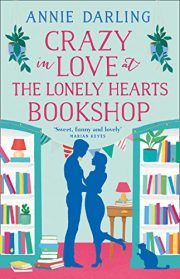 Crazy in Love at the Lonely Hearts Bookshop
by Annie Darling
BARGAIN
Nina is addicted to bad boys, the wilder, the better. Despite her friends' misgivings, she firmly believes that true love only takes one form: wild, full of passion and fire and punctuated by tempestuous arguments. She won't settle for anything less.
But years of swiping right has uncovered nothing but losers and flings, and Nina is no closer to finding her One True Love than she ever was. And when a man from her past walks into the shop Nina knows she has nothing to fear: the geekiest boy in her school has become a boring suit with no chance of making her heart go pitter patter.
KINDLE NOOK
---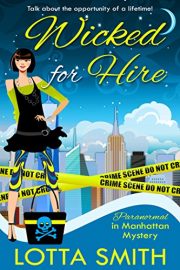 Wicked for Hire
by Lotta Smith
BARGAIN
Medical student Amanda Meyer thought she had her life all planned out until people started dying the moment they touched her. Being cleared of any wrongdoing didn't stop the medical school from expelling her, and it didn't rid her of the unfortunate nickname Grim Reaper.
Luckily, having a rep as the harbinger of death isn't a total resume killer. Rick Rowling, Special Agent for the FBI's Paranormal Cases Division recruits her to work for the Bureau as a resident witch. But the sexy, brilliant, outrageous loose cannon proves to be just as untouchable as the mysterious creature or creatures that may be responsible for the seemingly unsolvable murder that becomes their first case together…
KINDLE NOOK