Monday's Top Romantic eBooks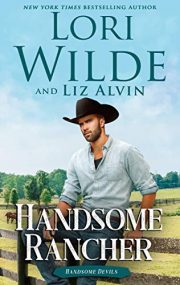 Handsome Rancher
by Lori Wilde, Liz Alvin
BARGAIN
Chase Barrett, is on the bachelor block thanks to his matchmaking sister, Leigh. She's determined to do away with her three overprotective brothers—but in the nicest possible way!
She's got Megan Kendall finally doing something about her hidden, long-held feelings for Chase—the rancher's always insisted there's no such thing as true love.
But will Megan and the Barrett family turn Chase into a true believer instead?
---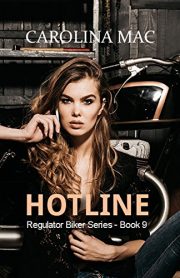 Hotline
by Carolina Mac
BARGAIN
With the construction of the safe-house finally complete, Annie embarks on the dangerous task of rescuing juveniles from biker gangs all over Texas. When a freak accident tears her personal life to shreds, she struggles to stay focused on her new commitment.
About the Author: Born in Toronto, Ontario, Carolina Mac is a literature graduate, a voracious reader and the author of forty books. After spending half her life with a Harley enthusiast, Carolina began writing seriously and produced The Regulator Series. A hard-hitting biker saga tempered with sizzling relationships and offbeat humor.
---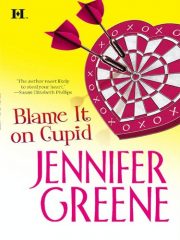 Blame it on Cupid
by Jennifer Greene
BARGAIN
Eleven-year-old Charlene is not impressed with Merry, her new guardian. Clearly the woman needs some major help in the parenting department. Their neighbor Jack could be the right man for the job—but it doesn't look as though the two grown-ups are ever going to get together without help.
Jack recognizes a short-distance runner when he sees one, and Merry fits the bill. The gorgeous party girl is so unprepared to take charge of the totally fun-proof Charlene, he almost feels sorry for her. Almost.
---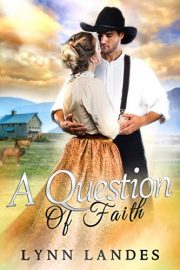 A Question of Faith
by Lynn Landes
BARGAIN
Abbilene loses her husband and her dreams in the fire that destroys the flour mill. The town is crying out for answers, and the Mayor promises justice. During the reading of her husband's will, Abbilene's faith is tested when she discovers the true depths of his betrayal. She will inherit the mill and the money to rebuild as long as she adopts his son, left in an orphanage in San Francisco. The son no one knew existed. How can she love a child her husband fathered with another woman?
Tucker Manning, childhood friend and Sheriff, is ordered by the Mayor to uncover the truth of the explosion that took eight lives. He doesn't believe the rumors around town about Abbilene and Sterling, her husband's cousin. Could the woman he grew up with have planned and plotted to get rid of her husband and inherit the mill?
---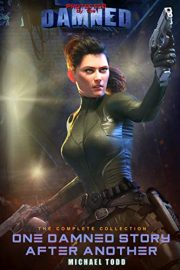 One Damned Story After Another
by Multiple Authors
BARGAIN
Katie Maddison never wanted to learn how to kick a demon's ass, all she was doing was helping a fellow university student with his Chem homework.  AMAZON Top 100 Bestselling Author
Demon Hunters, Demon Fighters … Known as The Damned. People possessed by Demons, but still remaining in control of their bodies. One of the most powerful Demon's in Hell can't defeat his sister, so he sets her up to be sacrificed and killed. The only problem? The human she possesses retained her sanity and together they might be a catalyst to change the future of the war.
---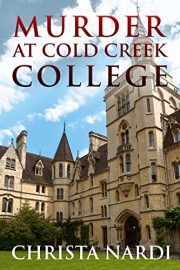 Murder at Cold Creek College
by Christa Nardi
BARGAIN
A dead body isn't the best way to start a semester or a romance.
Sheridan Hendley is a professor and psychologist, not a sleuth. When her colleague is murdered and her good friend becomes the prime suspect, her curiosity and logical mind have her putting pieces together. It also becomes apparent that Sheridan is attracted to the handsome Detective. As Sheridan tries to connect all the people in Adam's life, she finds that many women have a motive for Adam's murder. When Sheridan's tires are slashed and then she is assaulted, it's clear someone is afraid she's getting too close.
---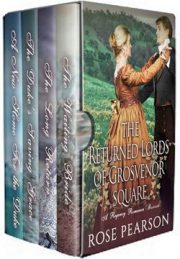 The Returned Lords of Grosvenor Square Boxset
by Rose Pearson
BARGAIN
Four full length Regency romance stories about lords who returned from war and business abroad to find everything has changed. They will need to overcome personal challenges to find their place in the world again and the challenges are fierce for the ladies who come to love and support them! Can they overcome their problems and find love?
The Waiting Bride
The Long Return
The Duke's Saving Grace
A New Home for the Duke
---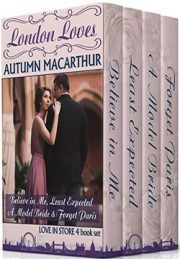 London Loves Collection
by Autumn Macarthur
BARGAIN
Fall in love with these uplifting and inspirational romances set in London, Paris, and Edinburgh!
In the Love in Store series of sweet and clean Christian romances celebrating love and faith, together for the first time in this collection! Each story follows a different couple connected to a grand old London department store through the trials and joys of falling in love, to their commitment to a happy-ever-after. Book 1 in the series, The Wedding List is available as a solo ebook, but there's no need to read it first, as each story is a complete romance.