Thursday's Top Romantic eBooks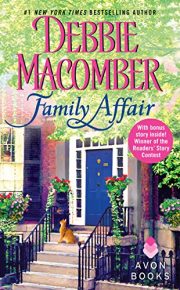 Family Affair
by Debbie Macomber
BARGAIN
#1 New York Times bestseller Debbie Macomber invites readers to an unforgettable Family Affair—a glorious celebration of heart, love, and laughter, and a delightful flourish of the Macomber magic that has made her one of the most popular authors in contemporary romance fiction.
A gorgeous new edition of this poignant love story by the much beloved author of Mrs. Miracle—available for the first time in over a decade – Family Affair is alive with the charm, wit, and deep, heartwarming emotion that have become Debbie Macomber hallmarks.
---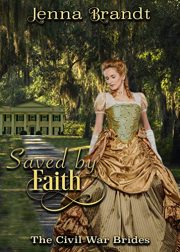 Saved by Faith
by Jenna Brandt
BARGAIN
Before America was divided by civil war, Faith Abernathy and Nathan Maddox were set to be married, but everything was put on hold when Nathan was conscripted to join the Confederate military. Faith works hard on her family's plantation in Myrtle Grove, South Carolina, knowing that while she fights for her family's survival, she must also pray for the safe return of the soldier they all love.
After being forced to return to a life Nathan tried to leave behind, he is taken prisoner…
---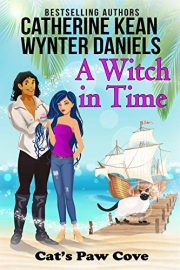 A Witch in Time
by Wynter Daniels, Catherine Kean
BARGAIN
Welcome to Cat's Paw Cove, Florida—an enchanting seaside town and favorite tourist destination. But there's something unusual about the locals, both human and feline. The popular Shipwreck Museum might just take you back in time, and the historic Sherwood House holds secrets, old and new.
Adopt a furever friend at the Cove Cat Café, treat yourself to a psychic reading at Eye of Newt metaphysical shop, pick up a special trinket from Black Cat Antiquities. And don't be surprised if you find your heart in the magic of Cat's Paw Cove.
---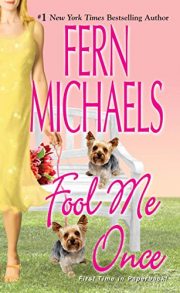 Fool Me Once
by Fern Michaels
BARGAIN
With a spark of romance and a bevy of chaotic canines (Romantic Times), #1 New York Times bestselling author Fern Michaels delivers a wonderfully entertaining novel about the things we do to protect the ones we love and the happiness life can bring when we least expect it…
Olivia Lowell always believed her father's claim that her mother died in childbirth, until the shocking day a lawyer informs her that her mother has just passed away, leaving her a fortune. However, the money comes with a caveat. In her will, Olivia's mother reveals that she and two college friends committed a crime long ago, and now she wants Olivia to track down her accomplices and convince them to come clean.
---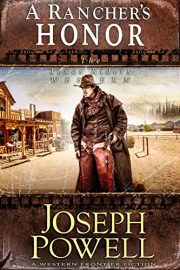 A Rancher's Honor
by Joseph Powell
BARGAIN
He refused to go looking for trouble until trouble went and found him. Grover Knox has spent a quiet life raising his fifteen-year-old son and working his ranch. When strange lights start appearing on his property, Grover would rather ignore them than investigate. But … he can't ignore the bullets when they start flying.
Ellis Rogers has spent the last twenty years robbing, killing, and searching for his daughter Pearl. Now that he's finally tracked her down, he's taking her. Whether she wants to go with him or not.
---
The Long Way Home
by Judah Knight
BARGAIN
When Meg was stranded in the Bahamas, her life was dramatically changed through an encounter with an old friend that turned into adventure, danger, and discovery.
Meg Freeman and Jon Davenport began a surprising adventure, connected to a 17th century, shipwrecked Spanish galleon. Both Freeman and Davenport had experienced the sorrow of losing a spouse, but they found a renewed friendship as they had an amazing undersea discovery and encountered terrorists along the way.
Join this couple's adventure of romance and suspense where the long way home became a ride that would change their lives forever.
---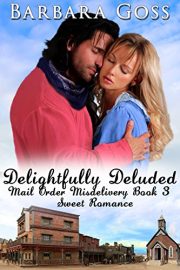 Delightfully Deluded
by Barbara Goss
BARGAIN
Can true love win against: desperation, animosity, and deceit?
Eden Jamison decides to become a mail order bride to escape her lonely life, and ends up with an undesirable intended. She manages to escape him by dressing as a lad and fleeing, but in the process, ends up owing a debt she isn't able to repay""at least with money. Andrew Mayfield vows she'll walk all the way to Hays with him, doing all the work along the way to repay him. Andrew is furious with "Eddie", and Eden finds Andrew bossy and irritating…
---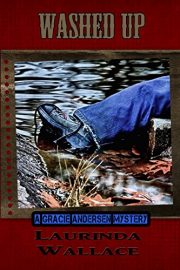 Washed Up
by Laurinda Wallace
BARGAIN
A Gracie Andersen Mystery Novella.
Gracie's vacation to Arizona to sort out her relationship with Deputy Marc Stevens immediately turns deadly. A battered body in a mountain stream, suspicious treasure hunters, and a missing teen are players in a dangerous drug cartel case. Her romantic life may fizzle as Marc focuses on the investigation, leaving her to explore on her own. A spur-of-the-moment hiking trip with her B & B hostess leads the pair to discover a crucial piece of evidence in an unmapped cave. That's when her vacation in the high desert heats up.