Wednesday's Top Romantic eBooks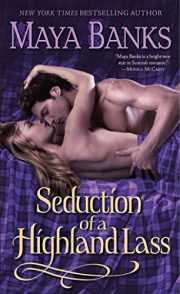 Seduction of a Highland Lass
by Maya Banks
BARGAIN
Fiercely loyal to his elder brother, Alaric McCabe leads his clan in the fight for their birthright. Now he is prepared to wed for duty, as well. But on his way to claim the hand of Rionna McDonald, daughter of a neighboring chieftain, he is ambushed and left for dead. Miraculously, his life is saved by the soft touch of a Highland angel, a courageous beauty who will put to the test his fealty to his clan, his honor, and his deepest desires.
An outcast from her own clan, Keeley McDonald was betrayed by those she loved and trusted. When the wounded warrior falls from his horse, she is drawn to his strong, lean body.
---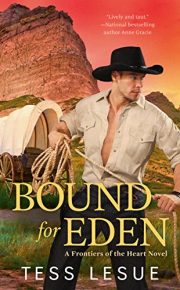 Bound for Eden
by Tess LeSue
BARGAIN
Fleeing from the murderous Grady brothers, Alexandra disguises herself as a boy and joins a frontier party heading West, with her brother and sister in tow. The wagon train is captained by the irresistible Luke Slater, who's never met a woman he couldn't charm.
At first, Alex can't believe the way every woman in town falls at Luke's feet, including her suddenly flirtatious sister. But when she sees him naked in the bathtub, she finds herself swooning over him too. If only she could wash the muck of her face and show him who she really is. Unfortunately she has more pressing concerns…
---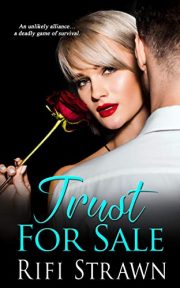 Trust For Sale
by Rifi Strawn
BARGAIN
An unlikely alliance . . . a deadly game of survival.
Tanya Kozlov's life depends on blackmailing Louisiana billionaire Charles Dugan. She travels from Moscow to the hot, humid climate of New Orleans to finish a job she hates. When he turns the tables and outsmarts her boss, she begs the brilliant resort owner to rescue her from the eastern European mob. In exchange, she shares information that will help him discover his enemy. And to prove her loyalty, she sheds her past and embraces his world of fantasy.
---
I don't know who I am or where I came from. The only thing I do know is that I'm running from something…
When I'm taken prisoner to be thrust into a lifetime of prostitution, I learn I'm an angel. Yes, I bear the markings on my back: markings that reveal my wings have been removed. But when my only ally, a foul-mouthed sprite, insists my wings are intact, I realize the danger I'm facing.
I need protection. And that protection can only come from three magically powerful men who were destined to protect the balance between shadow and light…
---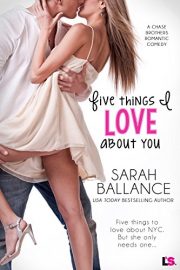 Five Things I Love About You
by Sarah Ballance
BARGAIN
California landscape artist Estelle Donovan hates big cities. Between the grime, the smell, all the drab concrete, and the suffocating summer heat, how can anyone breathe? Housesitting her brother's New York apartment, complete with broken elevator and smoking air conditioner, is her kind of hell. It's only for two weeks, though. What could possibly go wrong?
Dumping a jar of pickles on the hot girl at the grocery store wasn't Crosby Chase's finest hour, nor was getting bitten in the butt by the demonic cat on her fire escape.
---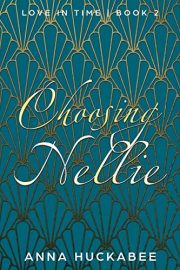 Choosing Nellie
by Anna Huckabee
BARGAIN
Nellie has been jilted. Twice. Now, living in Boston with her aunt and uncle, she can't seem to get out from under the stigma of those rejections. Desperate for something to give meaning and purpose to her life, she takes a job as a companion to a rich, elderly lady. But when she meets Louellen McGowen, Nellie comes face to face with the type of angry, hateful woman she will become if she doesn't make some drastic changes in her attitude and outlook on life.
Mrs. McGowen's nephew, Warren Burke, is a wealthy businessman whose import/export business requires he travel the world. He's never taken time to settle down with a home or family of his own.
---
Her Super-Secret Rebound Boyfriend
by Kerri Carpenter
BARGAIN
It wasn't shy librarian Lola McBride's idea to crash someone else's high school reunion. Her best friend made her do it, insisting that having a little fun with a super-hot rebound would make her forget about her recent breakup. That's when she meets the hottest guy she's ever seen.
Architect Luke Erickson had no idea attending his ten – year reunion would turn out to be so fun. He catches the sexy brunette in a lie, and he counters with a proposal – He'll keep her secret if she helps get his family off his back by pretending to be his girlfriend at an upcoming family reunion.
---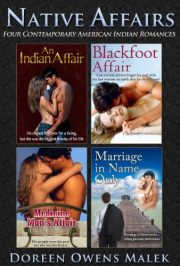 Native Affairs
by Doreen Owens Malek
BARGAIN
Four Contemporary American Indian Romances–Over 700 Pages!
AN INDIAN AFFAIR is a conflict of cultures tale about two people who have nothing in common but can't stay away from each other. BLACKFOOT AFFAIR is a tale that begins with intense antagonism between professional combatants, Marisa Hancock and Jackson Bluewolf. MEDICINE MAN'S AFFAIR is a story that shows that prejudices can poison a relationship on either side, but love can bring down these barriers and unite people of diverse backgrounds. MARRIAGE IN NAME ONLY is a reunion story disguised as a revenge tale.