Sunday's Top Romantic eBooks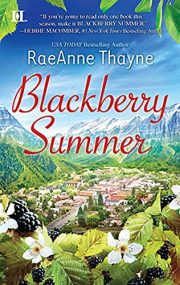 Blackberry Summer
by RaeAnne Thayne
BARGAIN
What she didn't need was a tragic car accident. As a single mom and the owner of a successful bead shop, Claire leads a predictable life in Hope's Crossing, Colorado. So what if she has no time for romance? At least, that's what she tells herself, especially when her best friend's sexy younger brother comes back to town as the new chief of police.
But when the accident forces Claire to slow down and lean on others—especially Riley McKnight—she realizes, for the first time, that things need to change.
---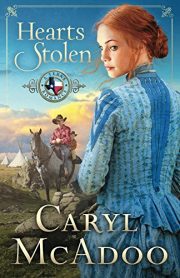 Hearts Stolen
by Caryl McAdoo
BARGAIN
Unbeknownst to loved ones, a headstrong young wife is snatched off the prairie by two Comanche braves, carried north of the Red River, and traded to their war chief for ponies. After five years, a small detail of Texas Rangers rides into camp, and she determines that day will bring freedom or death. She'll remain captive no more. Sassy Nightengale almost gives up hope until a company of Texas Rangers rides into Bold Eagle's peace camp.
She learns they've come for the negotiated exchange of stolen white women, except her name isn't on their list. Purposing in her heart to escape captivity with her blue eyed, four- year-old that day, she does everything she can to be noticed. Will Sassy and Levi find the redemption they seek for their troubled souls?
---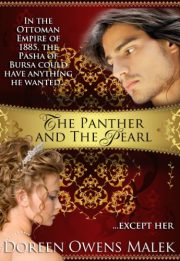 The Panther and The Pearl
by Doreen Owens Malek
BARGAIN
The American Beauty: When an innocent excursion to Constantinople took an unexpected twist, Sarah Woolcott found herself a prisoner in the harem of young and virile Kalid Shah. Headstrong and courageous, Sarah was determined to resist the handsome foreigner whose arrogance outraged her– even as his tantalizing touch promised exotic nights of fiery sensuality.
The Turkish Prince: Never had he encountered a woman who inflamed his desire like the blonde Westerner with the independent spirit. Although she spurned his passionate overtures, Kalid vowed to tempt her with his masterful skills until she became a willing companion on their journey of exquisite ecstasy!
---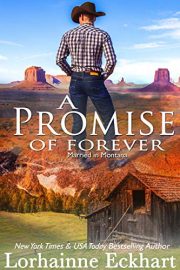 A Promise of Forever
by Lorhainne Eckhart
BARGAIN
Sheriff Blake Gatlin has moved to rural Montana for a fresh start, but when he meets Brandyne, a single mom of five struggling to make ends meet he is determined to be the only man around helping her out.
But Brandyne is determined to stand on her own two feet very aware that Blake isn't jumping in for a ready-made family. But when Brandyne's past comes knocking she is forced to decide between love and what is right for her children.
---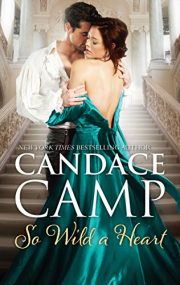 So Wild a Heart
by Candace Camp
BARGAIN
Devin Aincourt, Earl of Ravenscar, makes no apologies for who he is—a drinker, a womanizer, a gambler. Having been cast aside by his disapproving father years before, Dev is content to live out his cursed life in this hedonistic manner. Until his mother asks him to make a bold move to restore the family name and fortune: marry a rich American heiress.
Believing it will be a marriage in name only, Dev agrees to marry Miranda. But he never imagined that this feisty, unconventional foreigner would have plans of her own: to restore Blackwater, the old abbey, to its former glory, to extricate Dev from the clutches of a devious mistress and to win his heart for her own.
---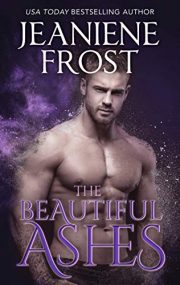 The Beautiful Ashes
by Jeaniene Frost
BARGAIN
Ivy has always seen things that she cannot explain. Strange things. Otherworldly things. But when her sister goes missing, Ivy discovers the truth is far worse–her hallucinations are real, and her sister is imprisoned in a realm beyond Ivy's reach. The one person who can help her is the dangerously attractive rebel who's bound by an ancient legacy to betray her.
The fate Adrian has fought to escape is here – but he never expected the burning need he feels for Ivy. With destiny on one side and desire on the other, Adrian must help Ivy search for the powerful relic that can save her sister.
---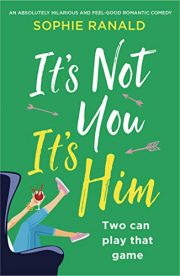 It's Not You, It's Him
by Sophie Ranald
BARGAIN
It's been ten days, two hours and forty-three minutes since Tansy got dumped. Two heartbreaking weeks since Renzo, who made her weak at the knees and dizzy with excitement, found out Tansy's secret – and ended it on the spot.
Since then, she's spent every evening scrolling through their old photos, drunk texted him twenty-six times (he stopped reading after five), and lost count of how many packets of Kleenex she's cried her way through. That's where Operation Get Renzo Back comes in.
---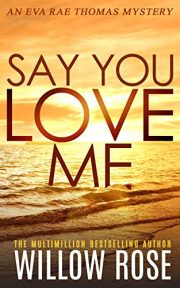 SAY YOU LOVE ME
by Willow Rose
BARGAIN
Life is not done throwing Eva Rae Thomas curveballs. A phone call turns her life upside down – once again. The call is from her father, the man she hasn't seen in thirty-six years, not since he kidnapped her sister in a supermarket.
Now, he is back in Florida, and he needs her help. Her younger brother – who she didn't know existed – has been arrested on Amelia Island. The boy is in a coma after being shot by an officer during the incident. But his father doesn't believe the police, and he asks for Eva Rae's help to prove it. At the same time, a serial killer is planning one of the most horrific mass killings in history.