Monday's Top Romantic eBooks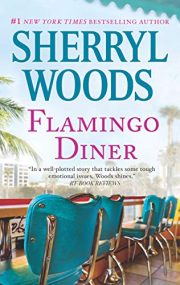 Flamingo Diner
by Sherryl Woods
BARGAIN
Flamingo Diner has always been a friendly place where everyone knows your name. Unfortunately, in the small town of Winter Cove, Florida, it is also the place where everyone knows everything about you. As a teenager, Emma Killian didn't recognize what a remarkable business her family had created, and so she moved away.
Now her father's tragic death has brought her home to face a mountain of secrets, debts and questions about why and how her beloved father died. As Emma grapples with her out-of-control family, the responsibility of keeping Flamingo Diner afloat and a pair of well-meaning senior-citizen sleuths, she finds support from an unlikely source.
---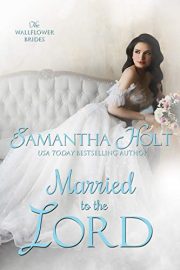 Married to the Lord
by Samantha Holt
BARGAIN
Waiting for one's fiancé to set a date is never fun. Especially when it has now officially been years. Particularly when one is a veritable wallflower with little chance of anything better coming along. More so when said fiancé's brother is paying particular attention to one's life and causing all sorts of confusing emotions.
All Miss Augusta Snow wants is for Henry to return home and set the date. If that means trying as hard as she can to break out of her quiet temperament to gain his attention, then she'll do her best. But it seems she's attracted the wrong brother's attention…
---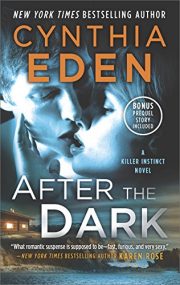 After the Dark
by Cynthia Eden
BARGAIN
Former FBI agent Samantha Dark was one of the most respected profilers in the bureau, an expert on the twisted minds and dark hearts of the most depraved criminals. But when her own former lover turned out to be the serial killer she was hunting, Samantha's career was destroyed. Blamed for the FBI's failure on the complex case, Samantha left Washington, DC, for the quiet anonymity of Alabama.
Now an all-too-familiar killer is hunting once again. She can catch the cunning assassin, but that means putting her trust in her former partner, Blake Gamble. Ex-military, Blake is tough, protective, precise. With her entire life on the brink, she knows he wants her back in the FBI…and possibly more.
---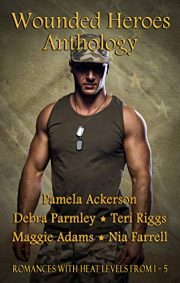 Wounded Heroes: Anthology
by Multiple authors
BARGAIN
Wounded Heroes Anthology
Five Degrees of heartwarming to melting stories  –  Five stand-alone swoon-worthy heroes that will leave you breathless from award-winning International, USA Today, and Amazon bestselling authors Pamela Ackerson, Debra Parmley, Teri Riggs, Maggie Adams, and Nia Farrell.
A Rosa for Russell; Two Step, New Steps
Bringing Her Home; As Time Goes By
Fallen
---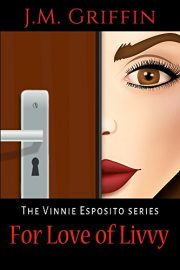 For Love of Livvy
by J.M. Griffin
BARGAIN
It all started with a mysterious box, filled with stolen gems, left on her doorstep.
Well, the doorstep of her late aunt Livvy, the home in Scituate, Rhode Island that Lavinia "Vinnie" Esposito, inherited. Determined to clear her beloved aunt's name from a cloud of suspicion that hovers over her death, Vinnie – a criminal justice instructor with a penchant for sleuthing and a curious mind that just won't quit – embarks on her own investigation. Will Vinnie discover the truth before the mystery turns deadly?
---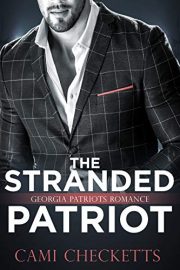 The Stranded Patriot
by Cami Checketts
BARGAIN
A football hero, a marketing genius with a purpose, and the tropical island that will either make or break them.
Ally Heathrow, head of marketing for the Georgia Patriots, has one goal: talk the enigmatic Preston Steele into being her poster child for a social media blast that will not only sell out the stadium, but help those who are suffering as well. She lures Preston into a deserted garden to explain her idea when they're kidnapped.
Preston's instinct is to protect her from the natural elements of the island and the dangerous captors threatening their lives, but an entirely different question comes into play: who will protect Ally's heart from the lures of Preston Steele?
---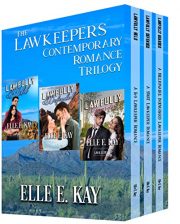 The Lawkeepers Trilogy
by Elle E. Kay
BARGAIN
A collection of three novella-length Christian romances featuring men and women in law-enforcement.
Lawfully Held: Tall tales. High stakes. FBI Special Agent Justine Gillespie is better handling bombs than romantic relationships. She goes to Arizona to handle her mother's affairs and get her settled into a nursing home.
awfully Defended: Faith first. Job second. Heart matters third. FBI Special Agent Diego Campos finds himself falling in love with a local SWAT officer, Marguerite Kinicki. She's intelligent, beautiful, strong, and has a great sense of humor.
Lawfully Guarded: Fake fiancé. Real feelings. Delaney Whitaker's sister goes missing. She doesn't believe her sister is in any real danger, but perhaps the bodyguard assigned to her can fulfill a different role. Without telling him, Delaney declares Trenton Prescott her fiancé.
---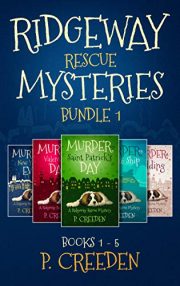 Ridgeway Rescue Mysteries Collection
by P. Creeden
KINDLE BARGAIN
Don't miss out on this quick, clean, cozy mystery that will keep you guessing until the end!
This bundle contains the first five mysteries in the series ~ Join 20-year-old Emma Wright as she and her trusty rescue foster puppy, Molly as they spend a year together solving mysteries, growing up, and finding love.
"This is a Wonderful read of Mysteries. Each story really captures you right from the start. They are Written great and I love these type of reads because I love putting together mysteries I definitely recommend these." by Amazon Customer