Tuesday's Top Romantic eBooks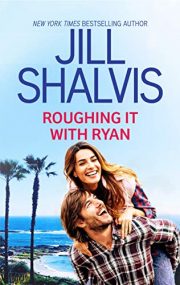 Roughing it with Ryan
by Jill Shalvis
BARGAIN
VOWING TO BE SINGLE IS EASY… Suzanne Carter has sworn off men…really! Her inability to take life seriously drives them crazy, so it's best she leaves them alone. Then strong, handsome Ryan Alondo rescues her and she simply melts. Who could resist all that rough-and-tumble sexiness? But as tempting as he is, she's not going to fall for his charms. Because there's no way she wants to ruin a man this gorgeous.
UNTIL THIS SEXY BACHELOR COMES ALONG! From the moment Ryan sets eyes on Suzanne, he knows she's the one for him. She's fun and sexy and exactly what he needs in his overcrowded, responsible life. And the passion between them can't be ignored. He just has to convince her he's serious enough for both of them. Good thing he can be very, very persuasive…
---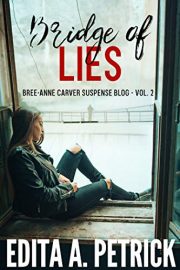 Bridge of Lies
by Edita A. Petrick
BARGAIN
Accidental death turns into murder for a reporter in a small Idaho town where finding the truth could result in her own downfall…or death.
Bree-Anne Carver thought it would be a dream job working for the New York Times. But she finds herself installed at a satellite office in rural Idaho assigned to write a blog on fictional and entertaining interactive murders, playfully writing Murders-of-the-Week. She has two years to get one million subscribers. With not much else to draw on, she starts to look into local crimes by the direction of one of her cyber-stalker fans, Wrong Question. Looking into the accidental death of Cody Blaine starts to lead her in dangerous directions.
---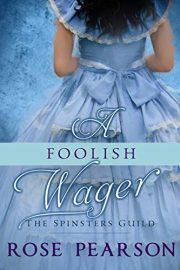 A Foolish Wager
by Rose Pearson
BARGAIN
A Lady with a limp. A Gentleman blackmailed in a wager. Can anything good come of this?
Lady Amelia Ferguson cannot remember the day she fell from the apple tree in the orchard, but she has carried the consequences of it ever since. Even though she is the daughter of the late Earl of Stockbridge, London society do not regard her as of any importance because of her limp. She hopes that Lady Smithton can help her in her dream of finding a kind, gentle, and accepting gentleman for a husband.
Lord Oliver Montague is a gentleman with both fortune and influence. Blackmailed into a wager he must take or lose his reputation in the ton, he is forced to court Lady Amelia and try to win the bet of making Lady Amelia fall in love with him and state those words aloud.
---
Family First
by Lorhainne Eckhart
BARGAIN
From New York Times & USA Today Bestselling Author Lorhainne Eckhart.
They never expected their happily every after could go so wrong.
Katy and Steven never imagined that their simple dreams would come crashing around them, but six months in and this newlywed couple's carefully crafted future is crumbling. Instead of being by Steven's side, Katy finds herself with a distance between them, secrets of her own, and a divided family that could end up with Steven walking away.
---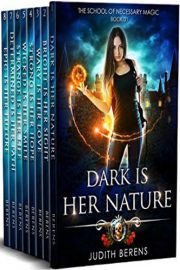 School of Necessary Magic Full Boxed Set
by Multiple Authors
BARGAIN
With great power comes greater mayhem…
Alison is a teen Drow with a past that's been erased by the murder of her mother and the betrayal of her father. Well, someone's going to have to train the girl to use her powers wisely. Good thing there's a boarding school created to do just that. High school is hard. Facing mountains of homework, that cute wizard, mean girl cliques, and mastering magic alone is nearly unbearable.  Enter her new best friend, Izzy. Izzy has a past that could get someone killed. Too bad she can't remember a thing.
---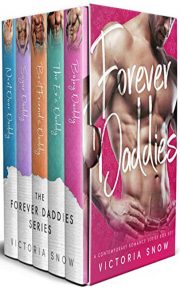 Forever Daddies
by Victoria Snow
BARGAIN
A Delicious Buffet of Hot Daddies! Five sinfully hot older men, oh-so-alpha and protective of their special ladies.
Each book in this bestseller box set is a full length 80,000 words standalone novel with a very satisfying HEA. Make sure you bring your favorite cold beverage, you are gonna need it.
Book One: Baby Daddy
Book Two: The Ex's Daddy
Book Three: Best Friend's Daddy
Book Four: Sugar Daddy
Book Five: Next Door Daddy
---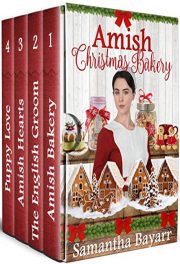 Amish Christmas Bakery Collection
by Samantha Bayarr
BARGAIN
Noel Fisher can make entire villages out of gingerbread; why won't she make a few dozen gingerbread cookies for Hunter Darcy?
Two brothers find romance during Amish wedding season. Meet the Darcy brothers; two modern-day heroes who just happen to be the most sought-after bachelors in town. One visit to the local bakery opens the door for some sweet romance to go along with the tastiest treats of the season.
Amish Christmas Bakery; The English Groom
Amish Hearts; Puppy Love
---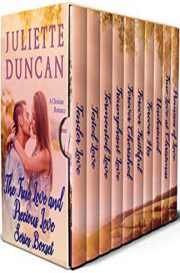 The True Love and Precious Love Boxset
by Juliette Duncan
BARGAIN
1878 PAGES, 1180+ FIVE-STAR REVIEWS. FALL IN LOVE WITH BEN & TESSA TODAY!!
Tessa Scott can't help but question God's will. After the animal surgeon's long-term boyfriend cut loose, she's all alone except for the goofy, untrained stray she met outside her clinic. But when a trip to puppy school reveals a dashing single father, Tessa wonders if becoming a wife and a mother may be part of her path…
Ben Williams kept most of his feelings inside when his wife left him. Absorbed with his work and raising his son, he's surprised by his therapist's prescription to get a new dog to care for. The captivating woman he meets at training class stirs something inside him, but can he move past his painful divorce to open his heart all over again?