Wednesday's Top Romantic eBooks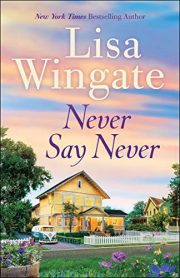 Never Say Never
by Lisa Wingate
BARGAIN
A sudden shift in a hurricane's course cancels senior citizen Donetta's cruise at the last minute.
Thrown together with a young woman named Kai, Donetta leads a group of evacuees back to Daily, Texas, where the charm of the town–and the high school coach–has Kai rethinking her drifter existence.
Donetta, on the other hand, is contemplating moving on from her floundering marriage. As more people seek refuge in the small town, can they transition from merely surviving to truly thriving?
---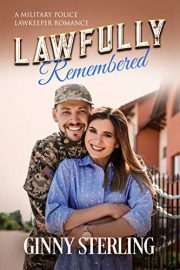 Lawfully Remembered
by Ginny Sterling, The Lawkeepers
BARGAIN
Brand New Release from Ginny Sterling.
Will fate give them a second chance at love or will their differences set them apart once again?
Melissa Jones still harbored an unrequited high school crush. That was the single biggest regret she had leaving everything behind and moving on with her life in Texas. Now, seventeen years later working as a trauma nurse in the ER – she comes face to face with her past! Jesse is no longer a cute teenage boy, but now a handsome grown man whose life hangs on the line…
---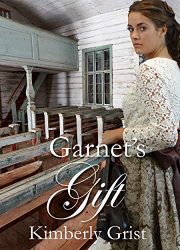 Garnet's Gift
by Kimberly Grist
KINDLE BARGAIN
Brand New Release from Kimberly Grist. Twenty-two-year-old Garnet Adams longs to marry and have a houseful of children. Forced to support her widowed mother, she embraces her role as a teacher, although the Carrie Town board of education's rules for female teachers leave no opportunity for a social life. She contents herself playing the violin at church.
Tall, bearded, and rough around the edges, Deputy Noah Scott would rather hunt than socialize. Garnet thinks he's a rude, insensitive drifter, and Noah's sure the last person he'd want to court is a schoolmarm–especially with her unladylike sneeze.
---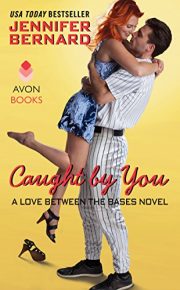 Caught by You
by Jennifer Bernard
BARGAIN
Love comes out of left field in the second novel in USA Today bestselling author Jennifer Bernard's sexy baseball-themed series!
Months of alternately flirting and bickering with Kilby Catfish catcher Mike Solo just turned into the hottest kiss of Donna MacIntyre's life – and that's a major league complication. Any hint of scandal could keep her from getting her son back from her well-connected ex. Then Mike comes up with a game-changing idea: a marriage proposal that could help win her case— even as it jeopardizes her heart…
---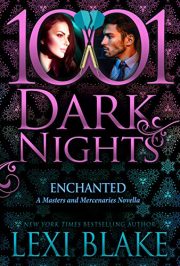 Enchanted
by Lexi Blake
BARGAIN
A snarky submissive princess.
Sarah Stevens's life is pretty sweet. By day, she's a dedicated trauma nurse and by night, a fun-loving club sub. She adores her job, has a group of friends who have her back, and is a member of the hottest club in Dallas. So why does it all feel hollow? Could it be because she fell for her dream man and can't forgive him for walking away from her? Nope. She's not going there again. No matter how much she wants to. A prince of the silver screen.
---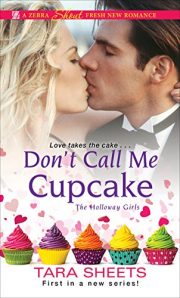 Don't Call Me Cupcake
by Tara Sheets
BARGAIN
Most families have a favorite recipe or two, handed down through generations. The Holloway women are a little different. Emma Holloway, like her grandmother before her, bakes wishes into her delicious cupcakes, granting the recipient comfort, sweet dreams, or any number of good things. It's a strange gift, but it brings only happiness. Until gorgeous, smooth-talking newcomer Hunter Kane strolls into her shop, Fairy Cakes—and Emma makes the mistake of selling him not one, but threeSweet Success cupcakes.
Hunter, it turns out, is opening a fancy new restaurant and bakery right on the waterfront—Emma's competition.
---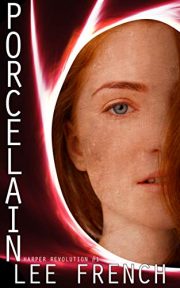 Porcelain
by Lee French
BARGAIN
Eighteen-year-old Emma Harper misses her brother. Two years ago, the bad news–MIA–killed a piece of her heart. Her father ignoring her dreams of building spaceships and demanding she become an accountant killed another. Lost and rudderless, Emma drifts through a life she doesn't want with friends who pretend to care.
When a bizarre event sends her sailing across the universe, she'll have to decide what matters most to her. Life or death, the universe doesn't care.
But does Emma?
---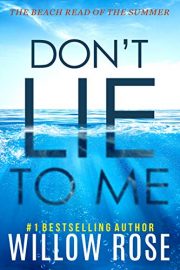 DON'T LIE TO ME
by Willow Rose
BARGAIN
When twelve-year-old Sophie Williams went on a Girl Scout summer camp, she never returned home.
Three months later, her body is found inside her sleeping bag in the most frequented area of Cocoa Beach, and the town is outraged. The girl isn't just any child. She's the town's most beloved surf idol, and it was believed that she could be the next Kelly Slater.