Thursday's Top Romantic eBooks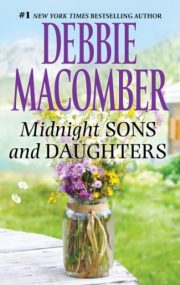 MIDNIGHT SONS AND DAUGHTERS
by Debbie Macomber
BARGAIN
Scott O'Halloran and Chrissie Harris are all grown up now. After years away from Alaska, Scott's back in town, and everybody's wondering if he's here to stay. Especially Chrissie, the girl he left behind…
"The pace at the beginning was so slow it made me wonder if it was ever going to get in gear. Then by the time it started getting good it just all of a sudden ended!!! I bought this on Kindle if I had been looking at it on paper I never would have bought it. It was like having a door shut in your face when it suddenly ended…." by Amazon Customer
---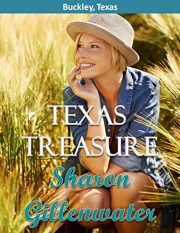 Texas Treasure
by Sharon Gillenwater
BARGAIN
One broken heart was enough… Widower Grant Adams has stuck to his vow to avoid all women. But when bright, bubbly antiques dealer Dawn Carson enters his life, he is unexpectedly touched by her gentle spirit.
Dawn is deeply attracted to the brooding cowboy, but she has made a vow of her own—not to marry a man who does not share her faith. Even as Grant begins to grow spiritually, they both must learn lessons in trust, patience, and forgiveness as he confronts his deepest fear.
---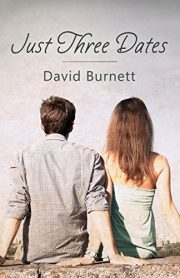 Just Three Dates
by David Burnett
BARGAIN
Since Karen broke up with her last boyfriend three years ago, she has not dated the same guy twice, and only one man in ten has received so much as a goodnight kiss as she turned him away. Mark still dreams of his almost-fiancée, and his date book has been empty since he threw her out a week before he'd planned to ask for her hand.
Karen's mother tells her she needs a husband. Mark's mother says he needs a wife. But left on their own, these opposites will never attract. As a result, their mothers become matchmakers.
---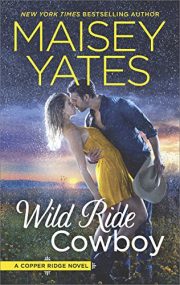 Wild Ride Cowboy
by Maisey Yates
BARGAIN
He's come back to Copper Ridge, Oregon, to keep a promise – even if it means losing his heart…
Putting down roots in Copper Ridge was never Alex Donnelly's intention. But if there's one thing the ex-military man knows, it's that life rarely unfolds as expected.
If it did, his best friend and brother-in-arms would still be alive. And Alex wouldn't have inherited a ranch or responsibility for his late comrade's sister – a woman who, despite her inexperience, can bring tough-as-iron Alex to his knees.
---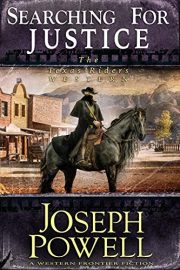 Searching for Justice
by Joseph Powell
Rating: 4.8
He's fighting to save a town that's not even his… and all he's got are his guns and his wits. Sheriff David Grant has just arrived in Charbury. It's small, quiet, and overrun with outlaws. The Morgan Gang's in charge, and they don't want David interfering.
But… he's never run from a battle in his life. And he's not about to start now. Lyle Morgan takes what he wants, when he wants it. And … that includes women. But when he sets his sights on Hadley, David starts seeing red. David's not just fighting for Charbury anymore; he's fighting for her. And he'll keep fighting until either he or Lyle is dead.
---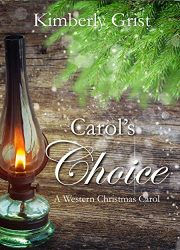 Carol's Choice
by Kimberly Grist
BARGAIN
After the deaths of her mother and stepfather, twenty-year-old Carol Stone finds herself in reduced circumstances with two younger siblings to care for. The suggested marriage of convenience is out of the question, so she stalls for time. When Carol learns she is the sole heir of a small home in Carrie Town, a newly expanded railroad village, she throws caution to the Texas wind and packs her bags.
Though warned of the extreme change in lifestyle, she's shocked at the smallness of the Sunday House. And why didn't she think to ask about indoor plumbing?
---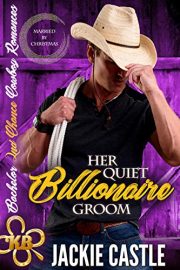 Her Quiet Billionaire Groom
by Jackie Castle, Taylor Hart
BARGAIN
An impossible demand. A woman who hates him. Could they get a Christmas miracle? Expert animal trainer, Seth Kelly, has put everything into his animal rescue charity on the Kelly Brother Ranch in Colorado. When his father suddenly passes, Seth is completely blindsided. He's even more blindsided when his father's will demands that he and his four brothers get married by Christmas or lose their inheritance and their charities. Yeah, right – he will not lose his charity! Online dating sites, here he comes!
All Noelle Combs wants is to take her relationship coaching blog and turn it into a regular television show. And she has the chance, too – if she can figure out a way to take the stars of her blog—two, rowdy, uncontrollable Great Danes – and tame them enough to be manageable on the show.
---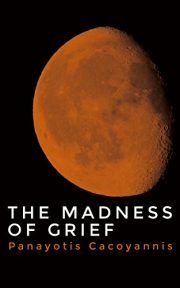 The Madness of Grief
by Panayotis Cacoyannis
BARGAIN
Named to Kirkus Reviews' Best Books of 2018
July 1969. While men are walking on the moon, life in London for sixteen-year-old Jane takes unexpected turns. On the point of falling in love with her best friend Karl, she discovers that there's more to her father's spectacular girlfriend than at first meets the eye. In the sweltering heat of a fast-moving evening, other revelations quickly follow, reconciling Jane with her father but also reopening wounds from the past, laying bare raw emotions kept suppressed for too long. And as the evening draws to a close, the night's drama has only just begun, unfolding in a sequence of violent events that threaten to have lasting repercussions for Jane and the people she loves…