Friday's Top Romantic eBooks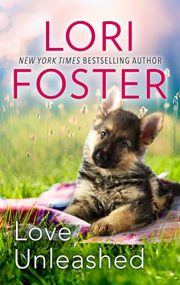 Love Unleashed
by Lori Foster
BARGAIN
Sparks fly with a little bit of help from man's—and woman's—best friend in this classic, must-read story from New York Times bestselling author Lori Foster!
When their recently adopted pets—a cat named Cate and a dog named Doug—become inseparable, Evan Carlisle and ER nurse Cinder Bratt go from neighbors to best friends. After a frightening encounter with a patient, Evan insists Cinder stay with him until the culprit is caught. Will these two become something more with a little nudge from their four-legged friends?
---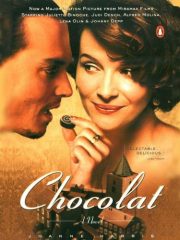 Chocolat
by Joanne Harris
BARGAIN
In tiny Lansquenet, where nothing much has changed in a hundred years, beautiful newcomer Vianne Rocher and her exquisite chocolate shop arrive and instantly begin to play havoc with Lenten vows. Each box of luscious bonbons comes with a free gift: Vianne's uncanny perception of its buyer's private discontents and a clever, caring cure for them. Is she a witch? Soon the parish no longer cares, as it abandons itself to temptation, happiness, and a dramatic face-off between Easter solemnity and the pagan gaiety of a chocolate festival.
---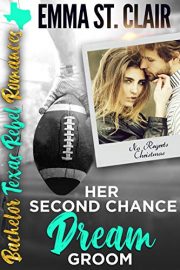 Her Second Chance Dream Groom
by Emma St. Clair, Taylor Hart
BARGAIN
Six years ago Sy LaMarque broke two hearts in one night by falling for the wrong sister. Challenged by his teammates to deal with his regrets, Sy LaMarque heads home to make an apology–one he should have made six years ago. He hopes for a second chance … but didn't expect his friend's little sister Amy to intercept his heart.
Amy spent years living on the sidelines as she battled cancer. When her lifelong crush shows up at the door of her bed and breakfast, it feels like a Christmas miracle. Sy is everything she wanted and never believed she could have.
---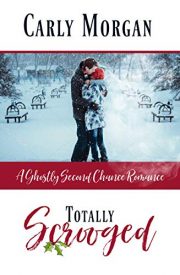 Totally Scrooged
by Carly Morgan
BARGAIN
Brand New Release fromCarly Morgan. It'll take three ghosts and two meddling grandmothers, but Harper and Grayson just might get their Christmas happily ever after.
After Harper catches Grayson kissing another woman, she swears off Christmas, determined to ignore everything about it. When her grandmother asks her to come to Petunia, Texas and help with the costumes for the annual play, she reluctantly agrees.
Grayson still can't believe Harper won't let him explain. He intended to propose and now she won't speak to him. Heartbroken over Harper's unwillingness to believe in him, he heads to Petunia at his grandmother's request to help build sets for the town's annual play, A Christmas Carol.
---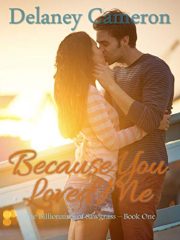 Because You Loved Me
by Delaney Cameron
BARGAIN
A secret engagement, a matchmaking father, and the twist of fate no one saw coming. Bridget Monahan can't deny she's led a somewhat charmed life. As the eldest daughter of a successful businessman, she's never wanted for anything. After graduating from a prestigious college in New York, she didn't have to draft résumés or suffer through stressful job interviews. Instead she went to work for her father creating updated interiors for his hotel flipping company.
The only gray cloud in Bridget's personal sky is her father's ridiculous idea that his ex-Navy pilot protégé and his daughter constitute a match made in heaven.
---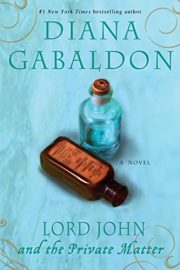 Lord John and the Private Matter
by Diana Gabaldon
BARGAIN
The year is 1757. On a clear morning in mid-June, Lord John Grey emerges from London's Beefsteak Club, his mind in turmoil. A nobleman and a high-ranking officer in His Majesty's army, Grey has just witnessed something shocking. But his efforts to avoid a scandal that might destroy his family are interrupted by something still more urgent: The Crown appoints him to investigate the brutal murder of a comrade-in-arms who may have been a traitor. Obliged to pursue two inquiries at once, Major Grey finds himself ensnared in a web of treachery and betrayal that touches every stratum of English society—and threatens all he holds dear.
---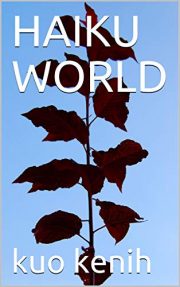 HAIKU WORLD
by kuo kenih
BARGAIN
"Haiku world" celebrates nature, relationships, social events and the weather. The haiku invoke the sense of smell, touch, sight, smell and feel in this little book.
This book is rich and it is a most have and a most read for those new to the haiku genre.
I really enjoyed reading these haiku's. They varied in subject and I never get bored. They were all well written." by Amazon Customer
---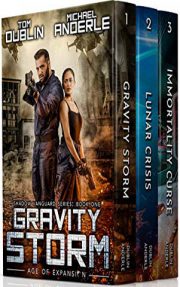 Shadow Vanguard Boxed Set
by Multiple Authors
BARGAIN
Don't dump the cargo – I paid for it fair and square with money I stole! And so begins the saga of Jack Marber, former Special Assault Marine and his alien band of traders as they cross the galaxy doing the only job that doesn't leave them homeless.
"It really is a good story line. With great suspense and action. But you can't really get into any of the characters because as soon as you do, SPOILER, they're dead. Otherwise not a bad book."  by Amazon Customer