Saturday's Top Romantic eBooks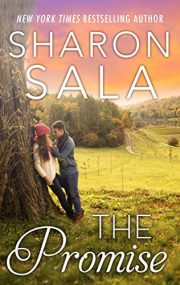 The Promise
by Sharon Sala
BARGAIN
Available for the first time on its own in ebook, get swept up in this emotional novella from New York Times bestselling author Sharon Sala
Single mom Libby Farraday has been raising her son as best she can. Hard as it is sometimes, she knows that her loneliness is her own fault, since Sam Holt, her son's father, and the man who broke her heart for good, doesn't even know Sammy exists. After an accident puts everything into question, can reaching out to her long-lost love help them all become a family?
---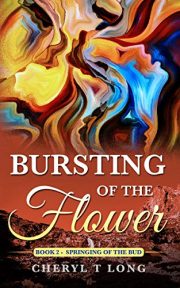 Bursting of the Flower
by CHERYL T LONG
BARGAIN
Forced out on the cold streets of Philly, Cherish has finally hit rock bottom. Her life as she knows it is circling the drain. After years of doing anything it takes to survive she meets a woman named Dorothy who offers to help her change her life for the better.
Given a safe place to live by a woman who helps wayward girls in, Cherish finally has a place she can call home. However, the past is never far behind for Cherish, will she be able to accept the help offered to her? Or. will she wind up back out on the streets?
---
Come Work For Me
by Weston Parker
BARGAIN
I needed a CFO and I got a mouthy, dominant, stunningly beautiful vixen instead.
Having to retire from the military early was never in the long-term plans for my life. A nd when I lost my leg, my drive doubled.I've built my billion-dollar financial company from the ground up, but I need to groom a numbers person to help keep things humming.
Lilac is the perfect pick. She's not going to let anything get by her. Including me.
---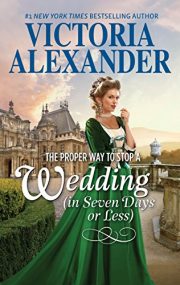 The Proper Way to Stop a Wedding
by Victoria Alexander
BARGAIN
The family of the bride is expected to revel in the joy of the upcoming wedding. Instead, Miss Celia Bromley faces the most heartbreaking dilemma of her life: she's fallen in love with the man engaged to marry her scheming half sister. Worse, he might love Celia in return. But handsome, bookish Henry Saunders is a man of honor. He would never break his promise to his bride-to-be, no matter how horrid she may be.
Celia's despair hasn't escaped the notice of keen-eyed Aunt Guinevere, who, along with her crafty friends, is determined to see true love triumph.
---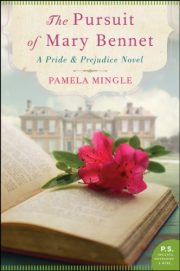 The Pursuit of Mary Bennet
by Pamela Mingle
BARGAIN
A tale of love and marriage, society balls and courtship, class and a touch of scandal, Pamela Mingle's The Pursuit of Mary Bennet is a fresh take on one of the most beloved novels of all time, Jane Austen's Pride and Prejudice.
Growing up with four extraordinary sisters – beautiful and confident Jane and Elizabeth, and flirtatious and lighthearted Lydia and Kitty – wasn't easy for an awkward bookworm like Mary Bennet. But with nearly all of her sisters married and gone from the household, the unrefined Mary has transformed into an attractive and eligible young woman in her own right.
---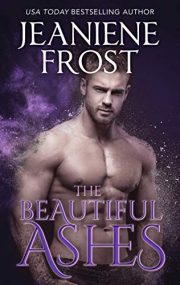 The Beautiful Ashes
by Jeaniene Frost
BARGAIN
Ivy has always seen things that she cannot explain. Strange things. Otherworldly things. But when her sister goes missing, Ivy discovers the truth is far worse–her hallucinations are real, and her sister is imprisoned in a realm beyond Ivy's reach. The one person who can help her is the dangerously attractive rebel who's bound by an ancient legacy to betray her.
The fate Adrian has fought to escape is here – but he never expected the burning need he feels for Ivy. With destiny on one side and desire on the other, Adrian must help Ivy search for the powerful relic that can save her sister.
---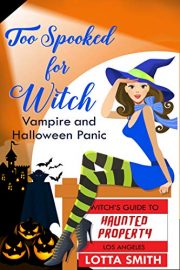 Too Spooked for Witch
by Lotta Smith
BARGAIN
After a harrowing start to her new job with Quest Realty's Haunted and Hexed Property Division, accidental witch Fio Valentine is less than eager to take on yet another daunting task.
As if dealing with a woman-hating ghost wasn't hard enough, now her boss Jack Adams wants her to uncover the mystery behind a series of incidents at Quest's new development project. The sprawling construction site in San Bernardino will have parks, malls and theaters in the future, but right now all it has is an angry vampire leaving a trail of injured workers in its wake…
---
Alex is taking her sisters and their kids to her camp in the Adirondacks when the unthinkable happens. The country is being attacked and they must seek immediate shelter. Greeted by guns and bullets when they try to find refuge, they hide in a cave to avoid the fallout.
Society is devolving. Looters, rapists, and killers are in control. Her life is changed forever when she stumbles on a cache of food only to discover its owner is a man who'll haunt her nightmares: half guardian angel, half demon. Both barbarian and benefactor. A strange mixture of brutality and gentleness, cruelty and caring. A man named Wolf!