Friday's Top Romantic eBooks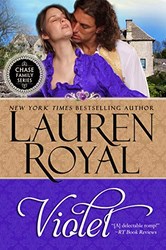 Violet
by Lauren Royal
BARGAIN
England, 1673: The Ashcroft family motto is "Question Convention," and eldest sister Violet agrees with the sentiment completely. For one thing, she's not planning to marry. Plain Violet is smart enough to realize any suitors would be after her large inheritance, or else interested in her beautiful younger sisters—and she'd much rather spend her time reading than risking her tender heart…
Having wasted six years wooing a lady who eloped with another man, Ford Chase, Viscount Lakefield, has had it with women. #ad
---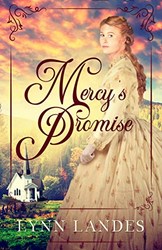 Mercy's Promise
by Lynn Landes
BARGAIN
Glenn Ward needs a miracle. His wife is dying and leaving behind twin newborn sons. He returns from the war a changed man. Guilt stains his soul, and anger is growing in his heart. Anika Coltrane needs a miracle of her own. After burying her husband and newborn daughter on the same day, she is in a desperate situation. How will she care for her six year old daughter?
An answered prayer brings two families together. Anika agrees to become a wet-nurse for the family. Delaney needs a safe place to grow up, away from sorrow and fear. Will they find shelter with the Ward family? #ad
---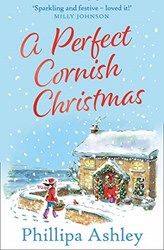 A Perfect Cornish Christmas
by Phillipa Ashley
BARGAIN
Christmas in Cornwall is just around the corner… But after last Christmas revealed a shocking family secret, Scarlett's hardly feeling merry and bright. All she wants this Christmas is to know who her real father is.
So Scarlett heads to the little Cornish town of Porthmellow, where she believes the truth of her birth is hidden. She just didn't bargain on being drawn into the Christmas festival preparations – or meeting Jude Penberth, whose charm threatens to complicate life further. #ad
---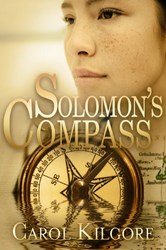 Solomon's Compass
by Carol Kilgore
BARGAIN
When Coast Guard Commander Taylor Campbell returns to Rock Harbor, Texas, to tend to her uncle's estate, she meets a mysterious former Navy SEAL, Jake Solomon, and learns her uncle didn't drown accidentally. His murder was one in a string of murders of a group of Vietnam veterans who called themselves the Compass Points.
Before her uncle died, he sent Taylor a message with the location of his buried treasure. Unearthing it will place her squarely in the killer's crosshairs, but she's determined to fulfill her uncle's last wish. #ad
---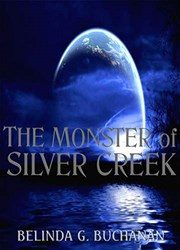 The Monster of Silver Creek
by Belinda G. Buchanan
BARGAIN
TERROR HAS COME… This small town in Prairie County, Montana has been rocked to its very core with the brutal murders of four women. A serial killer who feeds off of young women's fear – and leaves a most unusual calling card – is on the loose. Troubled Police Chief Nathan Sommers is bent on stopping him at all costs, but every road leads to a dead end.
While tracking the killer, Nathan must battle his own demons as he tries to cope with the death of his wife. He feels her dying was a direct result of his actions and is consumed with guilt. #ad
---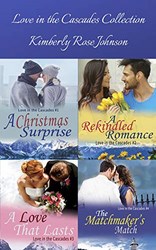 Love in the Cascades Collection
by Kimberly Rose Johnson
BARGAIN
Welcome to the quaint Bavarian village that is Leavenworth, Washington. Grab your favorite drink and cozy up for an engaging read that will keep you company long after the book has ended.
A Christmas Surprise: Veterinarian Pete Harding doesn't date single moms.
A Romance Rekindled: When an estranged couple reunites, can they rediscover what they once shared, or will unforgiveness destroy them?
A Love that Lasts: Some things just weren't meant to be – or were they?
The Matchmaker's Match: In a test of wits Meghan Black goes head-to-head with local veterinarian, Ben Young. When he turns the table on her in the most unexpected way, can they hang onto their tenuous friendship, or did he go far? #ad
---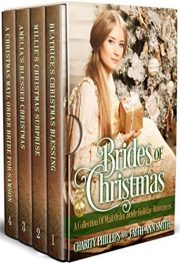 Brides Of Christmas Collection
by Charity Phillips, Faith-Ann Smith
BARGAIN
Four Sweet Holiday Romances In One Collection. This Christmas, Amazon bestselling authors Charity Phillips and Faith-Ann Smith are delighted to share four of their favorite inspirational holiday mail order bride short stories in one anthology.
If you love heartwarming historical Western romances, you'll love Brides of Christmas, featuring:
Beatrice's Christmas Blessing
Millie's Christmas Surprise
Amelia's Blessed Christmas
A Christmas Mail Order Bride For Samson #ad
---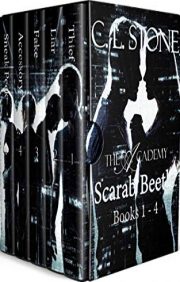 Scarab Beetle I Collection
by C. L. Stone
BARGAIN
Books 1 – 4 in the wildly successful (and swoon-inducing) Academy Scarab Beetle Series, together for the first time at a low price. "Another great series by this author. I just love her work. Her writing just seems to flow and you just want to keep on reading." by Amazon Customer
Thief – Book 1
Liar – Book 2
Fake – Book 3
Accessory – Book 4
Hoax – Book 5 (sneak peek) #ad