Thursday's Top Romantic eBooks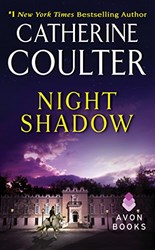 Night Shadow
by Catherine Coulter
BARGAIN
You met Knight Winthrop, Viscount Castlerosse, in Night Fire. He's the quintessential Regency bachelor, very happy with his life just the way it is. Then Lily shows up on his doorstep claiming she was betrothed to his murdered cousin. With her are his cousin's three children. She has no money, nowhere to go. What's even worse—Ugly Arnold is hard on her heels.
So what's Knight supposed to do now? He takes them in and kisses his former life goodbye.  #ad
---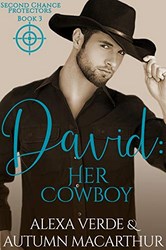 David: Her Cowboy
by Alexa Verde, Autumn Macarthur
BARGAIN
New release from Alexa Verde, Autumn Macarthur. A cowboy, a celebrity TV journalist, and a baby in danger… After losing his leg and the love of his life in an explosion, David King dedicates himself to the charity he founded in her memory, and to the Texas ranches he inherited. But when he finds an abandoned baby, he needs to keep the baby safe and uncover why someone is ready to kill to get the child. Unexpected help comes from the celebrity investigative reporter who crashes into his vehicle.
But can he trust the famed serial dater who just wants to rehab a ruined reputation? #ad
---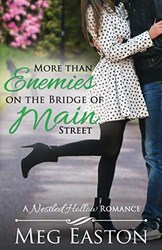 More than Enemies on the Bridge of Main Street
by Meg Easton
BARGAIN #ad
Brand New Release from Meg Easton. They can't be in the same room without arguing – or without sparks flying.
Alete Keetch knows she is too independent, too opinionated, and too headstrong to get along with someone enough to ever get married. But that's fine by her–she gets all the fulfillment she needs by running her favorite town celebrations. Until the much-too-attractive new Fire Chief comes to town, determined to cancel them.
Zane Collins can't trust anyone but himself. When he moves to Nestled Hollow to become the Fire Chief and prepare the town for a potential disaster, he plans to keep his heart as closed off as ever. #ad
---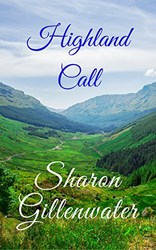 Highland Call
by Sharon Gillenwater
BARGAIN
Is the woman he loves a spy? When Gabriel Macpherson, a former captain with the Gordon Highlanders, learns the British government thinks Selena Delaroe may be spying for Napoleon, he jumps at the chance to prove her innocence. Taking a job as her estate manager puts him in close proximity to the lovely woman who unknowingly captured his interest a year earlier.
But Selena's brother is a prisoner in France, and when her actions lend credence to the Foreign Office's suspicions, Gabriel wonders if he's misjudged her. Could she be a traitor? #ad
---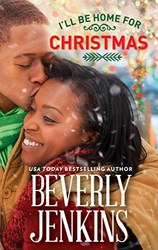 I'll Be Home for Christmas
by Beverly Jenkins
BARGAIN
For the first time as a standalone ebook, enjoy this beautiful holiday romance by USA TODAY bestselling author Beverly Jenkins!
Three years ago, Broadway star Dina Caldwell and celebrity chef Morgan Caldwell were passionately in love. Now America's onetime favorite couple are about to be reunited in Morgan's Detroit hometown for the holidays. Is this the season for forgiving and forgetting? With sizzling kisses under the mistletoe, Morgan vows to make this a Christmas Dina will never forget! #ad
---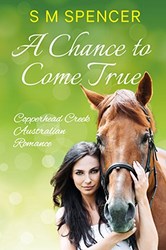 A Chance to Come True
by S M Spencer
BARGAIN
Sometimes your dreams are out there, just waiting for a chance to come true.
Caity Jones wasted a lot of years waiting for the "two kids, a dog and a white picket fence" dream to come true, but she's ready to move on now. Letting go of society's idea of the perfect life, she's purchased a five-acre property in the small rural town of Willows. She's determined to live a solitary life and become a writer. And that means staying away from men altogether. Tom Murray owns and runs the local feed store in Willows. #ad
---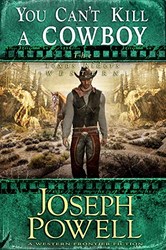 You Can't Kill A Cowboy
by Joseph Powell
BARGAIN
They took everything he held dear… now he's taking it back.
Rancher Frank Collins lives a quiet life in Charbury, Texas. He prefers to keep to himself and mind his own business along with his animals. But… then John Moon shows up. And… everything changes. The Moon Gang is known across the country for their evil ways. When they rob a bank, they don't leave anyone alive. But John Moon is tired of running. He wants to settle down, and he thinks Charbury is the perfect place to do it. If anyone tries to stop him, he'll make sure they pay. But he hasn't met Frank Collins yet. #ad
---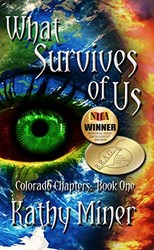 What Survives of Us
by Kathy Miner
BARGAIN
B.R.A.G. Medallion Honoree and Winner of the National Indie Excellence Award
Naomi sees her first corpse in a Colorado Springs grocery store, but it won't be her last. With devastating speed, a plague sweeps first the city, then the state, then the world, leaving less than 1% of the population to go on. Naomi, a gentle and sheltered housewife, finds herself fighting for survival in a world populated by desperate people, where might-makes-right, and mercy and compassion are in short supply. #ad