Wednesday's Top Romantic eBooks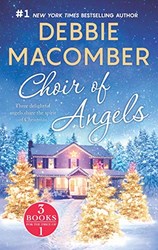 Choir of Angels
by Debbie Macomber
BARGAIN
Angels are all around us – especially at Christmas! Greg Bennett hates Christmas. Divorced, almost friendless and about to lose his business, he has no time for what he considers sentimental nonsense. It takes three irrepressible angels to show him the truth. Shirley, Goodness and Mercy shall follow him—until he learns what Christmas is all about.
Those Christmas Angels come down to earth again to respond to Anne Fletcher's prayer request. She wants her son, Roy, to meet a special woman – and the angels contrive to throw Julie Wilcoff in his path (literally). #ad
---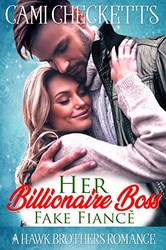 Her Billionaire Boss Fake Fiancé
by Cami Checketts
BARGAIN
Farm girl sass takes on America's Most Eligible Bachelor in this fun fake fiance romance.
Callum Hawk has it all – fame, money, and a family that loves him. He doesn't have time for romance but that's all right, his head of marketing does a great job scheduling dates with models and actresses for the necessary social events. When he almost hits Alexia Hall with his motorcycle, he's intrigued by the feisty blonde and offers to hire her to be his fake fiancé for his brother's wedding. When she not only turns him down but tells him to never come near her again, he has no clue what went wrong.  #ad
---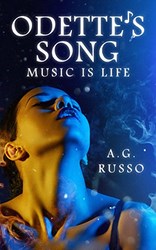 ODETTE'S SONG
by A. G. Russo
BARGAIN
What's going to happen to six-year-old Hunter? His parents are dead, and his grandmother is dying. He's left with a family legacy of addiction, depression, and suicide. Hunter's mother, Odette, wanted the husband she left for another man, to raise him, but Nico, alcoholic, depressed, and full of rage, wants no part of the child. He cannot accept that Odette, his wife and songwriting partner, left him.
During their senior year of high school, the beautiful, multiracial Odette, with an incredible voice and stage presence, joined Nico's band.  #ad
---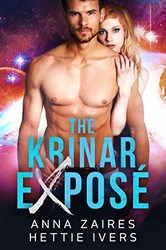 The Krinar Exposé
by Anna Zaires, Hettie Ivers
BARGAIN
What happens in an alien sex club stays in an alien sex club, right?
Well… not if you pen an exposé on the place. And certainly not if you omit the fact that the experiences in the article are your own. Or if the Krinar you've hooked up with is the club's owner, whose many kinks involve blackmail and mind games. For a young journalist out to prove herself, it's all about landing the next big story.
Until it becomes all about landing in a possessive alien's penthouse bed. #ad
---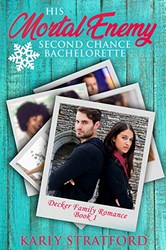 His Mortal Enemy Second Chance Bachelorette
by Karly Stratford
BARGAIN
Can a life-long rivalry lead to love? Or will it end in an epic holiday disaster? Professional running back, Flint Decker, is all set to break the season touchdown record. The only thing standing in his way is his mother's determination to fatten him up over Thanksgiving. When he rescues his life-long rival – how come he'd never noticed how beautiful she was before?From falling down the stairs he decides it might be time to put their dueling aside.
Brenna Simmons, just arrived from New York for the holiday, doesn't remember Flint being quite so buff, and they've never had a pleasant conversation. Until now. #ad
---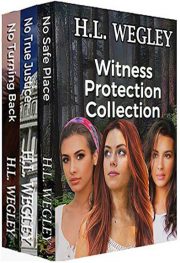 Witness Protection Collection: Books 1 – 3
by H. L. Wegley
BARGAIN
Three clean, stand-alone, romantic-suspense novels.
Book 1 – No Safe Place: Story that races from the scenic beaches of the Olympic National Park to the beauty of Lake Chelan in Central Washington State, a story of courage, honor, faith, forgiveness, and love.
Book 2 – No True Justice: High-action, romantic-suspense story set among the breathtaking canyons and rivers around Lake Billy Chinook in Eastern Oregon.
Book 3 – No Turning Back: Set near Big Bend National Park and in Central Oregon, near the Deschutes River, No Turning Back is a clean, high-action, romantic-suspense story about love, courage, and the futility of human vengeance. #ad
---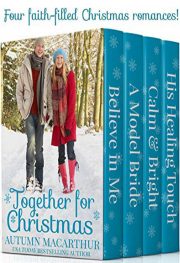 Together for Christmas Collection
by Autumn Macarthur
BARGAIN
Four sweet and clean Christian romances to warm your heart this holiday season!
Snuggle up with these faith-filled stories of hope and love, celebrating the true meaning of Christmas. Visit London for a series of Christmas dates, experience New Year's Eve in Edinburgh, fall in love all over again in lake-side Idaho, and discover home and healing in small-town Oregon, all within the pages of these complete and standalone romances. If you love Hallmark movies, Love Inspired Books, and happy-ever-afters, chances are the Together for Christmas collection will encourage, uplift, and inspire you! #ad
---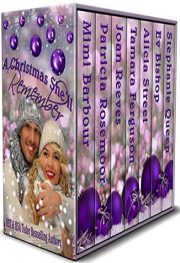 A Christmas She'll Remember
by Multiple Athors
BARGAIN
** SEVEN Memorable Christmas Romances from SEVEN NY Times and USA Today Bestselling Authors! **
Reminiscences of special gifts and favorite songs, old friends and heart-warming occasions keep most women happy over the Christmas holidays. But what really lights their hearts are the memories of a special romance. In these compelling tales shared with you by NYT & USA Today best-selling authors you'll be thrilled to the core when reading their passionate love stories – SEVEN times over. Each story shares with you – A Christmas She'll Remember. #ad