Monday's Top Romantic eBooks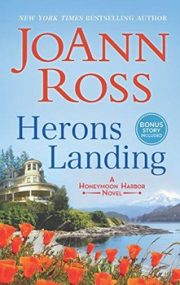 Herons Landing
by JoAnn Ross
BARGAIN
Working as a Las Vegas concierge, Brianna Mannion is an expert at making other people's wishes come true. It's satisfying work, but a visit home to scenic Honeymoon Harbor turns into a permanent stay when she's reminded of everything she's missing: the idyllic small-town charm; the old Victorian house she'd always coveted; and Seth Harper, her best friend's widower and the neighborhood boy she once crushed on—hard. After years spent serving others, maybe Brianna's finally ready to chase dreams of her own.
Since losing his wife, Seth has kept busy running the Harper family's renovation business and flying way under the social radar. But when Brianna hires him to convert her aging dream home into a romantic B and B, working together presents a heart-stopping temptation Seth never saw coming… #ad
---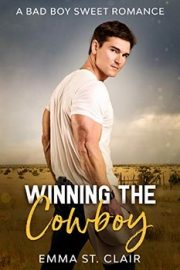 Winning the Cowboy
by Emma St. Clair
BARGAIN
He's a sweet-talking cowboy. She's a straight-shooting fireball immune to his charms. They've got sparks, but will they kindle lasting love or burn down the house? Elton has tried everything to win over Adele. But she shrugs off his flirtations, and has no trouble putting him in his place.
But when he finds himself in trouble with the law, Elton becomes the center of her attention. Maybe it's negative attention, but he'll take what he can get when it comes to Adele. If getting in trouble is what it takes to keep her in his orbit, he'll be the baddest bad boy cowboy in Texas. #ad
---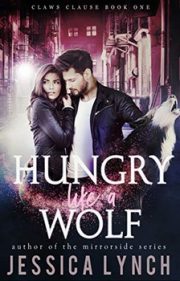 Hungry Like a Wolf
by Jessica Lynch
BARGAIN
Three years ago, Maddox Wolfe lost his mate. Since there's nothing more dangerous than a bonded shifter on his own, Ordinance 7304 gave him three choices: voluntary incarceration until he's no longer deemed a threat; a lobotomy-like procedure that would dissolve his bond; or a state-sanctioned execution so that he could be with his mate again. And while death held a certain appeal in the hazy days following the tragedy, Maddox had his family and his pack to live for. So, refusing to give up his memories of his sweet Evangeline, he chose to spend the rest of his days in the Cage.
There's a hole in Evangeline Lewis's memory. The doctors tell her that it's normal, that she'll recover fully in time. After all, it's only been three years since the accident that nearly killed her. They never thought she'd wake up… #ad
---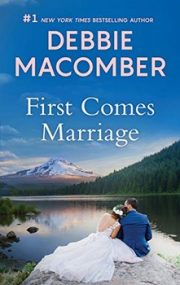 First Comes Marriage
by Debbie Macomber
BARGAIN
Janine Hartman loved her grandfather dearly—but she balked at his plan to choose her a husband. Zach Thomas, the intended groom, didn't like it any better.
Zach had recently merged his business with the Hartman family firm, and that was the only Hartman-Thomas merger he wanted. But Grandfather had other ideas, ideas belonging to a different place, a different time, when marriages were arranged by families. "It would be a perfect match," he insisted. "You two suit each other." Zach and Janine didn't agree. In fact, they agreed on only one thing—that Gramps was a stubborn, meddling old man. But…what if he was right? #ad
---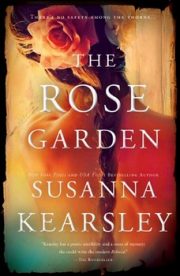 The Rose Garden
by Susanna Kearsley
BARGAIN
After the death of her sister, Eva Ward leaves Hollywood behind to return to the only place she feels she truly belongs, the old house on the coast of Cornwall, England. She's seeking comfort in memories of childhood summers, but what she finds is mysterious voices and hidden pathways that sweep her not only into the past, but also into the arms of a man who is not of her time. But Eva soon discovers that the man, Daniel Butler, is very, very real and is thrown into a world of intrigue, treason, and love.
Inside the old house, Eva must confront her own ghosts, as well as those of long ago. And as she begins to question her place in the present, she realizes she must decide where she really belongs: in the life she knows or the past she feels so drawn towards. #ad
---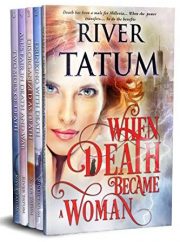 Death is a Woman Omnibus
by River Tatum & Michael Anderle
BARGAIN
Grim Reapers. Saving lives. Lessons in love. Get the entire Death is a Woman series for one very low price, including the prequel!
When Death Becomes a Woman: For some, it's a fictitious world. But for Debra Stone, it's everyday life. After a chance encounter with a man she enjoys throws her down a path she almost can't believe, she struggles to cope with her newfound purpose. Saving lives. Ushering souls into the afterlife. It can't be real, right? But the men who catch her in the act are real. And their adoration for her is very real. CLICK above to read the full descriptions! #ad
---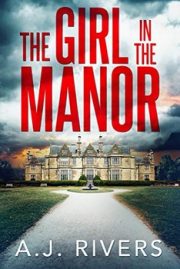 The Girl in the Manor
by A.J. Rivers
BARGAIN
Everly Zara, a beautiful young woman, is found dead in the bedroom of the manor. The bedroom which she shares with her new fiancé. She is naked and hanging. Her ankles are bound. There are words written on her body. The news is shocking and disturbing to everyone who knows her. Could Everly no longer bear the sadness and guilt of the little boy's death, and killed herself to escape it? But the heartbreaking death of a beautiful young woman accused of a horrible act may not be as straightforward as everyone thought.
The further Emma dives into the case, the more she realizes, everything is not as it seems. As secrets from Everly's past rise to the surface and the shocking nature of it discovered. Emma must unravel the truth before she becomes a victim herself. In the close-knit town of Sherwood, something or someone is coming for Emma Griffin… #ad
---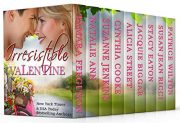 IRRESISTIBLE VALENTINE
by Multiple Authors
BARGAIN
Find Your Irresistible Valentine… Celebrate the season of love with EIGHT BRAND-NEW, NEVER BEFORE PUBLISHED STEAMY STORIES From Nine New York Times & USA Today Bestselling, Award-Winning Authors
Ranging from fun and flirty to semi-sweet and suspenseful, this amorous collection of stories will not just hold you captive through Valentine's Day; it's romance you'll find IRRESISTIBLE all year long. CLICK above to read the full descriptions! #ad