Tuesday's Top Romantic eBooks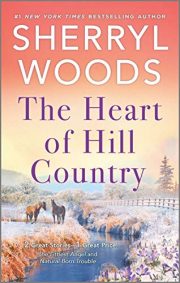 The Heart of Hill Country
by Sherryl Woods
BARGAIN
Angela Adams refuses to have anything to do with her unborn baby's reluctant father—much less marry him! True, her pregnancy was unexpected, but Clint Brady didn't have to act so dazed when she announced her impending motherhood. And while Clint admits his reaction could have been more enthusiastic, the thought of baby bottles and diaper pins was enough to rattle even a rugged rancher like himself. But now that the shock has passed, nothing is going to come between Clint and fatherhood—not even stubborn Angela!
Texan Dani Adams was through with single dads. Never again would she brush away their children's tears or bandage scraped knees. Instead, she'd care for the sick animals brought to her veterinary practice. She'd find fulfillment—without the heartache… #ad
---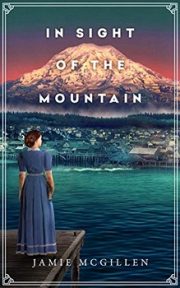 In Sight of the Mountain
by Jamie McGillen
BARGAIN
"An epic and gripping work of historical fiction… the perfect historical read for fans of pioneering heroes and tales of triumph over discrimination." -Reader's Favorite (5 Star Review)
In the devastating aftermath of the 1889 Great Seattle Fire, nineteen-year-old Anna Gallagher faces considerable pressure to marry well and soon. But she has no intention of giving up her freedom to keep house. She wants to be the first woman to summit Mount Rainier. Anna's grandfather couldn't disapprove more. And after he discovers that she's befriended a Duwamish woman in the forest, he threatens to disown her completely. Still, her resolve to summit doesn't waver until she meets a fisherman who seems to love adventure as much as she does… #ad
---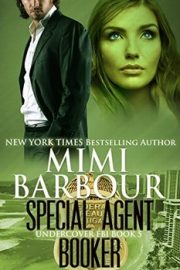 Special Agent Booker
by Mimi Barbour
BARGAIN
When Sloan Booker's father dies tragically, he has no other option but to give up his job as an FBI agent and take over his family's vehicle restoration business in Oahu, Hawaii. Giving up his badge is difficult but having Homeland Security and his old boss request the use of his house in a stakeout, spying on his Muslim neighbors who they suspect are terrorists, is just too damn much for a man already frazzled. It makes no difference that they've offered him a partner to be in charge of the surveillance… until he meets the gorgeous divorcee.
Special Agent Alia Hawkins might look more like a model than a cop but looks can be deceiving. Not only does she rescue street kids, fights their battles and transports them to safe homes… #ad
---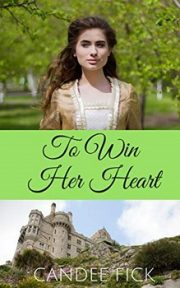 To Win Her Heart
by Candee Fick
BARGAIN
Despite Emma Richards's fanciful dreams growing up in the shadow of King Arthur's castle and the manor on the cliff, the orphan is now trapped inland serving her wealthy cousins with no hope for her own future.
Sir Grayson Wentworth spent his years at Cambridge dreaming of the Cornwall coast and wishing he could return to the happy days of his youth. Called home to his father's deathbed, the young baron soon learns he has inherited a title, a neglected estate, and a betrothal agreement he knew nothing about. When the new Lord Danvers travels to execute the last matters of his father's will, he finds himself promised to one woman and falling for another. Can he keep his vow to find a wife and win her heart? Or will honor be sacrificed in the name of love? #ad
---
Rex Fontenot moves home to the Louisiana bayous to be near his family again. The only problem is, he misses Monica Hughes, a woman he casually dated when their paths crossed. He offers Monica a relationship, but she runs away scared. Months later, when new information is revealed, she tracks him down.
As they are adapting to their newly established relationship, tragedy strikes, and they are forced from their newfound bubble of bliss. Together they grow as they discover what really matters in life, culminating in a decision that will prematurely change their lives forever. Is love enough when all else fails? #ad
---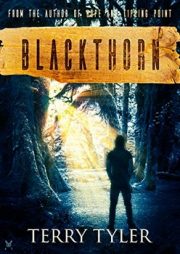 Blackthorn
by Terry Tyler
BARGAIN
The UK, year 2139. One hundred and fifteen years ago, a mysterious virus wiped out ninety-five per cent of humanity. Blackthorn, the largest settlement in England, rose from the ashes of the devastated old world. It is a troubled city, where the workers live in crude shacks, and make do with the worst of everything. It is a city of violent divisions, crime, and an over-populated jail block, until a charismatic traveller has a miraculous vision, and promises to bring hope back to the people's lives.
Blackthorn falls under Ryder Swift's spell, and the most devoted of all is the governor's loyal servant, Lieutenant August Hemsley. Twenty-one-year-old Evie has lived her whole life in the shacks. She and disillusioned guard Byron Lewis are two of a minority who have doubts about Ryder's message. Can they stand against the beliefs of an entire city? #ad
---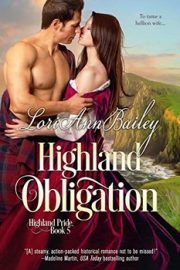 Highland Obligation
by Lori Ann Bailey
BARGAIN
Isobel MacLean fears she can't protect those she loves. Due to a violent attack in her past, she'll do anything to keep them safe–except marry the infuriating Grant MacDonald, heir to the MacDonald laird. She wants justice for her family, not a damn husband. Unfortunately, we don't always get what we want…
Forced to wed the lass responsible for his friend's death, Grant MacDonald is determined to tame his hellion wife. On a mission to Edinburgh to prevent war, sparks fly as they spar with each other, and Grant is starting to wonder if maybe his wife is a wee bit misunderstood. He'll need to use every tool in his arsenal to distract his alluring wife from her quest for vengeance…before it's too late for them both. #ad
---
Kiss Me in Wescott Springs
by Holly Cortelyou
BARGAIN
Escape with two enticing tales of love. Sometimes opposites do attract and just need a second chance love… courtesy of a raspberry puff pastry and an unexpected discovery. And then again, maybe all it takes is a little wine, truffles and a remodel to turn enemies into lovers! Welcome back to Wescott Springs where it's always a sweet and sexy romp to love!
KISS ME, TROUBLE: Why gamble on a second chance at love? Six years ago, Cole McCaffrey shattered Alix Porter's heart into a million scattered shards. But one lucky encounter with flying artwork lands Alix right back into Cole's lap. With seven short vacation days, can Cole spark their sizzling chemistry and convince Alix of his love, despite the lie that tore them apart? Also includes: KISS ME AT LAST… CLICK above to read the full description! #ad