Wednesday's Top Romantic eBooks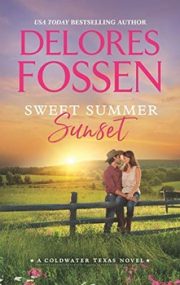 Sweet Summer Sunset
by Delores Fossen
BARGAIN
Rodeo rider Nico Laramie may not have a squeaky-clean reputation with the women of Coldwater, but there are rules he doesn't break. No bullies. No married women. And definitely not his best friend, Eden Joplin. So what exactly is Nico thinking, kissing Eden in front of her jerk ex-husband? With the proverbial bull out of the pen, Nico is about to get gored—hard.
Eden has secretly been writing a sex-advice blog called "Naughty Cowgirl," but her divorce killed all her sexy inspiration. Then, when her gorgeous best friend kisses her in a way that makes her toes curl, suddenly Eden's mojo is back. And the heat isn't going away. Now something deep and long-denied is happening between them. Something that could destroy their friendship…or finally prove that this time it's the real deal. #ad
---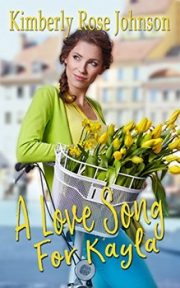 A Love Song for Kayla
by Kimberly Rose Johnson
BARGAIN
When two strangers cross paths their lives are forever altered.
Kayla Russel hates Valentine's Day and has all but given up on finding love until a new guy to town walks into her flower shop right before her least favorite day of the year. There is something mysterious about him that intrigues her, but when she finds out the truth everything changes.
Derek Parker wants to leave his old life behind, but it proves to be harder than he'd anticipated when his past finds him. Now the woman he has come to care for feels deceived. Will his secrets come between them and destroy what could have been something wonderful? #ad
---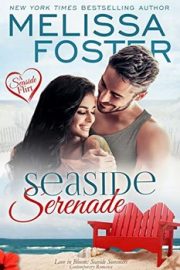 Seaside Serenade
by Melissa Foster
BARGAIN
Discover the magic of New York Times bestseller Melissa Foster's writing and see why millions of readers have fallen in love with the Love in Bloom series. Seaside Summers is a series of stand-alone steamy romances with beautifully flawed and fiercely loyal, alpha heroes and smart, sassy heroines.
They say opposites attract, but for former boxing champ and gym owner Brock Garner, having the beautiful dark-haired, tattooed, combat-boot wearing pixie Cree Redmond flitting around his club has nearly driven him mad. Brock has wanted Cree since the first time he saw her, and when he learns she has the singing voice of an angel, it speaks to another part of his heart and he's unwilling to hold back any longer. But Cree's dating a burly biker and is firmly off-limits. Or so he thinks… #ad
---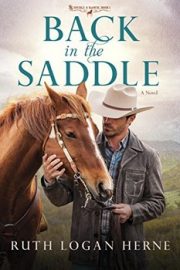 Back in the Saddle
by Ruth Logan Herne
BARGAIN
It's been a long time since Colt Stafford shrugged off his cowboy legacy for shiny Manhattan loafers and a promising career on Wall Street. But when stock market manipulations leave him financially strapped, the oldest son of legendary rancher Sam Stafford decides to return to the sprawling Double S ranch in Gray's Glen, Washington. He's broke, but not broken, and it's time to check in with his ailing father, and get his legs back under him by climbing into the saddle again.
He doesn't expect to come home to a stranger pointing a loaded gun at his chest— a tough yet beautiful woman that Sam hired as the house manager. Colt senses there's more to Angelina Morales than meets the eye and he's determined to find out what she's hiding…and why. #ad
---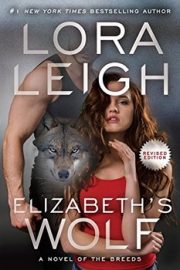 Elizabeth's Wolf
by Lora Leigh
BARGAIN
Special-Forces solider Dash has all but given up his will to live until an innocent letter from a little girl brings him back to life. Cassie writes to him every week, strengthening his resolve to recover from the devastating loss of his unit. But when the letters suddenly stop arriving, Dash instinctively knows Cassie and her mother are in critical danger.
Elizabeth and her daughter are on the run from a dark and bloody past that refuses to let them go. The stakes are too high for her to fall for this dangerous man who's just walked into her life, but now more than ever she needs help. Saving his mate and her daughter calls Dash's beast to the forefront and transforms the lone wolf into an alpha protector—he becomes Elizabeth's wolf. #ad
---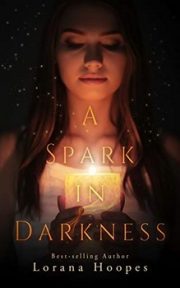 A Spark in Darkness
by Lorana Hoopes
BARGAIN
Kat Jameson has just been told her job is to reach Raven Ryder, the one woman who seems to hate her. Can she convince the girl of her importance before it's too late?
Jordan Wright thought her place was with Kat, but when she begins having visions of a baby, will it send her home to see the son she gave up for adoption?
Raven Ryder's past has been anything but pretty. She has no time for God or Kat's nonsense, but when she begins having vivid nightmares and seeing black shapes, will she admit she needs the girl's help after all. #ad
---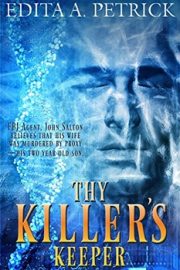 Thy Killer's Keeper
by Edita A. Petrick
BARGAIN
A horrific murder has taken place in upstate California. Emily Waters, a local teacher, has been bound in duct tape–leaving only her eyes exposed–and crushed to death under the wheels of a semi-trailer heading down the Eureka freeway. The local police can't even guess at a suspect in a murder as brutal and bizarre as this.
The San Francisco field office of the FBI sends two of their agents to investigate the Eureka murder. Special Agent John Salton is just as good at hiding dark secrets as he is at making himself appear as an ordinary, everyday person. He and his partner, Special Agent Ruby Tam set to explore the dark secrets of a town driven by sex and alcohol even as Ruby grows increasingly uncomfortable with her partner pushing his outlandish agenda that may see both of them dismissed…or killed. #ad
---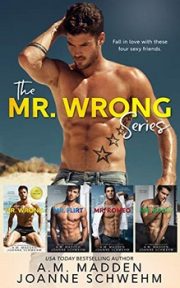 The Mr. Wrong Series Box Set
by A.M. Madden & Joanne Schwehm
BARGAIN
Finding Mr. Wrong is an Amazon Top 100 Book as well as a 2018 Book Excellence Finalist! Scoring Mr. Romeo is the 2019 Book Excellence Finalist! "A fun, sexy, whirlwind romance filled with the perfect amount of kink and snark!" -Samantha Chase, NYT & USA Today Bestselling Author
The Mr. Wrong Series takes you on an amusing journey with four friends who find their matches in uniquely hilarious situations. Get ready to laugh, swoon, and maybe even wipe a tear when you meet four sexy troublemakers in these stand-alone novels. CLICK above to read the full descriptions! #ad