Thursday's Top Romantic eBooks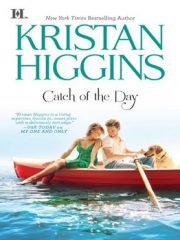 Catch of the Day
by Kristan Higgins
BARGAIN
What's the market price on a decent guy these days?
Maggie Beaumont's luck is about to change. Sure, she's known for her bad romantic choices—her former boyfriend broke up with her by bringing his new girlfriend home for a visit. And then there was the crush she had on a gorgeous young Irishman, who turned out to be Father Tim, the parish's new priest. But romantic salvation has arrived in the form of handsome, if surly, fisherman Malone. It turns out there's a heart of gold underneath his barnacle-clad exterior. Will this catch of the day turn into the dish of a lifetime? #ad
---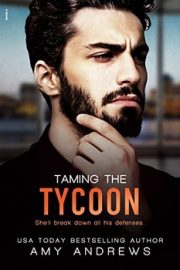 Taming the Tycoon
by Amy Andrews
BARGAIN
Real estate tycoon Nathaniel Montgomery is one deal away from making his first billion and fulfilling a promise to his dying father. Nothing will stop him from tearing down the decrepit St. Agnes hospital and erecting posh condos in its place. Not even the crystal-wearing, health food store owner whose publicity stunt lands him in the hospital.
After her brush with death five years ago, child prodigy Addie Collins learned what's truly important–health, happiness, and the two-hundred-year-old rose garden at St. Agnes. To make amends for the accident, she agrees to pose as Nathaniel's girlfriend at his eccentric grandmother's birthday party. But Addie has an ulterior motive… #ad
---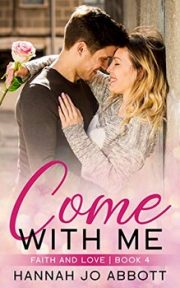 Come with Me
by Hannah Jo Abbott
BARGAIN
Shep Kelly is starting his senior year of college with so much going for him. But he doesn't have the one thing he wants to graduate with: someone to share life with. Bailey Holmes feels like she's limping across the finish line of school, but looking ahead to the life of raising her daughter on her own. After her high school boyfriend left her pregnant and alone, she doesn't allow anyone to get close to her.
When the two are paired up as lab partners, Shep begins to see a possibility, but Bailey keeps him at arms length. As their friendship progresses into something more, Bailey begins to open up. But when baseball threatens to take him away, she's afraid she will be left alone and hurt all over again. Bailey will have to decide between opening her heart to move forward, or closing herself off forever. #ad
---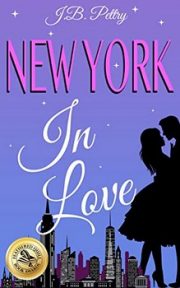 New York In Love
by J.B. Pettry
BARGAIN
1st Place/Gold Winner of the 2020 Feathered Quill Book Awards for Romance!
After two years of providing juicy material for her aunt's popular relationship column, Violet Monroe decides it's time for her career as a serial blind dater to come to an end. That is until her aunt talks her into accepting one last date…1700 miles away.
Future heir to his family's media company, wildly handsome Sawyer Quinn knows what's expected of him, but longs to break free of his overbearing mother and her suffocating expectations. When his uncle hands him an interesting opportunity, he's pleasantly surprised when it leads to a young woman unlike any he's ever met before, but there's a problem–his meddling mother. #ad
---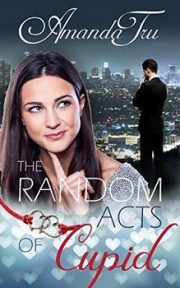 The Random Acts of Cupid
by Amanda Tru
BARGAIN
Elise Hutchins has a secret. She likes to anonymously play matchmaker for people she doesn't really know. But when lawyer Ryan Jenkins discovers she's Seattle's Cupid, he thinks her methods are deceptive and she shouldn't be interfering in the lives of others.
Now Elise has 24 hours to present her case and prove her character to Ryan. Otherwise, he will reveal her secret and ruin her reputation along with possibly all of the good she's done.
Will following her around on her Cupid errands change his mind about her? And, in the end, will Elise sacrifice her own chance at love to make one final match for her best friend? #ad
---
Saving the Billionaire's Daughter
by Jennifer Youngblood
BARGAIN
From bestselling author Jennifer Youngblood comes a touching and tender romance that introduces The Jackson Hole Firefighter Romance Series.
When billionaire Judd Hoffman agrees to give the keynote address at his high school reunion, he never expects to reconnect with beautiful and illustrious Whitney Fox, his high school crush. Sparks fly, opening the door to a promise of a lasting relationship.
However, trouble with Judd's teenage daughter and an unexpected tragedy may cause Judd to lose everything he holds dear. #ad
---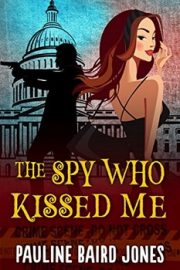 The Spy Who Kissed Me
by Pauline Baird Jones
BARGAIN
Isabel "Stan" Stanley is stuck in a rut in the DC suburbs. As a wannabe romance writer, she hopes a sexy muse falls into her lap. But she never expected a handsome spy to dive through her sunroof…
Pursued by a hail of bullets, international CIA Agent Kelvin Kapone didn't have plans to make friend. But when his latest mission puts him in the bewildering burbs, the charming Stan is a surprisingly strong guide. As he discovers a chilling terrorist plot, Kelvin doesn't want to admit that he may just need the suburbanite's help…Despite her best efforts, Stan can't break free from the dangerous mission. And while being in close quarters with a sexy spy is getting her great material for her novel, it won't do her much good if they both end up dead… #ad
---
One Night with the Laird
by Nicola Cornick
BARGAIN
Can true love be born from scandal?
She is young and beautiful and fashionable, Edinburgh's most flirtatious hostess. But within the merry widow beats a grieving heart. Lady Mairi mourns the husband she lost two years before—and no matter how accomplished a lover Jack Rutherford may be, their wanton night together was an encounter of the body only, and Lady Mairi would prefer to forget it.
But when Mairi is threatened by a blackmailer, Jack is the only man who can protect her. As they work together to uncover where the danger lies, their passion reignites. Little by little, the masks they wear burn away, and their most private secrets come to light…. #ad