Friday's Top Romantic eBooks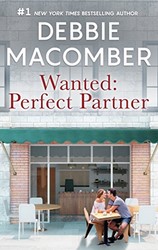 Wanted
by Debbie Macomber
BARGAIN
Sweet, fun romance stories by #1 New York Times bestselling author Debbie Macomber are to be enjoyed again and again!
Single mom Meg Remington isn't looking for another chance at love, but her teenage daughter, Lindsay, has other plans, so she places a personal ad on her mother's behalf. When it's answered by Steve Conlan, he actually seems…perfect! But there's more at work, as the reluctant couple soon discovers. Meg and Steve want to teach their matchmakers a lesson—if only they weren't really falling for each other! #ad
---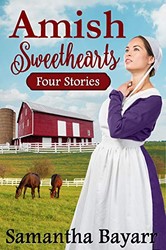 Amish Sweethearts: Four Stories
by Samantha Bayarr
BARGAIN
Now includes NEW Release, The Amish Picnic!
① The Amish Portrait: Tessa has become a meal ticket for an artist, but is he the same for her?
② The English Cousin: Ellie doesn't like the competition from an English girl, to get the attention of Shiloh, so she decides to compete on her level.
③ Amish Wedding Season: Everyone is getting married except Shanah; will she be able to juggle her duties as a bridesmaid for two weddings without becoming jealous of her cousins?
④ When Missy discovers her cousin, Anna, has been seeing her betrothed behind her back, she finds comfort in the arms of the least likely man she'd ever expect after an accident that puts her in his path. Was it God who brought them together, or should she fight to get Noah back from her cousin? #ad
---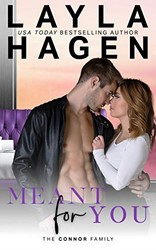 Meant For You
by Layla Hagen
BARGAIN
I believe in rules to live by. It's how I built my reputation as Will Connor—the tough cop, and how I've survived being one. I give a hundred percent to the job, I care for my family, and I never, ever ignore my instincts.
So when Paige turns my head, all my senses go on high alert.
As the developmental director of a non-profit, Paige Lamonica meets a lot of people. That's how she got so good at reading them. But I enjoy surprising her at every turn. She keeps expecting a jerk. Maybe it's my confidence. Maybe it's my looks. #ad
---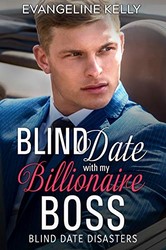 Blind Date with my Billionaire Boss
by Evangeline Kelly
BARGAIN
Brand New Release from Evangeline Kelly. Not only is he her boss, he's her enemy.
Coldhearted Easton Radcliffe has one goal: run in the Warrior Obstacle Challenge in honor of his father who passed away a year ago. He carries around guilt because he wasn't there when his father needed him most, and now he has to cope with the kind of man he's become.
Maya Anderson has underlying medical issues that make it necessary to obtain a job with better health benefits. When Easton offers her a job, she's shocked to say the least, but she accepts out of necessity.
Maya knows Easton hates her, and she can't stand him as well. But when they come in contact with each other on a daily basis, sparks fly and Maya forms a new opinion of her boss. Little does she know, he's the one man who will go to bat for her when it really counts. #ad
---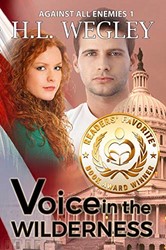 Voice in the Wilderness
by H. L. Wegley
BARGAIN
Susan May Warren, RITA and Christy Award-winning, best-selling novelist Reader's Favorite 2017 Gold Medal Winner
What if your blog could save the nation, but posting to it might cost your life? Two extraordinary people born for a time such as this.
As catastrophes drive the US into martial law, all eyes are on America, waiting to see what emerges. KC Banning, network specialist, discovers President Hannan's tyrannical plans and is branded a terrorist, sending her fleeing the Beltway to find her childhood soulmate and protector, Brock Daniels. Brock, a writer and man of faith, gives CPR to a dying nation through his blog, which is read by military members still loyal to the Constitution. #ad
---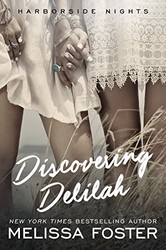 Discovering Delilah
by Melissa Foster
BARGAIN
After the death of her parents on the day of her college graduation, Delilah Armstrong thought she could finally follow her heart and come out to her closest friends, but the guilt of going against her parents' beliefs haunts her. The feelings she has for her best friend, Ashley, are stronger than anything she's felt before, but Delilah has never even kissed a girl, and fear stops her at every turn.
Ashley Carver promised herself that she would never again date another girl who wasn't out, but that was before she met intoxicatingly sweet and sexy Delilah. When another girl offers to teach Delilah the ropes, it changes Delilah's whole world and gives her the courage to go after the only girl she really wants… #ad
---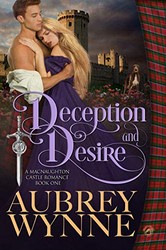 Deception and Desire
by Aubrey Wynne
BARGAIN
Fenella Franklin is too tall, too intelligent, and has no title. Her talents lie in numbers and a keen business mind, not in the art of flirtation. When she becomes the object of a cruel wager during her come-out in London, she vows to put off the penniless noblemen vying for her sizeable dowry. But her season is cut short after her mother discovers the subterfuge, and Fenella retreats to Scotland.
Lachlan MacNaughton has neither the temperament nor the patience to be the next MacNaughton chief, preferring to knock heads together rather than placate bickering clansmen. He readily accepts a reprieve to help with the family's textile mill in Glasgow. A sizzling chance encounter in the rain introduces him to the new female bookkeeper. His grandfather may want him back in the Highlands, but his heart has been lost in the Lowlands… #ad
---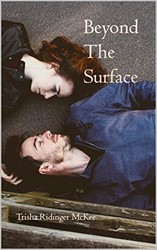 Beyond The Surface
by Trisha Ridinger McKee
BARGAIN
Ella is a middle-aged woman with a stagnant career, an exasperated teenage daughter, and a husband that has left to make a new life with another woman. Her first attempt at dating is a disaster, and in an attempt to refocus her life and rediscover her joy, Ella goes fishing. It is here that she meets Dennis, the older, captivating man that ends up saving her life and stealing her heart. But Dennis has a history, and Ella might just be in for the biggest heartbreak of her life if she can not get her emotions under control and face the demons from her own past. #ad