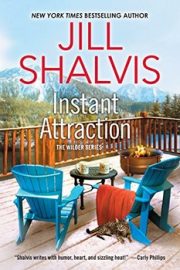 Instant Attraction
by Jill Shalvis
BARGAIN
Numbers cruncher Katie Kramer has been the good girl all her life and yet she's still a fish out of water, still a square peg trying to fit into that round hole. So the real question is, can good karma be wished for? Because she's wishing, damn it. Wishing hard. At wits' end and rock bottom, she stares up at the night sky (barely visible past all the L.A. city lights) and falls asleep dreaming about a huge, twinkling, falling star, and makes three wishes on that star.
One, to experience a real-life adventure complete with amazingly athletic feats and danger. Two…good sex. And three, to belong. Really belong somewhere. Anywhere. The next day she reads an ad about a small, far-away mountain town named Wishful, and an expedition company that needs a bookkeeper…
---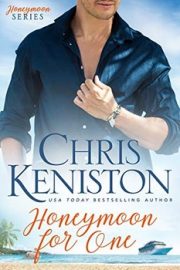 Honeymoon For One
by Chris Keniston
BARGAIN
To escape local gossip, jilted bride Michelle Bradford embarks on her honeymoon cruise —alone. Coaxed by a thrill seeking hunk she never expects to see again, she slowly sheds her good girl persona to have some well deserved fun. But unlike Vegas, what happens on the high seas doesn't always stay there.
USA TODAY Bestselling author Chris Keniston invites you to sit back on a lazy afternoon, kick off your shoes, put your feet up, and join her for a few hours with laughter and love in the world she's created for Michelle and Kirk. (P.S. The scene in last chapter at the office is her favorite, too.)
---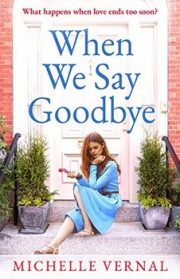 When We Say Goodbye
by Michelle Vernal
BARGAIN
Ellie Perkins life was right on track until her boyfriend Sam suffers a near-fatal car accident, leaving him in a coma and all their future plans in limbo.
Desperately in need of something to fix, Ellie has to find a project and when her grandparents old house is put up for sale, she jumps at the chance. Because, like Ellie, the house is broken. And if she can fix the house, then surely, it's just a matter of time before she and Sam are back on their path to happily-ever-after… In life, when the worst happens how do you pick up the pieces?
---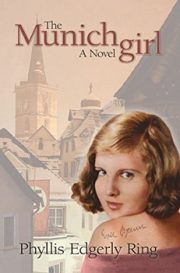 The Munich Girl
by Phyllis Edgerly Ring
BARGAIN
Anna Dahlberg grew up eating dinner under her father's war-trophy portrait of Eva Braun. Fifty years after the war, she discovers what he never did–that her mother and Hitler's mistress were friends. The secret surfaces with a mysterious monogrammed handkerchief, and a man, Hannes Ritter, whose Third Reich family history is entwined with Anna's.
Plunged into the world of the "ordinary" Munich girl who was her mother's confidante–and a tyrant's lover–Anna finds her every belief about right and wrong challenged. With Hannes's help, she retraces the path of two women who met as teenagers…
---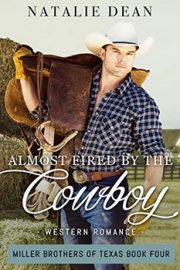 Almost Fired by the Cowboy
by Natalie Dean
BARGAIN
Salvatore is the blondest and burliest son in the Miller family ranching empire. Tension is flaring up between his brothers and father. Now Sal is out to prove he can take over as favorite son. There's just one problem—nothing he tries is going right. Nova is thrilled with her new job as vet tech on the McLintoc Miller Ranch. After all, with no family to help her, she's out to prove she can make it on her own.
Except then she goes and practically football tackles the Miller's burly son for trying to kill a snake. And his stuck-up attitude is surely going to get her fired. How can a cowboy who looks so perfect be so irritating? Sal is distracted by this new girl on the ranch who questions his authority. He's torn. Will he pursue his attraction to her or focus on winning his father's approval?
---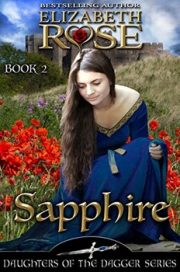 Sapphire
by Elizabeth Rose
BARGAIN
Sapphire has been betrothed to Lord Roe Sexton, a man she's never met. But when she goes to Rye to meet him, she's told he's dead. Instead, she's married off to the evil baron. Sapphire sneaks out in disguise not only to get away from her abusive husband, but also to find the meaning of true love. With the stable boy as her escort, she visits a tavern one night.
Lord Roe Sexton returns from war overseas after being away for over a year. Victorious and celebrating their success, he stops with the soldiers at a tavern looking for a drink and a woman for the night. The one he chooses seems to be trying to tell him she's a lady, but he doesn't believe her since she's dressed like a whore…
---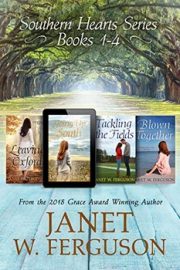 Southern Hearts Series: Books 1 – 4
by Janet W. Ferguson
BARGAIN
Get all four eBooks in this compelling Christian romance series! With over 600 reviews on Amazon, get four full-length novels at a substantial discount over their individual prices!
Book 1 Leaving Oxford: Escaping home to Oxford, Mississippi, seemed like a good idea. Until it wasn't. A year after a tragic accident in Los Angeles flipped her world upside down, advertising guru Sarah Beth LeClair is still hiding away in her charming hometown of Oxford, Mississippi. And she may well be stuck there forever. Suffering from panic attacks, she prays for healing. Instead, her answer comes in the form of an arrogant football coach and an ugly puppy… CLICK above to read the full descriptions!
---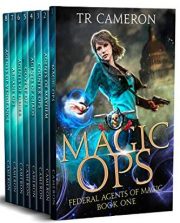 Federal Agents of Magic Complete Series Boxed Set
by TR Cameron, Martha Carr, Michael Anderle
BARGAIN
Get your copy of the ENTIRE Federal Agents of Magic series for one low price all in one GIANT boxed set! Discover why reviewers say they LOVED this series and were all anxious for the next book to come out!
FBI Agent Diana Sheen is an agent with a secret…she carries a badge and a troll, along with a little magic. But her Most Wanted List is going to take a little extra effort. She'll have to embrace her powers and up her game to take down new threats, Not to mention deal with the troll that's adopted her. All signs point to a serious threat lurking just beyond sight, pulling the strings to put the forces of good in harm's way. Magic or mundane, you break the law, and Diana's gonna find you, tag you and bring you in. Watch out magical baddies, this agent can level the playing field…