Sunday's Top Romantic eBooks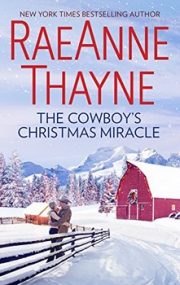 The Cowboy's Christmas Miracle
by RaeAnne Thayne
BARGAIN
Christmas is tough for widow Jenna Wheeler and her four children. But even though she'd sold part of her family's land to make ends meet, she's determined to spin the holiday into the stuff of magic—no matter what it takes. Now if she could only find a job….
Maybe her new landlord could oblige—gorgeous, child-averse Carson McRaven. He needs a chef, and he knows the lovely Jenna could do a bang-up job—if only she could keep her brood out of his hair. But as he finds himself catapulted into the cheerful chaos of her family…not to mention Jenna's arms…he's learning more about the spirit of Christmas than he'd ever dreamed possible.
---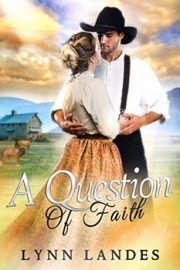 A Question of Faith
by Lynn Landes
BARGAIN
Abbilene loses her husband and her dreams in the fire that destroys the flour mill. The town is crying out for answers, and the Mayor promises justice. During the reading of her husband's will, Abbilene's faith is tested when she discovers the true depths of his betrayal. She will inherit the mill and the money to rebuild as long as she adopts his son, left in an orphanage in San Francisco. The son no one knew existed. How can she love a child her husband fathered with another woman?
Tucker Manning, childhood friend and Sheriff, is ordered by the Mayor to uncover the truth of the explosion that took eight lives. He doesn't believe the rumors around town about Abbilene and Sterling, her husband's cousin. Could the woman he grew up with have planned and plotted to get rid of her husband and inherit the mill?
---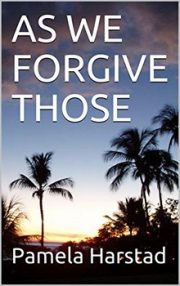 AS WE FORGIVE THOSE
by Pamela Harstad
BARGAIN
Ava Fraser's life is stripped away. As a business manager, she hopes to rise up and create a better future, but fears and her past plague her. A widower, tragedy is no stranger to cruise line owner Tony Andrews, as he continues a search for someone close to his heart.
From Venice, Italy to the Florida coast, Tony and Ava are drawn together through serving others affected from human trafficking and those abused in the crisis centers he founded. But Ava must decide if she can give up the secure life she has rebuilt, or risk it to follow another path, as traumatic crises affect their lives and threaten their relationship. Will Tony be able to change his path and take the next steps in his life as he hopes? Can Ava find it in her heart to forgive the past and move on in life?
---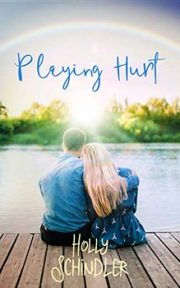 Playing Hurt
by Holly Schindler
BARGAIN
Once, she was a small-town celebrity. One of the most talented high school basketball players her hometown had ever seen. Bound for something far bigger beyond the city limits of Fair Grove, Missouri. But Chelsea's world changed when an accident on the court ended her days as an athlete. She struggles with the idea of no longer being a star—and has no real idea what life might hold for her next.
Once, he was a small-town celebrity. One of the most talented hockey players his hometown had ever seen. Bound for something far bigger beyond the city limits of Baudette, Minnesota. When an unexpected tragedy took his head out of the game, Clint was forced to hang up his skates. He swore he'd never put himself in a position to be hurt again, building walls around his heart…
---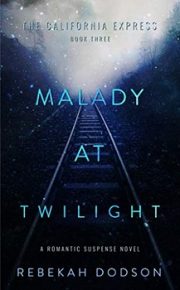 Malady At Twilight
by Rebekah Dodson
BARGAIN
It's time for them to answer the ultimate question: is one life worth the cost of millions?
CIA and CDC team Jesse and Maggie Cabot are back – this time to obtain and deliver the vaccine to ARVID-17, the super flu sweeping the country and killing people in the millions.
The mission directive was supposed to be simple: get to Portland, retrieve the world's last vaccine, and deliver to the CDC in San Francisco. But when their train derails and they are left stranded in the Oregon forest, it's up to Jesse and Maggie to find their own way south; but will their fragile marriage even survive this? An abandoned train in the wilderness might be their lifeline, and they should have expected the malady within.
---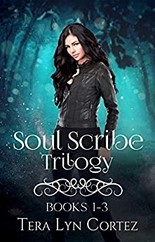 The Soul Scribe Trilogy: Books 1-3
by Tera Lyn Cortez
BARGAIN
Magic won't continue to exist for long… not without Everleigh's help.
There was no magic where Everleigh grew up, none other than her own. Her abilities made her think that she was an anomaly, a freak of nature who should hide away from the world, when she wanted nothing more than to find her place in it. After the death of her parents she became truly isolated, until she found her way to new friendships and more family than she'd ever hoped to have.
Unfortunately, there was little time to enjoy it when her newfound happiness was threatened by an attack from the Dark Mage…
---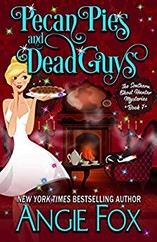 Pecan Pies and Dead Guys
by Angie Fox
BARGAIN
From New York Times bestselling author Angie Fox – Sometimes Verity Long would like to forget that she lives with the ghost of a 1920s gangster. But the reluctant housemates must once again work together when a dead detective blackmails Frankie into helping him solve a Great Gatsby-era cold case. Before she can say "bathtub gin," Verity is dragged straight into a raging, otherworldly house party. Worse, every guest is hiding something.
Meanwhile, Ellis Wydell, Verity's living, breathing boyfriend needs Verity's help with a police case of his own. After a dead body is discovered near the pecan orchard, Verity gives her insights, thinking her job is done. But when mysterious pecan pies start arriving at her house, she wonders who might be thanking her…or stalking her…
---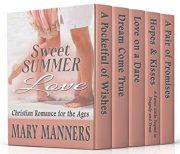 Sweet Summer Love
by Mary Manners
BARGAIN
Sweet, small-town romance for ages 18 to 80…fall in love all over again… "This collection of books are suitable for all ages. All the stories are sweet clean inspirational reads. If you have never read any of Mary Manners books this is a great set to start with." -Five Star Amazon Review
Get swept away in five contemporary southern romances filled with faith, family, and fun. From love-at-first sight to falling in love again, these sweet summer stories are sure to warm your heart.