Monday's Top Romantic eBooks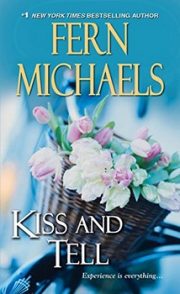 Kiss and Tell
by Fern Michaels
BARGAIN
"Readers will enjoy seeing what happens when well-funded, very angry women take the law into their own hands." -Booklist on Weekend Warriors
Life comes in stages. Even the Sisterhood has been content to let their gold shields gather a little dust while they enjoy their friends and family. But when a string of anonymous emails arrives at Pinewood, suggesting shady dealings at a local assisted-living facility, Myra Rutledge and her best friend Annie de Silva are more than ready to out-hustle a master con-artist at his own game. They'll need to enlist some new and untested allies in order to pull off their brilliant plan, all while Myra faces a personal challenge that will rock the Sisterhood to the core…
---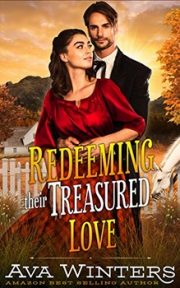 Redeeming Their Treasured Love
by Ava Winters
BARGAIN
When the beautiful Clementine McClean saw her family dissolved by greed and illness at a young age, a retired US Marshal took her under his wing. Turning all her passion to administer justice and to save as many lives as possible, she became a bounty hunter. Can she save herself when she meets the only man who can challenge her identity?
When the brash and emotionally wounded Maverick Snow, returned from the Civil War, he only wanted to lose himself and forget his painful past. Participating in the largest Treasure Hunt Tournament in the Old West, he couldn't predict that she would be the reason to find himself. But is he ready to face all his fears and replace them with love?
---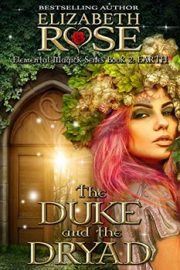 The Duke and the Dryad
by Elizabeth Rose
BARGAIN
The Duke: Duke Odwolfe of Manterra is known to his friends as Wolfe, and to his enemis as Duke the Destroyer. When his prized bull goes missing, he finds that the Druids have stolen it and are about to sacrifice it in one of their pagan rituals. He rushes to the stone henge in the forest, but it is too late. Angry, he demands one of them come to his castle as his servant in exchange for the bull he lost.
The Drayd: Rae-Nyst is a dryad – an elemental of the earth. She gets her power from the earth and can talk to the animals and control nature. However, fire is an element that can take her life. With the flame of the duke's torch in her face, she loses strength and has no choice but to go back to his castle with him as naught more than his servant.
---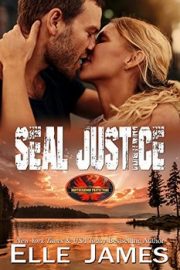 SEAL JUSTICE
by Elle James
BARGAIN
On terminal leave, Navy SEAL Sam Franklin has a job waiting for him with the Brotherhood Protectors, but he's taking a few days off to try his hand at fly fishing before he goes back to work. He needs the R&R to decompress after his final mission got some of his buddies killed. Relaxation ends when his adopted Military War Dog Grunt discovers a body washed up on the river bank.
Drugged and scared, Reggie McDonald escaped through the woods and fell into a river, running from her kidnapper. By some miracle, she washes ashore at the feet of a former Navy SEAL. When he tries to take her to the hospital, she refuses to go, insisting she remain 'dead'.
---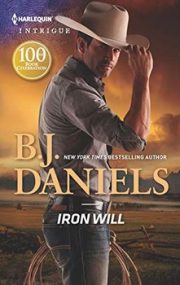 Iron Will
by B.J. Daniels
BARGAIN
Are a dead woman's secrets
enough to kill for…?
Hank Savage has always believed his old girlfriend was murdered. Now he's come home to Cardwell Ranch and, with the help of PI Frankie Brewster, is determined to find the killer. Trying to keep their feelings at bay, Hank and Frankie quickly learn that every lead reveals a life steeped in secrets—and danger. And that someone from Hank's past will do anything to keep the truth from being revealed.
---
A Scandal By Any Other Name
by Kimberly Bell
BARGAIN
Julia Bishop has led a very sheltered life. Protected by her family from those who might ridicule her for her secrets, she stays hidden away in the country. But she longs for more, if only for an evening. To kiss a rake in full view of the stable boy. Unchaperoned picnics. Romance. But she knows she'll never experience any of those things. That is, until a handsome duke with a mysterious past of his own arrives…
Duke Jasper DeVere left London to grieve his grandfather's death privately, away from the prying eyes and gossips of the ton. Seeking solitude at a friend's country manor, he's surprised he finds himself drawn to the company of the shy beauty determined to present the epitome of proper behavior. That is, until the mysterious woman makes an indecent proposal…
---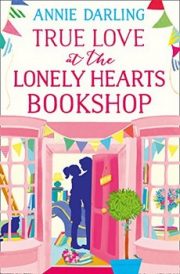 True Love at the Lonely Hearts Bookshop
by Annie Darling
BARGAIN
Verity Love – Jane Austen fangirl and an introvert in a world of extroverts – is perfectly happy on her own (thank you very much), and her fictional boyfriend Peter is very useful for getting her out of unwanted social events. But when a case of mistaken identity forces her to introduce a perfect stranger as her boyfriend, Verity's life suddenly becomes much more complicated.
Johnny could also use a fictional girlfriend. Against Verity's better judgement, he persuades her to partner up for a summer season of weddings, big number birthdays and garden parties, with just one promise – not to fall in love with each other…
---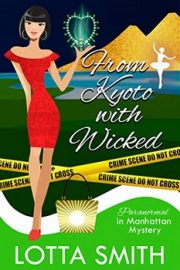 From Kyoto with Wicked
by Lotta Smith
BARGAIN
While stranded in Kyoto during a viral pandemic the Rowling family is making the best of things. Rick is working at the local division of USCAB while Mandy and Sophie spend their days binge-watching the jewelry shopping network, so when the case of a hexed necklace crosses Rick's desk, Mandy is ready to tackle it.
An emerald necklace on loan from a dance troop in Louisiana is playing hide and seek in its temporary home with the Kyoto Ballet Company. Worn by the deceased premier performer, the costume piece isn't valuable, and according to Jackie and Allegra the violin fairy, it's not even haunted, so what keeps making the beautiful bauble disappear?