Tuesday's Top Romantic eBooks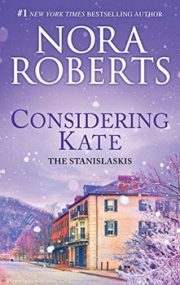 Considering Kate
by Nora Roberts
BARGAIN
Enjoy the final book in the reader-favorite Stanislaskis series from #1 New York Times bestselling author Nora Roberts.
Kate Stanislaski Kimball is done with glamour and fame; she has come home to make a fresh start. The only thing more perfect than the beautiful—dilapidated—building she's bought for her new dance school is Brody O'Connell, the frustrating and surprisingly fascinating contractor she's hired for the renovation.
As a single father, Brody is determined to resist Kate's effortless allure. But how long can a man hold out against his own heart?
---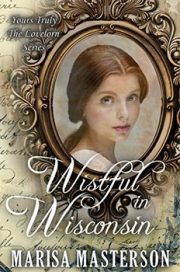 Wistful in Wisconsin
by Marisa Masterson
BARGAIN
Lilah Levitt made a terrible mistake when she answered a job advertisement for a hotel in Idyll Wood, Wisconsin. Kidnapped and carted off to a brothel in the North Woods, she barely escaped being abused. If not for Sheriff Fred Sittig, her situation would have been tragic.
No matter how often he tried to reason with Lilah, Sheriff Sittig could not get her to realize that she didn't love him. She was only grateful. After all, what would a beautiful and talented young woman want with a backwoods sheriff who could hardly read or write? Unwilling to leave Idyll Wood, desperate to win the sheriff's love, Lilah Levitt writes a letter to the Lovelorn column for advice. The answer might shock them both and shake up the town of Idyll Wood in the process. What love isn't worth some hardship after all?
---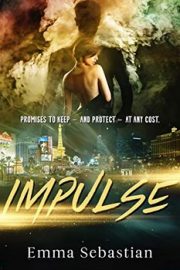 Impulse
by Emma Sebastian
BARGAIN
From the outside, Jacquie Glenayre seems to have it all. A beautiful and brilliant woman with a successful career in corporate law, nobody could suspect that she harbors a painful secret past filled with tragedy, loss, betrayal, and heartbreak.
When a hunt for her truant sister in the heart of Las Vegas—the original Sin City—in an attempt to fulfill her dying parents' final wish turns into night of passion spent with Ben, the brother of the heir to the Riddley fortune, Harvard student Jacquie wants to put it all behind her. But things take a turn when she falls pregnant, and decides to give up her academic aspirations to raise her son Josh. Eight years later, Jacquie has completed her education and made a name for herself as a lawyer, when she runs into her one-night stand once again…
---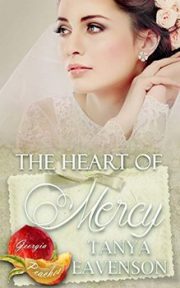 The Heart of Mercy
by Tanya Eavenson
BARGAIN
Mercy Cunningham runs a homeless shelter and soup kitchen in Atlanta. Dismissive of her noble work among the destitute, her father continually pesters her to work for his Fortune-500 corporation. A bedraggled stranger visits the soup kitchen and catches Mercy's attention. Not because of the piercing gaze almost hidden behind his facial hair, but because something seems off about him.
Noah Allen is not the pastor, or even the man, he once was. The single-blow death of his wife and child made sure of that, as did a raging opioid addiction. Blaming himself for their deaths, he wanders the country without a destination and without a desire to find one.
---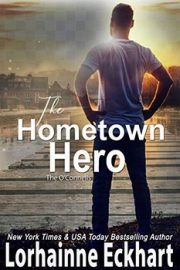 The Hometown Hero
by Lorhainne Eckhart
BARGAIN
Big brother Owen O'Connell was only sixteen when his father mysteriously disappeared, forcing him to become a father figure to his five younger siblings. If you were to ask them, they'd say Owen is the perfect older brother with the perfect life: He's single, a plumber, working his own hours in a close-knit community. Owen, though, knows that appearances are often deceiving.
When he is called to a plumbing emergency at the local high school after a grad prank goes wrong, he finds his old rival Tessa Brooks, now a teacher, holding a broken pipe in the middle of the flood, thinking she can fix the problem. However, the two soon make a horrifying discovery: the body of a student tucked away in a closet.
---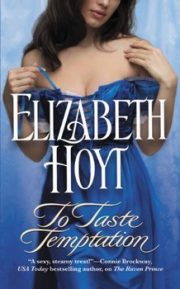 To Taste Temptation
by Elizabeth Hoyt
BARGAIN
Lady Emeline Gordon is the model of sophistication in London's elite social circles, always fashionable and flawlessly appropriate. As such, she is the perfect chaperone for Rebecca, the young sister of a successful Boston businessman and former Colonial soldier.
Samuel Hartley may be wealthy, but his manners are as uncivilized as the American wilderness he was raised in. Who wears moccasins to a grand ball? His arrogant disregard for propriety infuriates Emeline, even as his boldness excites her. But beneath Samuel's rakish manner, he is haunted by tragedy. He has come to London to settle a score, not to fall in love. And as desperately as Emeline longs to feel this shameless man's hands upon her, to taste those same lips he uses to tease her, she must restrain herself. She is not free. But some things are beyond a lady's control…
---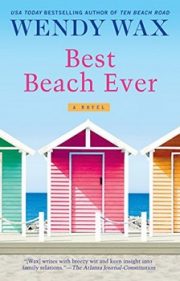 Best Beach Ever
by Wendy Wax
BARGAIN
Forced to rent out or lose their beloved Bella Flora after the loss of their renovation-turned-reality-TV show Do Over, Maddie, Nikki, Avery, Kyra, and Bitsy move into cottages at the Sunshine Hotel and Beach Club believing the worst is over. Only to discover just how uncertain their futures really are.
Maddie struggles with the challenges of dating a rock star whose career has come roaring back to life while Nikki faces the daunting realities of mothering twins at forty-seven. Avery buries herself in a tiny home build in an attempt to dodge commitment issues, and Kyra battles to protect her son from the Hollywood world she once dreamed of joining. And Bitsy is about to find out whether the rewards of seeking revenge will outweigh the risks.
---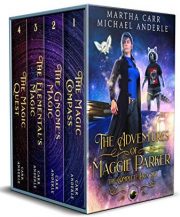 The Adventures of Maggie Parker Complete Box Set
by Martha Carr & Michael Anderle
BARGAIN
Grab the entire boxed set of The Adventures of Maggie Parker today! If smart phones and GPS rule the world – why am I hunting a magic compass to save the planet?
Austin Detective Maggie Parker has seen some weird things in her day, but finding a surly gnome rooting through her garage beats all. Her world is about to be turned upside down in a frantic search for 4 Elementals. Not 3, not 5…but 4. Why is it always 4? Each one has an artifact that can keep the Earth humming along, but they need her to unite them first. Unless the forces against her get there first. A compass, a telescope and untapped magic are her only tools. Will she join forces with an army of gnomes? Can she get the hang of even a simple spell to defend herself?