Monday's Top Romantic eBooks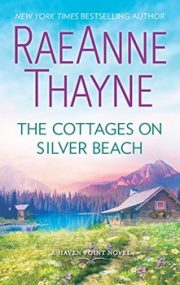 The Cottages on Silver Beach
by RaeAnne Thayne
BARGAIN
Megan Hamilton never really liked Elliot Bailey. He turned his back on her family when they needed him the most and it almost tore them all apart. So she's shocked when Elliot arrives at her family's inn, needing a place to stay and asking questions that dredge up the past. Megan will rent him a cottage, but that's where it ends—no matter how gorgeous Elliot has become.
Coming back home to Haven Point was the last thing bestselling writer Elliot Bailey thought he'd ever do. But the book he's writing now is his most personal one yet and it's drawn him back to the woman he can't get out of his mind. Seeing Megan again is harder than he expected and it brings up feelings he'd thought were long buried. Could this be his chance to win over his first love?
---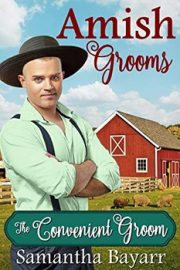 The Convenient Groom: Amish Grooms
by Samantha Bayarr
BARGAIN
When Obie Byler offers to take his sister's place as a nanny for Hazel Lapp, who recently became caregiver for her widowed sister's children, he thinks watching twin boys will be an easy way to get closer to Hazel. What he hadn't realized was how much trouble a couple of six-year-old boys can be.
Hazel is annoyed when Obie shows up in his sister's place to watch her nephews, but how can she object without sounding ungrateful when she learns his sister can't help because she broke her wrist and sprained her ankle? Since Hazel has to get back to work, she agrees to Obie's offer. Not only did she inherit her sister's bakery, but also the responsibility for her two rambunctious boys. Her sister had always made things look so easy, but juggling all the responsibility alone isn't as easy as she thought it would be…
---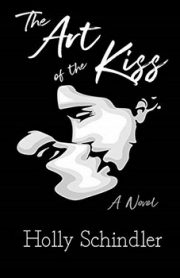 The Art of the Kiss
by Holly Schindler
BARGAIN
Taken in a flash at the beginning of their life together, Sharon Minyard's portrait of herself and her husband, Michael, hangs on her studio wall as a testament to the possibility of love.
Once drawing crowds to gaze in wonder, it has since become all but forgotten—until a young photographer, an old camera, and a bit of magic disturb the dust, setting in motion events that will revive its meaning…
Showing—in black and white—that in a town named Fairyland, the dream of forever is but a snapshot away.
---
Duty or Desire
by Brenda Jackson
BARGAIN
What happens when a man of unshakable conviction
meets the woman who rocks his world?
Pete Higgins is an honorary Westmoreland, a man of his word—of course he'll put duty to his orphaned niece first. Too bad the temporary nanny is tempting him with every look. Myra Hollister captivates him. But she's keeping dangerous secrets, the kind that remind Pete of all he's lost before and what he can't afford to lose again…
---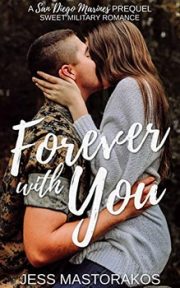 Forever with You
by Jess Mastorakos
BARGAIN
She's been hurt before. As a U.S. Marine, he's the embodiment of loyalty.
After being left at the altar, Sara came home to run her parents' bookstore. She's sworn off love, but as she gets to know the handsome Marine Recruiter who works next door, she can't help but wonder if he might be just the man she always needed.
Sergeant Vince Moore is struck by Sara the moment he meets her. To win her love, he'll have to show her he's trustworthy and reliable. But with a job like his, long hours and broken promises are part of the territory. As Vince and Sara get closer, can their relationship survive the demands of the Marine Corps and her past coming back to haunt her?
---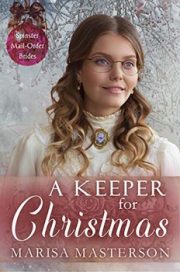 A Keeper for Christmas
by Marisa Masterson
BARGAIN
At first glance, mail-order bride Merrilee Rollins knew her deranged groom was normal. Actually, incredible seemed more apt. With his black wavy hair and blue eyes stirring something deep within her, she ignored mystery surrounding him and went ahead with their Christmas wedding. Why did the strange accidents begin happening?
Soon after his bride's arrival, Carl Sittig's problems started. Merrilee's presence made it difficult to maintain his facade of lunacy. After touching her once, he longed to be her husband in truth. Having witnessed a murder, if he wanted to stay alive he would have to pretend to be crazy. With a ring of white slavers still operating in Idyll Wood, Wisconsin and a new threat from Merrilee's past bringing danger to the couple, does this marriage have any chance?
---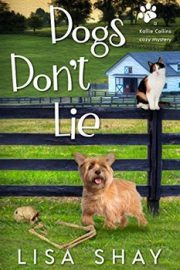 Dogs Don't Lie
by Lisa Shay
BARGAIN
On call at Crater Emergency Animal Hospital, I, Doctor Kallie Collins, receive a curious request from the sheriff's department. I'm to meet with a detective at a small ranch outside of town. You see, there's this dog with a bone he's not willing to part with.
On scene, the dog tells me the bone is human. Actually, he shows me the location of the body, complete with a human skull, through an animal-communication technique I learned a couple years ago. Now I have to explain how this works to the detective, convincing him I'm not the murderer. Who knew a simple farm visit would put me in the middle of a murder investigation? Well, I did kinda jump into this mess. I had to. I know what happened. The two four-legged witnesses to the murder told me. And I'm the only one listening.
---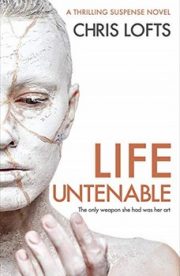 Life Untenable
by Chris Lofts
BARGAIN
Enigmatic artist Pandora Strafer and her hated brother Tobin share a terrible secret. Pan is desperate to guard the truth which threatens to destroy everything she's worked for. But Tobin suspects she knows something more. The problem is, she isn't talking. Yet.
Fuelled by desperation and drug-induced paranoia he pulls Pan from her reclusive life of creativity and into his sinister world. Pan hits back with the only weapon she has: her art. She has the time, the talent and the opportunity. All she needs is the killer instinct. Or does she?