Sunday's Top Romantic eBooks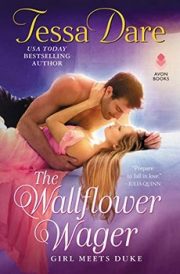 The Wallflower Wager
by Tessa Dare
BARGAIN
Wealthy and ruthless, Gabriel Duke clawed his way from the lowliest slums to the pinnacle of high society—and now he wants to get even. Loyal and passionate, Lady Penelope Campion never met a lost or wounded creature she wouldn't take into her home and her heart. When her imposing—and attractive—new neighbor demands she clear out the rescued animals, Penny sets him a challenge. She will part with her precious charges, if he can find them loving homes.
Done, Gabriel says. How hard can it be to find homes for a few kittens? And a two-legged dog. And a foul-mouthed parrot. And a goat, an otter, a hedgehog… Easier said than done, for a cold-blooded bastard who wouldn't know a loving home from a workhouse. Soon he's covered in cat hair, knee-deep in adorable, and bewitched by a shyly pretty spinster who defies his every attempt to resist…
---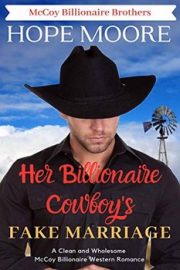 Her Billionaire Cowboy's Fake Marriage
by Hope Moore
BARGAIN
A billionaire cowboy in need of a wife, a waitress in need of a miracle and the offer she can't refuse.
The last thing cowboy Wade McCoy expects when his beloved billionaire granddaddy dies is for him to require Wade to marry in order to save the vast McCoy Ranch that they both loved and built together. But that is exactly his granddaddy's requirement: Wade has to marry within three months, stay married for at least three months or he loses it all, for him and his brothers.
He doesn't like it, but his granddaddy didn't raise him to walk away from anything and there has never been a challenge he couldn't win…with no plans to lose the ranch he loves now Wade just has to find a woman who will go along with this crazy idea.
---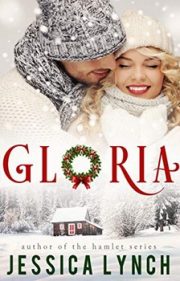 Gloria
by Jessica Lynch
BARGAIN
Great Aunt Patti is dead. Gloria Watson would probably feel a little sadder at that news if she had known about Great Aunt Patti in the first place. Growing up an only child, all she had was her grandmother. After Nana's passing, Gloria thought she was the last one left in her family. Well, she is. Since Great Aunt Patti is dead and all.
That's okay. The nice lawyer who wrote her a letter assured Gloria that her great aunt lived a long, happy life in a small town that Gloria has never heard of. And now, as her next of kin, everything she owned belongs to Gloria. Including a house. Which sounds like a godsend to Gloria, who is eager to start her dream business and could use the extra cash. Only there's a catch. Because of course there is…
---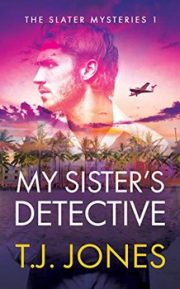 My Sister's Detective
by T.J. Jones
BARGAIN
Point Road, home of the obscenely wealthy and the beautiful Jeffries sisters. Eric Slater returns from the Navy to find that his childhood friend may have been murdered. Angela Jeffries begs him to investigate, and Maggie, the little sister he barely remembers, wants to help. It turns out, the stunning redhead is one hell of an investigator.
As their feelings turn romantic, Maggie and Slater follow a trail of deception and murder, hoping to prove their dead friend innocent of what they fear most. No one is safe, and the men involved will stop at nothing to cover their tracks, tracks that will lead the pair into the dark world of human trafficking, and expose the worst secrets of Point Road.
---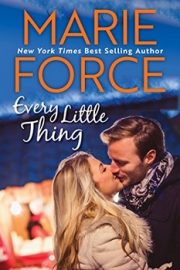 Every Little Thing
by Marie Force
BARGAIN
Grayson Coleman has just moved home to Butler, Vermont after spending years working for a high-powered law firm in Boston. He's looking for a simpler, less stressful existence in the sleepy little mountain town where he grew up with his siblings and Abbott cousins. Once the holidays are over, he plans to hang out a shingle and open a new general law practice. After helping to raise his seven younger siblings, the last thing on Grayson's mind is a family of his own.
Emma Mulvaney is enjoying a break from her reality as a busy single mother in New York City while she and her adorable daughter, Simone, spend the holidays in Vermont with Emma's sister, Lucy, and Lucy's future in-laws, the Abbotts. After meeting Abbott cousin Grayson Coleman and talking to him for hours, Emma is nervous and excited to have dinner alone with him…
---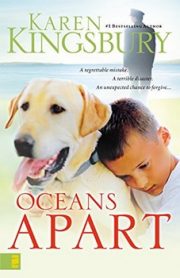 Oceans Apart
by Karen Kingsbury
BARGAIN
A story of hope and redemption from #1 New York Times bestselling author Karen Kingsbury.
Airline pilot Connor Evans and his wife, Michele, seem to be the perfect couple living what looks like a perfect life. Then a plane goes down in the Pacific Ocean. One of the casualties is Kiahna Siefert, a flight attendant Connor knew well. Too well. Kiahna's will is very clear: before her seven-year-old son, Max, can be turned over to the state, he must spend the summer with the father he's never met, the father who doesn't know he exists: Connor Evans. Now will the presence of one lonely child and the truth he represents destroy Connor's family? Or is it possible for healing and hope to appear in the shape of a seven-year-old boy?
---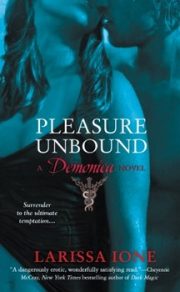 Pleasure Unbound
by Larissa Ione
BARGAIN
She's a demon-slayer who hungers for sensual pleasure-but fears it will always be denied her. Until Tayla Mancuso lands in a hospital run by demons in disguise, and the head doctor, Eidolon, makes her body burn with unslakable desire. But to prove her ultimate loyalty to her peers, she must betray the surgeon who saved her life.
Eidolon cannot resist this fiery, dangerous woman who fills him with both rage and passion. Not only is she his avowed enemy, but she could very well be the hunter who has been preying upon his people. Torn between his need for the truth and his quest to find his perfect mate before a horrific transformation claims him forever, Eidolon will dare the unthinkable-and let Tayla possess him, body and soul…
---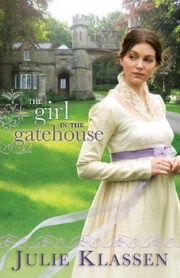 The Girl in the Gatehouse
by Julie Klassen
BARGAIN
Miss Mariah Aubrey, banished after a scandal, hides herself away in a long-abandoned gatehouse on the far edge of a distant relative's estate. There, she supports herself and her loyal servant the only way she knows how–by writing novels in secret.
Captain Matthew Bryant, returning to England successful and wealthy after the Napoleonic wars, leases an impressive estate from a cash-poor nobleman, determined to show the society beauty who once rejected him what a colossal mistake she made. When he discovers an old gatehouse on the property, he is immediately intrigued by its striking young inhabitant and sets out to uncover her identity, and her past. But the more he learns about her, the more he realizes he must distance himself. Falling in love with an outcast would ruin his well-laid plans.