Saturday's Top Romantic eBooks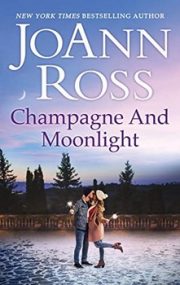 Champagne and Moonlight
by JoAnn Ross
BARGAIN
From New York Times bestselling author JoAnn Ross comes a classic tale about finding love for the holidays!
Actress Shiloh Beauregard has no luck when it comes to finding a reliable man. When her sister invites her to a New Year's Eve party in Aspen, she jumps at the chance to meet someone new. But when Shiloh is stranded in a snowstorm, she is forced to seek shelter in the small town of Paradise. It's the last place she thinks to find love, but the irresistible doctor Matt McCandless sweeps her off her feet. For one night she allows herself to indulge in the holiday magic. It's a new year, yet her fresh start might have more than one surprise in store…
---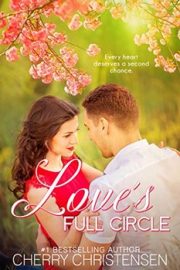 Love's Full Circle
by Cherry Christensen
BARGAIN
Kayden James may have missed out on her happy ever after. But, as a successful marriage and family therapist, at least she can help other people find theirs. Now that her career has taken off, Kayden is finally ready to put the past behind her…until it strolls into her office unexpectedly one day. The last thing Kayden needs is for her ex-boyfriend to stir up old feelings. She'd rather stay a single cat lady than let him break her heart again.
Liam has spent a long time living with one regret—letting Kayden slip through his fingers. He's determined to make amends for the way he treated her all those years ago, but he's finding it hard to melt her icy exterior. If he can just convince her to trust him and see that he's changed, their love finally has a chance of coming full circle.
---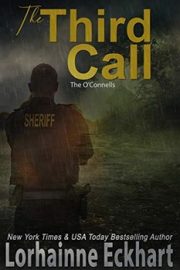 The Third Call
by Lorhainne Eckhart
BARGAIN
Marcus is the ultimate bad boy turned deputy. He knows everything about how to get away with something, considering he was one of the middle of the six O'Connell siblings. He never had responsibility resting on his shoulders like his brother Owen, and he's never been the center of attention like his little sister, Suzanne. Marcus knows how to find trouble and talk his way out of it.
Now, as the head deputy for the Livingston sheriff's office, he knows everything about everybody, and no one can pull anything over on him. It's why he's such a damn good deputy. But even Marcus dreads what cops know as the third call. When Marcus takes the call the first time, he thinks it's a prank. The second time, he knows there's a problem…
---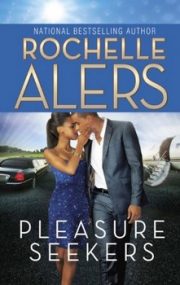 Pleasure Seekers
by Rochelle Alers
BARGAIN
Ilene is a captivatingly beautiful supermodel, Faye is an award-winning advertising executive and Alana is a brilliant editor for today's hottest fashion magazine. Now all three women are caught in the whirlwind of the superrich and famous. They find themselves the objects of the desires of every man—from movie stars, politicians, CEOs and rock stars to European royalty—men for whom there are no limits, nothing is too expensive, nothing is forbidden.
From Manhattan to Paris to Southampton, their new worlds are a torrent of sensual delights and unlimited luxuries. But will they ultimately discover that all the money and power in the world mean nothing without…love?
---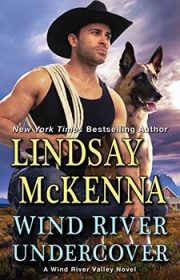 Wind River Undercover
by Lindsay McKenna
BARGAIN
For native Guatemalan Anna Navaro, nothing is more satisfying than capturing drug traffickers for the U.S. DEA. Her career has always been her focus, but just as she's beginning to yearn for something more, she's given a brand-new assignment with DEA agent Gabe Whitcomb. In his well-worn Stetson and boots, he's part cowboy and part law enforcement, a combination Anna finds irresistibly sexy. But desire has no place on a job as dangerous as this one, because the drug lord they're after is the violent fugitive who killed her father…
Gabe's worked some treacherous assignments in the past, but this one raises every alarm—and not just because his partner is a gorgeous woman with the grace of a cat and a sniper's deadly aim. He and Anna are being sent to the Wind River Valley where he grew up—and where his adoptive parents still own a ranch just eighty miles from the Elson family…
---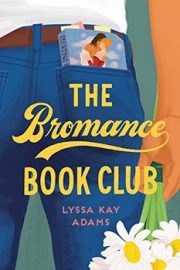 The Bromance Book Club
by Lyssa Kay Adams
BARGAIN
Nashville Legends second baseman Gavin Scott's marriage is in major league trouble. He's recently discovered a humiliating secret: his wife Thea has always faked the Big O. When he loses his cool at the revelation, it's the final straw on their already strained relationship. Thea asks for a divorce, and Gavin realizes he's let his pride and fear get the better of him.
Distraught and desperate, Gavin finds help from an unlikely source: a secret romance book club made up of Nashville's top alpha men. With the help of their current read, a steamy Regency titled Courting the Countess, the guys coach Gavin on saving his marriage. But it'll take a lot more than flowery words and grand gestures for this hapless Romeo to find his inner hero and win back the trust of his wife…
---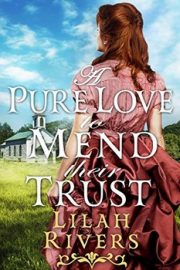 A Pure Love to Mend their Trust
by Lilah Rivers
BARGAIN
A year later, Annie Blake is still trying to recover from her unexpectedly ended engagement. Remaining silent about the true reason and struggling to protect someone who betrayed her, she decides to take full responsibility, being well aware that her reputation and her future are at stake. For longer than she can remember, all she ever wanted was a happy marriage.
When Jethro appears on the horizon, in an unexpected twist of fate, Annie finds herself hopelessly in love with him. Now that she has one last chance to fulfill her wish, will she fight for it or will she back down? Will she manage to carry this scandalous secret that can potentially destroy her life?
---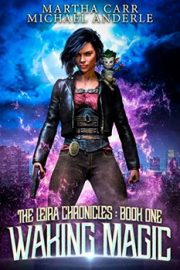 Waking Magic
by Martha Carr & Michael Anderle
BARGAIN
Solve a murder, save her mother, and stop the apocalypse? No problem. She has a foul-mouthed troll on her side. For Austin homicide detective Leira Berens, happy is running down bad guys and solving crimes. And she's damn good at it. Which is why when the Light Elf prince is murdered, the king breaks a centuries old treaty and crosses between worlds to seek her help.
Wait a minute. An Elf? Like from Lord of the Rings or something? Yeah, Leira has a hard time accepting that. But it doesn't matter what she believes. Magic is real, and it's coming back with a bang. The prince's death was only the beginning. Tracking down his killer is about more than just justice. It's saving the world.