Wednesday's Top Romantic eBooks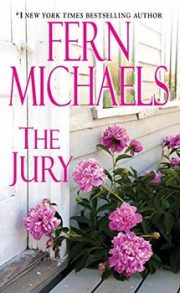 The Jury
by Fern Michaels
BARGAIN
The women of the Sisterhood know life isn't fair, but that doesn't mean they have to like it—or let it pass. Instead, these best friends share their joys, troubles, triumphs, heartaches and one collective mission: to right wrongs and bring justice where it is desperately needed. Even reeling from loss of one of their own, the Sisterhood is always prepared to rally behind a new friend.
For years, Paula Woodley has suffered the broken bones and shattered self-esteem caused by an abusive marriage. But what can she do? Her high-profile, Washington powerbroker husband is not a man to be crossed. Or so he thinks. The Sisterhood may not be an organization found in any of his memos, but he's about to take a meeting with them—and they'll be setting the agenda…
---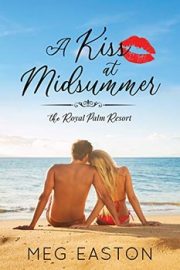 A Kiss at Midsummer
by Meg Easton
BARGAIN
When fun-loving Elise Stevens lost her mother six years ago, she worked hard to score a job at the Royal Palm Resort–the job that would enable her to finish her mother's bucket list. Now she's working hard to get a shot at buying her childhood home back, but only if she can earn the money before they sell to someone else.
Billionaire Merit Casselman pours all of his focus into running his business, or at least he does until his business partner decides that Merit needs to refill his creative well and thinks a vacation at The Royal Palm might do the trick. Merit would rather hide out and work, but his business partner also hired a personal activities director to make sure he doesn't.
---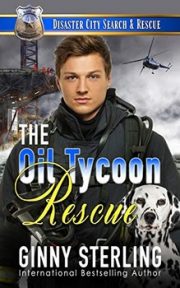 The Oil Tycoon Rescue
by Ginny Sterling
BARGAIN
Claudia Jenkins wasn't about to let anyone tell her what to do! When fire threatens the safety of her team, she knows the right thing is to evacuate the oil platform until a gorgeous rescuer tries to bully her. This is her rig, her money, and her dominion – so who does Tobin Randall think he is by telling her to abandon it?
Tobin has never met anyone so stubborn in his life! The enchanting blonde with a smear of oil on her cheek is adorable in her hardhat; but when she opens that beautiful mouth, it's like arguing with any of the 'boys'. She's tough, smart, and irritating – until he sweeps her up into his arms…
---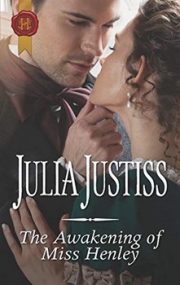 The Awakening of Miss Henley
by Julia Justiss
BARGAIN
After five seasons… She was still on the shelf!
Part of The Cinderella Spinsters. Miss Emma Henley knows she's neither pretty nor rich enough to land a husband. Instead she's thrown her passion into good causes. But this season she's tempted by a flirtation with Lord Theo.
The dashing rake is just as determined to stay unwed as she is. It's scandalous…but if she's never to marry, perhaps he can show her the pleasures of the marriage bed!
---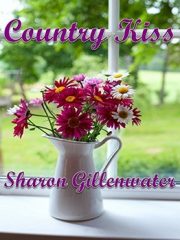 Country Kiss
by Sharon Gillenwater
BARGAIN
Central Iowa, 1881 – She's waiting for a special man to share her love… Young widow Rebecca Stephens could have her pick of any eligible man in the county, but no one touches her heart until loner Luke Northcutt buys the rundown farm next door.
Luke doesn't believe in love… He's worked hard to achieve his dream—one hundred twenty acres of prime Iowa farmland to call his own. But he's never known love's warmth until he meets Rebecca. Will her sunshine and laughter—and that of the three orphans she takes in—break through the barriers of his past? Or will he keep his wounded heart out of reach?
---
Hopelessly Perfect
by S.E. Rose
BARGAIN
Falling in love is one thing that you can't control.
Lanie Moore likes her life to be perfect. Perfect job. Perfect house. Perfect everything. She doesn't have time for a love life. Brixton Crane flies by the seat of his pants. Permanent plans aren't his thing. This world traveler just planted some roots near his childhood home.
When a sick child needs their help, the careful Lanie and the free-wheeling Brixton agree to work together. But neither expected that their perfect match might just be their polar opposite. And if they're brave enough to tear down their walls, the perfect love might be the one once deemed imperfect.
---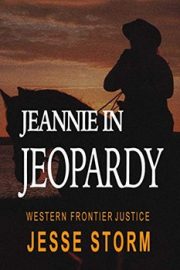 Jeannie in Jeopardy
by Jesse Storm
BARGAIN
Ben Shelton has been working as a ranch hand for years, but his desire to be independent pushes him to travel across the country, until he sees a bounty offer and decides to go after the 'outlaw' – Jeannie O'Pelt.
The feisty and opinionated Jeannie is the only one in town brave enough to stand up against Lewis Cosely and his gang, who wants control over women, alcohol and money. When Cosely fails to take over Jeannie's ranch and get rid of her, he frames her for a murder she did not commit and puts a bounty on her head, forcing Jeannie to flee her own town. When Ben finds Jeannie seeking shelter among a group of Indians, he knows he is on a botched bounty hunt…
---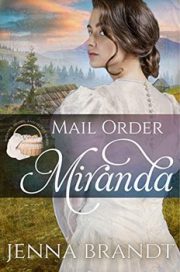 Mail Order Miranda
by Jenna Brandt
BARGAIN
Miranda Barton doesn't want to be a burden anymore, especially since her sister just had her first baby. She decides her only option is to become a mail order bride. Just as she is set to leave for Texas, her sister and brother-in-law are killed in a tragic accident. She has no other choice, she must take her infant niece with her and hope her future husband will understand.
Cade Tanner lost the love of his life—and the mother to his twin sons. He has no idea how to take care of toddlers while managing his ranch. His only option, place an advert for a mail order bride. When a woman named Miranda responds, Cade hopes she's the answer to his prayers. What he doesn't expect is for her to arrive with a baby of her own…