Thursday's Top Romantic eBooks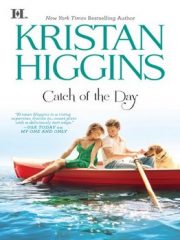 Catch of the Day
by Kristan Higgins
BARGAIN
Maggie Beaumont's luck is about to change. Sure, she's known for her bad romantic choices—her former boyfriend broke up with her by bringing his new girlfriend home for a visit. And then there was the crush she had on a gorgeous young Irishman, who turned out to be Father Tim, the parish's new priest.
But romantic salvation has arrived in the form of handsome, if surly, fisherman Malone. It turns out there's a heart of gold underneath his barnacle-clad exterior. Will this catch of the day turn into the dish of a lifetime?
---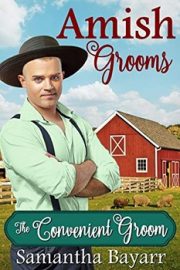 The Convenient Groom: Amish Grooms
by Samantha Bayarr
BARGAIN
When Obie Byler offers to take his sister's place as a nanny for Hazel Lapp, who recently became caregiver for her widowed sister's children, he thinks watching twin boys will be an easy way to get closer to Hazel. What he hadn't realized was how much trouble a couple of six-year-old boys can be.
Hazel is annoyed when Obie shows up in his sister's place to watch her nephews, but how can she object without sounding ungrateful when she learns his sister can't help because she broke her wrist and sprained her ankle?
---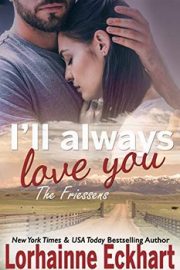 I'll Always Love You
by Lorhainne Eckhart
BARGAIN
It was the hottest night of sex he'd ever had. Jeremy Friessen had heard the whispers that he was just like his father, with his looks, his bad ass attitude, and arrogance, and he'd never forget the night he'd spent with his best friends sister until she up and left, one day just three years ago.
But now she's back, he'd caught a glimpse of her at the traffic light again at the store and when her eyes connected with his, she pretended as if she didn't know him, and that made him angry until he realized she couldn't hide her reaction to him. But what Jeremy doesn't know is why she left, whatever her secret is–whatever her reason was for disappearing, Jeremy is determined to find out everything, and when he does he may wish he'd never found her.
---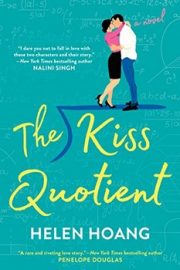 The Kiss Quotient
by Helen Hoang
BARGAIN
Stella Lane thinks math is the only thing that unites the universe. She comes up with algorithms to predict customer purchases—a job that has given her more money than she knows what to do with, and way less experience in the dating department than the average thirty-year-old.
It doesn't help that Stella has Asperger's and French kissing reminds her of a shark getting its teeth cleaned by pilot fish. Her conclusion: she needs lots of practice—with a professional. Which is why she hires escort Michael Phan. The Vietnamese and Swedish stunner can't afford to turn down Stella's offer, and agrees to help her check off all the boxes on her lesson plan—from foreplay to more-than-missionary position…
---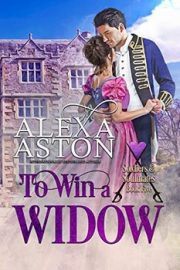 To Win a Widow
by Alexa Aston
BARGAIN
Dalinda Baker wed the Duke of Gilford after one brief meeting, escaping a cruel, unloving father before he could betroth her to a stranger. The much older duke gives her confidence, stability, and two sons before he dies of a heart attack a dozen years into their marriage. With her young boys away at school, Dalinda is at loose ends and visits her brother, where she meets a sinfully handsome stranger.
Rhys Armistead toils as a working-class groom when he is plucked from obscurity by the Earl of Sheffington, whose sickly son might never live to succeed him. Rhys' mother is a distant cousin to the earl and Rhys is next in line to become Lord Sheffington if the heir apparent passes….
---
One hundred years ago when I was young and impulsive (okay, it was five, alright? Five years ago…) I let my boyfriend take, let's just say…compromising pictures of me. (Shut up. It made sense at the time). Surprise! The sleazy back-stabbing jerk posted them on a website and, well, you can guess what happened. That's right. I'm a meme. A really gross one. You've seen the pictures. And if you haven't – don't ask. And don't look!
As face recognition software online improves, I get tagged on social media whenever anyone shares my pictures. You try getting a thousand notifications a day, all of them pictures of your tatas. So. I'm done. It's time for revenge. Let him see how it feels! But how do you get embarrassingly intimate pictures of your jerkface ex who double-crossed you five years ago?
---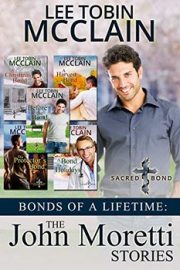 Bonds of a Lifetime
by Lee Tobin McClain
BARGAIN
*****FIRST TIME EVER! These previously released novellas can be bought in an omnibus edition, making it easy to follow one heroic man through a lifetime of love.*****
John Moretti is a decorated war hero with a heart for troubled youth. He's also handsome, protective, and charming, and he could have his pick of women… but a romantic heartbreak in his twenties left him unwilling to commit.
Follow John throughout his lifetime, in a series of inspirational romance novellas, as he falls in love again, raises a family, reconnects with a child he didn't know he had, and finally gets his second chance at love in his golden years.
---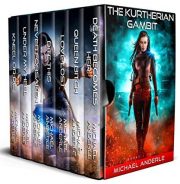 Kurtherian Gambit Boxed Set One
by Michael Anderle
BARGAIN
What you thought you knew about Vampires and Werewolves is wrong…so very, very, wrong. This digital box set contains the first seven books, the complete first arc of the best-selling Kurtherian Gambit series from Michael Anderle.
Death Becomes Her: A thousand years of effort to keep the UnknownWorld hidden is unraveling and the Patriarch is tired. He needs to find someone to take over. He finds Bethany Anne. Unknown, untested and untried she sets out to accomplish the impossible while forging a new future. One that no one knew was in danger. And she does it with an attitude that will make you stand up and cheer! CLICK above to read the full descriptions!