Friday's Top Romantic eBooks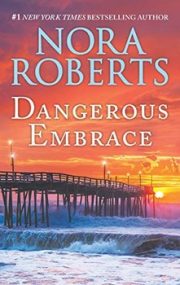 Dangerous Embrace
by Nora Roberts
BARGAIN
TREASURES LOST, TREASURES FOUND: Kate Hardesty has inherited a pile of mysterious ocean charts. Her father had a dream—sunken treasure—and he'd left a map leading to a gold-laden ship. To complete her father's explorations, she must turn to Ky Silver, the man she swore she'd never trust again. It's a treacherous dive into the depths of the ocean, and Ky is the only one willing to help. But working with Ky means more than searching for gold—it means finding a priceless treasure Kate hadn't known she'd lost…
RISKY BUSINESS: Dive shop owner Liz Palmer has made an idyllic life for herself in Cozumel. But everything changes when her employee is murdered and his grieving twin brother storms into Liz's life with revenge in his heart. Suddenly Liz is plunged into the dangerous world of drug smugglers, and she discovers how impossible it is to resist both the mystery…and the passionate man trying to solve it.
---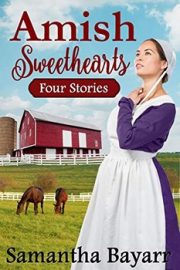 Amish Sweethearts
by Samantha Bayarr
BARGAIN
Includes Four Amish Romance Stories
① The Amish Portrait: Tessa has become a meal ticket for an artist, but is he the same for her?
② The English Cousin: Ellie doesn't like the competition from an English girl, to get the attention of Shiloh, so she decides to compete on her level.
③ Amish Wedding Season: Everyone is getting married except Shanah; will she be able to juggle her duties as a bridesmaid for two weddings without becoming jealous of her cousins?
④ When Missy discovers her cousin, Anna, has been seeing her betrothed behind her back, she finds comfort in the arms of the least likely man she'd ever expect after an accident that puts her in his path. Was it God who brought them together, or should she fight to get Noah back from her cousin?
---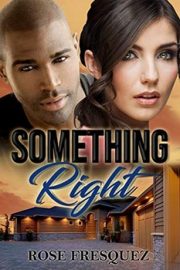 Something Right
by Rose Fresquez
BARGAIN
Jake Larson is good at everything…except relationships. When his marriage ends, it leaves the firefighter with doubts he's never experienced before. Now he's determined to protect his crushed heart the only way he knows how: avoid falling in love at all costs. And thanks to his friend Ezra, Jake is more than content to fill the hole in his life with a newfound faith in Christ and the hope for a brighter—if single—future.
Renee Buchanan is one of the best interior designers Colorado has to offer, and she knows it. She's young, skilled, and confident…except when she's around Jake Larson. Every time Jake steps into a room, her carefully crafted professionalism crumbles, and she finds herself lost. And that's a problem when Jake hires Renee to decorate his fixer-upper of a home…
---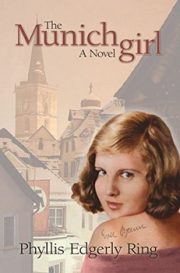 The Munich Girl
by Phyllis Edgerly Ring
BARGAIN
Anna Dahlberg grew up eating dinner under her father's war-trophy portrait of Eva Braun. Fifty years after the war, she discovers what he never did–that her mother and Hitler's mistress were friends. The secret surfaces with a mysterious monogrammed handkerchief, and a man, Hannes Ritter, whose Third Reich family history is entwined with Anna's.
Plunged into the world of the "ordinary" Munich girl who was her mother's confidante–and a tyrant's lover–Anna finds her every belief about right and wrong challenged. With Hannes's help, she retraces the path of two women who met as teenagers…
---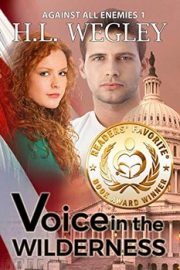 Voice in the Wilderness
by H. L. Wegley
BARGAIN
As catastrophes drive the US into martial law, all eyes are on America, waiting to see what emerges. KC Banning, network specialist, discovers President Hannan's tyrannical plans and is branded a terrorist, sending her fleeing the Beltway to find her childhood soulmate and protector, Brock Daniels.
Brock, a writer and man of faith, gives CPR to a dying nation through his blog, which is read by military members still loyal to the Constitution. But starting a grassroots insurgency while reconciling KC's and Brock's broken relationship proves difficult. When Hannan sends Special Forces to kill Brock and KC, starting a war in the Central Oregon desert, reconciliation, like staying alive, might be impossible.
---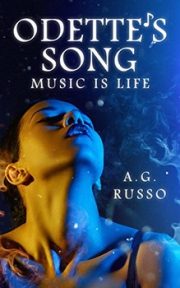 ODETTE'S SONG: Music Is Life
by A. G. Russo
BARGAIN
What's going to happen to six-year-old Hunter? His parents are dead, and his grandmother is dying. He's left with a family legacy of addiction, depression, and suicide. Hunter's mother, Odette, wanted the husband she left for another man, to raise him, but Nico, alcoholic, depressed, and full of rage, wants no part of the child. He cannot accept that Odette, his wife and songwriting partner, left him.
During their senior year of high school, the beautiful, multiracial Odette, with an incredible voice and stage presence, joined Nico's band. Five hard years of trying to "make it" finally paid off, but their inexperience cost them their independence, financial stability, and vultures wanting a piece of their songs, the only thing Nico, a talented guitarist, has left…
---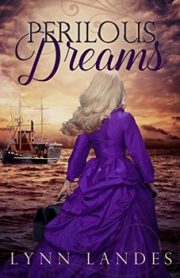 Perilous Dreams
by Lynn Landes
BARGAIN
Pursued by a psychopath across a sea of dreams, Summer Denning watches her future unravel. Dr. Charles Denning moves his family from England to start his new post at the prestigious Harvard Medical University. Bound for Boston with his wife and three daughters, he is unaware of the danger that stalks them.
On board the U.S.S. Kharon, twenty year old Summer works with her father while secretly planning her own future. Her plans take a turn when she discovers a plot against her family. The ship's doctor, Jung Rudolph, has been waiting for the moment when he could strike and steal her father's medical journals…
---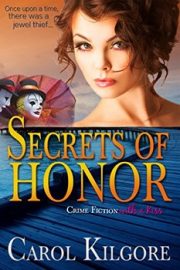 Secrets of Honor
by Carol Kilgore
BARGAIN
By the end of a long evening working as a special set of eyes for the presidential security detail, all Kat Marengo wants is to kick off her shoes and stash two not-really-stolen rings in a secure spot. Plus, maybe sleep with Dave Krizak. No, make that definitely sleep with Dave Krizak. The next morning, she wishes her new top priorities were so simple.
As an operative for a covert agency buried in the depths of the Department of Homeland Security, Kat is asked to participate in a matter of life or death–locate a kidnapped girl believed to be held in Corpus Christi, Texas. Since the person doing the asking is the wife of the president and the girl is the daughter of her dearest friend, it's hard to say no…