Saturday's Top Romantic eBooks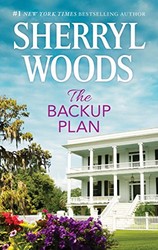 The Backup Plan
by Sherryl Woods
BARGAIN
It's finally time for Dinah Davis to go home. The world-weary correspondent wants to settle down with the sweet guy she left behind in South Carolina's Low Country. Instead, she's confronted by his black-sheep brother, and—despite her longing for serenity—sparks fly.
How can she possibly trade her perfectly safe backup plan for a risk-taking guy like Cordell Beaufort after all the dangers she's already faced? But to Dinah's dismay—backup plan or not—her heart has its own ideas. #ad
---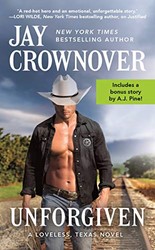 Unforgiven
by Jay Crownover
BARGAIN
Hill Gamble is a model lawman: cool and collected, with a confident swagger to boot. Too bad all that Texas charm hasn't gotten him anywhere in his personal life, especially since the only girl he ever loved has always been off-limits. But then Hill is assigned to investigate her father's mysterious death, and he's forced back to the town–and the woman–he left behind.
When Hill left Loveless, he broke Kody Lawton's already battered heart. And now that he's working on her father's case, avoiding him is impossible. She can handle Hill and her unwanted feelings–until he puts his life on the line to protect her. Suddenly, Kody realizes that Hill could be taken away from her…for good. #ad
---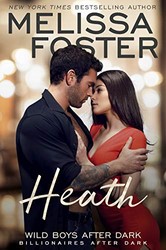 Wild Boys After Dark
by Melissa Foster
BARGAIN
Discover the magic of New York Times bestseller Melissa Foster's writing, and see why millions of readers have fallen in love with the Love in Bloom steamy contemporary romance series. Wild Billionaires After Dark are a series of sexy stand-alone romances.
Indulge your inner vixen with these sexy billionaires! Meet the Wilds, four fiercely loyal, sinfully sexy, uber alpha brothers, about to fall head over heels for their leading ladies. Everything's naughtier after dark… No last names. No strings. No ties. Except of the silk variety. #ad
---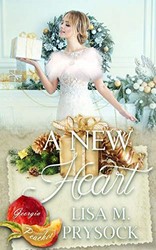 A New Heart
by Lisa Prysock, V. McKevitt
BARGAIN
When Ms. Pepper Anne Barrington isn't driving her convertible Aston Martin or writing her bestselling mysteries, she's busy solving real-life dilemmas happening to her three grown children or the guests visiting her Atlanta bed and breakfast, Edgewater Coventry B & B. It seems to Miss Pepper, there's always an air of romance, mystery, and perhaps a little adventure and mayhem at the restored 19th century plantation.
When her writer friend, Jade Burton, needs a place of refuge from a murder committed at the World War II house museum she inherited, Pepper offers her Brook Cottage as a temporary respite, no questions asked. After all, it's nearly time to celebrate the holidays with Thanksgiving and Christmas upon them, and it's what friends do for each other. However, Jade arrives at the B & B deeply disturbed, skittish, unusually quiet, and fairly certain she's being followed at every turn. #ad
---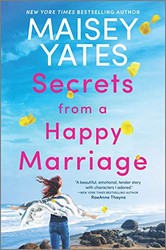 Secrets from a Happy Marriage
by Maisey Yates
BARGAIN
Rachel Henderson's family is falling apart. Becoming a widow—especially at this age—is heartbreaking. With her teenage daughter, Emma, leaving soon for college, Rachel needs a friend—but local diner owner Adam is the last person she ever thought she'd lean on.
From the outside, her little sister, Anna, has a picture-perfect marriage. But the weight of it is suffocating her. The only way for her to breathe again comes at a high price, one she's not so sure she can pay. #ad
---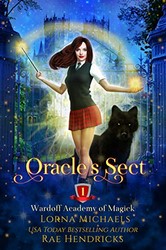 Oracle's Sect
by Lorna Michaels & Rae Hendricks
BARGAIN
There's one main rule to follow at Wardoff Academy: Shifters and witches don't mix. That becomes a problem the moment I accidentally land on the shifter side of the barrier and onto the radar of four hot alpha male werewolves.
I am the talk of my small witch community after I get accepted to the Wardoff Academy, originally founded by a witch I happened to be named after. And ever since then, I have been haunted by dreams of her past, when she and her star-crossed lover, a shifter, met a tragic end. The end that set up the years of hatred between witches and shifters. But something pulls me to the four devilishly handsome werewolves on the other side of the academy, and I can't stay away. And there's a chance my dreams and these shifters may be connected, so I just hope I don't get caught and ruin everything I worked so hard for. #ad
---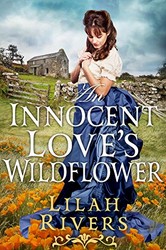 An Innocent Love's Wildflower
by Lilah Rivers
BARGAIN
When her mother remarried ten years ago, Rebecca's life fell into pieces as she was violently separated from her young love. However, this feels like a distant memory now, since she has been set up for something less than fairytale love. She understands that her heart will never skip a beat for her husband to be but she tries to fight off these negative thoughts. Little does she know, though, that her life is about to take a sudden turn, when Kyle, her long lost love, appears out of nowhere. Who will be the one to claim her heart when all the cards are on the table once again? Will she find the strength to leave her whole life behind and change her future dramatically? #ad
---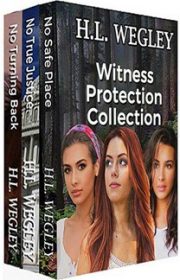 Witness Protection Collection
by H. L. Wegley
BARGAIN
Three clean, stand-alone, romantic-suspense novels.
Book 1 – No Safe Place: Story that races from the scenic beaches of the Olympic National Park to the beauty of Lake Chelan in Central Washington State, a story of courage, honor, faith, forgiveness, and love.
Book 2 – No True Justice: High-action, romantic-suspense story set among the breathtaking canyons and rivers around Lake Billy Chinook in Eastern Oregon.
Book 3 – No Turning Back: Set near Big Bend National Park and in Central Oregon, near the Deschutes River, No Turning Back is a clean, high-action, romantic-suspense story about love, courage, and the futility of human vengeance. #ad