Sunday's Top Romantic eBooks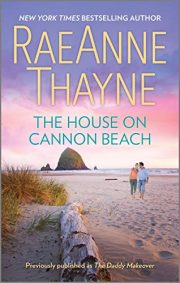 The House on Cannon Beach
by RaeAnne Thayne
BARGAIN
Hotel mogul Eben Spencer had learned long ago to keep his eye on the ball and his emotions under wraps. And where had this philosophy got him so far? In business, to the pinnacle of success. And in his personal life, it had brought him one beloved, if unhappy, little girl, and one shattered marriage. And he was not about to embark on another one anytime soon….
But then he met Sage Benedetto. The bewitching nature girl was everything Eben was not—warm, emotional, open—and everything he'd never dreamed he'd want. But lately he was having very different dreams…. #ad
---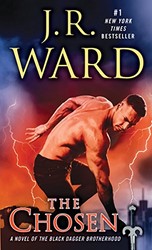 The Chosen
by J.R. Ward
BARGAIN
Xcor, leader of the Band of Bastards, convicted of treason against the Blind King, is facing a brutal interrogation and torturous death at the hands of the Black Dagger Brotherhood. Yet after a life marked by cruelty and evil deeds, he accepts his soldier's fate, his sole regret the loss of a sacred female who was never his: the Chosen Layla.
Layla alone knows the truth that will save Xcor's life. But revealing his sacrifice and his hidden heritage will expose them both and destroy everything Layla holds dear—even her role of mother to her precious young. Torn between love and loyalty, she must summon the courage to stand up against the only family she has for the only man she will ever love. #ad
---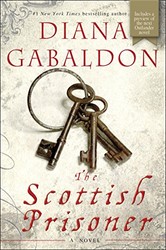 The Scottish Prisoner
by Diana Gabaldon
BARGAIN
London, 1760. For Jamie Fraser, paroled prisoner-of-war, life is coming apart at the seams. In the remote Lake District, where he's close enough to the son he cannot claim as his own, Jamie's quiet existence is interrupted first by dreams of his lost wife, then by the appearance of an erstwhile comrade still fighting to rally the Irish. But Jamie has sworn off politics, fighting, and war. Until Lord John Grey shows up with a summons that will take him away from everything he loves – again. Lord John is in possession of explosive documents that expose a damning case of corruption against a British officer. #ad
---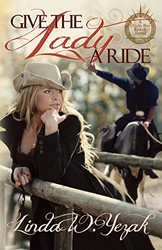 Give the Lady a Ride
by Linda W. Yezak
BARGAIN
Patricia Talbert is a high-class social coordinator from New York. Talon Carlson is a rugged bull rider from Texas. He thinks she's too polished. She thinks he's insane. Opposites aren't quick to attract when the lady who enters the cowboy's world is on a mission to sell the ranch. But a box of letters changes her mission-letters of unshakable faith and a love deeper than anything she's ever experienced.
Soon she finds his integrity appealing. Her spunk draws him in. He has the faith she craves; she may be the love he longs for. But faith and love aren't achieved in a single weekend. #ad
---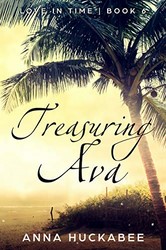 Treasuring Ava
by Anna Huckabee
BARGAIN
Levi Collins farms with his father, Jack, in Indiana. When the Japanese bomb Pearl Harbor, he joins the Marines and finds himself in the middle of the worst fighting in the Pacific. After the Battle of Tarawa, he and his fellow Marines are sent to Hawaii for some rest and recuperation. But even the tropical paradise can't erase the effects of the battles he's faced in the Pacific.
Ava Winslow has always planned to be a nurse and help her father, Coren, in his private practice. As soon as World War II begins, she changes her plans, hoping to help injured soldiers on the battlefield. Instead, she's sent to a hospital in Hawaii, where the wounded come to finish their recovery before they return home or to the front lines. #ad
---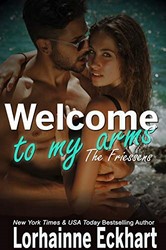 Welcome to My Arms
by Lorhainne Eckhart
BARGAIN
Everyone in Columbia Falls, Montana believes that Chelsea Friessen is a spoiled princess who is more trouble than she's worth. They'd be wrong though, considering that tale was spun by a scorned high school crush and two years later is still the first impression everyone has of her.
But when she meets a man whose personality is as arrogant as he is drop dead gorgeous that if Chelsea was in her right mind should have her running away from him. The only problem is that this badass stranger walked into her life knowing he saved her from humiliation, a stranger and a kiss she couldn't resist where he pretended to be her fiancé. #ad
---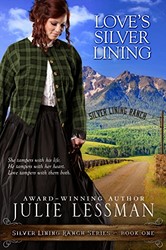 Love's Silver Lining
by Julie Lessman
BARGAIN
Desperate to escape an arranged marriage to a womanizer, twenty-two-year-old Maggie Mullaney flees New York for Virginia City, Nevada with her Aunt Liberty, two spunky suffragists intent on bettering the lives of women. Fresh out of nursing school, Maggie hopes to devote herself to serving others rather than just one man, a goal quickly affirmed when she encounters Blaze Donovan, a womanizing cowboy who both riles and rouses her pulse. But when Aunt Liberty's parents' house burns down, she and Maggie are coerced into staying at the ranch of Liberty's ex-husband, Finn McShane, who just happens to be the uncle of the cocky cowboy Maggie had hoped to avoid. #ad
---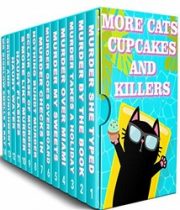 MORE CATS , CUPCAKES AND KILLERS
by Sylvia Selfman, Leigh Selfman
BARGAIN
"Just binge read this 14 book box set. Turned out to be different series. I like the authors writing style and character development throughout each different series. I'll be heading to kindle now to see if I can find more in any of the series. If you like cozy mysteries, cats, baking…. you'll find yourself in good company with this series." by Amazon Customer #ad