Saturday's Top Romantic eBooks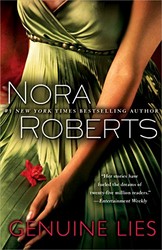 Genuine Lies
by Nora Roberts
BARGAIN
Eve Benedict is the kind of subject who could make any biographer's career. Last of the movie goddesses, she has two Oscars, four ex-husbands, and a legion of lovers, both famous and infamous. Now she is ready to write a tell-all memoir that has even Hollywood's richest and most powerful worried.
Julia Summers never dreamed of being chosen to tell Eve's story. But even if it means transplanting herself and her ten-year-old son from their quiet life in Connecticut to the withering limelight of Beverly Hills, it's an opportunity too great to pass up. But Julia never imagined how far someone would go to keep Eve Benedict's book from being published . . . until she discovers just how dark Eve's secrets are. #ad
---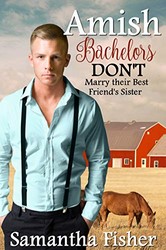 Amish Bachelors
DON'T Marry their Best Friend's Sister
by Samantha Fisher
BARGAIN
She was in trouble; he was the only one who could help her. This is a fictional story. It is meant to entertain you, make you laugh, cry, and root for the hero and heroine. Let's face it; there are plenty of textbooks out there about the Amish. This is not one of them.
A textbook will provide important facts on the Amish; it will educate you, but it won't entertain you. So, if you want fun, entertainment, and a book loaded with edge-of-your-seat, keeps you awake because you have to know what happens next kind of drama, then look no further. Stay up past your bedtime and drink more coffee to keep you awake, and get to know one of these Amish Bachelors! They have their faults, but their hearts are always in the right place. Make your next Book Boyfriend an Amish Bachelor! #ad
---
Teapots & Tiaras
by Autumn Macarthur
BARGAIN
Between his pride and her prejudice, there could hardly be a less likely couple. When their best friends' summer wedding in London pushes proud judgmental medical missionary Matthew Coalbrooke and bubbly plus sized shoe-aholic kitchenware saleswoman Anita Kiernan together, it's dislike at first sight. Turning up at the airport with a toddler in tow doesn't exactly help matters. The only thing they can both agree on is that the bride and groom's matchmaking attempts are bound to fail.
Neither are looking for love. He's determined to return to his African mission hospital as soon as he can, where her glamorous presence would be nothing but a nuisance. She's determined to care for her niece while her sister is ill, and besides, she has a shoe collection to maintain. An obnoxious, arrogant doctor is the last man she needs. #ad
---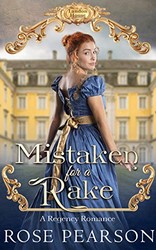 Mistaken for a Rake
by Rose Pearson
BARGAIN
Lady Rebecca, a Duke's daughter, is attracted to a man snubbed by society who could ruin her reputation. But she believes in him. Is that a mistake?
The Duke of Landon has finally had to leave his estate to launch his three eldest daughters in London society. Having been something of a distant father, he finds the prospect rather difficult, until a chance meeting with one Lady Hayward. Forming an alliance, he leaves them in Lady Hayward's care.
Rebecca, the eldest of the Duke's daughters, is determined to make a suitable match this Season. Looking for a practical arrangement rather than affection, she is surprised when Lady Hayward steers her away from the one gentleman she cannot seem to stop thinking about. #ad
---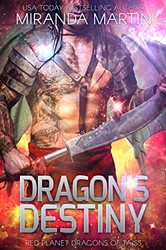 Dragon's Destiny
by Miranda Martin
BARGAIN
I've been searching for my mate. For my destiny. For the female who is somewhere on Tajss… Khabri – The Zmaj race was dying when humans crashed landed on our planet. Since the moment their coming was revealed to the Order, I've known that one of the females is my mate. My treasure. All I want is her and the beautiful, perfect babies we will have together.
When at long last I find her, there can be no mistaking our connection. My dragon roars with possessive need and the claim is made. Except she has other ideas. She doesn't believe in destiny and says she isn't interested in making babies with me. The Invaders are threatening all of Tajss, thrusting our peoples into war. I must survive these battles if I am to have a chance at winning the one that matters. The war for Anna's heart. #ad
---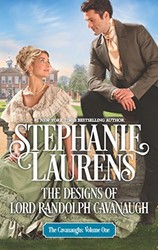 The Designs of Lord Randolph Cavanaugh
by Stephanie Laurens
BARGAIN
An independent nobleman: Lord Randolph Cavanaugh is loyal and devoted—but only to family. To the rest of the world, he's aloof and untouchable, a respected and driven entrepreneur. But Rand yearns for more in life, and when he travels to Buckinghamshire to review a recent investment, he discovers a passionate woman who will challenge his rigid self-control…
A determined lady: Felicia Throgmorton intends to keep her family afloat. For decades, her father was consumed by his inventions and now, months after his death, with their finances in ruins, her brother insists on continuing their father's tinkering. Felicia is desperate to hold together what's left of the estate. #ad
---
The ice is a cold mistress. As the league's most eligible goalie, Max Fournier has access to his fair share of willing puck bunnies, but right now he's more interested in bringing home another championship than a one-night stand. A romantic at heart, Max believes in love; he's just not great at relationships. So when he finally meets a nice girl who's not blinded by his celebrity, he's feeling the heat—and the pressure to save her from herself.
Between working two jobs and raising her sister's kids, Julianne Bradley doesn't have time for sports—or men. All she knows about Max is that he's the sexiest customer to ever grace her gas-station counter. And he sees past her tired eyes and makes Jules yearn for things she can't have: a glamorous fling, a passionate lover, and the time to enjoy both. #ad
---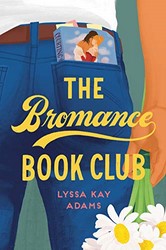 The Bromance Book Club
by Lyssa Kay Adams
BARGAIN
The first rule of book club: You don't talk about book club. Nashville Legends second baseman Gavin Scott's marriage is in major league trouble. He's recently discovered a humiliating secret: his wife Thea has always faked the Big O. When he loses his cool at the revelation, it's the final straw on their already strained relationship. Thea asks for a divorce, and Gavin realizes he's let his pride and fear get the better of him.
Welcome to the Bromance Book Club.Distraught and desperate, Gavin finds help from an unlikely source: a secret romance book club made up of Nashville's top alpha men. With the help of their current read, a steamy Regency titled Courting the Countess, the guys coach Gavin on saving his marriage. #ad