Sunday's Top Romantic eBooks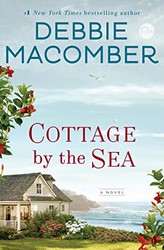 Cottage by the Sea
by Debbie Macomber
BARGAIN
Annie Marlow has been through the worst. Rocked by tragedy, she heads to the one place that makes her happy: Oceanside in the Pacific Northwest, the destination of many family vacations when Annie was a teenager.
Once there, Annie begins to restore her broken spirit, thanks in part to the folks she meets: a local painter, Keaton, whose large frame is equal to his big heart—and who helps Annie fix up her rental cottage by the sea; Mellie, the reclusive, prickly landlord Annie is determined to befriend; and Britt, a teenager with a terrible secret. But it is Keaton to whom Annie feels most drawn. His quiet, peaceful nature offers her both comfort and reprieve from her grief, and the two begin to grow closer. #ad
---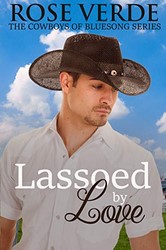 Lassoed By Love
by Rose Verde
BARGAIN
They are like city and open ranges… Magazine journalist Chrystolle Spencer has to refuse her cousin's request for her to house-watch. Her slave-driver boss will never let her take the time off. Until he gives her an ultimatum – write a jaw dropping article for the magazine or pack her bags. Maybe she can do both.
Wyatt Danner hasn't been on a bull since the accident that almost left him crippled. He refuses to give up on his dream and has worked hard to get back on the circuit. When he agrees to feed his neighbor's animals while they are away, he's surprised to find Crissy staying in their home. From their first meeting, Wyatt and Crissy clash in every way possible. The feelings between them can't be denied, but are there too many complications to make it work? #ad
---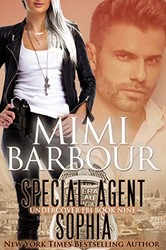 Special Agent Sophia
by Mimi Barbour
BARGAIN
Sophia's mane of silver hair gives her the look of a mystical warrior, a female not of this world. Some colleagues defend her, others are jealous, most fear her, yet everyone respects her abilities. An ace sharpshooter, she's called on for the most difficult cases. Her uncanny ability to remain cool under duress makes her the perfect person to rescue the twins of the frantic governor whose rejected husband intends to make her suffer. The fact that they are whisked to Greece also works in her favor since she's spent most of her summers in Rhodes visiting family and can show up there without anyone becoming suspicious. Problems begin when a cocky hero hits on her in the marketplace. Why her? #ad
---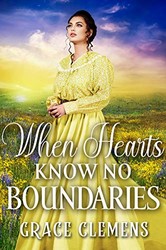 When Hearts Know No Boundaries
by Grace Clemens
BARGAIN
Pearl Langston has been her father's right hand since her mother tragically passed away, while giving birth to her youngest daughter. Tired of fighting off unwanted advances, she has become very prickly towards men. When fifty heads of cattle break through a fence and roam onto the land of their neighbors, the Dillons, Pearl senses the feud between their families is about to explode. Their only child, Tom is an arrogant man that she can barely tolerate until his behavior and decisions will make her wonder if she was wrong all along. Could Tom turn out to be the man of her dreams? Will her determination to stay loyal to her family, destroy her only chance to find happiness?
Tom Dillon is a man of few words but he knows how to get things done. Repressed by his family's expectations, he tries to obey and follow his parents' rules and desires. However, no matter how hard he tries, it is impossible for him to ignore Pearl, and what his heart truly wants. #ad
---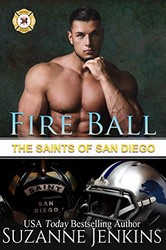 Fire Ball
by Suzanne Jenkins, Ada Frost
BARGAIN
A career in the NFL or join the local fire company with dad? The final choice is made when Oliver Saint meets trauma nurse Wendy Adams and her dog, Sadie.
Being drafted by an NFL team was the realization of a goal Oliver Saint had set for himself. For the handsome, muscular college junior, he had the choice of either becoming a player in the NFL, or a fireman, following the rest of the Saints. Although he had the greatest respect for the job, he just couldn't see himself in a life of service to his fellow man. He wanted the accolades of a professional sports career.
His high school sweetheart didn't want him to leave California if he was a draft pick, but Oliver wasn't sure that he wanted her to follow him across the county. He wanted the full experience of living in his own apartment in a strange city. That didn't include domesticity. #ad
---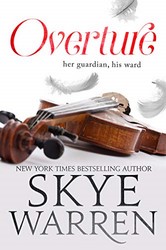 Overture
by Skye Warren
BARGAIN
Liam North got custody of the violin prodigy six years ago. She's all grown up now, but he still treats her like a child. No matter how much he wants her.
No matter how bad he aches for one taste. Her sweet overtures break down the ex-soldier's defenses, but there's more at stake than her body. Every touch, every kiss, every night. The closer she gets, the more exposed his darkest secret. She's one step away from finding out what happened the night she lost her family. One step away from leaving him forever. #ad
---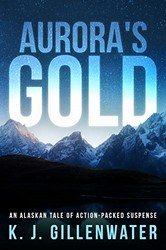 Aurora's Gold
by K. J. Gillenwater
BARGAIN
Rory's dredging operation in Alaska is on the brink of disaster. Ben, a former Navy diver, could be her salvation – and she can't help falling for him. But time is running out, the danger is running high, and he has his own secrets…
Aurora's Gold is set in the high stakes world of underwater dredge mining in small town Nome, Alaska with a female protagonist. Aurora "Rory" Darling is the only female dredge owner in town. She's got money problems, a disgruntled former employee, a complicated family, and an ex who won't let go. After her father has a horrible accident, Rory must find a way to save the family dredging operation from financial disaster. #ad
---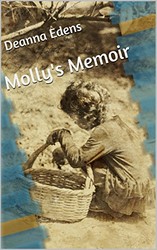 Molly's Memoir
by Deanna Edens
BARGAIN
"Mr. Minion pushed open the door of the cabin and immediately froze when he heard the shrilling sound of an infant crying. He knew, for sure, that when he'd left out this morning there weren't any babies living with him, and as far as he could recollect, he wasn't expecting none either."
Molly's Memoir is a journey through the life and times of a woman who is raised by a Seneca Indian after she is abandoned on the porch of a log cabin in the hills of West Virginia. Growing up in the isolated Monongahela Mountains, she learns about love, faith, and of the craft of healing with medicinal herbs.
The background of these stories begins in 1905 when West Virginia was wild and wooly, and continues to the later half of the 20th century, when a journalism student, who works at the Springfield Senior Care Facility, is recruited by two gray-haired, knee-high wearing women to inscribe Molly's tales. #ad