Monday's Top Romantic eBooks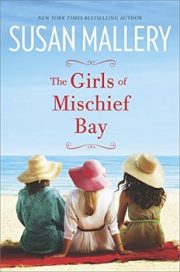 The Girls of Mischief Bay
by Susan Mallery
BARGAIN
Nicole Lord wants to be a good wife, but there's a difference between being supportive and supporting her husband, who quit his job to write a screenplay she's never seen. He won't even help take care of their son, leaving Nicole to run the house and work full-time.
Sacrificing a personal life for her career is how Shannon Rigg became VP at her firm, but she wonders now whether she made the right choice. An exciting new relationship with a great guy convinces her that it might not be too late—until he drops a bombshell that has her questioning whether she really can have it all. Although Pam Eiland adores her husband, she feels restless now that the kids are grown. Finding sexy new ways to surprise him brings the heat and humor back to their marriage, but when unexpected change turns her life upside down, she'll have to redefine herself. Again.
---
Amish Bachelors DON'T Marry the Wrong Sister
by Samantha Fisher
BARGAIN
Sometimes, doing the wrong thing can be so right!
When twins, Libby and Lexie, want the same man, they get into more trouble than they can handle, but only one can be Levi's wife.
"I have already read one of your other books that was equally as interesting as this book has been I hope to read many more of your books." by Amazon Customer
---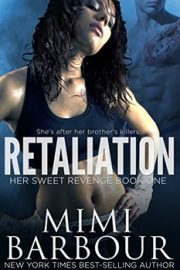 Retaliation
by Mimi Barbour
BARGAIN
A virgin librarian with hot-chick potential, the conflicts in her story won't let you put the book down. Be prepared for an all-nighter…
She watches the mob kill her twin and is too frozen with fear to stop them. How can she live with that cowardice eating away at her self-respect? Revenge claws at her sheltered existence until she can't breathe. Though she's naïve, she isn't stupid.
When she finds a stash of loot in her brother's gym locker, she has the means. Now all she needs is the guts to make every one of those low-life gang members pay…
---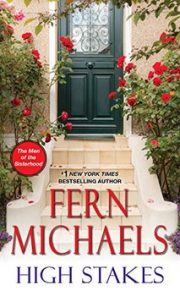 High Stakes
by Fern Michaels
BARGAIN
Investigative reporter Dennis West joined forces with the men of the Sisterhood to help fight corruption and greed on behalf of underdogs everywhere. Now he and his band of brothers are on a mission to help an old friend in danger: Toby Mason was a whip-smart college nerd—nothing like the buff dancer at the Supper Club who's reached out to Dennis.
The owners of the Supper Club adult-entertainment franchise have expanded their empire through tours, contests, and calendars. But Toby suspects the Supper Clubs offer a convenient front for a major drug trafficking operation—and those suspicions have become known to his employers. At the top-secret headquarters of BOLO Consultants, Dennis, Jack, Abner, Ted, Harry, and the rest of the crew gather to formulate a plan…
---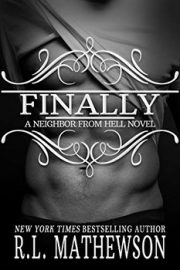 Finally
by R.L. Mathewson
BARGAIN
Sometimes life doesn't go the way that we expected. That's what happened to Devin Bradford when he received the news that turned his life upside down seven years ago. Determined to be there for his children, Devin has put his life on hold, putting his children first even if that meant telling himself that he couldn't have the only woman that he'd ever wanted.
After years of putting off taking the next step, Charlie was finally ready, mostly because her best friend had threatened to make her life a living hell if she didn't. Knowing that she wouldn't be able to pull this off unless she made some changes, Charlie somehow finds herself moving into the in-law apartment of the man that seemed to go out of his way to avoid her only to find herself wondering if she was chasing the wrong dream after all.
---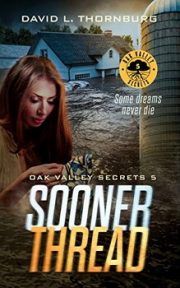 Sooner Thread
by David L. Thornburg
BARGAIN
The arrival of Gillian Summer's Crafting Queen media empire will finally put the small town of Oak Valley, Oklahoma on the map. That's a good thing, right?
For Stephanie Stratton, it means she has to give up her own dreams to help Gillian, and the town, be successful. But the Crafting Queen has a secret, and it's getting people killed.
Before it's over, one resident of Oak Valley will have to find reserves of faith they didn't know they had, others will try to make their relationships work amidst the upheaval around them, and one will face the ultimate loss.
---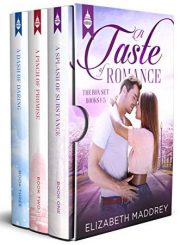 A Taste of Romance Box Set: Books 1 – 3
by Elizabeth Maddrey
BARGAIN
Enjoy the first three books in the Taste of Romance series in this omnibus edition of over 750 pages of relatable, realistic romance!
There's hate at first sight between Paige and Jackson, a second chance at love for Ben and Rebecca, and good friends Zach and Amy finally realize there's more between them than just hanging out. In addition to happily ever afters, these friends grow in their faith and find their footing in living out their convictions.
This set includes: A Splash of Substance (Book 1), A Pinch of Promise (Book 2), A Dash of Daring (Book 3). CLICK above to read the full descriptions!
---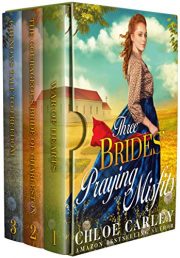 Three Brides' Praying Misfits
by Chloe Carley
BARGAIN
Three brides, three courageous women will fall in love with the most unexpected men, realizing that good Lord really does work in mysterious ways. Three of my best-selling Christian Historical Romance stories in a single Inspirational Collection! It's time to stay home and enjoy them!
Combined the three books have more than 1,000 positive reviews on Amazon and have been downloaded over 35,000 times! If you love to read about adventurous women and the men who love them with inspirational endings, read on! This set includes: #1 War of Hearts, #2 The Courageous Bride of Charleston, #3 Chenoa's Tale to Freedom. CLICK above to read the full descriptions!