Tuesday's Top Romantic eBooks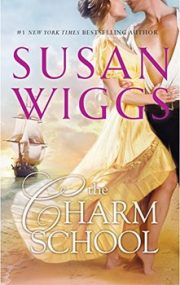 THE CHARM SCHOOL
by Susan Wiggs
BARGAIN
An awkward misfit in an accomplished Boston family, Isadora Peabody yearns to escape her social isolation and sneaks aboard the Silver Swan, bound for Rio, leaving it all behind.
Ryan Calhoun, too, had a good family name. But he'd purposely walked away from everything it afforded him. Driven by his quest to right an old wrong, the fiery, temperamental sea captain barely registers the meek young woman who comes aboard his ship. To the Swan's motley crew, the tides of attraction clearly flow between the two. Teaching her the charms of a lady, they hope to build the confidence she needs to attract not only their lonely captain's attention, but his heart, as well. For everyone knows the greatest charms are not those of the formal lady, but rather the possibilities of a new world built on love.
---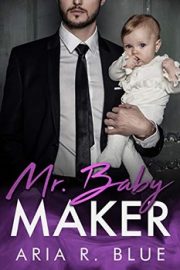 Mr. Baby Maker
by Aria R. Blue
BARGAIN
Brody Harrington is more than a rich, powerful CEO. He's a prince. As in heir-to-the-throne-of-a-foreign-country prince. Only he conveniently kept that part of him a secret when we first met. For a reason.
The passion between us was one I couldn't deny. We tumbled into a hot hook-up that tasted like the beginning of something beautiful. Every kiss made me feel like my curves were made just for him. He said that he wanted to win my heart, and claim my body. He got both. I gave myself to him, but only for a night. And he gave me a gift to remember him by. However, the stakes are high. Nobody can know about the baby growing inside me. Especially my baby daddy.
---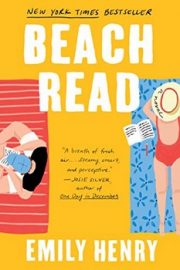 Beach Read
by Emily Henry
BARGAIN
Augustus Everett is an acclaimed author of literary fiction. January Andrews writes bestselling romance. When she pens a happily ever after, he kills off his entire cast. They're polar opposites. In fact, the only thing they have in common is that for the next three months, they're living in neighboring beach houses, broke, and bogged down with writer's block.
Until, one hazy evening, one thing leads to another and they strike a deal designed to force them out of their creative ruts: Augustus will spend the summer writing something happy, and January will pen the next Great American Novel. She'll take him on field trips worthy of any rom-com montage, and he'll take her to interview surviving members of a backwoods death cult (obviously). Everyone will finish a book and no one will fall in love. Really.
---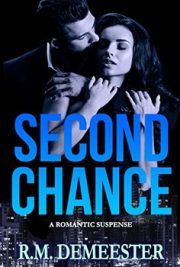 Second Chance
by R.M. Demeester
BARGAIN
Piper Happ's dead-end life turns into the ultimate nightmare when her roommate and upstairs neighbor are both murdered.
To further complicate things, Piper's former best friend Nicolas is back in town. In high school, Piper would have done anything for him – until he moved across the country without warning or explanation. Against Piper's better judgment, she seeks comfort and support from Nicolas, as she might be the killer's next target. He wants a second chance, but she isn't sure she wants to risk a second heartbreak. With a murderer on the loose, and danger lurking in every corner, is she putting just her heart in jeopardy — or her life as well?
---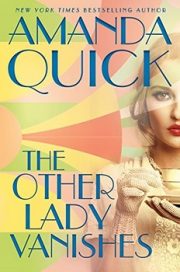 The Other Lady Vanishes
by Amanda Quick
BARGAIN
After escaping from a private sanitarium, Adelaide Blake arrives in Burning Cove, California, desperate to start over. Working at an herbal tea shop puts her on the radar of those who frequent the seaside resort town: Hollywood movers and shakers always in need of hangover cures and tonics. One such customer is Jake Truett, a recently widowed businessman in town for a therapeutic rest. But unbeknownst to Adelaide, his exhaustion is just a cover.
In Burning Cove, no one is who they seem. Behind facades of glamour and power hide drug dealers, gangsters, and grifters. Into this make-believe world comes psychic to the stars Madame Zolanda. Adelaide and Jake know better than to fall for her kind of con. But when the medium becomes a victim of her own dire prediction and is killed…
---
The Billionaire's Secret
by Lorana Hoopes
BARGAIN
Billionaire Maxwell Banks enjoyed his single life. Until a blast from his past shows up on his doorstep with a daughter he didn't know he had. Now he is forced to become a father overnight and he has no idea what he's doing. Can he change to become the role model she needs?
Alyssa Miller is the kind of person that helps out when she's asked. And right now, Peyton needs her. Maxwell has no idea how to be a dad and Alyssa is practically Peyton's Godmother. So she'll work a little magic and help the two of them figure it out. Until she starts to fall for Maxwell… The only way to find out if it's more than a crush is to get past their own limits and open their hearts to one another. But can they do that, when Peyton's happiness is on the line?
---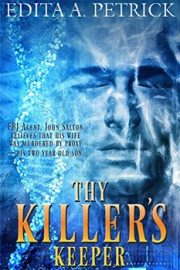 Thy Killer's Keeper
by Edita A. Petrick
BARGAIN
A horrific murder has taken place in upstate California. Emily Waters, a local teacher, has been bound in duct tape–leaving only her eyes exposed–and crushed to death under the wheels of a semi-trailer heading down the Eureka freeway. The local police can't even guess at a suspect in a murder as brutal and bizarre as this.
The San Francisco field office of the FBI sends two of their agents to investigate the Eureka murder. Special Agent John Salton is just as good at hiding dark secrets as he is at making himself appear as an ordinary, everyday person. He and his partner, Special Agent Ruby Tam set to explore the dark secrets of a town driven by sex and alcohol even as Ruby grows increasingly uncomfortable with her partner pushing his outlandish agenda that may see both of them dismissed…or killed.
---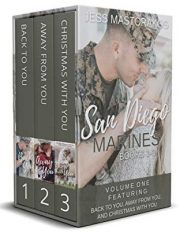 San Diego Marines Volume 1
by Jess Mastorakos
BARGAIN
Fall in love with Hawk, Mills, and Cooper in the first three full-length books of the San Diego Marines series. This clean, military romance series has been downloaded thousands of times and loved by many. Now, for a limited time, you can get the first three books for only 99 cents!
This set includes: Book One – Back to You, Book Two – Away from You, Book Three – Christmas with You. If you like captivating chemistry, realistic military romance, and loyal friendships, then you'll love this unputdownable series by Jess Mastorakos. CLICK above to read the full descriptions!