Friday's Top Romantic eBooks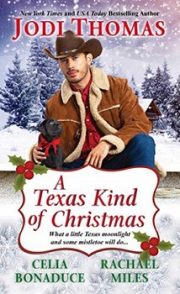 A Texas Kind of Christmas
by Jodi Thomas, Celia Bonaduce, Rachael Miles
BARGAIN
Take a trip to beautiful Texas and the fabled St. Nicholas Hotel on Christmas Eve, 1859 where anything can happen—even love—in the story collection fans of Diana Palmer, Linda Lael Miller, and Lori Wilde will fall in love with this holiday season!
ONE NIGHT AT THE ST. NICHOLAS – New York Times and USA Today Bestselling Author Jodi Thomas – To escape her stepmother's plot to marry her off, Texas heiress Jacqueline Hartman spends Christmas Eve sharing a hideout with an accused bank robber. After a night in Nathanial Ward's arms, Jacqueline is certain she has met her match after all. But will his heartfelt promise of love lead to his demise at the hands of the law? Also includes: BIRDIE'S FLIGHT by Celia Bonaduce & TEXAS SPIRIT by Rachael Miles! #ad
---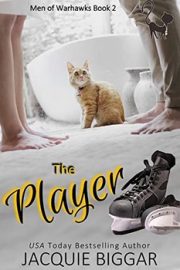 The Player
by Jacquie Biggar
BARGAIN
Sometimes, love happens when we least expect it…
NHL defenseman Roy Donaldson lives for the game. When an ex-girlfriend/stalker causes trouble for the team, Roy gets benched. And the only way he can return to the rotation…? Accept help from sassy, sexy PA Patience Kennedy.
Patience is one step away from a junior partnership as a personal assistant–all she needs to do is restore a sullen, annoying, attractive hockey player's image. Shouldn't be too hard, right? #ad
---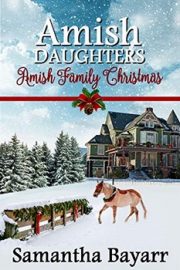 Amish Family Christmas
by Samantha Bayarr
BARGAIN
Brand New Release from Samantha Bayarr. After ten years, now comes the continuing story of the Jacob's Daughter Series, complete with all your favorite characters!
It's Christmas at the Yoder's, and Lizzie and Jacob are worried their oldest daughter, Abby, will not be able to visit this year because of a snowstorm. After Jonah was appointed as Bishop in another Amish community, it has been a difficult year for them to live so far away from their family. Meanwhile, Levi, who'd been baptized into the Amish community, owns a tree farm and tries to spread the Christmas cheer by gifting a little greenery to the Yoder family… #ad
---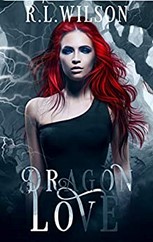 Dragon Love
by R.L. Wilson
BARGAIN
I rescued her. In return, she captured my heart.
Winter – I'm the north side's best potion dealer. Everyone in Chicago knows. What I'm not is a thief, but when a handsome dragon rescues me from a thirsty vampire's clutches, what I want most is the one thing I can't have. But I won't let that stop me because our chemistry is enough to make my head spin and my heart swell.
Kyle – I like to think I'm a good guy. Rescuing a beautiful stranger proves my theory and more, but there's a problem. A relationship is the last thing I want or need, but the sexy witch with the come-hither eyes put a spell on me. Dragon Rules be damned. I have to have this witch. #ad
---
Ruined Forever
by D. L. Carter
BARGAIN
Mr. Collins is rightly angered when Elizabeth Bennett refuses his honorable offer of marriage.
Sadly that is the last emotion he experiences. Which gives the gossips of Meryton a delightful piece of news to gossip over – Miss Elizabeth Bennett has pushed her cousin, her father's heir, down the stairs to his death!
Elizabeth Bennett, Murderess? Oh, shocking, shameful scandal. Someone must speak for her before she is ruined forever. Fortunately, a new arrival in the neighborhood – a Mr. Darcy – read law at Cambridge and is willing to be of use to Miss Elizabeth. #ad
---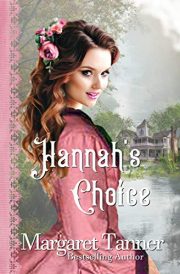 Hannah's Choice: Mail-Order Bride
by Margaret Tanner
BARGAIN
Failing health forces elderly rancher, Arnie French to send for a Mail Order Bride.
After her aunt dies, leaving nothing but debt and bad memories, Hannah is left in such dire circumstances she agrees to marry Arnie. For the time they have together life is good. After his death, Arnie wants her to marry his partner, Grant.
Grant believes Hannah has only married Arnie for his money. Can she change Grant's low opinion of her? If she does, will secrets from long ago surface and ruin any chance of happiness they might have together? #ad
---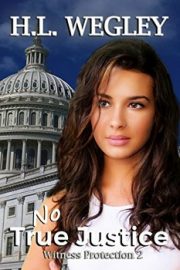 No True Justice
by H. L. Wegley
BARGAIN
They forced her into witness protection, not to protect her, but to shut her up.
After testifying in a high-profile case, Gemma Saint, a young intern at an influential media outlet, is forced into WITSEC by corrupt DOJ officials to silence her. When Gemma's testimony at a retrial threatens their elaborate conspiracy to control the upcoming presidential election. Gemma learns from her WITSEC Inspector her identity was compromised and someone in the DOJ has sent a team to kill her. After her Inspector is shot, Gemma sees only one chance to survive and resume her old life—expose the conspiracy, completely. #ad
---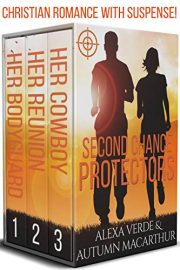 Second Chance Protectors
by Alexa Verde & Autumn Macarthur
BARGAIN
Love, faith, and danger. Three strong men. Three determined women. Forced to work together to unmask the killers threatening them, can these unlikely couples also find love? They'll risk their lives to protect a woman in danger. But given a second chance at love, will they risk their wounded hearts?
Book 1: Brett, Her Bodyguard
Book 2: Colt, Her Reunion
Book 3: David, Her Cowboy
"Creative, gripping and enthralling!! Definitely recommend this series for anyone who enjoys wholesome, suspenseful and exciting love stories! Great combination in the series to capture your interest!" by Amazon Customer #ad